Age: 39
Job title: Executive Director, Synaptic: Spinal Cord Injury and Neuro Rehabilitation Centre
Why she's a 2017 Top 40 Under 40:
Nguyen started the only outpatient clinic in Canada for people with spinal cord injuries and neurological conditions to receive further ongoing rehabilitative therapy after they are released from the health-care system.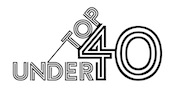 Uyen Nguyen was working as a sports therapist to elite athletes when she realized people living with neurological conditions and spinal cord injuries were underserved by the Canadian medical system.
In 2012 she opened Synaptic: Spinal Cord Injury and Neuro Rehabilitation Centre, an outpatient clinic and registered charity that provides long-term rehabilitation programs to people dealing with spinal cord injuries, strokes, tumours and progressive neurological conditions, such as multiple sclerosis and Parkinson's disease.
Nguyen opened Synaptic with the help of Dr. Shaun Marty, who helped find them a downtown space and led the building of the original clinic. Last December, Synaptic moved from its downtown location to a nearly 6,000-square-foot facility near Chinook Centre.
As the executive director and a registered physical therapist, Nguyen manages the staff, programs and donations and also personally assesses every client. Nguyen and her team of 11 employees work with clients from the ages of four to 90, many of whom have received a life-altering diagnosis but are discharged from the public health system because further therapy is unavailable. By offering ongoing rehabilitative therapy, Synaptic aims to help clients meet their own long-term goals, such as re-learning how to walk or keeping active for as long as possible.
Synaptic uses equipment such as a giant contraption called a Therastride, which suspends a patient so they can practice walking, and Xcite FES, an electrical stimulation technology used in hand therapy. These technologies exist elsewhere in Canada but primarily in academic and hospital settings.
"At some point somebody has to take a chance on you and give you that opportunity," says Nguyen. "If science or the medical community has set that limitation, I just want these people to be given a chance to try."
Synaptic is also a registered charity and Nguyen has secured $1.5 million in private donations to keep therapy as affordable as possible for the 500 patients who have benefitted from its help since its inception.
One Synaptic patient was a woman who was told after waking up from a car crash that the probability she would walk again was next to zero. A former dancer, she refused to accept that diagnosis and was determined to one day put on her dancing shoes and walk again. After years of intensive therapy with Synaptic, she did just that at a charity event for the centre.  "I can still hear the click, click, click of her shoes coming across the stage," says Nguyen. —Jennifer Dorozio