8 Oldies but Goodies
These restaurants that are 20 years old or older have definitely stood the test (and taste) of time.
By Dan Clapson
Teatro has been serving exceptionally high-quality fine cuisine since 1993.
For coffee shops, bars and high-end dining establishments, it's no easy task to keep business booming for years and years in a food scene like Calgary's, which seems to get bigger by the day.
Here are eight restaurants that continue to weather the storm, all passing the 20 year or more mark for their businesses.
At 43 years old, Caesar's has been searing up steaks before some of us were even born. Aside from updates to the space, the overall feel, food and service-style of this old school steakhouse has remained the same. So, it's always fun for a little throwback dining experience.
512 4 Ave. S.W., 403-264-1222, caesarssteakhouse.com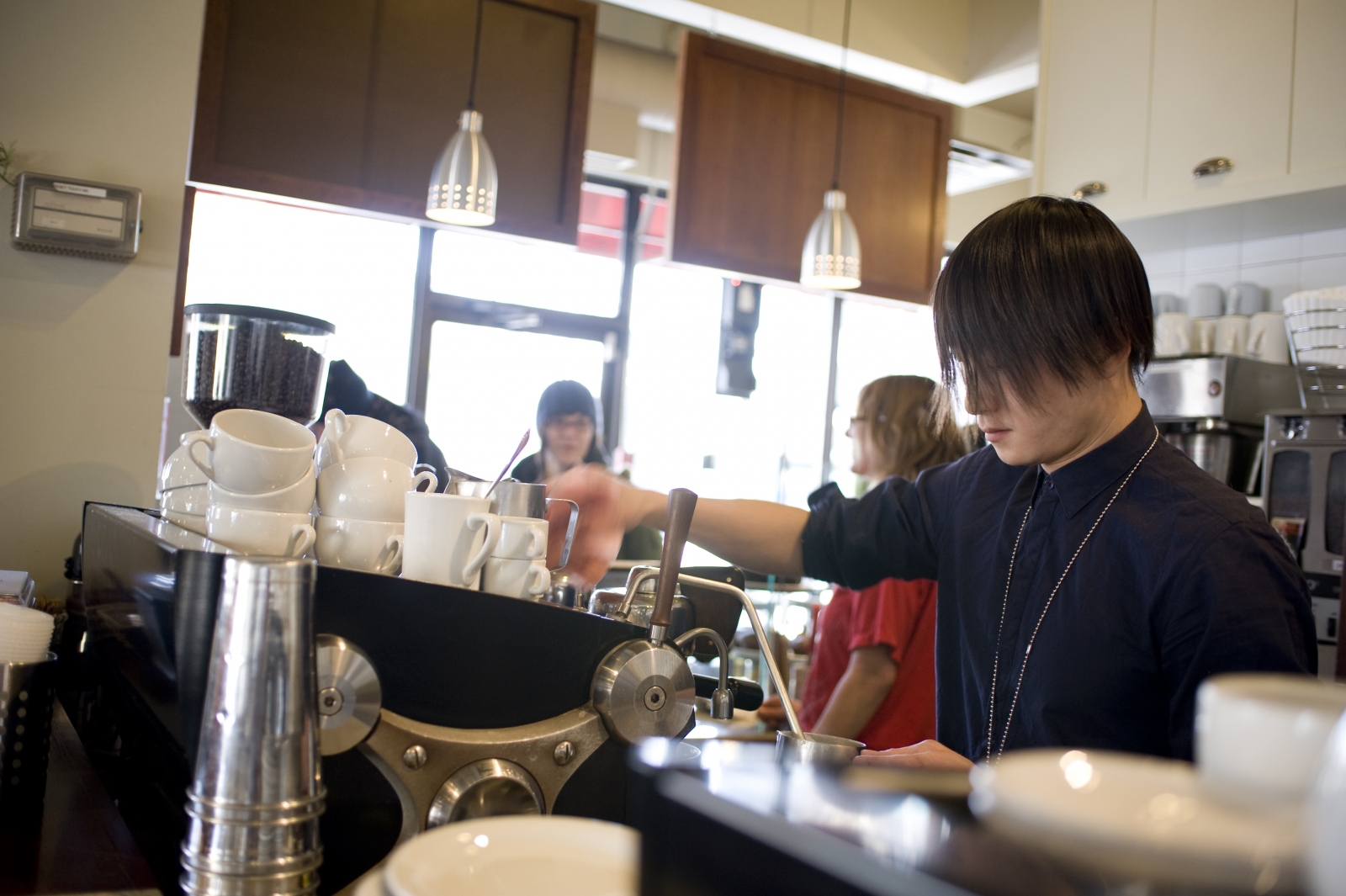 Caffe Beano has been providing quality coffee drinks and more to under-caffeinated customers since 1990.
Caffe Beano
Long before the hipster set discovered it, Beano was steaming milk and pulling espresso shots for Calgarians. While the vibe of the 17th Avenue S.W. area has changed dramatically since Beano opened in 1990, this cafe has consistently maintained its commitment to quality drinks, food and service.
1613 9 St. S.W., 403-229-1232
If you took your post-secondary education in Calgary, you've probably had at least one study session at this Kensington institution. There have been several changes of ownership over the years, but the coffee shop has been in business for 32 years. Throughout the three-plus decades, it's expanded dramatically from its original size of only about 12 seats, when it used to be more of an ice cream shop and less of a drink-focused place.
1126 Kensington Rd. N.W., 403-270-3780, highergroundcafe.ca, @highergcafe
The Oak Room at The Fairmont Palliser
Classic cocktails like a straight-up gin martini are best enjoyed in a classic atmosphere and that is exactly what the lounge inside of this 101-year old hotel offers. Though not opened the same year as the hotel itself, The Oak Room still has 70-plus years until its belt and that, my friends, is a whole lot of martinis served.
133 9 Ave. S.W., 403-262-1234, fairmont.com/palliser-calgary, @fairmont_pal
Not many fine-dining restaurants have been around for 24 years, let alone weathered two natural disasters (floods), as well as consistently being rated as one of the best eateries in the city. Founder and owner Sal Howell was a true trend setter when it came to supporting the farm-to-table movement and sustainability awareness in Calgary, and her dedication to this mandate has only grown over the years.
25 Prince's Island Park S.W., 403-261-7670, river-cafe.com, @rivercafeyyc
A cultural melting pot, as far as clientele goes, The Ship is celebrating its 25th year this year as one of the city's favourite watering holes. Always a popular destination for live music, cheap beer and late nights, this pub was a little more cozy during its first decade when it only took up half the space (the east side) that it does now.
534 17 Ave. S.W., 403-245-3333, shipandanchor.com, @ship_and_anchor
Dubbed "Calgary's original pub," this popular casual spot on Stephen Avenue has been a go-to for many a Calgarian since 1979. Sadly, this little piece of the city's culinary history will be closing in May when fashion retailer Simons takes over its building. Though the owners were originally scouting for a new location for the pub, they've decided instead to turn the second floor of The Libertine (its sister restaurant) into a new concept.
304 8 Ave. S.W., 403-234-8816, unicorncalgary.com
Much like River Caf, Teatro has remained as notable now as it was when it opened its doors in 1993. Many notable chefs have worked here over the years including Michael Allemeier, John Michael MacNeil, and, currently Jason Barton-Brown. Even though the inspiration behind the food may change, it is always top notch.
200 8 Ave. S.E., 403-290-1012, teatro.ca, @teatrocalgary