While some new Calgary restaurants and eateries are opening for the first time, others are celebrating major milestones this month. Here's what you need to know about the latest food-related openings, news and events in Calgary.
If it's Indian street food you're craving, head to this new eatery in Bridgeland. Chai Pani recently opened in Bridgeland with a menu that includes seven different curries ranging from tandoori chicken to vindaloo pulled pork. There are also kati wraps, samosas, keema pav, bowls of tandoor prawns in tamarind coconut curry, goat biryani and more. You can wash it all down with a cup of chai for only $3. Chai Pani has a handful of seats inside if you want to dine-in, but this eatery is particularly perfect if you want to grab a quick takeaway meal. It's open for dinner daily and weekday lunch.
126, 38 9 St. N.E., 403-719-0077, chaipani.ca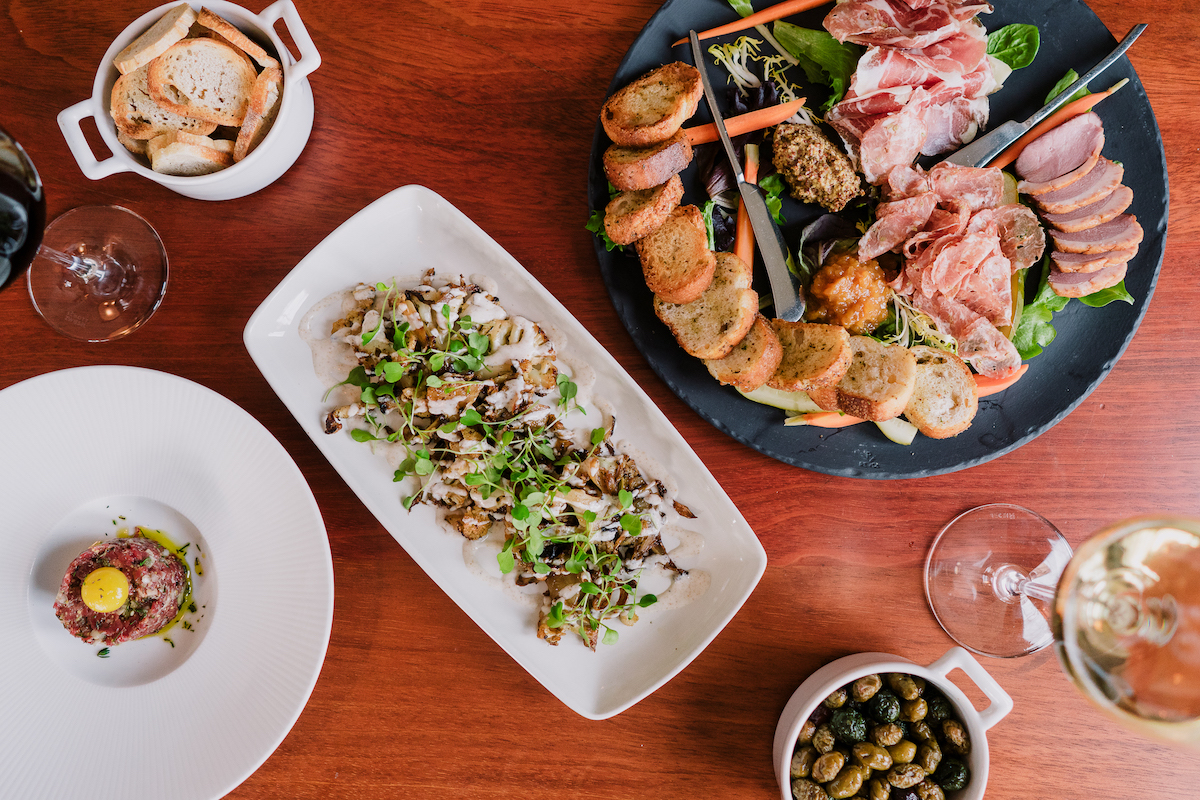 photograph courtesy of cilantro
It's hard to believe, but Cilantro has officially been around for 30 years. To mark the occasion, Cilantro kicked off 2018 by undergoing some renovations to update the look of the restaurant. But a new colour scheme and furniture won't be the only things guests will notice when the restaurant re-opens for business on February 9. There have also been changes to the food and drink offerings. Guests can expect new nightly features, which range from $8 classic cocktails on Tuesdays to a pasta feature on Wednesdays. And while the food menu was previously focused on Southwestern California cuisine, it has shifted towards a more casual, Canadian focus.
338 17 Ave. S.W., 403-229-1177, cilantrocalgary.com
Those shopping or dining in Britannia Plaza now have a local coffee shop where they can satisfy their caffeine fix. On January 22, Monogram opened a third, 800-square-foot location beside Elbow Room in the Britannia Block building. In addition to its own coffee offerings, this location features two rotating guest coffee roasters from around the world as part of its new Atlas program. To start, they're offering coffee from Oslo, Norway's Tim Wendelboe and Denver, Colorado's Sweet Bloom Coffee Roasters. New guest roasters will be introduced around every two months. Monogram also collaborated with local ice cream shop Made by Marcus to create a delicious coffee soft serve that is only be available at this location. You can also snack on six different toasts and pastries like croissants and scones from Butter Block.
800 49 Ave. S.W., monogramcoffee.com
Last month marked two years since Shokunin first opened in Mission. With this milestone firmly under the restaurant's belt, chef Darren MacLean and his team have introduced a new menu with some exciting additions. Not only does the new menu feature an Oceanwise sushi list, but Shokunin's popular late night ramen has expanded — you can now order it all day. Check out the new menu during the restaurant's new weekday lunch service.
2016 4 St. S.W., 403-229-3444, shokuninyyc.ca
This month marks Yellow Door Bistro's fifth anniversary, and the local restaurant in Hotel Arts is celebrating with some fun culinary events and specials. On February 10, expect to see some popular past dishes reappear on the menu. Look for a lemon ricotta feature pancake for brunch and a five-course throwback dinner menu featuring dishes like caramelized sea scallop, duck cassoulet, île flottante and more. But if you can't make it on February 10, you can still pop by the restaurant anytime in February to cheers to its success with Veuve Clicquot Champagne and Jeio Prosecco for half price.
119 12 Ave. S.W., 403-206-9585, yellowdoorbistro.ca
If you're ordering a hot drink this month, consider ordering a hot chocolate instead of a coffee. During YYC Hot Chocolate Fest, which runs from February 1 to 28, you can order special hot chocolate creations (including some spirited ones) at businesses around the city, and then rate your favourite ones online. At the end of the month, the winners of Calgary's best hot chocolate, Calgary's best spirited hot chocolate and the Cup Runneth Over Award will be announced. This year, there are dozens of new hot chocolate creations, with 53 regular hot chocolates and 20 spirited hot chocolates to try. Options range from Deane House's caramelized honey hot chocolate to Monki Bistro's Green matcha hot chocolate to Alforno's spiked white chocolate raspberry hot chocolate. But the best reason to try one? When you buy a hot chocolate from one of the participating businesses, local non-profit Calgary Meals on Wheels will benefit from some of the proceeds.