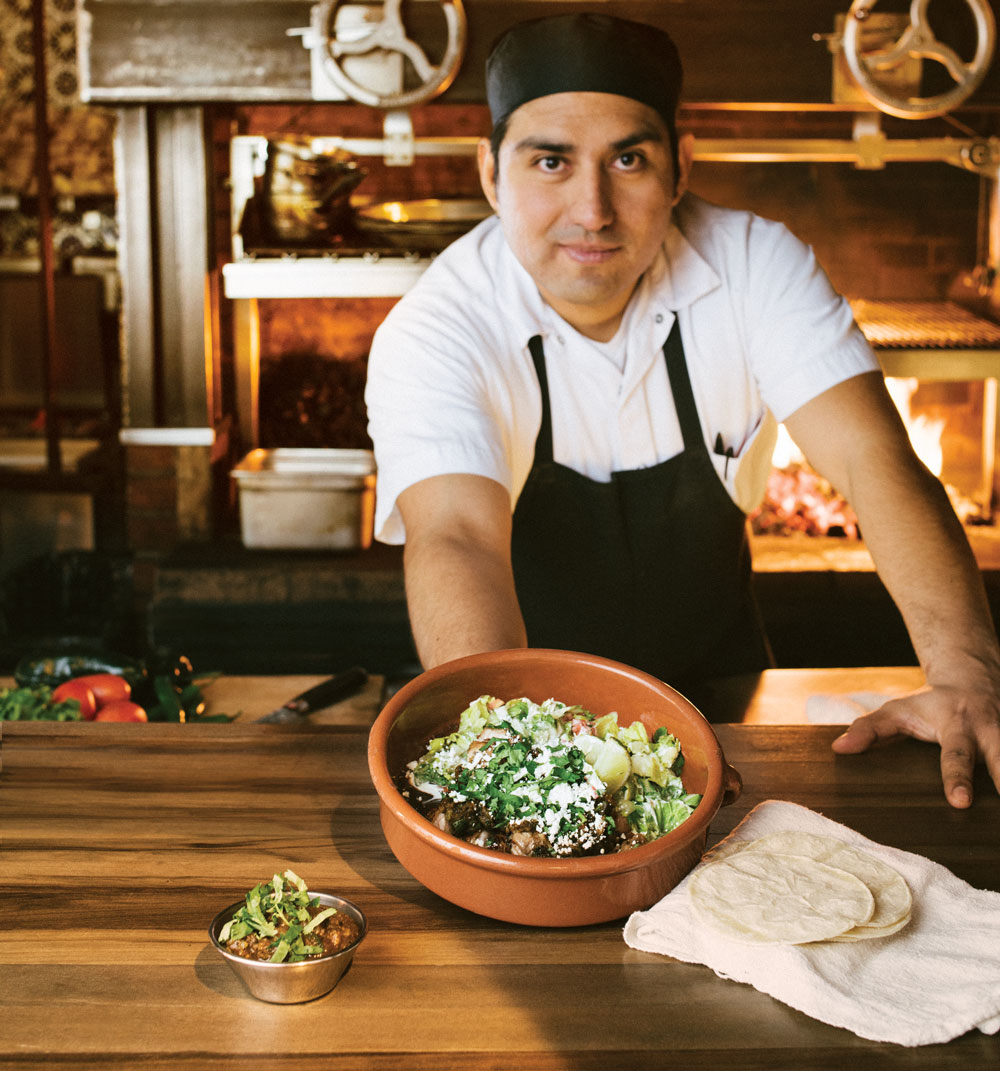 FOOD | Authentic Mexican.
DECOR | True taqueria.
DISH | Lamb neck barbacoa.
NON-MEXICAN MUST-ORDER | Hamburguesa al carbon.
BONUS | Taco Tuesdays, $2.50 tacos all day
---
Authenticity is on the menu at Native Tongues. From the slow-braised meats enveloped in corn tortillas and charcoal-fired seasonal vegetables doused with queso fresco and chili pepper-infused crema, to the traditional cantina feel of the space with its distressed walls, wooden tables and eclectic knick-knacks and oddities, there is a feeling of having made a run for the border without leaving the boundaries of Calgary.
At the heart of the kitchen, the grill, which is designed to burn both charcoal and wood, serves as focal point. It's used to give that deep, smoky char to all manner of ingredients, from carrots and corn to grilled whole fish, brisket, pork belly and octopus.
Owner-operator Cody Willis's passion for real Mexican street food has taken him on innumerable trips to that country. His aim is to fully understand a cuisine that, for many of us, has come only in the form of a fast-food chain with little connection to the actual dishes of Mexico.
These are not the hard-shelled tacos or bland burritos filled with seasoned ground beef of our youth, but deeply flavoured meats, slow roasted or braised to fall-apart tenderness, laid out on soft corn tortillas a little larger than the size of your palm, made from non-GMO corn, and topped with house-made salsas in varying levels of spiciness. Pick and choose from the list of Tacos de Guisado, like the traditional chorizo and potato or the confit pork with white onion and cilantro. Or opt for the large-format, family-style, build-it-yourself versions featuring slow-roasted pork belly, lamb neck or grilled chicken.
The menu changes regularly to reflect the season, especially when it comes to the antojitos – literally "little cravings" – the starter dishes perfect for sharing while waiting for the tacos to arrive hot to the table. Depending on the time of year, Willis features local carrots, lentils and even cactus. People eagerly anticipate when corn hits the markets and they can order elotes or esquites – corn topped with mayonnaise, queso fresco, then brightened with lime and cilantro. (Elotes is on the cob, while esquites is a spoonable, less-prone-to-needing-floss option.) When they're on the menu, either is a must-order.
The only thing missing from making it a genuine taqueria is the need to exchange money at the airport.
235 12 Ave. S.W., 403-263-9444, nativetongues.ca