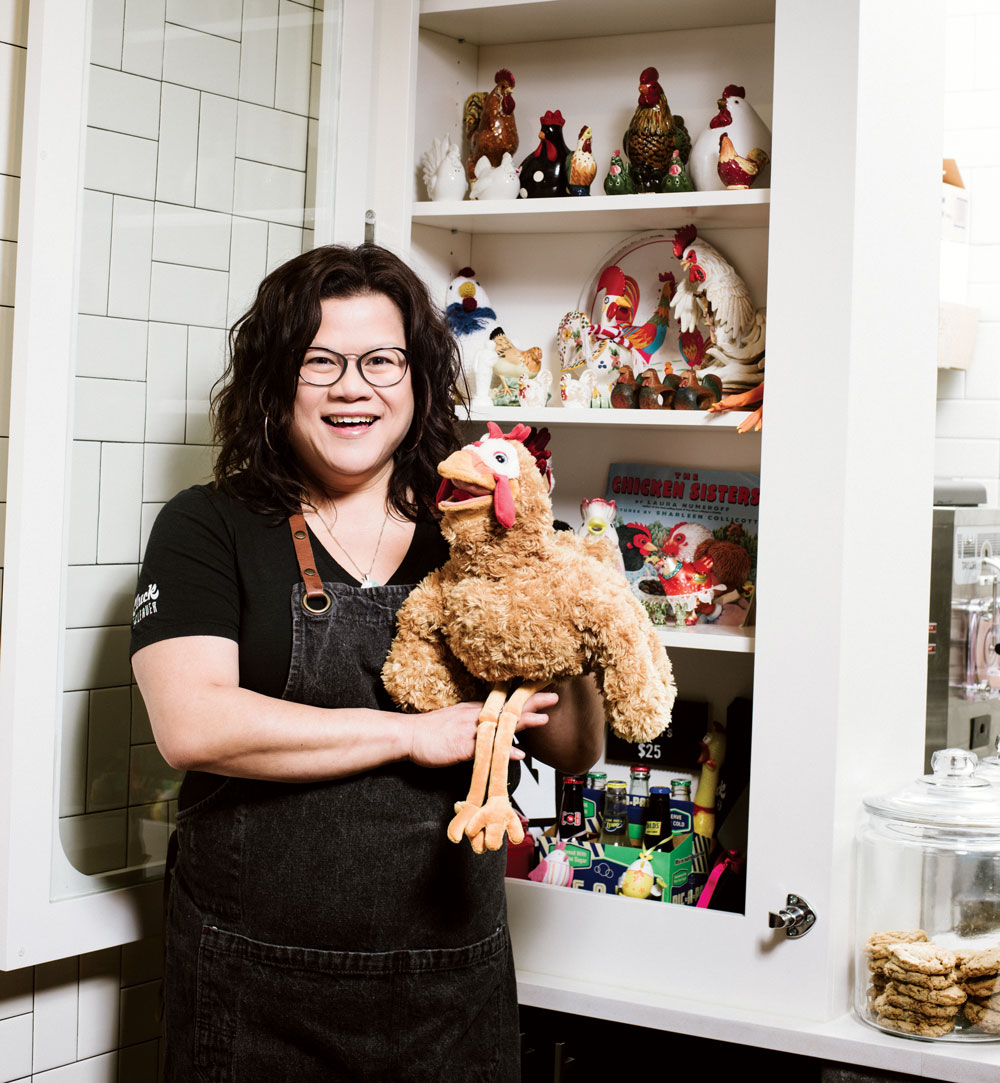 photograph by jared sych
Chef Nicole Gomes at Cluck N Cleaver.
The dining landscape is shifting, with white tablecloths being traded for take-out bags as people search for meals that are tasty, good value and fast. Chefs have answered that call by offering their own takes on fast-casual dining.
Food trucks – forgive the pun – began to drive the trend, offering meals on wheels to hungry customers looking for something quick that doesn't come in a bag with a toy. Since then big-name U.S. chefs have picked up on customer cravings for chef creations that don't require reservations, including David Chang of Momofuku fame.
Closer to home, casual take-out joints and independent "faster-food" spots have carved out space in Calgary's culinary scene. While these fast-casual outlets may require opening the wallet a little wider than you would at multi-national fast-food chains, there is intrinsic value in eating locally and supporting small businesses.
Few chef-driven fast casual spots were as hotly anticipated as Cluck N Cleaver, the fried- and rotisserie-chicken joint co-owned by the Gomes sisters, Nicole and Francine. Chef Nicole has made a name for herself as a top-notch boutique caterer in Calgary, as well as from her stint on Top Chef Canada. She and younger sister Francine had long planned to open a fried-chicken restaurant together before it finally came to fruition last year. Among her friends, Nicole's obsession with fried chicken was clear. On her days off, she would offer to make it for potluck dinners with friends; she was never turned down.
That passion for perfecting a crisp crust and secret spice blend to flavour juicy pieces of chicken translated into the little restaurant on 14th Street S.W., where the pair offer fried pieces and quarter, half and full rotisserie chickens to go, along with fries, biscuits and gravy, salads and drinks – not to mention their chicken sandwiches. No time to wait for hot chicken fresh from the fryer? The sisters offer cold pieces, along with chicken salad, next to the drinks in the cooler.
The birds are sourced from multiple farms across southern Alberta and never frozen before they hit the fryer, making it possible for patrons to support local producers while getting something good on the go.
1511 14 St. S.W., 403-266-2067, cluckncleaver.com

Eat | The Big Lion burger.
30 Market Blvd. S.E., Airdrie, 587-254-0539, abesfood.ca
Eat | Shaved-sirloin sandwich.
250 6 Ave. S.W., 403-265-7765, butcherbakeryyc.com 
Eat | The NT burrito.
235 12 Ave. S.W., 403-263-9444, nativetongues.ca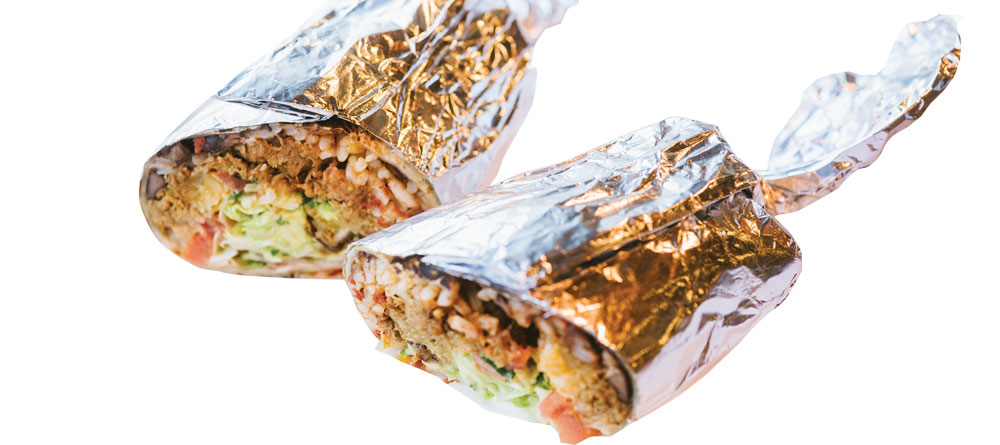 PHOTOGRAPH By jared sych