There's certainly something to be said about opening a restaurant and doing it properly. Looking back over the past five or so years,
Teatro Group
has done just that. First there was
Vendome Cafe
, a smooth takeover of longstanding Heartland Cafe in Sunnyside, then along came Carne, the immobile food truck with a highly addictive porchetta sandwich in Olympic Plaza. More siblings followed … 
Cucina
,
C'appucini
,
Eat Trattoria
and now,
Alforno Bakery
in the Eau Claire neighbourhood.
A coffee shop and full service restaurant hybrid has not proved to be an overly successful concept in Calgary considering both deVille's former Bridgeland location (where Black Pig Bistro is now) and Corbeaux Bakehouse each only operated for one year before shutting their doors. Nonetheless, Teatro's excellent restaurant track record has them batting at 5 and 0 and those are very good odds.
Now, the location of this new venture might feel a little perplexing. Some people might not even be able to picture what the corner of 7th Street and 2nd Avenue S.W. even looks like and that's fair. There has never really been anything on that corner to take much notice of aside from a revolving door of pub-lounge concepts over the years. These days though, it's hard not to take notice from the outside. The stark white building with bright, shiny gold doors and a big patio is inviting whether you're driving by, strolling by or pedaling down the cycle track.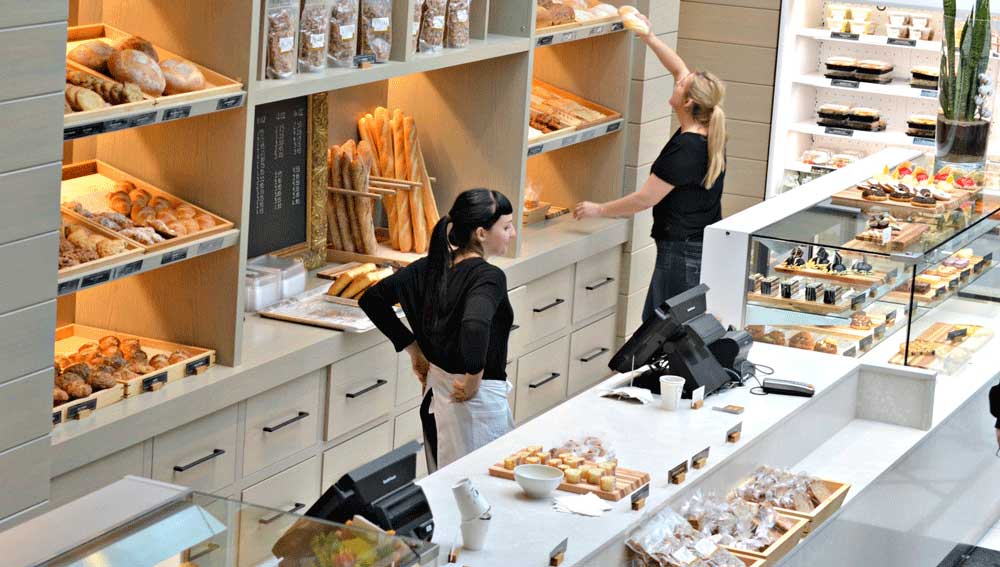 The interior features muted wood-grain paneling, a marble service counter and bakery case filled with pastries on top of wooden serving platters made of reclaimed skateboards and a huge skylight on the second floor highlighting two modern (but still comfy) couches. There's also a big fireplace and banquets made up of studded distressed leather. The design was conceived by Rad Architecture (Pigeonhole, Last Best Brewery), and it is simply stunning.
And do those milk, cream and water taps by the coffee counter look a little familiar? Well, they should. Initially set-up in Cucina, the unique tap collection was moved over to Alforno while Cucina undergoes renovations to turn into a fully sit-down restaurant, losing it's casual grab-and-go counter. Don't stress though, because you can find all of those simple offerings upstairs at Eat Trattoria.

When it comes to the food, Alforno's menu is full of Italian classics. There's carbonara bucatini, paninos filled with shaved porchetta (and a slightly tarragon-heavy salsa verde), take-home packages of lasagna and soups like minestrone and more, but it's on the sweet and buttery side of things where the coffee shop-meets-restaurant really shines.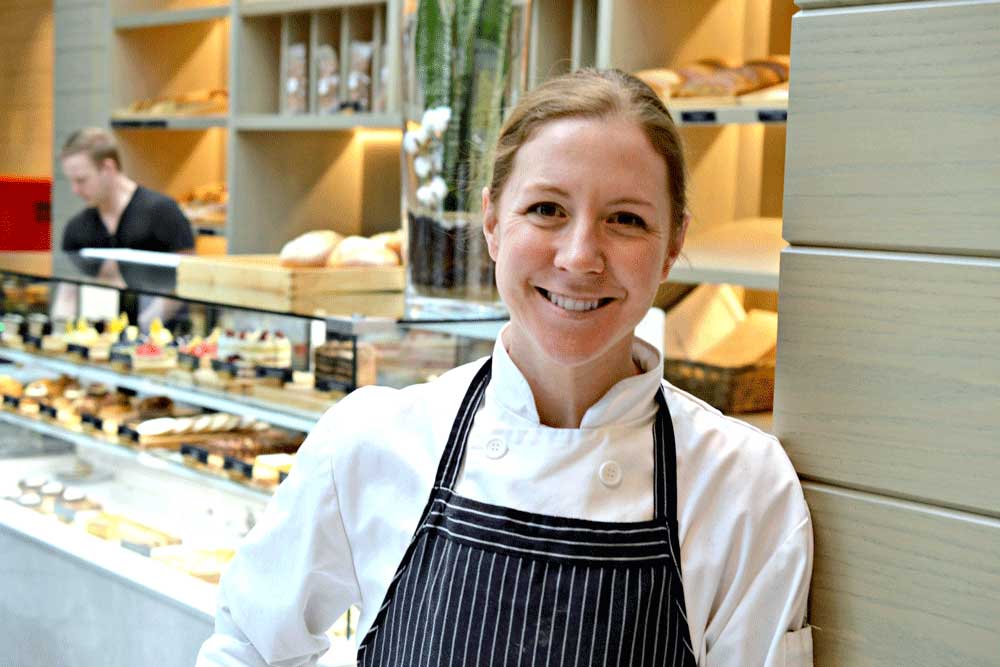 Leah Gamache, the company's executive pastry chef, takes charge of the bulk of Alforno's offerings which range from apple hand pies, delicious blueberry cornflake muffins and scones to freshly baked ciabatta and sourdough loaves and a vibrant collection of cakes, tarts, macarons and more. The blueberry cream puffs are especially addictive. With so many baked goods up for grabs, it's hard to decide what to eat, which is a nice problem one to have.
If all of that is not enticing enough, Alforno's daily food and drink specials (like a glass of wine and a plate of pasta for $15 on Tuesdays) are further easy justification for popping by here multiple times throughout the week.
222 7 St. S.W., alforno.ca, @alfornobakery