The History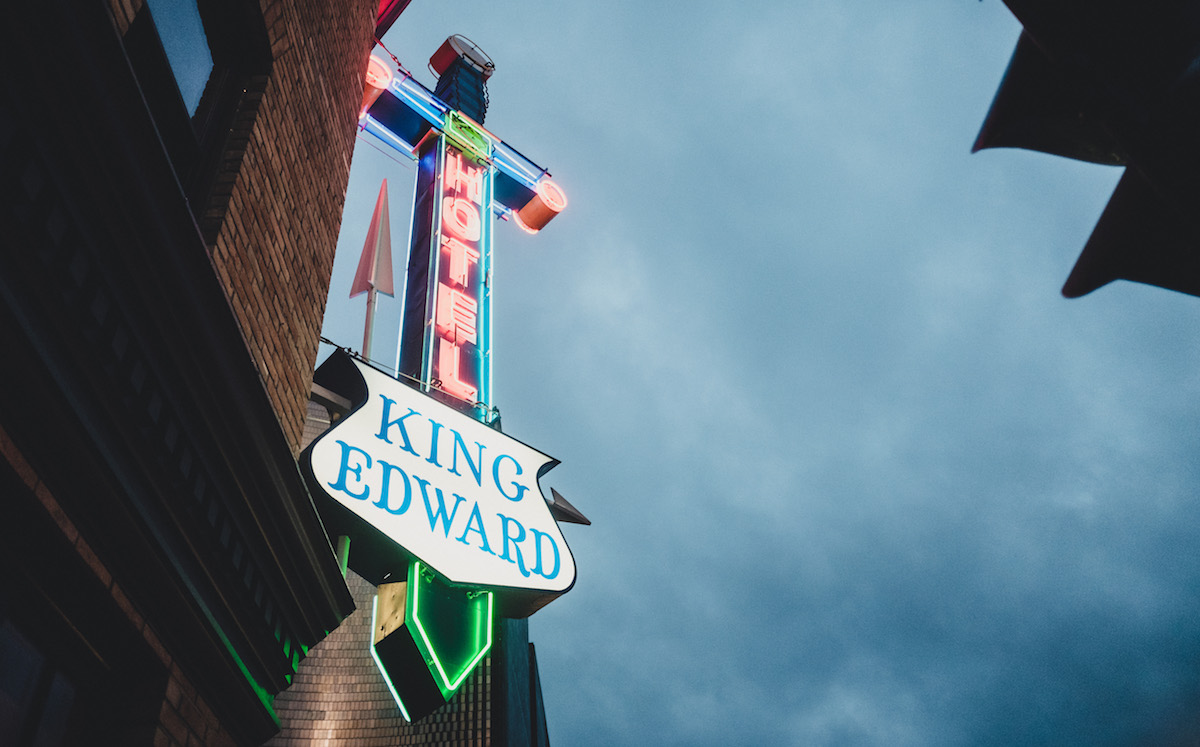 Calgary's iconic King Edward Hotel (aka the King Eddy) has more than a century of history to its name. It first opened back in 1905 and offered rooms for rent upstairs and a bar with live music on the main level. By the 1980s, the King Eddy had become a musical institution; artists ranging from Buddy Guy to John Hammond performed there and patrons from around the city (including then-mayor Ralph Klein) came to listen. It was especially known for its blues music.
But over the years, the building fell into disrepair and was slated to be condemned when it closed in 2004. Thankfully, the Calgary Municipal Land Corporation and National Music Centre took on task of restoring the King Eddy to make it part of Studio Bell. After years of restoration work, the King Eddy re-opened on July 20, 2018. The East Village space pulls triple duty as a bar, restaurant and live music venue. A grand re-opening party (complete with a music festival) is slated for the first weekend in October.
The Space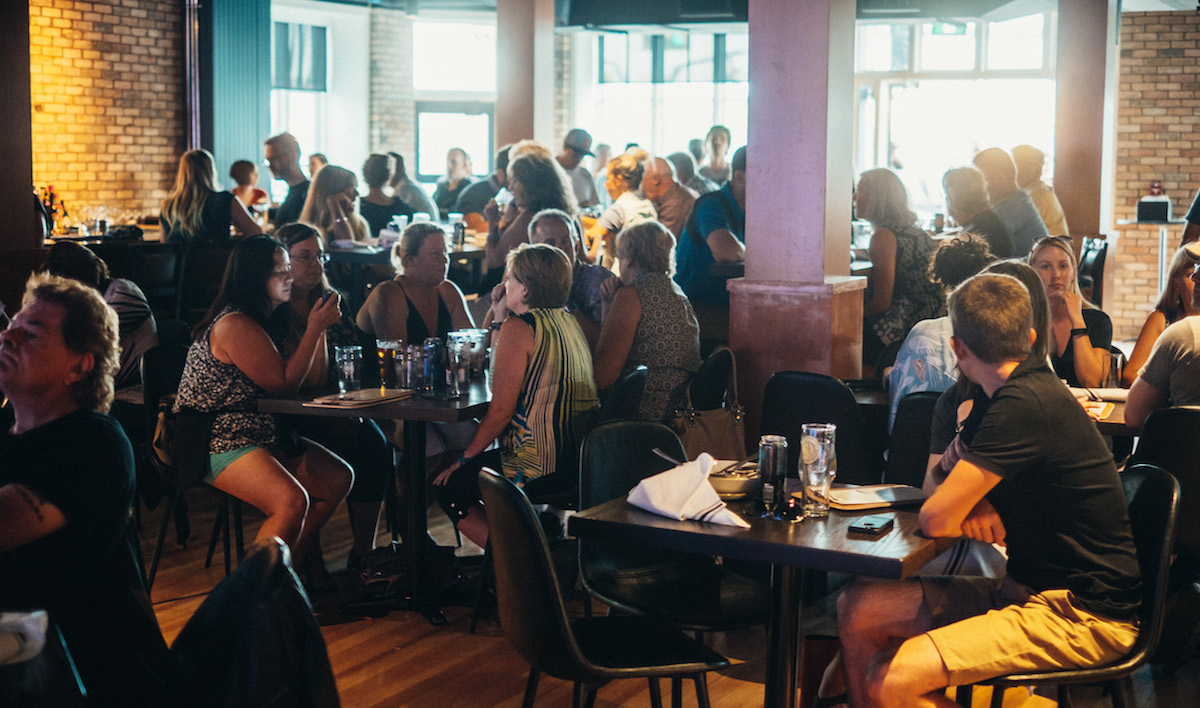 The King Eddy stage is located at the front of the venue's main room where you can grab a drink or sit down for a meal. While you're there, be sure to check out the walls – they feature preserved bricks from the hotel's original structure that have been engraved with donor names/sayings. You'll also be able to peek through the window at The Rolling Stones Mobile Studio, a large blue truck once used by the iconic rock band as a mobile studio, in the next room.
The Food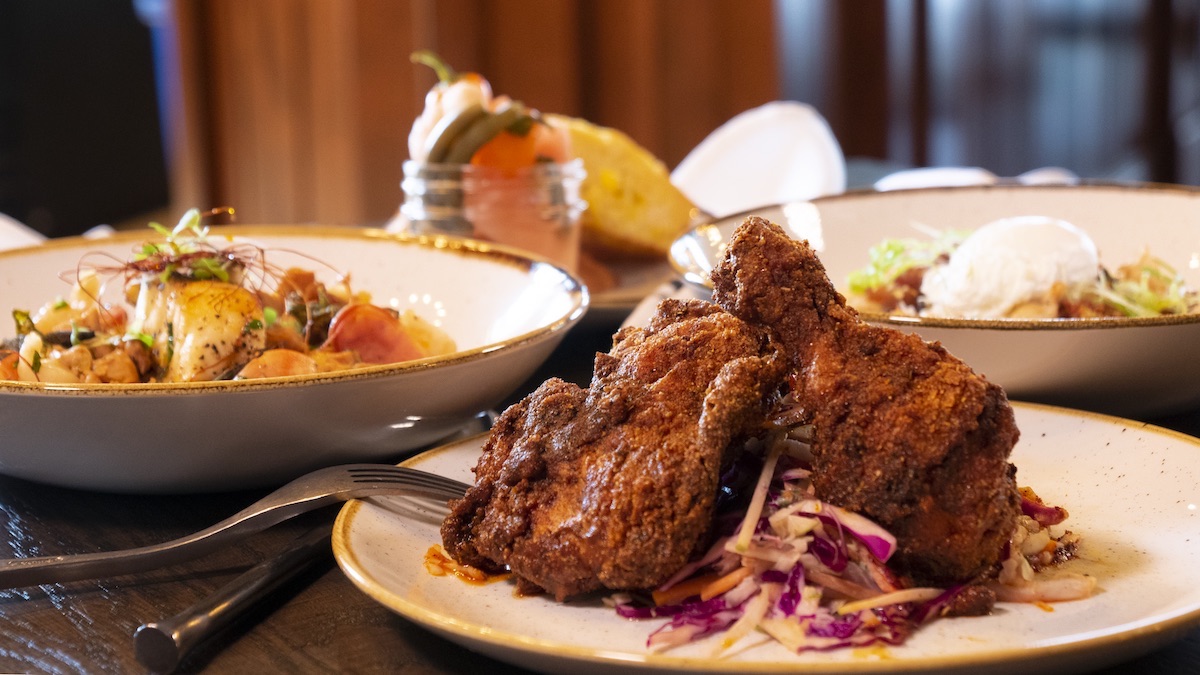 The King Eddy's restaurant and bar is open daily for lunch and dinner. Led by chef Diana Nacita, the restaurant features Southern-inspired fare like fried green tomatoes, hush puppies, hot fried chicken sandwiches, shrimp po'boys, seafood gumbo and more. If it's brunch you're craving, stop by between 10:30 a.m. and 5 p.m. on Saturdays and Sundays for some cornbread French toast, buttermilk fried chicken and biscuits, country ham and eggs or pulled pork breakfast poutine.
The King Eddy also has two patios: a south-facing ground level patio that's available to those dining in and a rooftop patio that is specifically used for special events and rentals.
The Music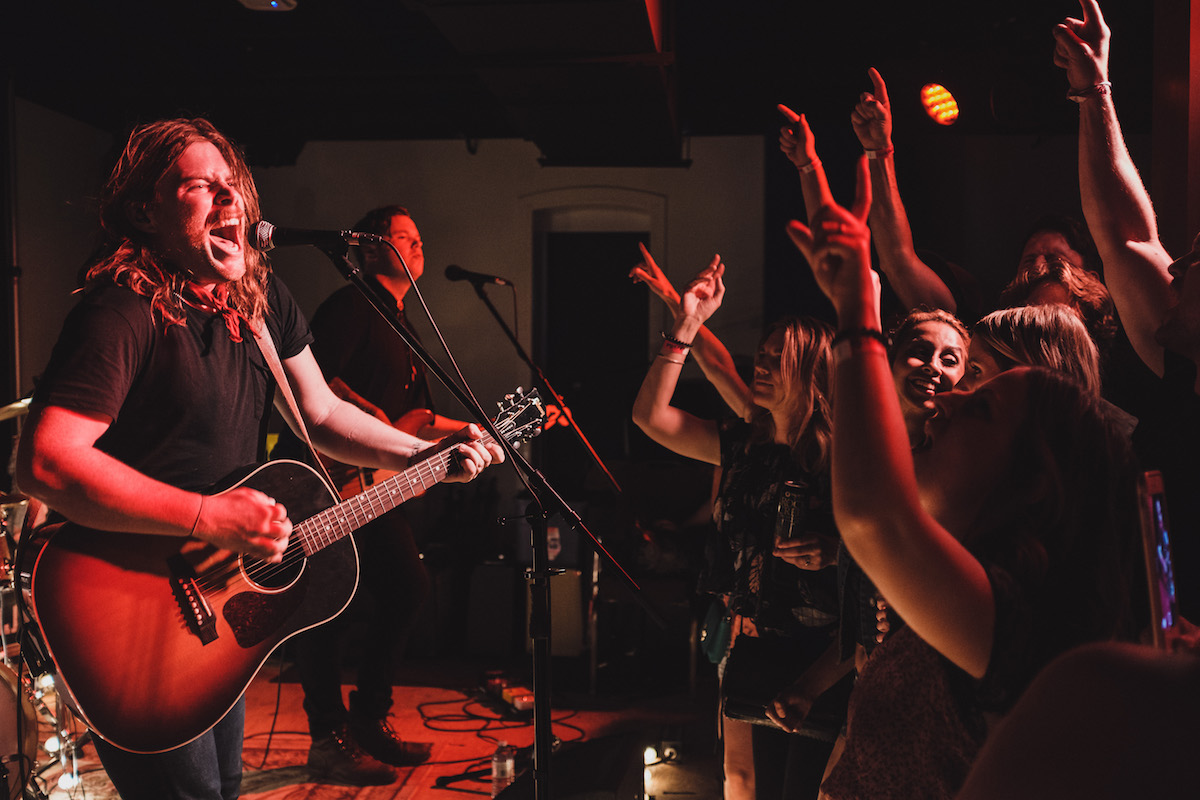 While the King Eddy was best known for its blues music back in the day, Calgarians will be able to check out live concerts featuring a range of genres going forward. Patrons can currently stop in to hear music every week from Thursday to Saturday. Don't miss upcoming performances by country band Bryson Waind & the CB, psyche-pop band Jesse and the Dandelions, rock band The Hi-Strung Downers, folk-rock band The Utilities and more. 
King Eddy, 438 9 Ave. S.E., 403-476-1679, kingeddy.ca