The city's next batch of culinary entrepreneurs are settling into their new digs at The Tastemarket, SAIT's new 9,000-square foot culinary campus in downtown Calgary.
The Tastemarket, which opened on October 18, is the polytechnic institute's second culinary facility in the downtown area and hosts students taking the one-year Culinary Entrepreneurship post-diploma program. It's also a public eatery that's open from 7 a.m. to 5:30 p.m. on weekdays and is managed by the students.
The program teaches students entrepreneurial skills they could use in future culinary endeavours, such as marketing, human resources, business operations and more. The students also make and serve the eatery's food and drink offerings.
The Tastemarket has four main stations where customers can grab a bite. There's a main line that serves dishes like noodle bowls and salads, a patisserie, a flatbread station and a charcuterie and wine bar. You can stop in for a quick grab-and-go item, order and sit down to eat at one of the 120 seats or get table service at the wine bar.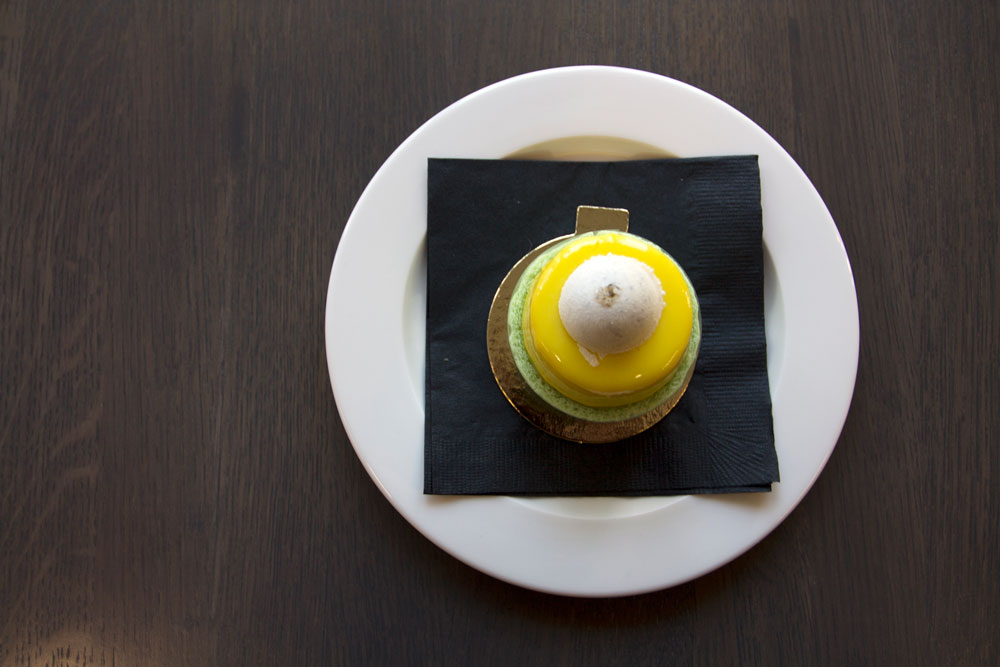 The Tastemarket has desserts like this mango mousse cake.
The lunch menu includes dishes such as mango shrimp rice bowls, spicy miso and chicken ramen, salads and margarita, meat lovers and vegetarian flatbreads. You can also get cold sandwiches with toppings ranging from prosciutto, asiago and fig chutney to turkey, gruyere and cranberry mayo.
In the charcuterie and wine bar area, you can order from a set feature menu of grilled flank steak, glazed salmon, braised short rib, charcuterie boards and more. There's also a selection of coffee drinks, cocktails, local beers and wine by the glass and bottle.
The patisserie is open all day, and has beautifully made desserts such as chocolate caramel and hazelnut mousse, chocolate and raspberry tarts, tiramisu, opera cake, macarons and more.
While you're there, take a minute to ask the SAIT student serving you about their Tastemarket experience and the food they're making. After all, you never know what local restaurant, catering company or culinary endeavour they could be heading up years from now.
444 7 Ave. S.W., 403-284-8220, tastemarket.ca