---

Corn Fritters
It may be called chicken on the way, but what we dream about are the corn fritters from this local chain. Always order more than you think you'll need as these little gems disappear fast. -K.L.
Multiple locations, chickenonthewaycalgary.ca
Pork Buns
Diamond Bakery, $1.40
Filled with savoury-sweet Chinese-style barbecued pork and baked to a golden glisten, these buns are the perfect easy hand food for a snack or quick lunch on-the-go. Take them for a picnic along the nearby Bow. -K.L.
111 3 Ave. S.E., 403-269-1888
Baklava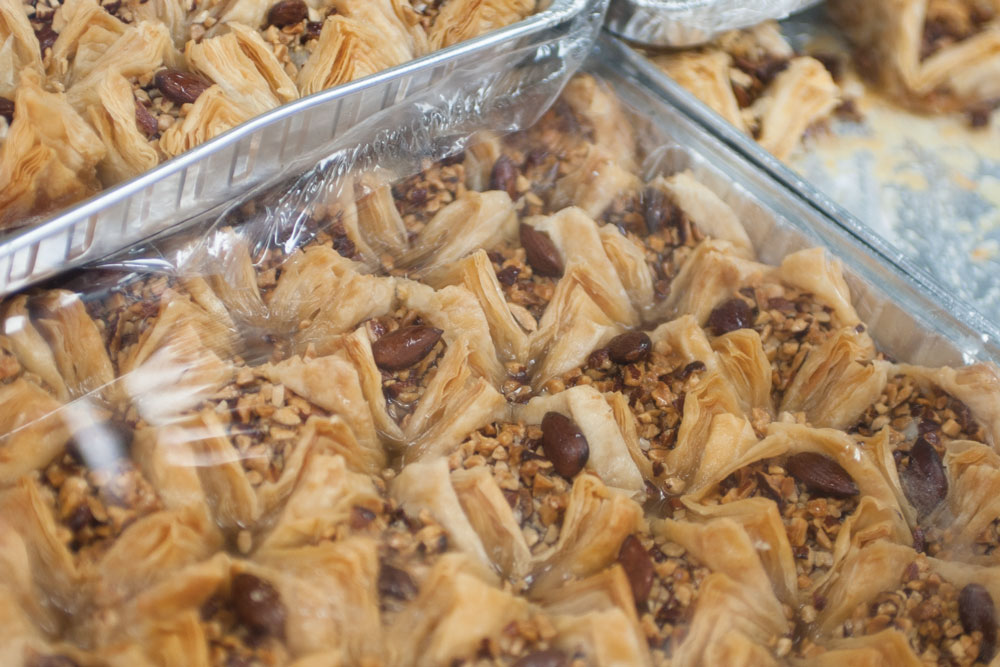 all photography by jared sych
Sticky baklava is even sweeter when you can get a generously sized square for the price of a chocolate bar. Choose from a variety of baklavas from behind the counter for $1.40 each or splurge on a "Jimmy's Dozen" (13 pieces) for $14. -E.C.B.
1401 20 Ave. N.W., 403-289-1400, jimmysdonair.ca
Squares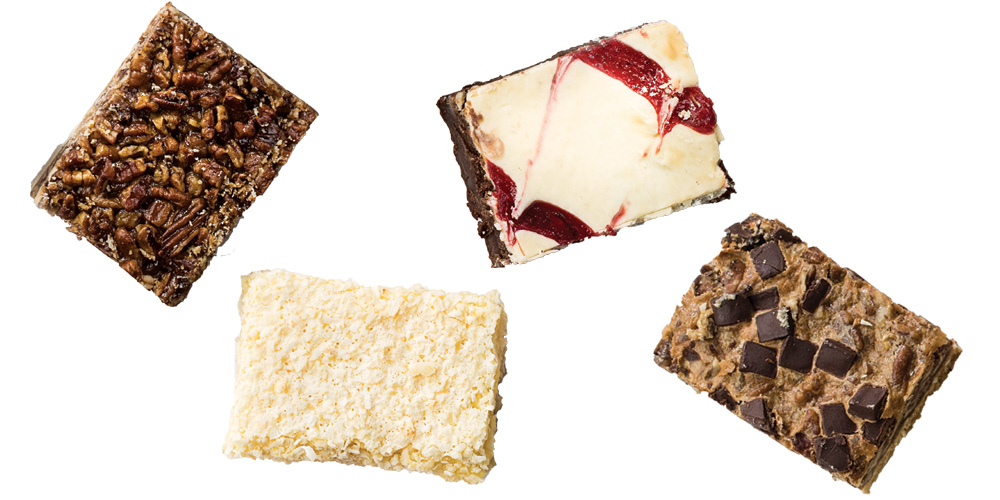 These squares would be well priced at half the size – as is, they are a steal. Choose from a range of tantalizing flavours. Avenue staff hotly debate the comparative merits of each, but our favourites include the caramel, lemon-coconut and the pecan bar. If you have a group to feed you can get a full pan of squares for $8.99. -K.L.
Various locations, sunterramarket.com
Carrot Cake Doughnut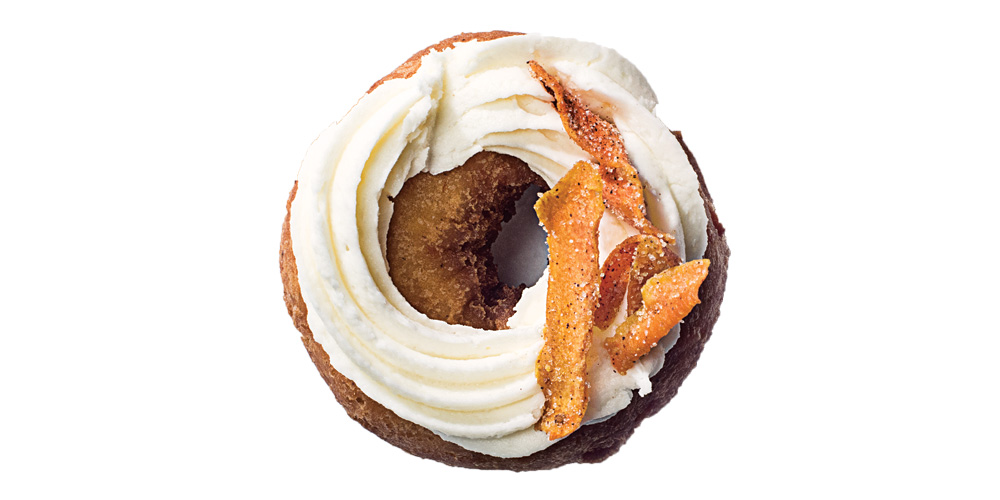 Good in its original form, carrot cake gets a deep-fried dunk at Jelly Modern. The doughnut version has all the best parts of the classic dessert right down to the warming spices and cream-cheese icing, not to mention a crispy, candied tangle of carrot ribbons perched atop it all. -G.R.
100, 1414 8 St. S.W., 403-453-2053, jellymoderndoughnuts.com
Cannoli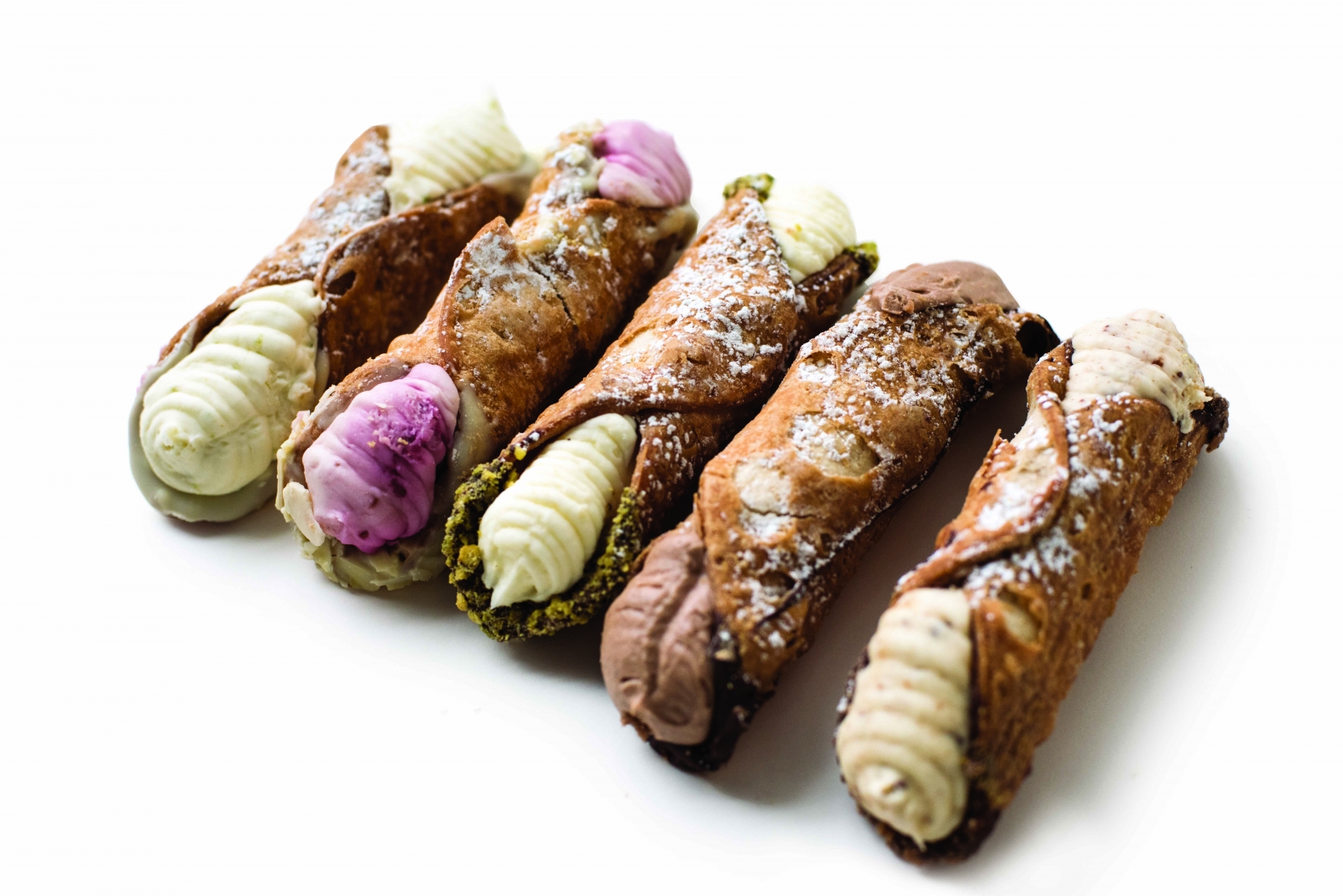 Crispy and hand-dipped in chocolate and nuts, Sauce's cannoli are stuffed with classic creamy and seasonal fillings such as vanilla, cherry and caramel. -E.C.B.
3326 17 Ave. SW, 403-727-7627, sauceitalianmarket.com
Pizza by the Slice
At De Minico's you'll get one quarter of a 12-inch pizza for just $3. Try the fully loaded za za with pepperoni, ham, green peppers, black olives and mushrooms, plus prosciutto and fresh tomatoes added after the pizza comes out of the oven. -K.L.
5, 1319 45 Ave. N.E., 403-454-6789, deminicos.ca
---

Empanadas
Latin American Empanadas Ltd., $3.50 each or $15 for six
These Chilean-style baked empanadas by Latin American Empanadas Ltd. are tasty little bundles available with a variety of choices of fillings, including vegetable, chicken, beef or the more intriguing beef and raisin. You can find them at the back of La Tiendona Market.-K.L.
1836 36 St. S.E., 587-470-0186, latiendonamarket.com
Brioche Sticky Bun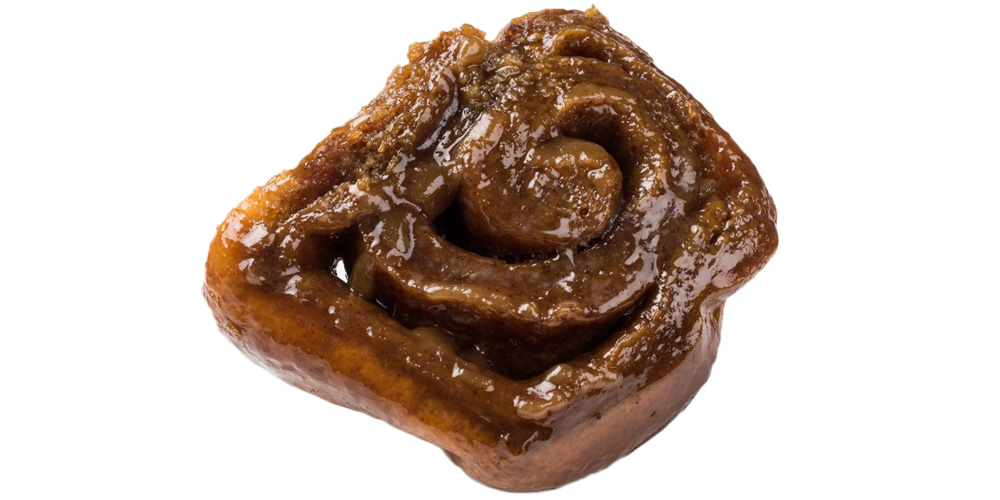 The key to cinnamon-bun success is the distribution and stickiness of the goo – Sidewalk Citizen hits the right balance, while also getting the perfect bake on the bun itself. -E.C.B.
618 Confluence Way SE, 403-457-2245, sidewalkcitizenbakery.com
Cinnamon Bun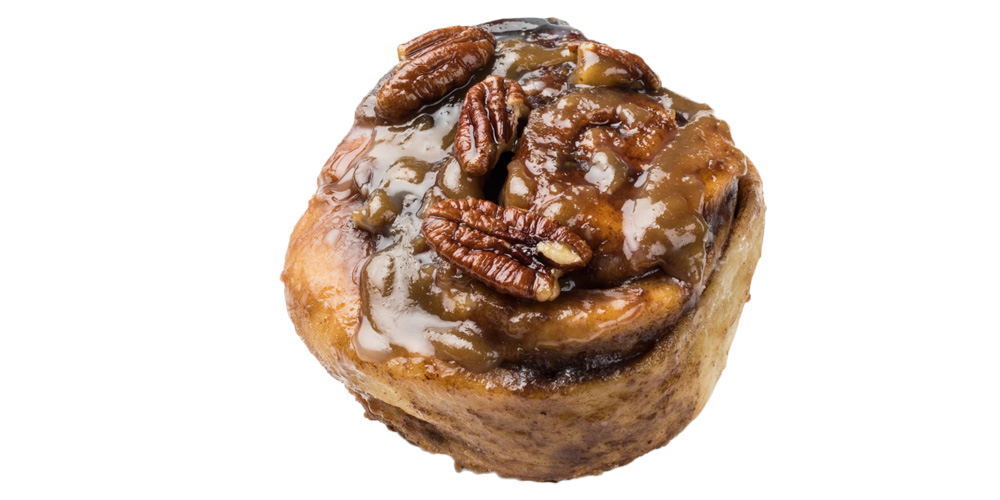 There's just enough sticky-gooey going on with the cinnamon bun from Lina's Italian Market to be decadently satisfying, with none of the cloying sweetness that sometimes plagues this treat. A generous scattering of pecans is lovely against the tender spiral of dough. -G.R.
2202 Centre St. N.E., 403-277-9166, linasmarket.com
Meat Pie
Village Pita Bakery, $4
It may just be a pita with some ground meat on top, but fold one of these pies in half (sprinkle a little lemon juice or hot sauce over top for the best results) for a tasty lunch on the go. -E.C.B.
255 28 St. S.E., 403-273-0330
Cheese Empanadas
Order the cheese empanadas from Ricardo's to go with your rum drink, then nibble off the corner to drizzle in the sweet-spicy vinegar. The tangy sauce, fragrant with herbs and green onions, cuts the richness of the deeply cheesy pocket of fried dough. -G.R.
1530 5 St. S.W., 587-349-2585, ricardoshideaway.ca
Fish Pakoras
Shawarma Empire, $4.25 for four
Usually you should order a restaurant's eponymous dish. The exception is these amazing pakoras from Shawarma Empire. The deep-fried bites of fish, lightly battered and coated in spice, come with a yogurt-based dipping sauce. Get four as a side dish or eight if you want a full spicy meal. -K.L.
104, 216 Saddletowne Circle N.E., 403-454-8841
Cheese Personal Pizza
The 7.5-inch cheese pizza at Coco Brooks has a golden top of baked melted cheese on a puffy, crispy crust. It will satisfy all your melted-cheese cravings, and quickly. Eat it there, or take it to go, frozen or fresh (for $5.01), to bake at home. -K.L.
Multiple locations, cocobrooks.com
Spring Rolls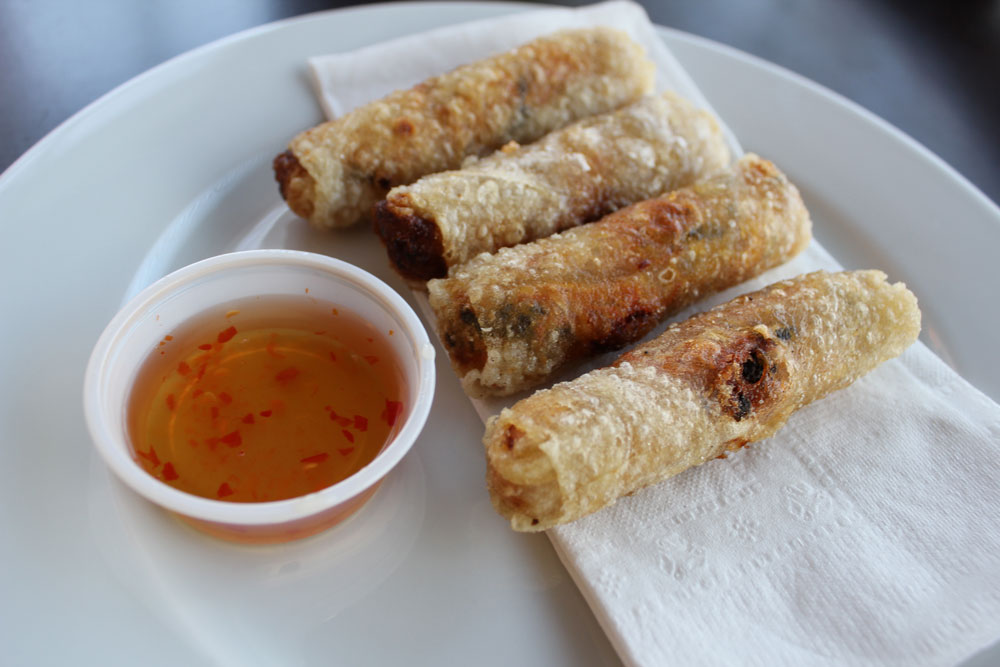 Most Vietnamese restaurants do a decent spring roll, but the rolls at Rau are particularly robust and crispy. $4.95 gets you four deep-fried rolls, filled with chicken or veggies, with tangy fish sauce for dipping. -E.C.B.
2, 4105 4 St N.W., 403-984-9101, raubistro.com
Chips
Crispy, salty potato chips get a sticky dousing of honey and butter in an unusual side dish – or appetizer – at Foreign Concept. The salty-sweet honey-butter potato chips, served with a rich but tangy preserved-lemon aioli, are simply addictive. -G.R.
1011 1St. S.W., 403-719-7288, foreignconcept.ca
Char Siu Sesame Doughnut
Pure Contemporary Vietnamese Kitchen + Bar, $5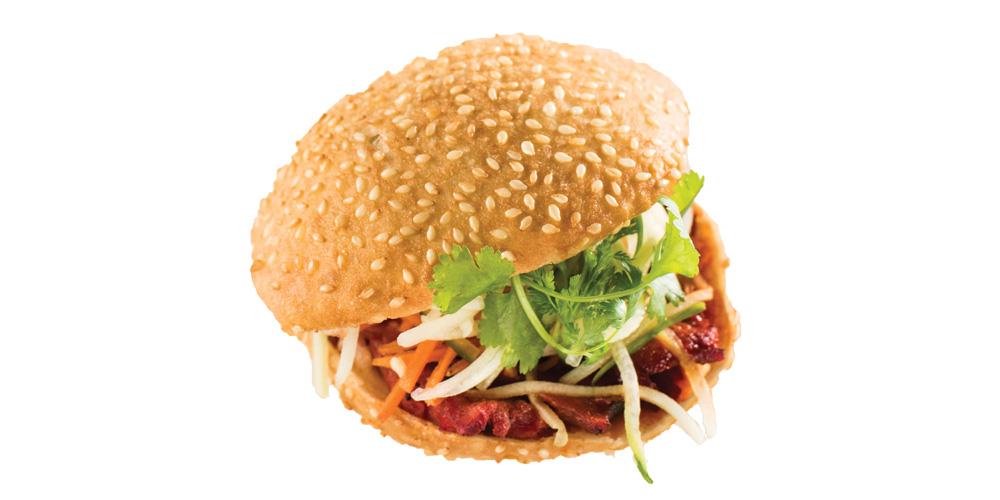 Not a bao, not a doughnut (despite the name) the char siu sesame doughnut at Pure Contemporary Vietnamese is somewhere in sandwich no-man's land. The light and slightly sweet bun, crusted with sesame seeds,is filled with tender pork shoulder, crisp and acidic pickled vegetables and a little sriracha aioli for a perfect marriage of the requisite hot, sour, salty and sweet flavours this cuisine is known for. -G.R.
100, 815 8 Ave. S.W., 403-475-1899
Chicken Sate Salad Rolls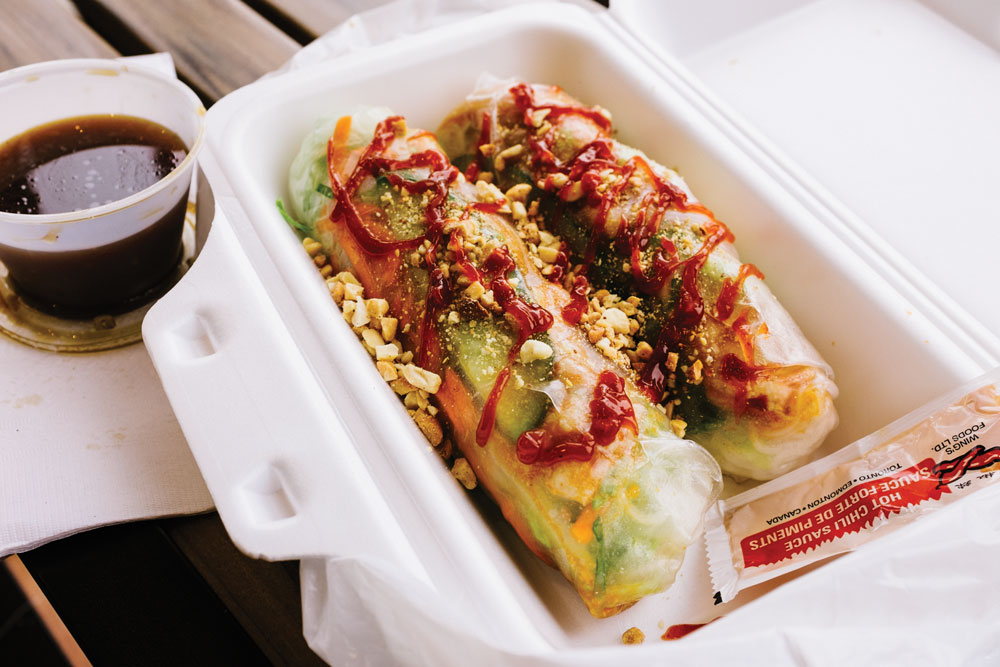 Whether you're looking for a very filling snack or a light lunch, a single order of chicken sate salad rolls at this 17th Ave. Vietnamese spot will satisfy with lots of flavour for a great price. -K.L.
615 17 Ave. S.W., 403-244-3060, banhmithaitai.com
Burek
European Bakery & Deli, $5.50
This unassuming bakery on the ground floor of a 17th Avenue apartment building is easy to overlook, but it would be a shame to miss out on the burek – a savoury phyllo pastry dish. Choose from cheese, spinach and feta or meat filling. Consider splurging by adding the house-made balkan yogurt to go with your burek. -K.L.
515 17 Ave. S.W., 403-806-3768
Nutella Crepe
Le Petit Mousse, $5.50
Le Petit Mousse can whip up more complex creations, but there's something lovely about the simplicity of chocolate hazelnut spread on a warm, ultra-thin French-style crepe. -E.C.B.
Calgary Farmers' Market, 510, 77 Ave. S.E., 403-836-3228, calgaryfarmersmarket.ca
Assorted Sub
Banh Mi Thi Thi $5.50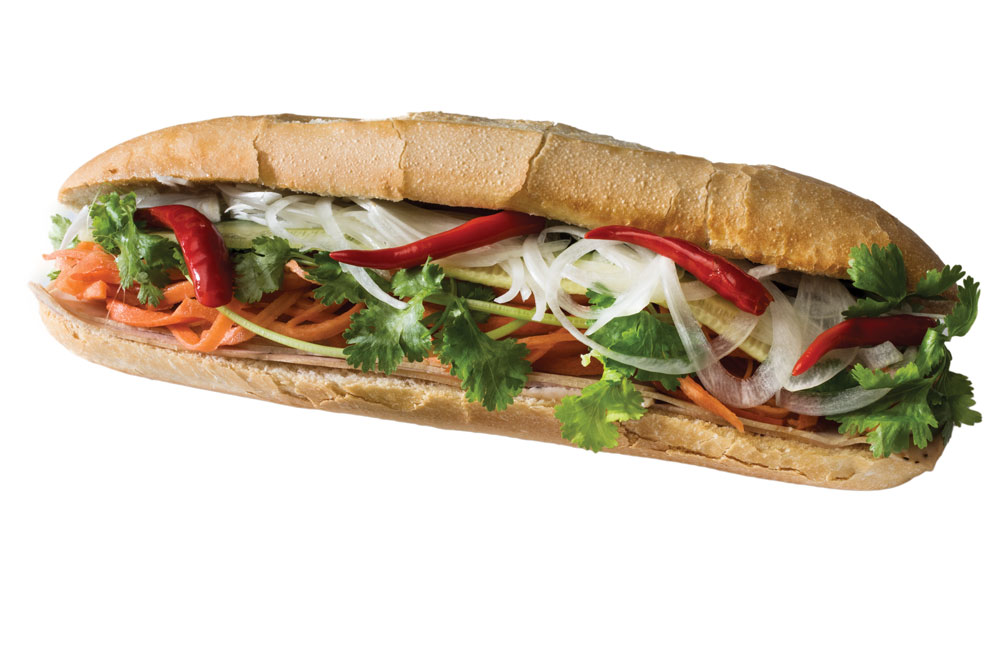 Any foot-long sub for this price is a deal, but the banh mi toppings (mayo, matchstick carrots, onion, cucumber, soy sauce, loads of cilantro, and the option of hot peppers) make this sandwich a real winner. -E.C.B.
209 1 St. S.E., 403-265-5452
---

Kimchi Tater Tots
Mango Mania, $6 for small, $10 for large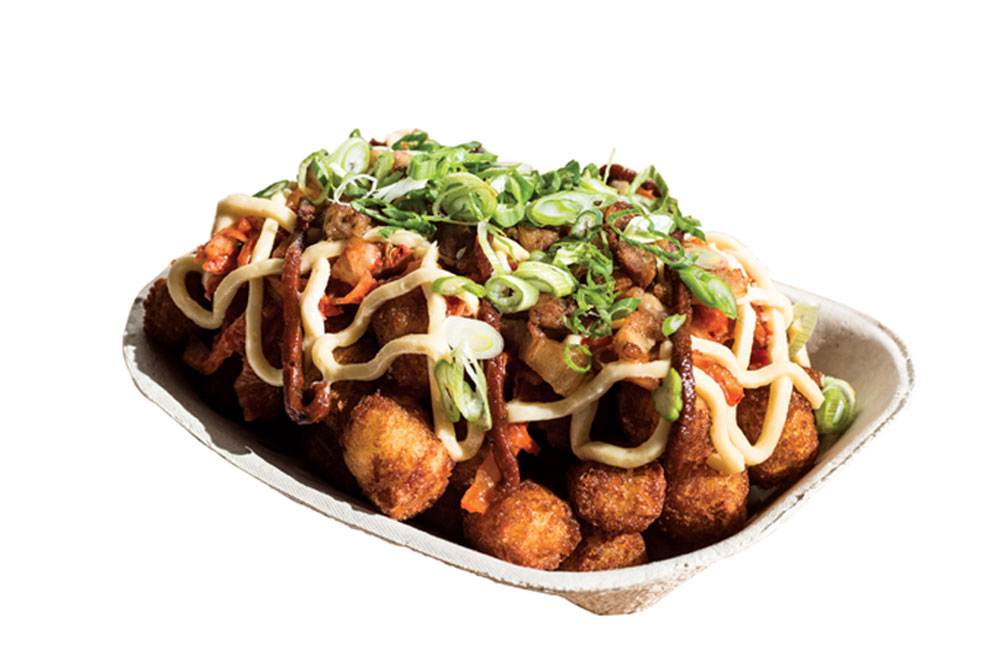 A generous portion of tater tots is smothered in spicy kimchee, garlic mayo and ssamjang then covered in scallions and lardons. Be warned though, that these tater tots are often a gateway dish – you'll end up ordering and eating lots of other selections off the menu. Thankfully, they are all tasty and pretty good value. -K.L.
1115 Centre St. N.W., 403-668-0802, mangomaniayyc.com
Quiche
clair de Lune, $6
It's hard to resist the authentically French sweets at claire de Lune, but the savoury pastries are just as good when you're looking for a quick lunch. The personal-sized quiches are rich and creamy and packed with fillings such as asparagus and salmon. -E.C.B.
1049 40 Ave. N.W., 403-398-8803
Congee
Eats of Asia, $7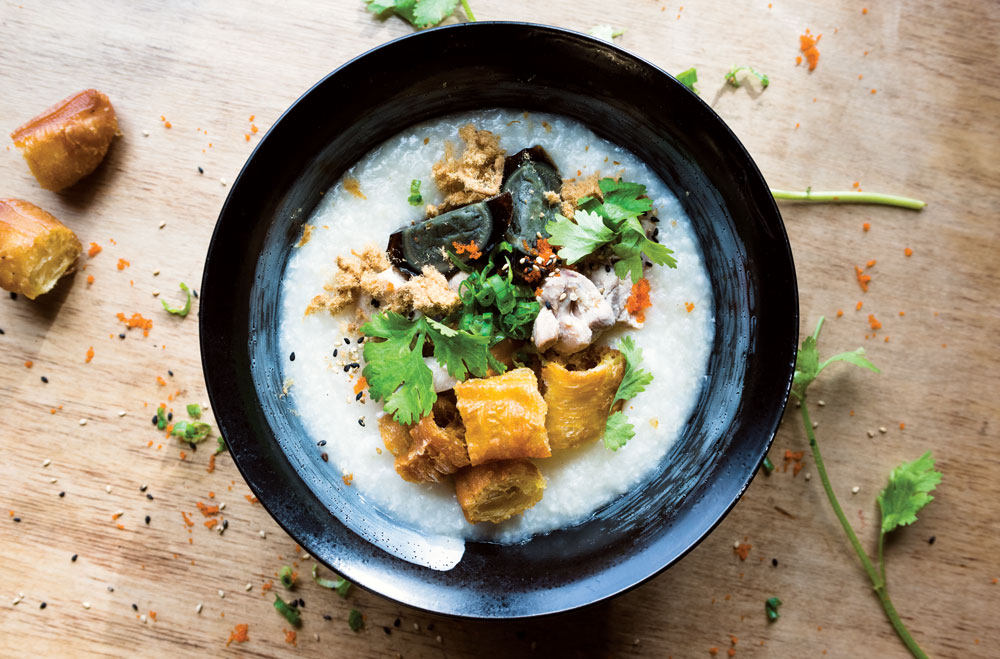 The Eats of Asia stall in Crossroads Market does a congee special most Sundays: steaming Asian-style porridge topped with options like egg, pork and, if you're lucky, youtiao, a crispy Chinese-style doughnut. -E.C.B.
Crossroads Market, 1235 26 Ave. S.E., 403-801-9453
Recession Buster Burger
Regrub's fancier burgers are fine, but if you're also indulging in one of their novelty milkshakes, stick to the more manageable 4 oz. Recession Buster, topped with fresh tomato and lettuce and a dollop of spicy "dirty" ketchup. -E.C.B.
625 11 Ave. S.W., 403-475-2845, regrub.ca
Tubby Dog
A meaty hot dog smothered in housemade chili, crispy bacon, a scattering of cheese and onions and mustard for tanginess, the eponymous creation from Tubby Dog is a meal in a bun. Grab extra napkins. -G.R.
1022 17 Ave. S.W., 403-244-0694, tubbydog.com
Fish Empanada
Los Chilitos Taqueria, $8
Buried under a mountain of lettuce, tomato and avocado and drizzled with chipotle mayo, Los Chilitos' crispy (and surprisingly filling) corn empanada is packed with dense white fish. -E.C.B.
Calgary Farmers' Market, 510 77 Ave. S.E., 403-483-5762
Panino Sandwich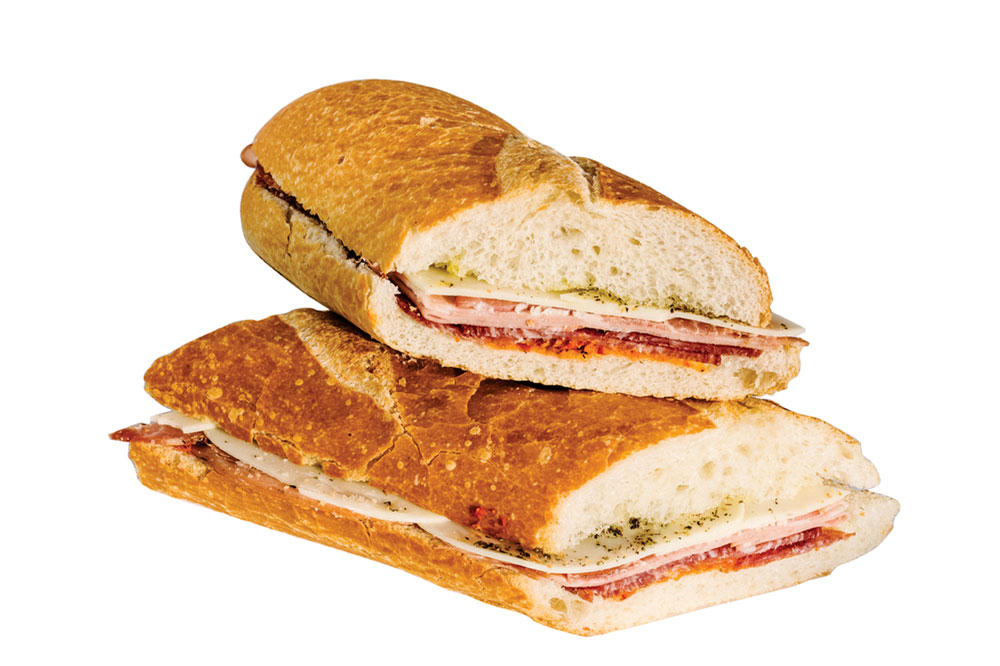 With three layers of cold cuts – genoa salami, capicolla and mortadella – and provolone cheese stacked onto a lengthy, crisp-crusted bun that's been spread with a vegetable puree and a drizzle of olive oil, the panino sandwich from the Italian Centre Shop is practically a meal for two. Understandably, though, you may not want to share. -G.R.
9919 Fairmount Dr. S.E., 403-238-4869, italiancentre.ca
Burrito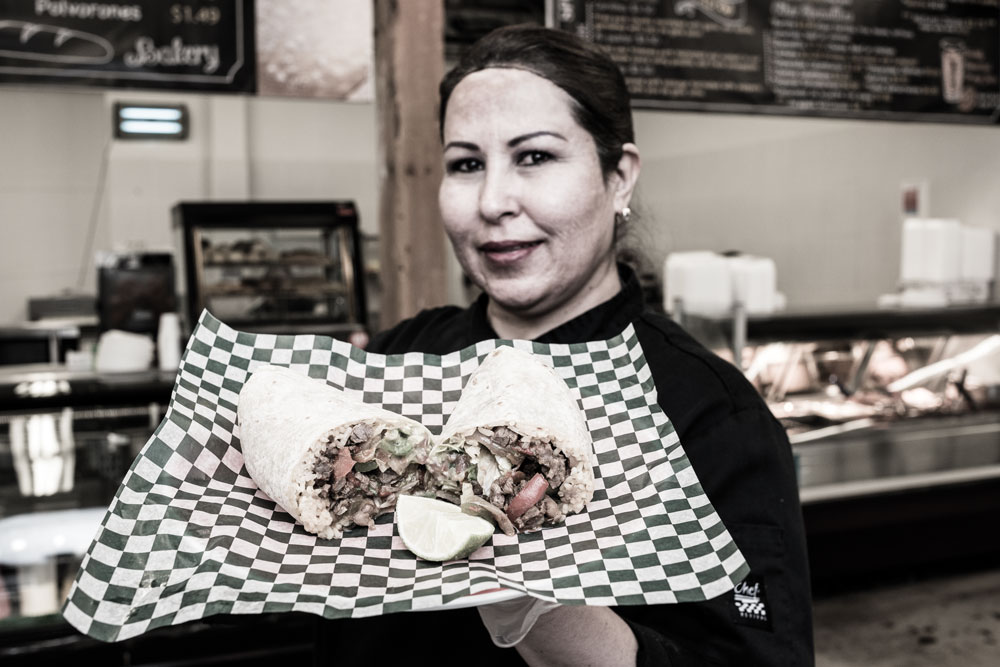 The lunch counter at the southside location of Unimarket South and Central American food market offers stellar tacos, but it's the burrito that will keep you going all day long. The portion of rice, beans, lettuce, tomatoes and your choice of chicken, ground beef or fajita steak with peppers is so oversized you'll wonder how the flour tortilla can possibly contain it all. -K.L.
128 50 Ave. S.E., 403-247-4479, unimarket.ca
Prawn with Coconut Milk Soup
A generous appetizer split between two or more, or a lunch for one, this rich soup is full of the flavours of Thailand and is packed with prawns and mushrooms. -K.L.
2055 16 Ave. N.W., 403-264-6477, jureesthaiplace.com
---

Butter Chicken Combo
Saffron, $9.95
Skip the restaurant and get butter chicken to go from Saffron, a takeaway spot tucked in a strip mall in Brentwood. Saffron offers numerous traditional dishes, including the butter chicken, which features tender chunks of chicken bathed in a rich, tomato-based sauce. Be sure to choose the naan to swipe up every last vestige of the dish. -G.R.
3604 52 Ave. N.W., 403-441-7700
Pastry Buffet
As one of the city's most elegant restaurants, The Deane House doesn't exactly scream "cheap eats," but the Captain Deane's Pantry brunch pastry buffet is a steal. Ten bucks gets brunchers unlimited house-made muffins, croissants, granola bars and cake. -E.C.B.
806 9 Ave. SE, 403-264-0595, deanehouse.com
Beef or Chicken Samosas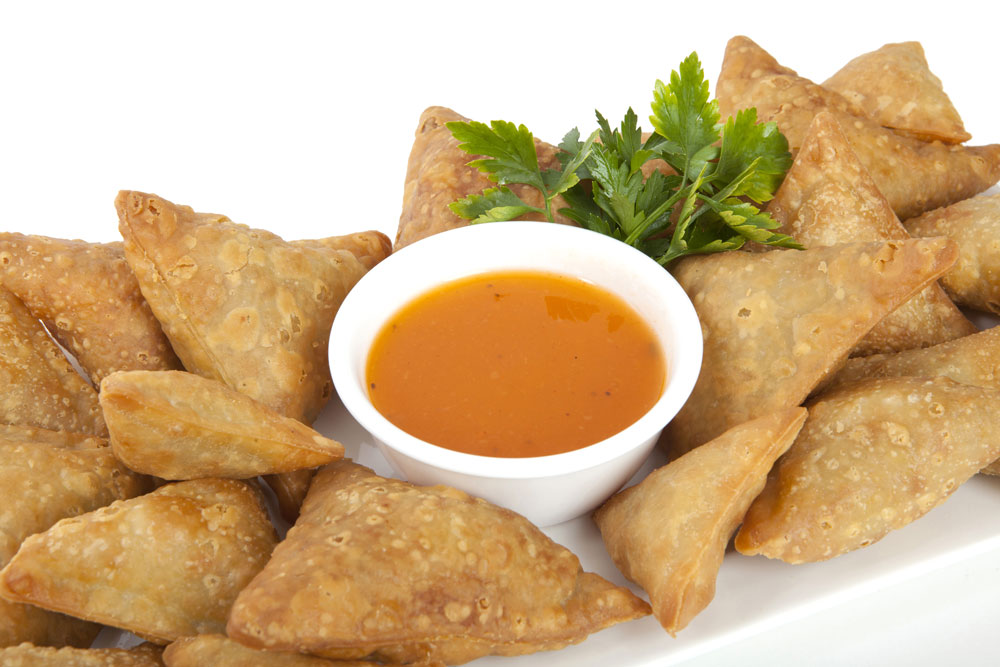 The Samosa Factory supplies many restaurants across Western Canada, but you can buy direct at their northeast Calgary strip-mall location. Phone-in your order ahead of time or walk-in and expect a wait for samosas fresh from the fryer or frozen to go. -K.L.
135 55 Westwinds Cres. N.E., 403-568-1447, samosafactory.ca
Beef Rendang
Chunks of beef become meltingly tender after a simmer in coconut milk with herbs and spices like lemongrass and galangal at Kaffir Lime Indonesia Grill. The deeply flavoured beef is dished up with coconut rice and a simply dressed salad that nicely counters the rich meat. -G.R.
7711 Macleod Tr. S.E., 403-852-7491, kaffirlimeindonesiagrill.com
Cabbage Roll and Perogies
The cafeteria tucked in the back of this European import shop serves up hot-and-fast old-world meals. The schnitzel is dandy, but you can't beat the affordable comfort of cabbage rolls and authentic perogies. -E.C.B.
1921 20 Ave. N.W., 403-282-6600, edelweissimports.com
Wontons
One order may not be enough, because once a plate of Han's wontons is set down on the table, they tend to disappear almost immediately. Stuffed with a generous amount of pork and spices, the wontons glisten in a scarlet garlic-chili oil that adds immense flavour. -G.R.
303 Centre St. S., 403-514-0456, hansrestaurantcalgary.com
Gourmet Wings
Mug Shotz, $11.50 per pound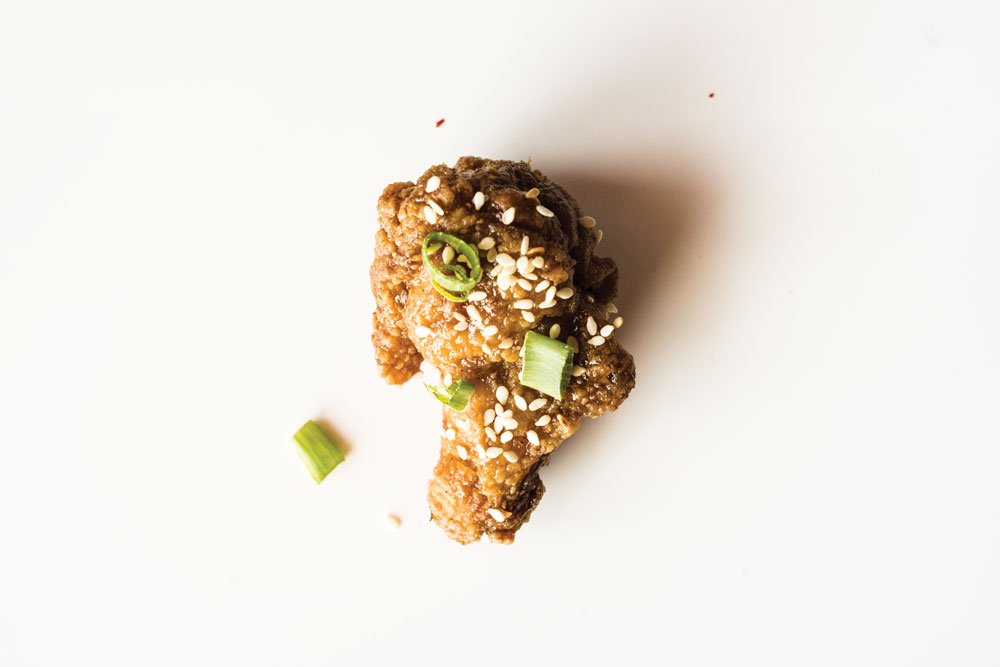 There are cheaper wings out there and there are better wings out there, but nowhere will you find better wings for less money. And that's just on the everyday price. Head to Mug Shotzon Wednesdays when a pound of wings is only $8.25 for any of their more than 50 gourmet flavours. -K.L.
12 2808 Ogden Rd. S.E., 403-264-4441
Lunch
Normally, being a test subject for culinary students wouldn't seem that appetizing, but SAIT's professional cooking program is run by some of the best chefs in town. Seasonal lunch entrees are all $12 at the on-campus restaurant – a bargain for chefly fare. -E.C.B.
1301 16 Ave. N.W., 403-284-8615, sait.ca
Butter Paneer Dosa
A staple of Southern Indian cuisine, a dosa is a giant fermented rice and lentil flour crepe served with sambar and savoury chutneys for dipping. This signature dosa is stuffed with paneer cheese and delectable butter-chicken sauce for maximum deliciousness. -E.C.B.
3690 Westwinds Dr N.E., 403-293-6993, marinadosagrill.ca
---

Pad Thai and Tom Kha Soup
Authentic, flavourful Thai food is cooked up at this hidden gem of a restaurant in a strip mall on 17th Avenue S.W. Get the pad Thai or order Thai Fusion Delight's tom kha soup – a soothing coconut-milk soup, fragrant with lemongrass, galangal and chilies. -G.R.
601 17 Ave. S.W., 403-245-6364, thaifusiondelight.com
Tonkotsu Ramen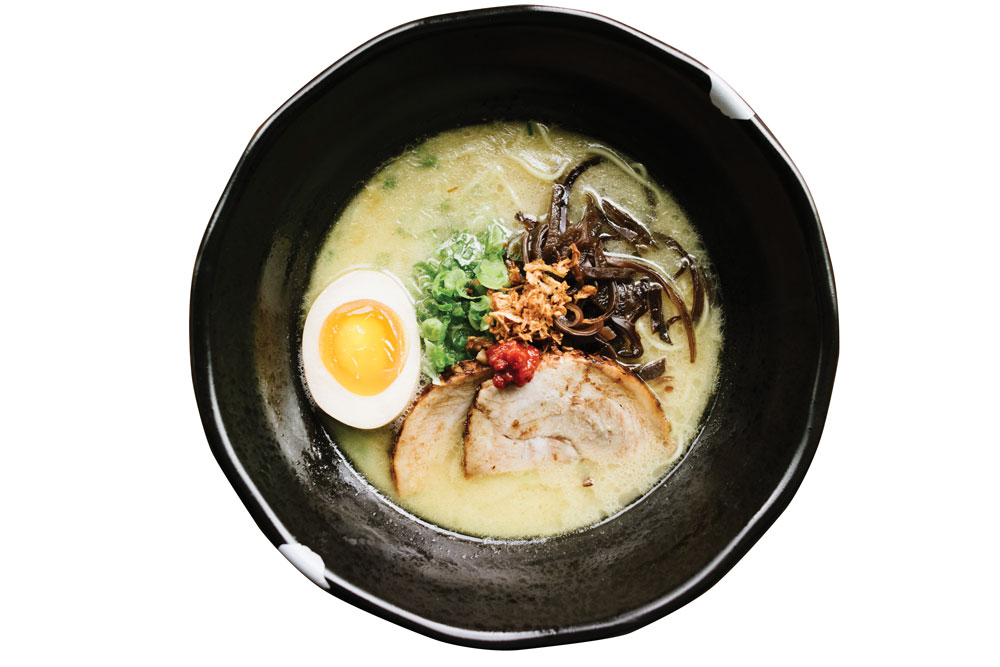 The rich, creamy, pork-chicken broth that forms the base of Jinya's tonkotsu premium white ramen is infinitely slurpable. The thin noodles and slices of pork chashu make for a warming meal. Hungry for more? Order kaedama (another round of noodles) to go with any leftover broth. -G.R.
180, 1800 4 St. S.W., 587-356-0721, jinya-ramenbar.com
Bagel and Lox
Smoked-meat sandwiches may be the draw at Myhre's Deli, but don't ignore the bagel and lox. A chewy bagel gets a nice slathering of cream cheese before it's draped with coral slices of cured salmon. The sprinkling of capers and some red onions add zip against the fish for the perfect combination of flavours. -G.R.
1411 11 St. S.W., 403-244-6602, palaceofeats.ca
Tuna Press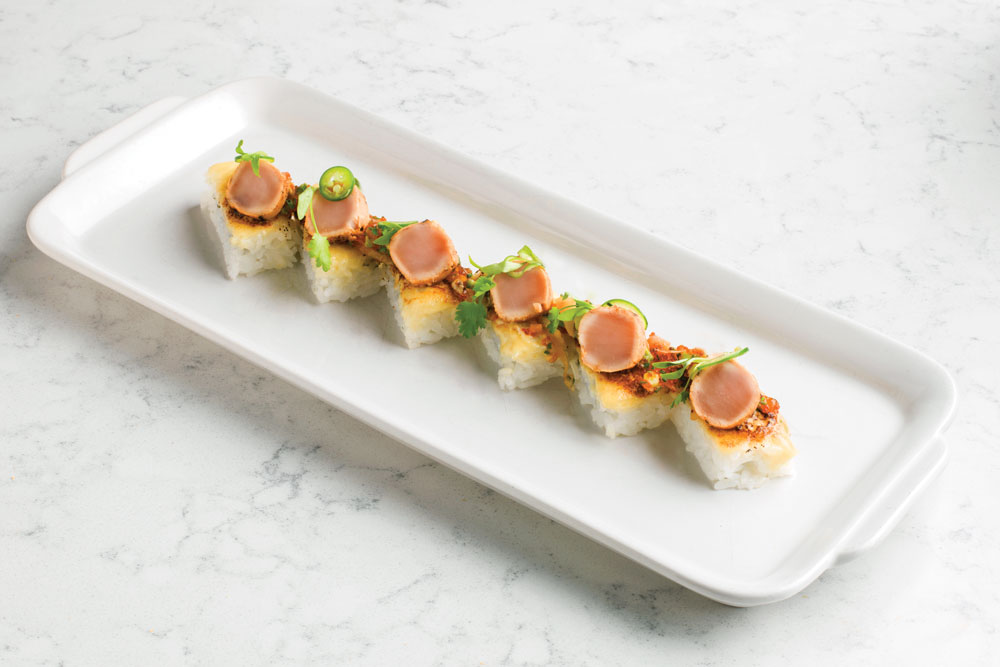 Rectangles are the new rolls with the spicy tuna press from Earls. Rich tuna marinated in soy is pressed into sushi rice and then balanced with creamy avocado, tangy pickled ginger, chives and a smoked sriracha mayo before it's all cut into atypical rectangles. -G.R.
315 8 Ave. S.W., 403-265-3275, earls.ca
Caramel Chicken
Sugar, soy and spice marry together to make the sauce for Foo's craveworthy caramel chicken. The crispy-coated chicken is tossed with steamed greens and the sticky-sweet and salty sauce and then tumbled onto steamed rice. -G.R.
2015 4 St. S.W., 403-454-2666, foofood.ca
Hamburguesa
Two beefy patties fired over a grill, cheese, special sauce and all the requisite vegetables – served on a sesame seed bun, naturally – make the hamburguesa from Native Tongues one of the best in the city. Dished up with crispy chips drizzled with hot sauce, the whole thing is $15 regularly, but stop in during happy hour (2 to 5 p.m.) or late at night (11 p.m. to 1 a.m.) and get it for just $9. -G.R.
235 12 Ave. S.W., 403-263-9444, nativetongues.ca
Haddock and Chips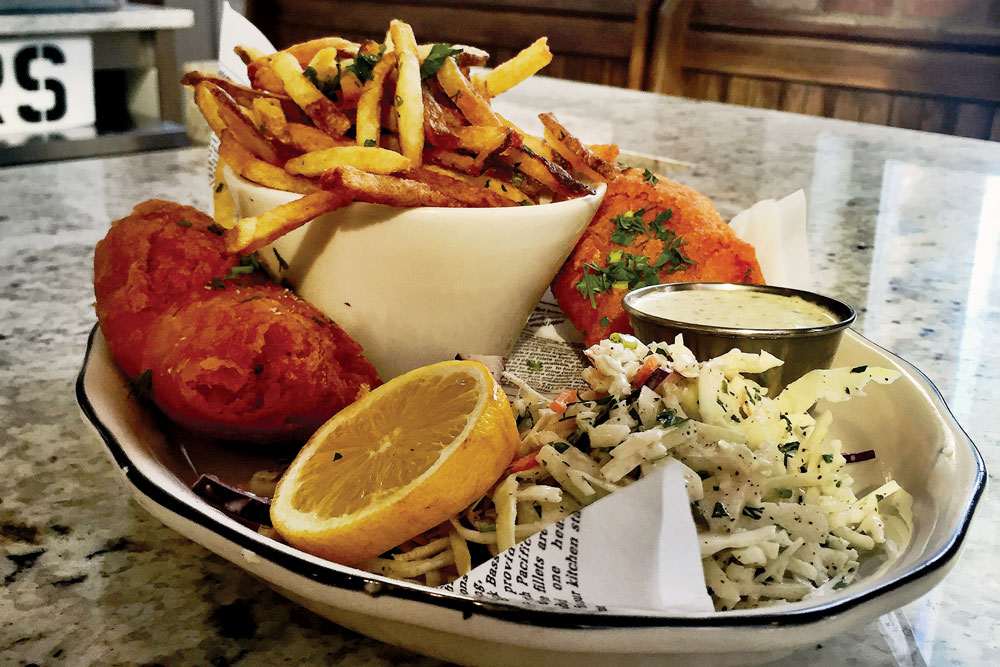 Tucked into the back corner of Rodney's Oyster House, the Fish Shack offers the same quality Ocean Wise-certified seafood as the main restaurant, just prepared more casually (and cheaply). -E.C.B.
355 10 Ave. S.W., 403-460-0026, rodneysoysterhouse.com/Calgary
Lunch Special
The Charcut lunch specials aren't just for downtowners who need to get back to work. The daily sandwich deal (meaty or vegetarian) comes with Parmesan fries, soup or salad, plus a bag of chewy cookies. -E.C.B.
101, 899 Centre St. S.W., 403-984-2180, charcut.com
Bife a Portuguesa
Mimo Restaurant, $18.95
Getting a steak in this town for under $20 is a score, especially when it's smothered in Portuguese gravy, topped with a fried egg and surrounded by Mimo's addictive fried potatoes. -E.C.B.
4909 17 Ave. S.E., 403-235-3377