You might say that Regal Cat Cafe is the purrfect addition to Calgary.
The new cafe, which celebrated its grand opening in Kensington on June 24, is the city's first cat cafe. The concept, which generally features a space with a cafe on one side and an enclosed play area for cats on the other, is extremely popular in countries like Japan. More and more cat cafes have been popping up across North America in recent years, and now, Calgary is the latest Canadian city to get one.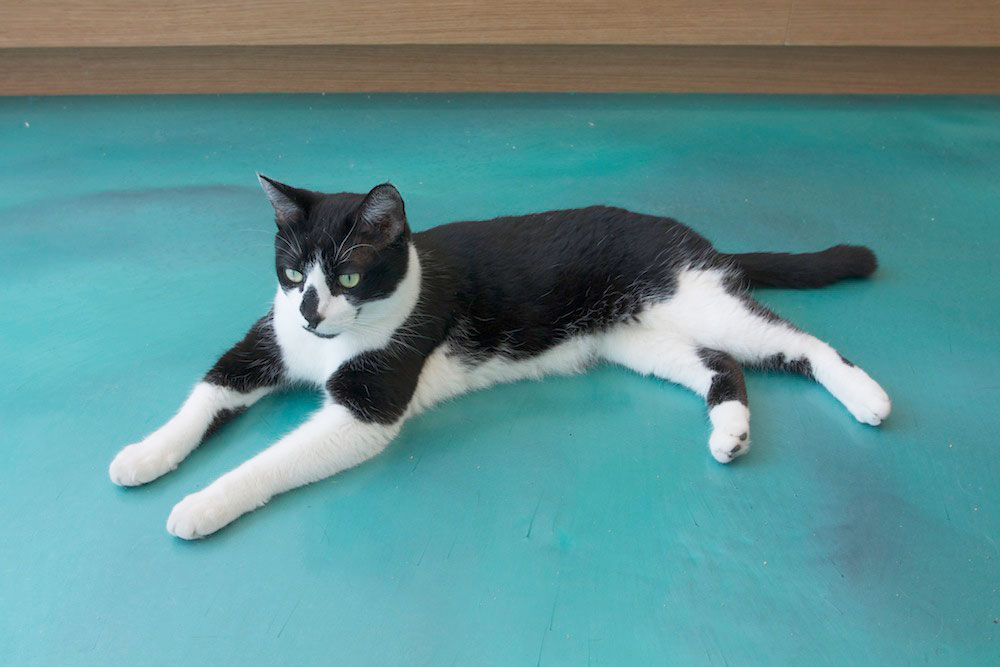 photograph by alana willerton
Fuggs is one of the first 10 cats to call Regal Cat Cafe home and is available for adoption.
Regal Cat Cafe co-owner Tia Wieler was inspired to open a cat cafe in Calgary after watching an episode of The Amazing Race where contestants visited a cat cafe in Thailand. She and her husband already have four rescue cats of their own at home, and decided to approach Calgary's MEOW Foundation about a partnership. The local cat charity and rescue centre accepted, and now, as many as 12 cats (which are all available for adoption) will call Regal Cat Cafe home at any given time.
"We were able to rescue four cats and we were looking for a meaningful way to give back to the community. And what better way than to help connect the community to local cats in need in a fun and new way," Wieler says.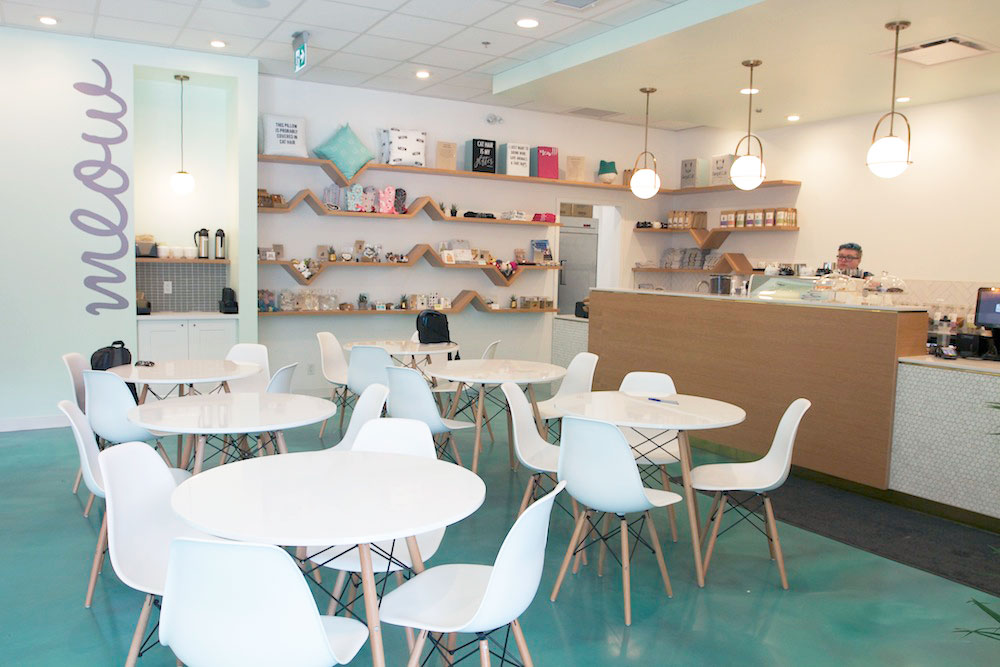 photograph by alana willerton
The cafe side seats around 30 people, and offers coffee, tea, treats and cat-themed products for sale.
Designed by Mattson & Company, Regal Cat Cafe's approximately 3,000-square-foot space is extremely inviting. Large windows along the front of the building let in tons of natural light, while the cafe and enclosed cat room (known as the Kitty Kingdom) are decorated in warm wood tones and shades of turquoise and white.
Guests can pop into the cafe side, which seats around 30 people, without a reservation. There, they can order a coffee, tea or treats such as scones, cookies, square and mini cupcakes from The Purple Pastry Chef. There are even cat-shaped macarons from Ollia Macarons & Tea. There's also a wall full of mostly local cat-themed products like cat colouring books, cat-themed pillows by Frankie Print Co., cat pins from My Cat is People in Vancouver and more.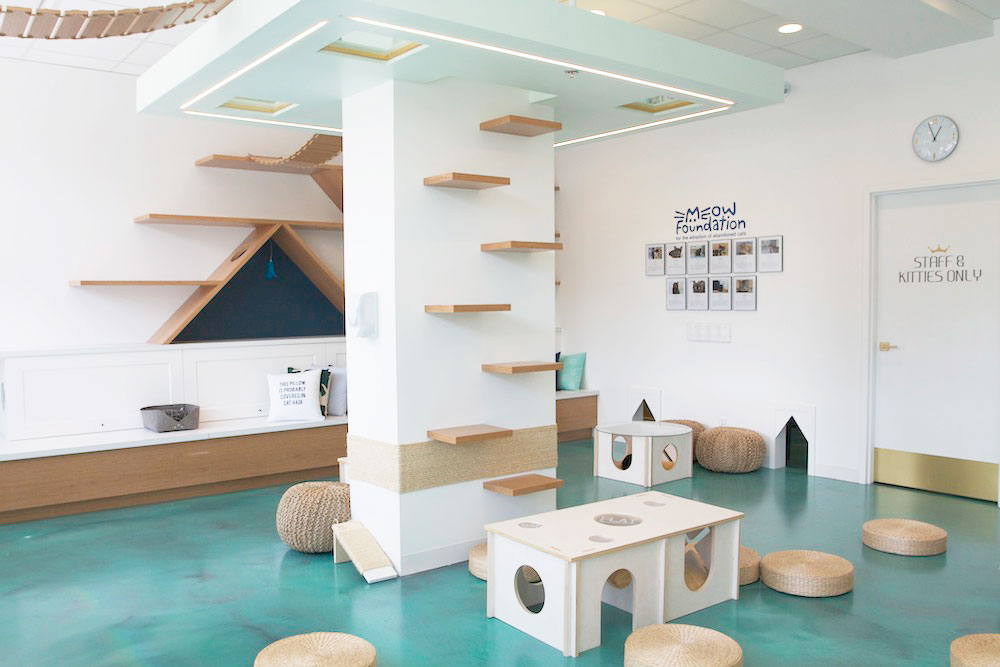 The Kitty Kingdom is completely separated from the cafe side by glass windows. To spend time in it with the cats, guests need to book a 45-minute time slot for $10 through the cafe's website. There are a few walk-in spots available as well.
As many as 16 people can be in the Kitty Kingdom at once, which is filled with cat perches, climbing walls, kitty bridges, beds and toys. The cats are free to wander between the Kitty Kingdom and a separate private area where their food and litter boxes are kept.
303 10 St. N.W., regalcatcafe.com, @regalcatcafe