Photographs by Alana Willerton
Meet Henry. He's bald, 10-feet tall and a mascot of sorts for Calgary's newest restaurant – appropriately named Ten Foot Henry.
Of course, some in Calgary won't need an introduction – Ten Foot Henry has been a beloved figure in Calgary's arts scene for decades. But he originally started as an American comic strip character created by Carl Anderson in 1932. In 1981, One Yellow Rabbit co-founder Blake Brooker commissioned a ten foot plywood figure of the character, which he placed in his backyard with changeable speech bubbles.
Over the years, Ten Foot Henry has called a few local arts venues home. In the early '80s, he resided in a dance club named Ten Foot Henry after him. After the club closed, he was eventually relocated to the Night Gallery, a club on 1st Street S.W. that he would call home for 19 years until it closed as well. Most recently, Calgarians may have seen him posted outside the Big Secret Theatre in Arts Common.
But now, Henry has returned to his former stomping grounds. Husband and wife team chef Stephen Smee and Aja Lapointe have opened a new restaurant on the lower level of the same building that used to house the Night Gallery. After learning about the building's history, the pair decided to incorporate the character into their eatery and named it Ten Foot Henry after him.
"We like that idea of being part of Ten Foot Henry's story," Lapointe says. "This space is going to carry on after [the restaurant] has fulfilled it's lease or whatever happens in the future, and we just want to be part of a story that's going to be ongoing."
Aside from the restaurant's name, there are a few homages to the character integrated into the restaurant. When patrons enter the restaurant, they'll be greeted by a large mural of a Henry comic by local artist Earthfolk. At the centre of the restaurant, a 10-foot statuary marble counter table is ready for diners to sit at. And head towards the washrooms at the back of the restaurant and you'll find the ten foot figure himself on the wall.
Designed by Connie Young, the 78-seat restaurant is a comfortable, cozy mixture of exposed original wood beams, wooden tables and chairs and blue plaid booth benches. Hanging plants, courtesy of Plant and Esme Beauty & Floral Bar, add some greenery to the space. A 10-seat bar made from knotty alder is available for drinks, plus there's additional seating in front of the open kitchen to see all the action.
According to Chef Smee, the restaurant's New North American cuisine is "representative of the cultural melting pot of the United States and the cultural mosaic of Canada." Served family-style and featuring a variety of different flavour profiles, the vegetable-focused menu includes sharing plates of mushroom and kale tempura, roasted carrots, charred broccoli, a mushroom omelette and more. There are a handful of meat and fish dishes as well, including yakitori chicken and crispy sock-eye.
"The idea here is that we bridge the gap between what you want to eat and what you should be eating," Smee explains.
In April, Smee and Lapointe will also be opening Little Henry, a grab-and-go food and coffee shop with its own entrance at the front of the restaurant. The shop will feature organic and fair trade coffee sourced from The Roasterie in Kensington. Needless to say, both spaces are ones that Henry can be proud to have his name on.
1209 1 St. S.W., 403-475-5537, tenfoothenry.com, @10foothenry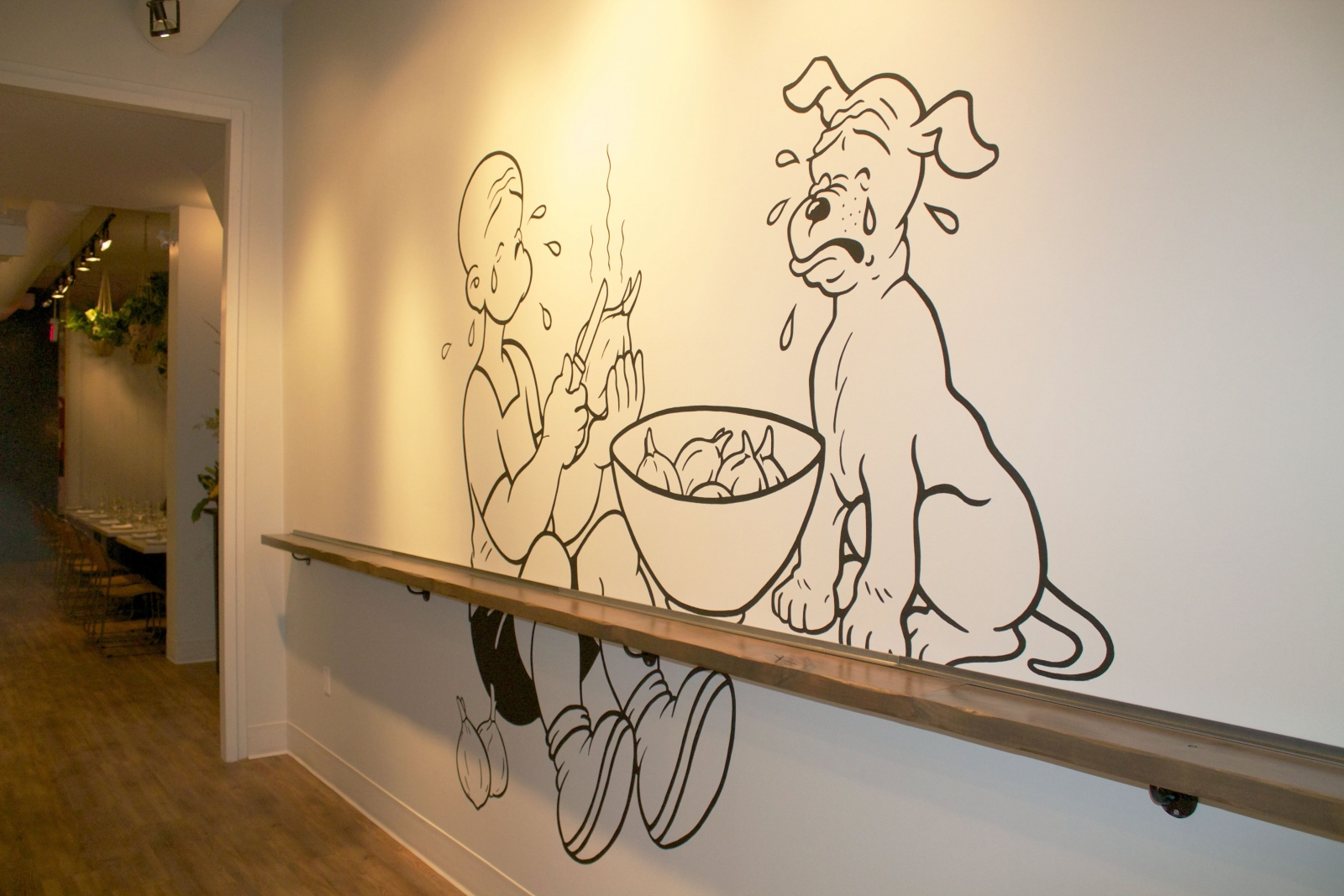 When patrons walk into the restaurant, they'll be greeted by this mural of a Henry comic created by local artist Earthfolk. Rest a cocktail on the ledge while you're waiting to be seated or a coffee from Little Henry during a quick break.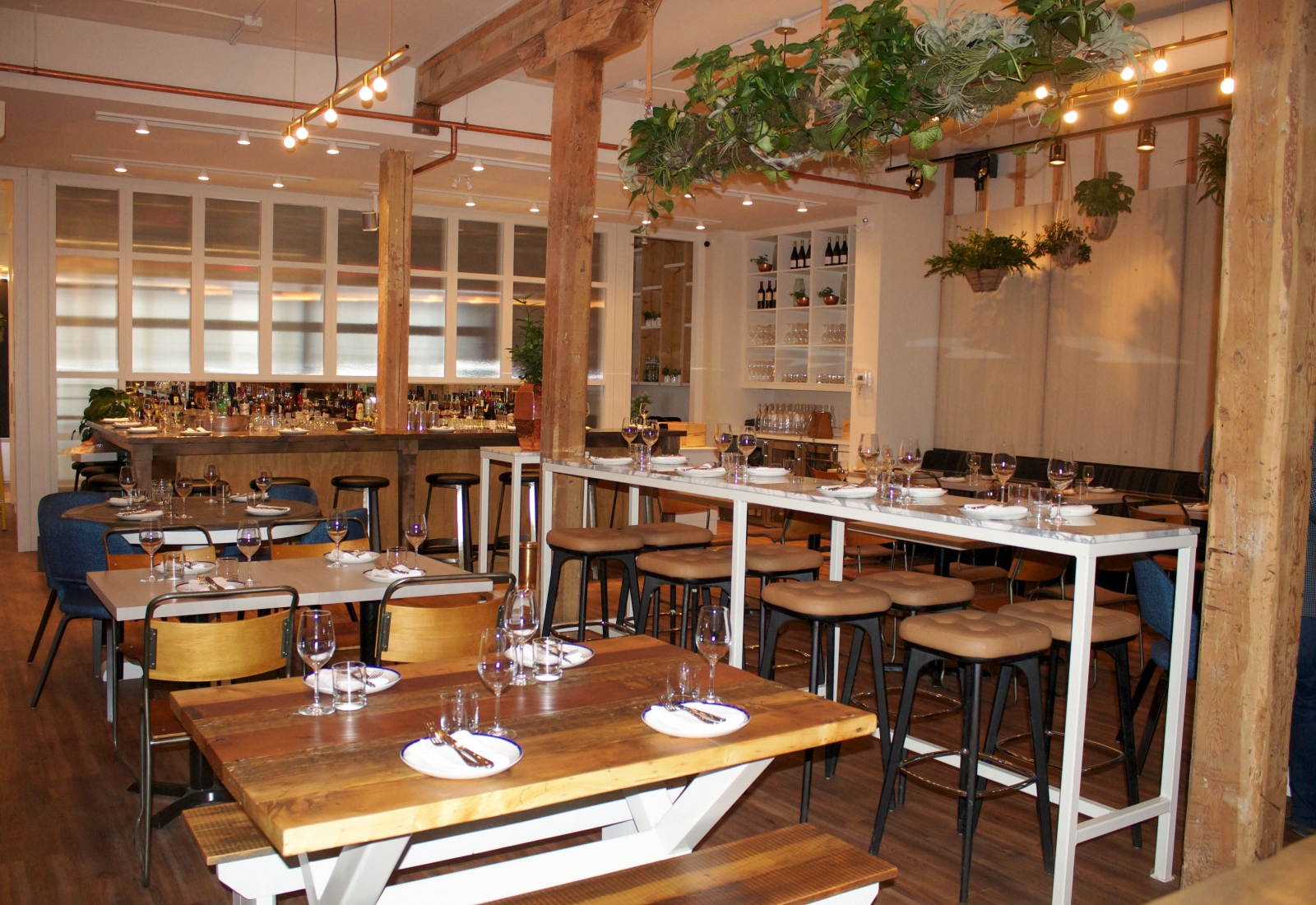 Exposed wood beams, hanging plants and a mix of table, booth and bar seating make Ten Foot Henry a cozy dining spot.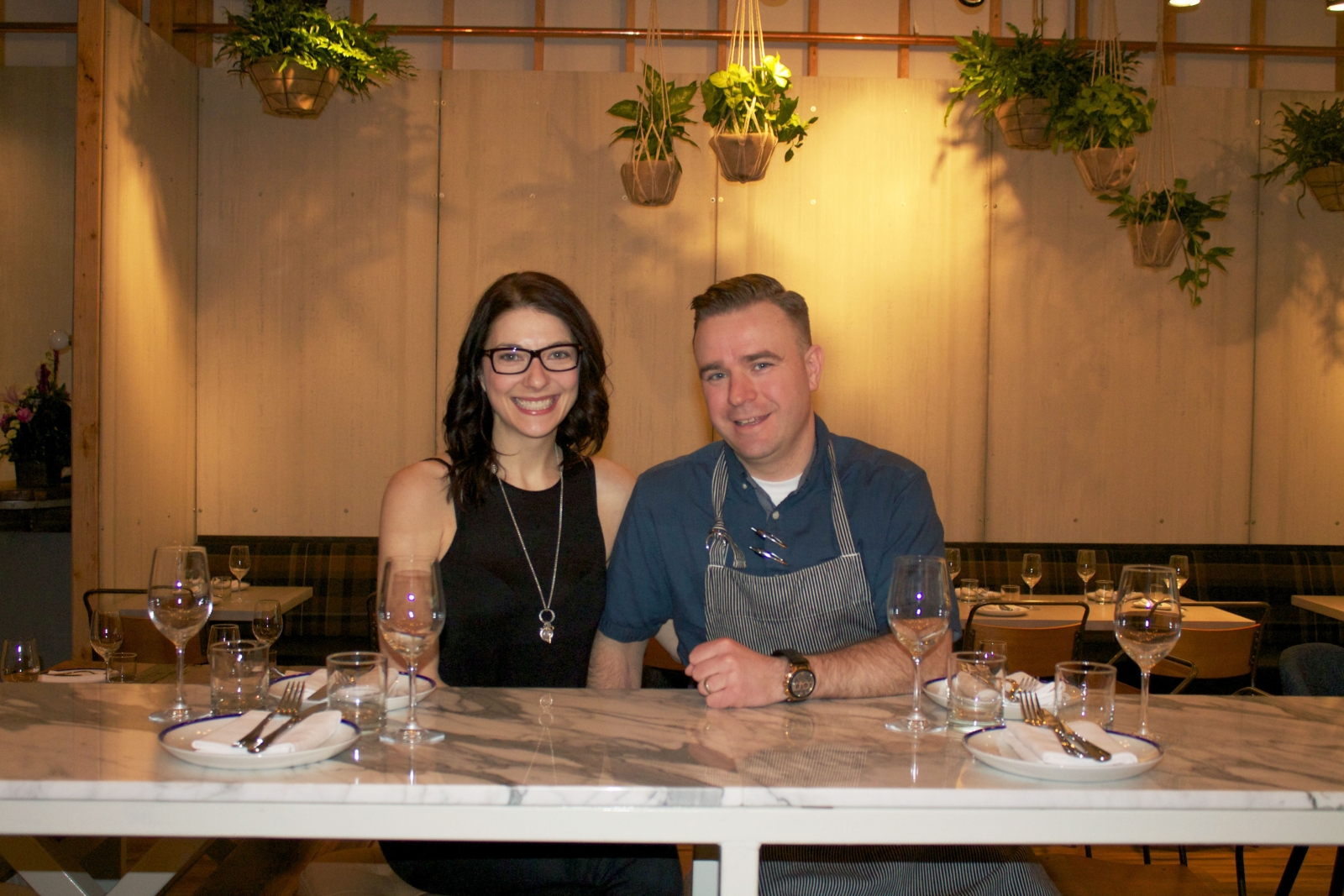 Owners Aja Lapointe and Chef Stephen Smee sit at the 10 foot table in the centre of the restaurant.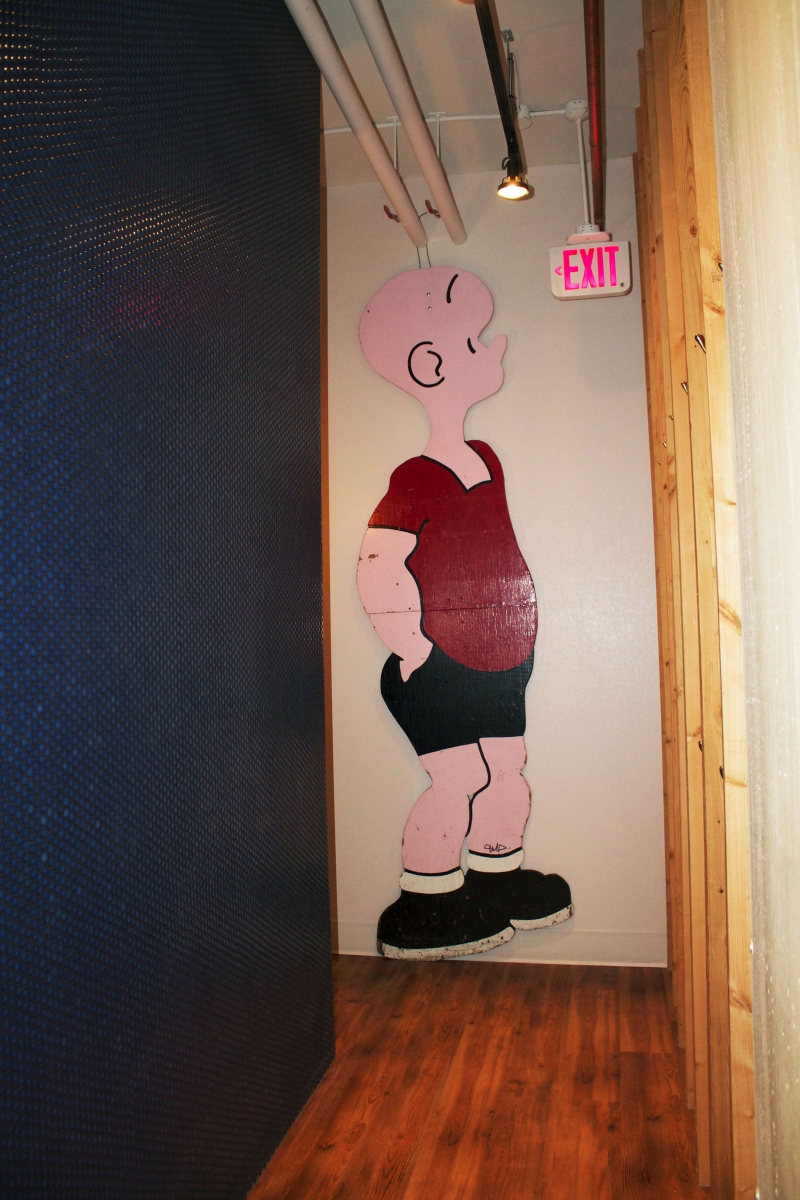 Head towards the washrooms at the back of the restaurant and you'll find Ten Foot Henry himself, ready and waiting to have a photo taken with him.