9 Things Every Stylish Home Needs
Nine of Calgary's favourite designers tell us what they think every stylish home needs.
By Ricky Zayshley
Just like every stylish wardrobe needs a Burberry trench coat, a pair of perfectly fitting jeans and a classic little black dress, homes also need the same attention. We asked Calgary-based designers and tastemakers to tell us their essential pick for a stylish home.
Good Lighting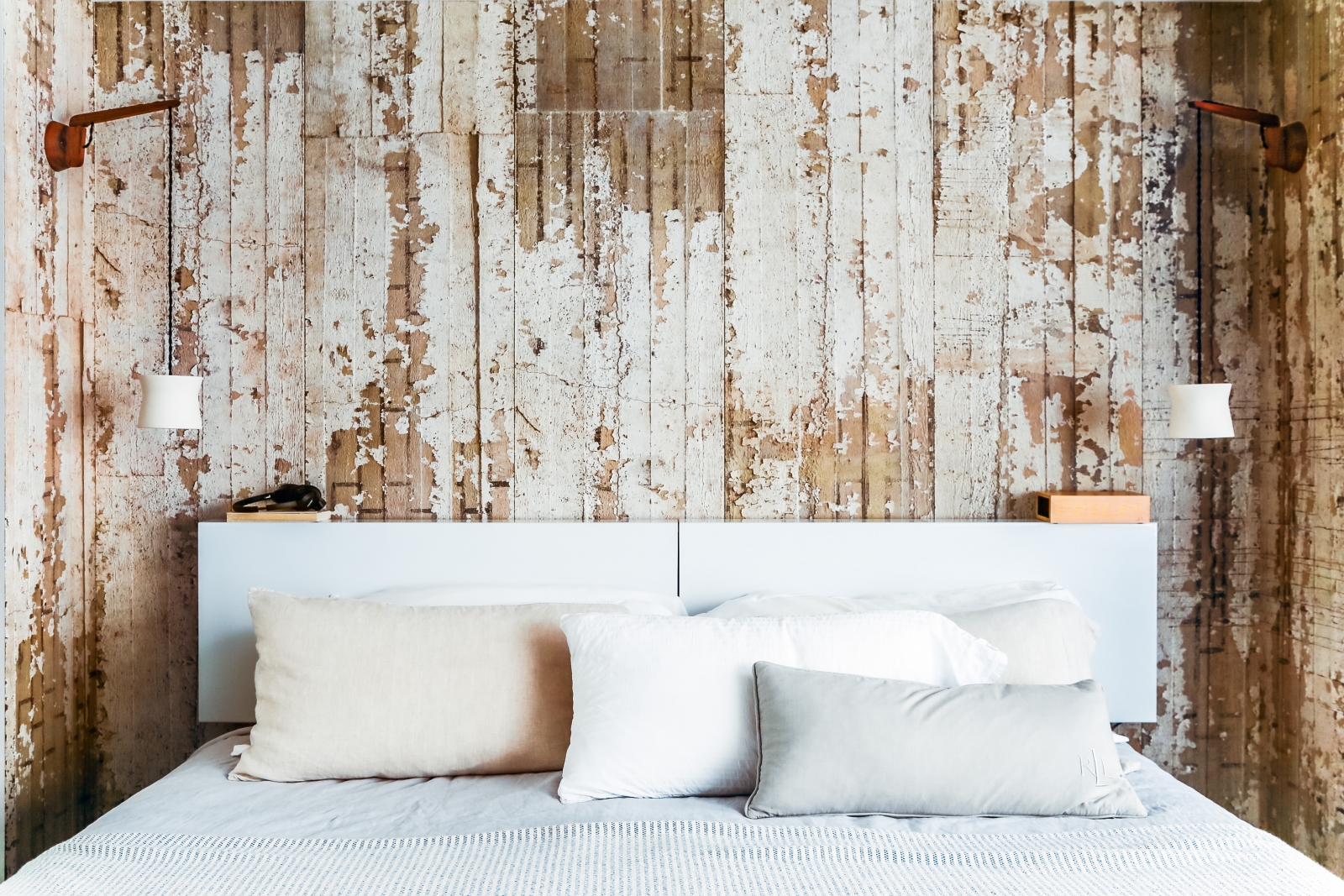 photo courtesy of lori andrews interiors
According to Lori Andrews, sconces can be hanging, swing-arm or simple wall mounts. The hanging sconces pictured above (custom from Cedar & Moss) allow reading lights in a smaller bed nook where beside tables are not an option.
"When pressed to decide on a single item that takes a home from ordinary to stylishly extraordinary, I think lighting – specifically, the wall sconce. Really great design includes layers of light that fall from a variety of levels, making the humans in the room look their very best. A good wall sconce can cast useful light, ambient light or dramatic light. It can be the subtle impact that elevates the design to chic and stylish." -Lori Andrews
Great Artwork
photo courtest of sturdy Design Co.
Jeannie Sturdy's own home features a gallery wall featuring some innovative DIY art.
"It's usually unique, sometimes quirky or original. In this picture from my personal home's salon wall – with some pieces we created ourselves – I had some awesome postcards from the National Gallery in London that we scanned and then had printed on canvas and framed in ornate gilded frames." -Jeannie Sturdy
A Well-Styled Coffee Table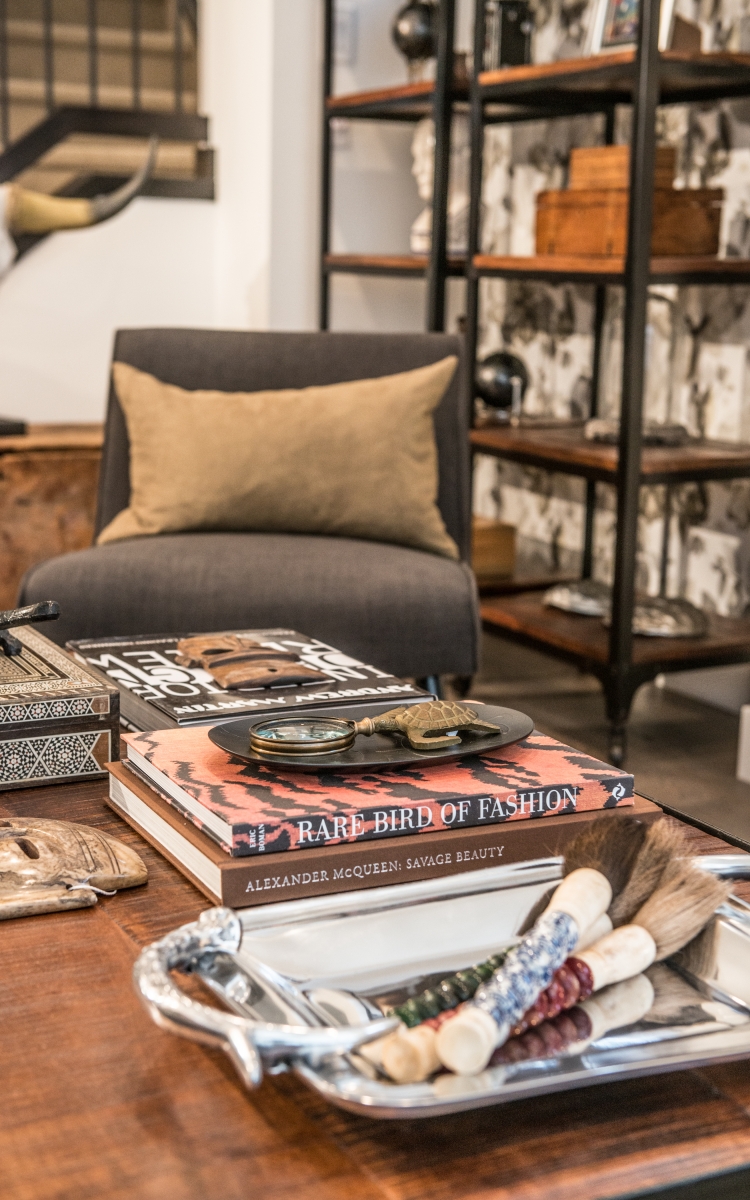 photo courtesy of Alykhan Velji Designs
Beautiful books, personal collections and show-stopping trays all find a place on a coffee table styled by Alykhan Velji.
"I think every stylish person has a well-styled coffee table in their home. A coffee table is the perfect surface to showcase a well-curated collection of stylish accessories, from this seasons "It" coffee table books, accessories collected through travels, a chic multi-functional tray, a scented candle and of course, fresh flowers." -Alykhan Velji
A Curated Bookshelf
photo courtest of Room4refinement
Pictured above is the curated bookshelf from Cat Hackman's home. "An important aspect of my curated shelf is that it evovles, even weekly," she says. "One item catches my eye, I notice it daily and finally realize I want to change it, and often remove it. Editing is key."
"In designing my home I knew I wanted a substantial bookshelf in the living room that would give me an opportunity to "play." My curated shelf is white, because everything looks great on white. On this shelf I can display personal treasures, things with meaning and great finds. I have come to realize what makes a great curated shelf is different textures and layers and groupings. Most of the time there is some greenery or a plant somewhere, glass, pictures and natural materials such as baskets, wood and books, preferably old books." -Cat Hackman
Layering
photo courtesy of Paul Lavoie Interior Design
Layers add personality to the home and tell a story about its owner, says Martine Ast.
"It needs a collection of unique pieces that tell a story about the person that lives in the home. These could include items acquired while travelling, heirlooms, art, sculpture, or a collection of books that reflect their interests. A thoughtful combination of such items creates an interesting and unique layers to an interior." -Martine Ast
Something No One Else Has
photo courtest of rob kurkut interiors
Antique furniture dispays at Rob Kurkut.
"Every stylish home needs something unique, one of a kind, vintage or antique – something that no one else has." -Rob Kurkut
Bold Contrasts
photo courtesy of elena del bucchia design
A black wall in this nursery provides the perfect contrast to the light-wood crib and the bold, graphic art.
"It needs bold contrasts within the space and use of black. Anything with a black background tends to elevate the pieces around it or on it and immediately draws attention. It also makes the space feel more sophisticated and, believe it or not, sometimes the right use of black can make the room feel larger." -Elena Del Bucchia
A Showstopping Sofa
Image from Avenue's February 2015 issue
This brightly coloured sofa adds drama and a focal point to the large room.
"Be confident in your style to push yourself and add bold statement pieces. A brightly coloured sofa creates a focal point to a space while adding a youthful warmth to the modern decor." -Tanya Stembridge
Items With Personal Meaning

photo courtest of amanda hamilton interior design
This curated shelf filled with books and objects of art is featured in one of Amanda Hamilton's client's home. The house was devastated by the 2013 flood and is now in the final stages of completion.
"People with incredible personal style tend to also have homes that match their thoughtful but effortless attention to detail. My favourite element would be the subtle confidence and integration of very personal items that have been found during travel or some antiquated object that has been passed along through generations. A home should effortlessly reflect and communicate the stories of the people who live there." -Amanda Hamilton
This story was part of Avenue's free weekly Style Newsletter. Sign up now and get home decor and fashion information and advice in your inbox every week.