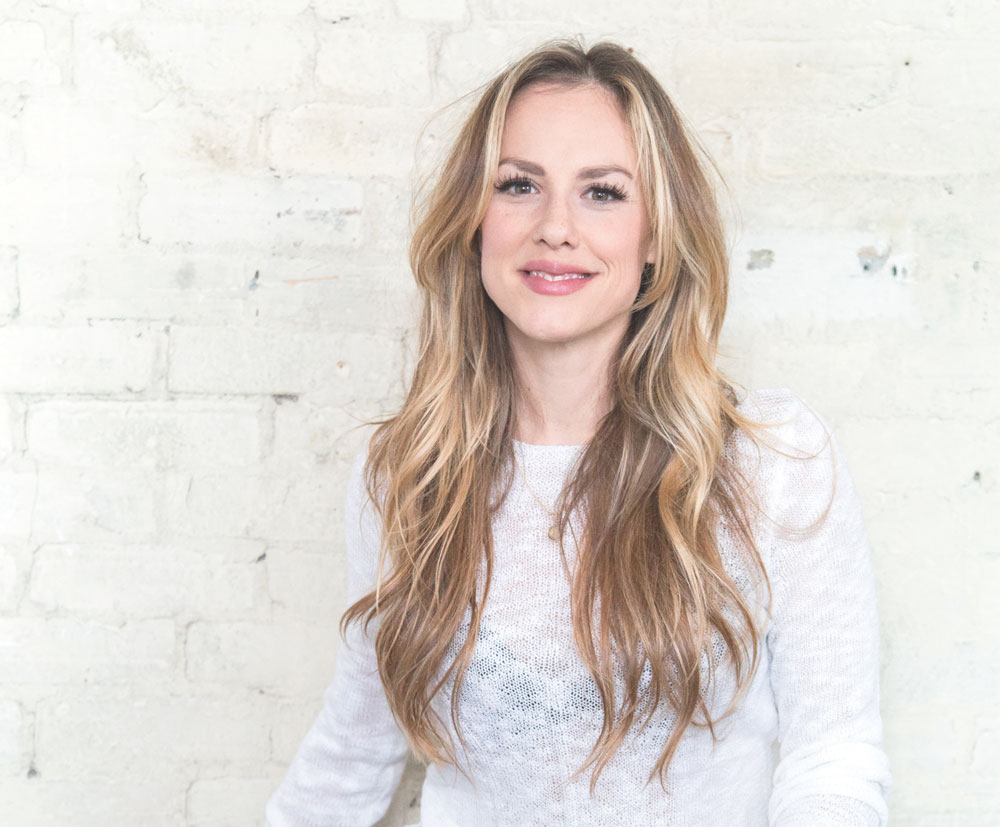 Photograph by Alena from Alena Jenkins Photography
After earning her master's degree in film and then operating a mobile hair and makeup company for 10 years, Allison Cullen decided to take her passion for environmental sustainability and meld it with a little bit of luxury. Cullen launched Beach Beauty in Calgary's Beltline this past August. There she offers up non-toxic beauty products and services.
Here are 10 things that inspire her.
Once you have kids, you have this new-found obsession with wipes. I thought, "Why haven't I had wipes in my purse since I was 14?"
This is my everyday have-to. The line is super-healthy; it's made from all fruit and vegetable extracts. It's kind of like a second moisturizer for the skin.
This local company's chamomile and pine bath salts remind me of being on the farm with my grandpa, so it brings me back to those relaxing, free, childhood days. And I love pine because I love Christmas.
I always wear Trust Fund's nude nail polish, called I Had It First, on my toes. And they created this custom colour for Beach Beauty called Hustle. It's a bright, cherry red and I think it just screams Calgary.
My mom had this magazine around ever since I was a little girl, so I've been reading it forever. It started in the 1800s, and it's kind of a sneak-peek look into the life of a socialite.
I'm not a great cook, so I mostly just watch to see what the host, Claire Thomas, is doing. She's just so real and refreshing. She's someone you want to learn to cook from.
Sometimes, fashion bloggers have no expression, but Pandora Sykes is so full of personality – she shows real life. She also does a lot with vintage clothing and shows that it's not about how much you spend, but what you choose to wear.
She has such a strong purpose behind her brand and she nails it every time.
I have a few of these and they're the perfect makeup bags. It's fashionable and versatile because it folds over. So, if I'm on a set, I can bring everything I need, but, if I'm getting on a plane, I can fold it over and just bring my essentials.
I'm obsessed with the Golden Pyramid Stud Plates from this California designer. I've never seen anything like it. It's like having a little bit of attitude and luxury on your table.
Beach Beauty, 1909 17 Ave. S.W., 403-999-2170, beachbeauty.ca, @beachbeautyyyc