Best Holiday Party Advice from Calgary Experts
We ask Calgary's entertaining experts how to plan the perfect holiday party
By Kait Kucy
As the holiday party season rapidly approaches, the pressure is on to bring out your inner Stewart or Berkus to create the ultimate soiree for you and your guests. Keep it simple with these tips and tricks from a few of Calgary's top experts in entertaining, shopping and celebrating.
The Food
The first thing everyone thinks of at a holiday party is the food, and who better to talk to than cookbook writer and food expert Julie Van Rosendaal? She advises to keep your menu simple and familiar; offer things that won't go soggy or need to be kept hot or cold. You'll also want to avoid trying to make elaborate recipes you've never tested out before.
Her pick for a winning table of food? "A big cheese and charcuterie board is easy to replenish over the course of the night," says Van Rosendaal. "Pile on cured meat and cheese and fill in the gaps with crackers, bread sticks, dried fruit, nuts, little pots of chutney, olives and more – you'll be on trend with no cooking required."
The Music
Pick up the Crosley portable record player (starting at $100) from Lukes Drug Mart for the party's soundtrack. Shaun Cowan, Music Buyer for Luke's Drug Mart and Luke's General Store in Vancouver, has plenty of suggestions of what to spin on your night of fun: "You should play the recently reissued 20 All Time Greatest Hits by James Brown [$35]. When 'Papa's Got a Brand New Bag' comes through the speakers, everyone, everywhere, thinks they can dance," says Cowan. "For those looking to bring a bit more of a Christmas atmosphere to their party, you should pick up the classic Phil Spector-produced compilation A Christmas Gift For You [$30] featuring '60s girl groups like the Ronettes and the Crystals. When your party winds down your guests will still be singing, 'It's a marshmallow world in the winter…'"
Lukes Drug Mart, 112 4 St. N.E., 403-266-4142, lukesdrugmart.com
The Boughs & Holly
Decking the halls may be daunting to say the least, but Rebecca Bruhjell, of Rebecca Dawn Flower Design, has some sage advice for sprucing up the home with a bit of greenery. "One of the simplest ways to transform a room for the holidays is to use potted plants. Amaryllis and paperwhites add a burst of colour and will last for the majority of the season. A collection of holly branches or even birch branches can add personality to any simple vase. Expand the idea to include clippings from any greenery and you'll be surprised by how many combinations you can create with very little effort," says Bruhjell.
Rebecca Dawn Flower Design, rebeccadawnflowerdesign.com
The Perfect Invitation
Whether you go with a handmade letterpress card or a quick and easy E-vite, the perfect invitation contains the key to the perfect party. Including important details like themes, dress codes and whether it is BYOB or not, can make your guests' RSVP status go from "maybe" to "definitely yes!" Don't forget to include to pertinent details like time, place and date. Essentially, keeping it simple and organized is the best way to wrangle together your guest list.
The Decor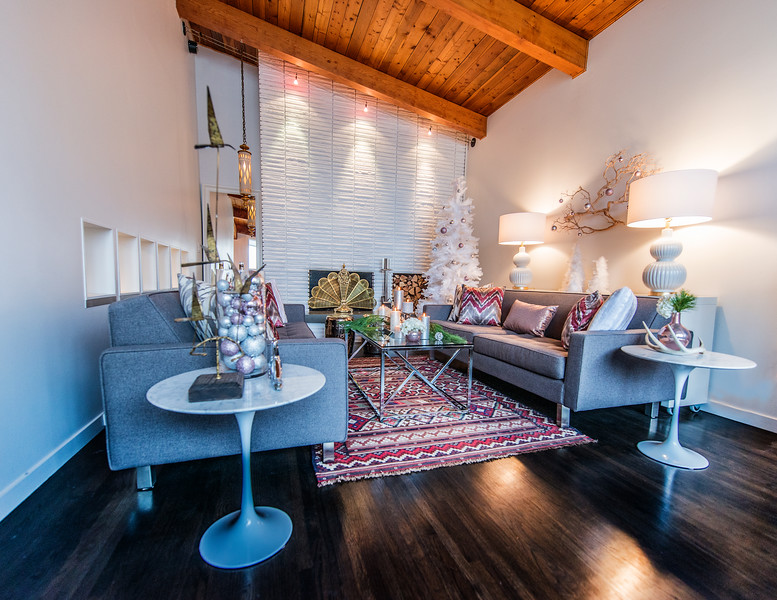 photo by bookstrucker Courtesy of Alykhan Velji designs
Trying to figure out this year's holiday decor pre-party? Luckily, interior designer and entertaining expert, Alykhan Velji, has got us covered. "For this year we are seeing a lot of blush pinks mixed with white and paired with golds and coppers. The palette is soft and sophisticated. Another big trend has got to be feather trees. It is a fun and whimsical look. You can't beat the price on the one available at Bouclair Home," says Velji.
Diamante collection 7-foot feather tree, $200, from Bouclair Home, Deerfoot Meadows, 403-776-3395, bouclair.com
The Guest List
Whittling down your guest list can be difficult when you don't want to exclude anyone important. You need to decide on what kind of party you want to host; do you want to invite your colleagues from work or keep it to close personal friends and family? Whether you choose to open up the invitation to everyone on Facebook or send a gold-sealed invitation to a select few, you'll need to use this list to plan your party to a T. Everything from the food and drinks to the seating will be needed to be taken into account for your festive soiree.
The Hooch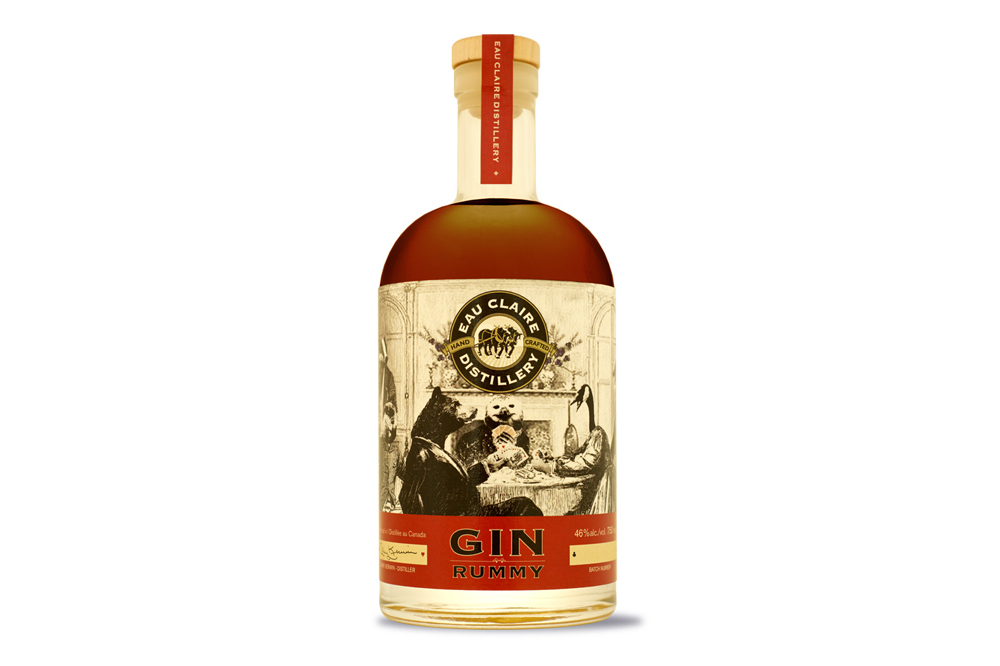 As the snow falls, serve up something spicy for your guests. Alberta's first craft distillery, Eau Claire Distillery, has perfected the holiday drink with a classic taste of gin and rum, with winter spices. Gin Rummy ($52) named after the card game, has a familiar flavour reminiscent of spice Christmas cake.
Available at Calgary Co-op Liquor Stores, various Calgary locations, coopwinespiritsbeer.com
Breaking the Ice
Have a room full of people you love but they are all strangers to each other? Blogger Mike Morrison of Mike's Bloggity Blog and all around friendly guy, likes to "introduce people to each other and give them something in common that they can talk about. For instance, if I know that two of my friends both love musicals, I'll be sure to introduce them. It just makes it easier for them to jumpstart a conversation," he says.
The Snapshots
Is the party photo booth overdone? Run out of props and silly faces to make as you flaunt and contort in front of the camera? Perhaps it is finally time to pack away that backdrop and enlist a photographer to capture some candid shots of your beautiful evening with friends.
The Help
Can't picture yourself pulling out all the stops for your bash? No judgment here. If fact, hiring out part of your evening means you can do what you do best – being the charming host that you are. Here are recommendations for some great local caterers to get you started:
Our Daily Brett, ourdailybrett.com
Nicole Gourmet, nicolegourmet.com
Red Tree Catering, redtreecatering.com
This story was part of Avenue's free weekly Style Newsletter. Sign up now and get home decor and fashion information and advice in your inbox every week.