Walking into Heather Saitz's home that she shares with her fianc Nick Stillwell you'll find a carefully curated space with gorgeous belongings and hand-picked furniture pieces. A definite mid-century bent, Saitz has an eye for design and it is apparent throughout her 900-square-foot heritage-building apartment in the Beltline. Working as a freelance photographer and graphic designer, Saitz works out of her home so she created a space that is both inspiring and practical.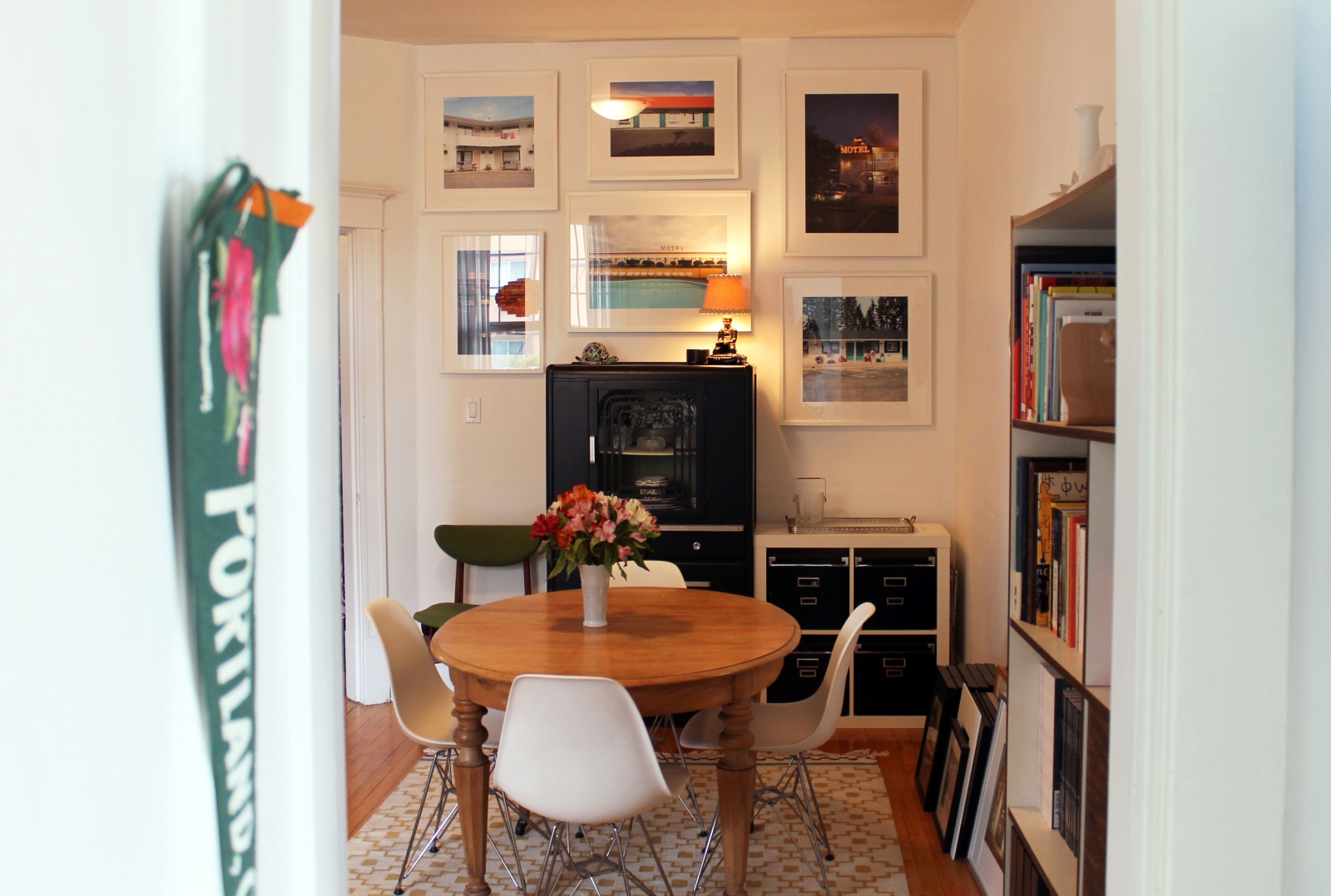 Photo by Kait Kucy
Heather Saitz's Beltline apartment blends mid-century modern furniture with older pieces like this antique dining table.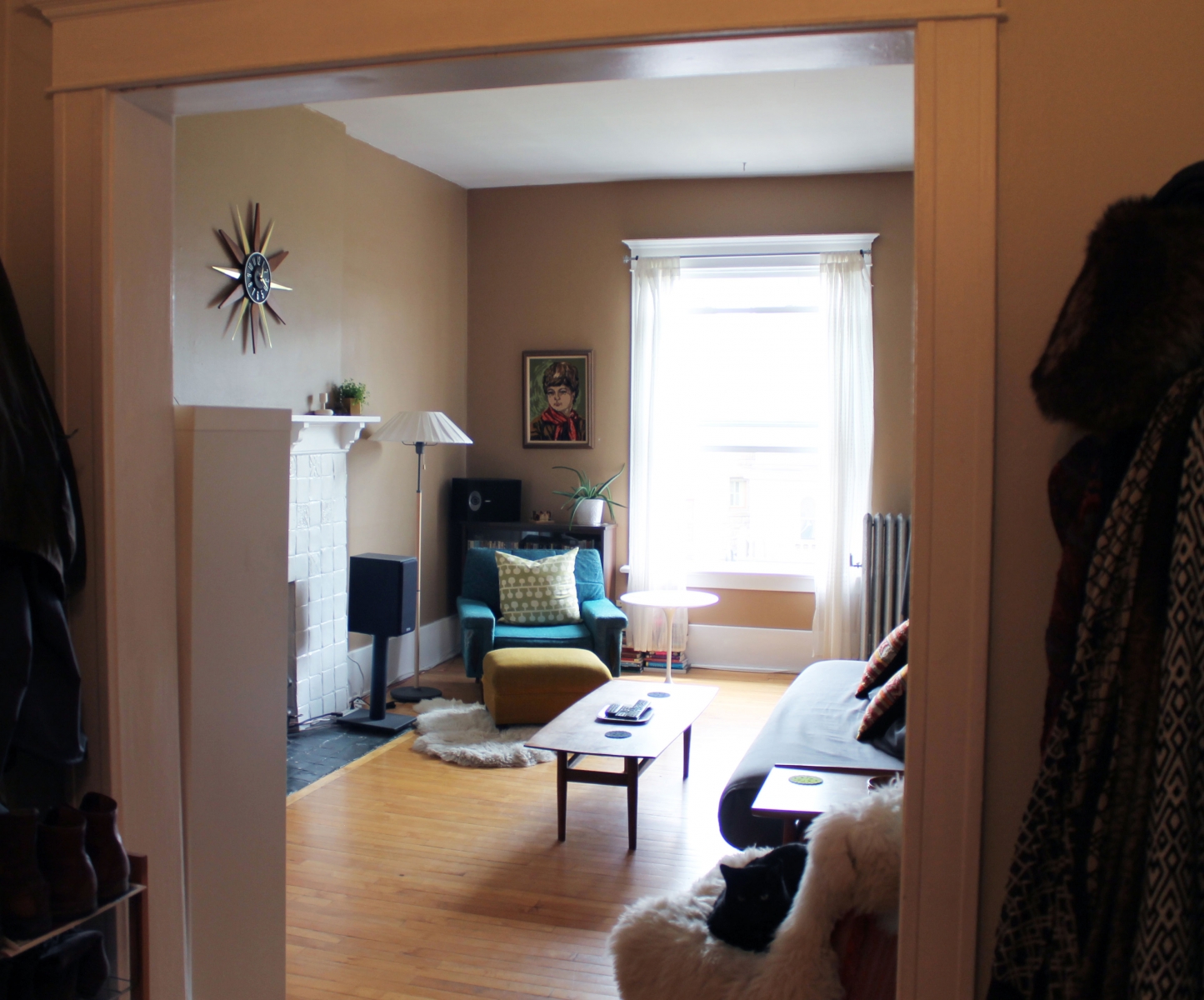 Photo by Kait Kucy
Heather Saitz's Beltline apartment is the perfect architectural backdrop for her eclectic collection of furniture and art.
What's your design philosophy?
I love design that is colourful and unique. I prefer a vintage aesthetic over modern. When choosing pieces for my home, I especially look for two things: design durability (i.e. will I like this in 5 years?) and quality.
What is your favourite room in your home?
I love the large front foyer and the way it opens to the living room – it always makes for a warm welcome. I'm also very fond of my home office. The light is soft and beautiful and it overlooks the park.
What is your most treasured item and where is it from?
A large, framed black-and-white photograph that hangs in the front foyer. It was taken by my dad when he worked as a photojournalist in Toronto in the '70s. It shows dozens of people trying to set the world record for how many people could fit in and on a Volkswagen Beetle.
What's your favourite decor find?
The iron pot hanger rack above the stove was here when we moved in, but I've grown to absolutely love it not only for the way it looks, but also for its convenience.
Where do you find inspiration for decor?
I reference the blogs Design Sponge and Apartment Therapy a lot. Travelling often influences my design tastes too – I always feel so inspired when I get home after a great trip.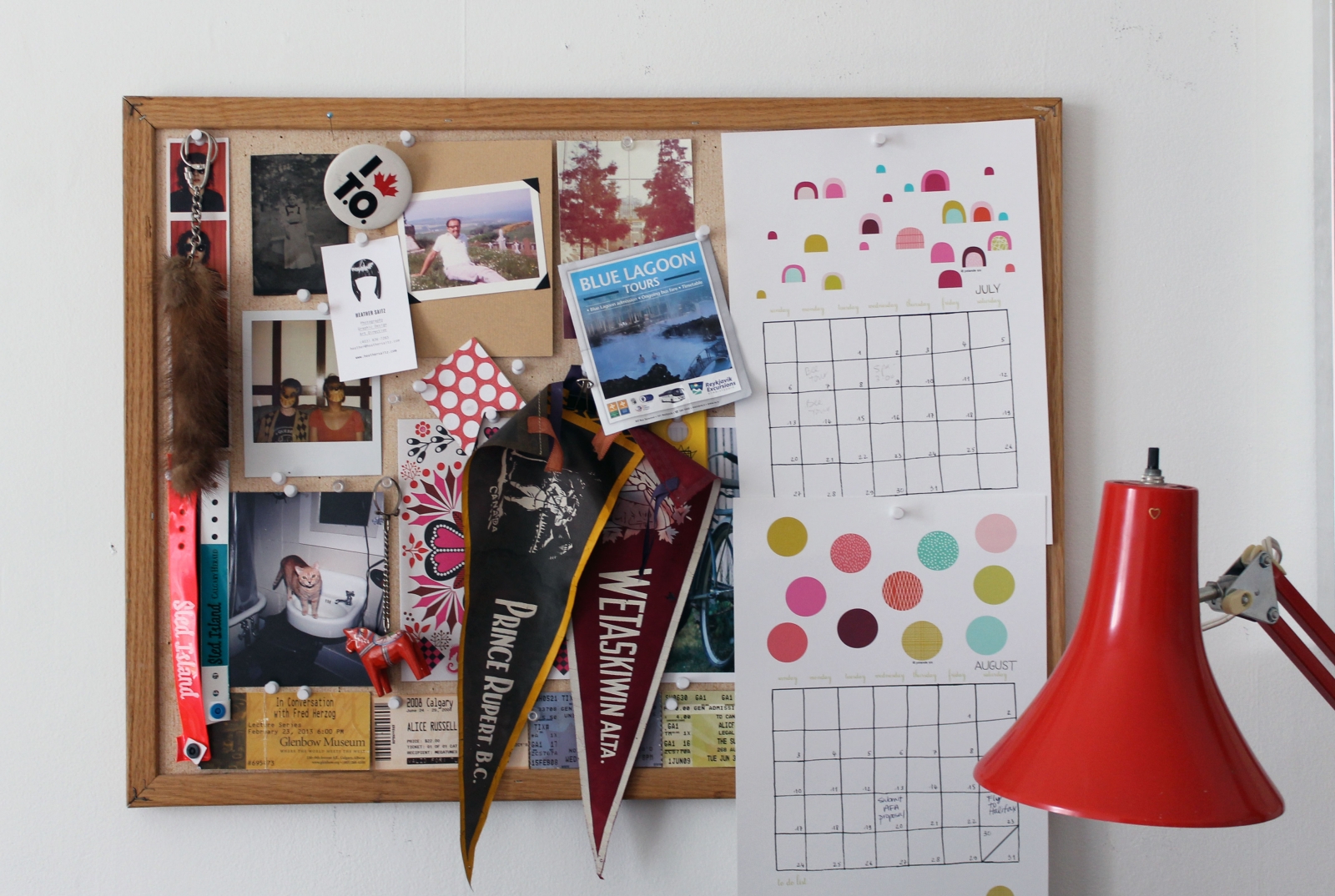 photo by kait kucy
What is your favourite thing about living in your home?
One of the coolest things about this apartment is that Premier Peter Lougheed himself lived here when he was a kid! I think it's so interesting to live in a place with such vibrant history. Plus, it's a great conversation starter.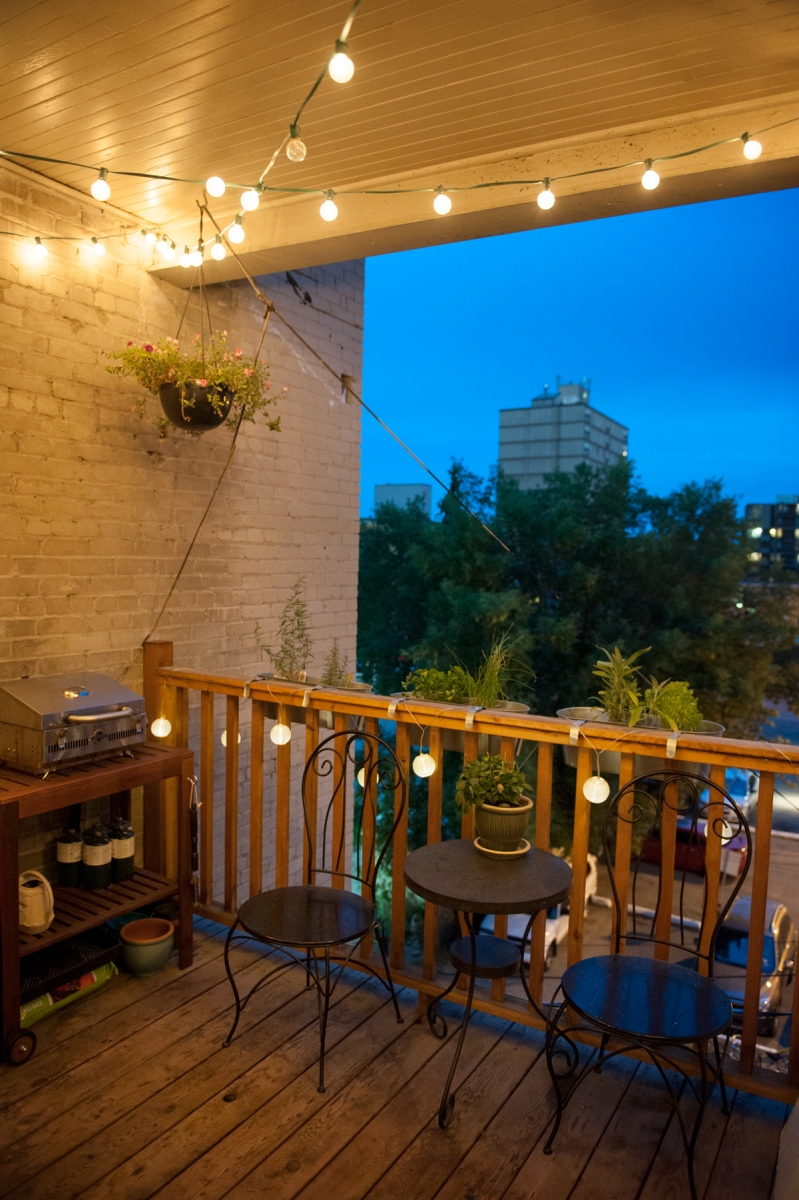 photo by heather saitz
Where do you like to shop for home decor locally?
I like to scour Kijiji, thrift stores, garage sales and antique malls for amazing and unique finds. Most of our staple pieces are from Kit, Mid Century Dweller and Bex Vintage. IKEA comes in handy for everything else.
Did you encounter a decor challenge?
My biggest decor challenge right now is my cat – she won't stop scratching the furniture! The next major purchase will be a new couch, which absolutely has to be leather so she won't tear it to shreds.
What's your favourite view from your home?
Definitely the cityscape set against the park and the historic Lougheed House. It feels distinctly urban, but with tons of character. It's also nice to watch the gardens bloom over the summer.
What do you want your next home to be?
My fianc and I talk about this often but the answer changes daily. One day, it's an older Calgary bungalow with a backyard and a fire pit. Other times, it's a tiny, whitewashed apartment in a European city, or a farmhouse on the East Coast. The possibilities are endless – I can't wait to see what the future brings!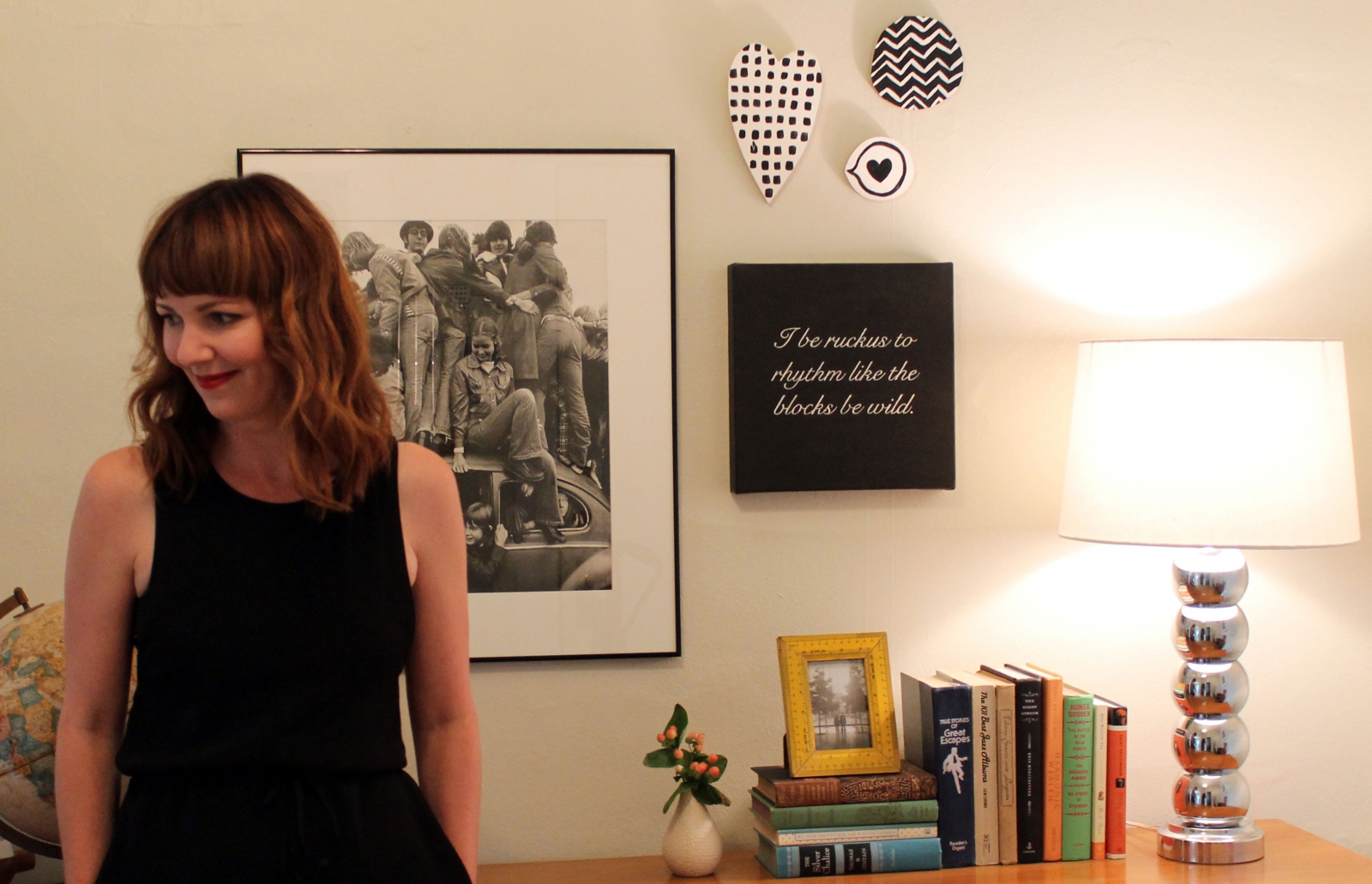 photo by Kait Kucy
Heather Saitz stands next to a black-and-white photograph taken by her father.