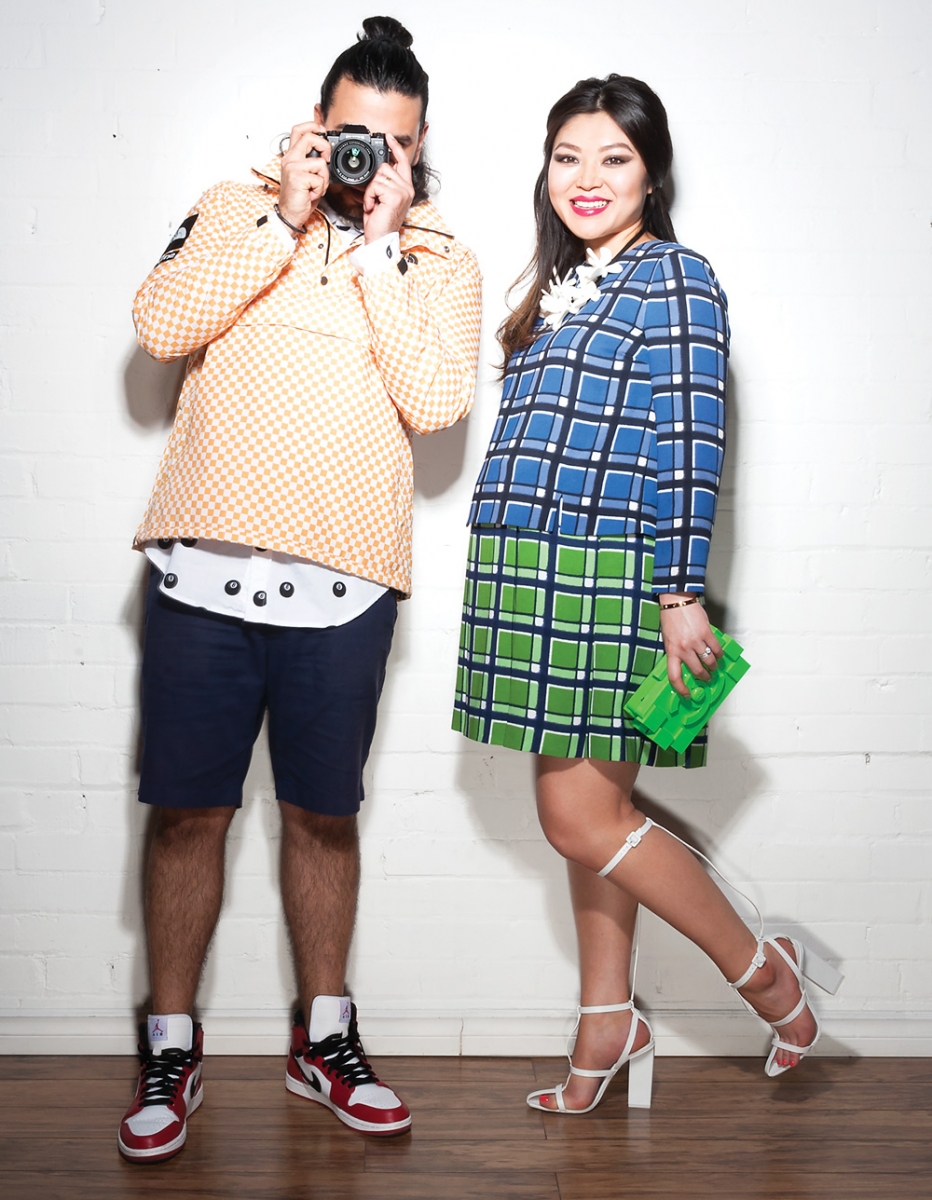 Asim Haque and Savannah Qiu might seem like fire and water – her look is sophisticated, yet effortless; his is laid-back and casual. You might think they'd clash, and you wouldn't be the first.
"I absolutely hated him when I first met him," says Qiu, laughing. Qiu, a former fashion editor with Beijing's Elegance Magazine and Haque, a street-style photographer who is vice-president of business development at Indus Canada Petroleum, met while attending fashion school in 2008.
Now married and with a baby on the way, their styles may be different, but from their matching gold Cartier wedding rings to their collection of shoes, they share a love of fashion.
"We love shoes – lots of heels and sneakers. We have a dedicated closet in our house just for shoes," says Haque.
Qiu likes pairing masculine jackets with more feminine, vintage pieces she often finds on eBay. She has a penchant for luxury, and has an ever-growing collection of Chanel, Valentino and Givenchy.
Haque, on the other hand, prefers a toned-down look. He opts for high-quality basics from Norse Projects, and occasionally spiffs things up with special-collaboration garments or limited-edition sneakers.
"I want to take photos of people without them noticing me. I want to be invisible and that's how I dress now," he says.
Try as he might to blend in, it's easy to spot this standout pair.
---
5 style favourites
1. Tom Ford cologne. -Haque
2. Button-down silk shirts from Joe Fresh. -Qiu
3. Pomellato rings. -Qiu
4. G Sharp watches. We both collected G-sharps when we were young. It was one of the first things we saw we had in common. -Haque
5. Nike Air Jordan sneaker. -Haque
---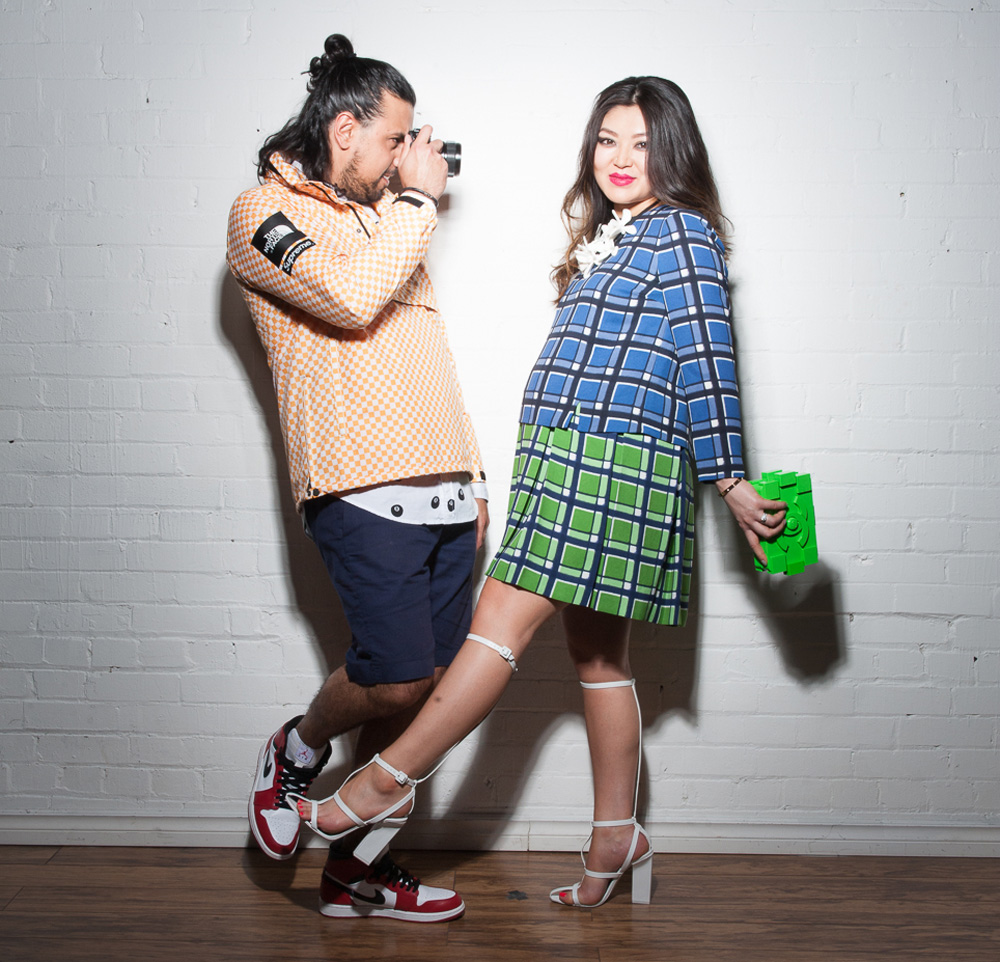 (On Asim) Supreme x North Face jacket; Supreme shirt; shorts from H&M; Nike Air Jordan 1 Original shoes.
(On Savannah) Marc by Marc Jacobs dress; Alexander Wang shoes; Marni for H&M necklace from H&M; purse from Chanel.