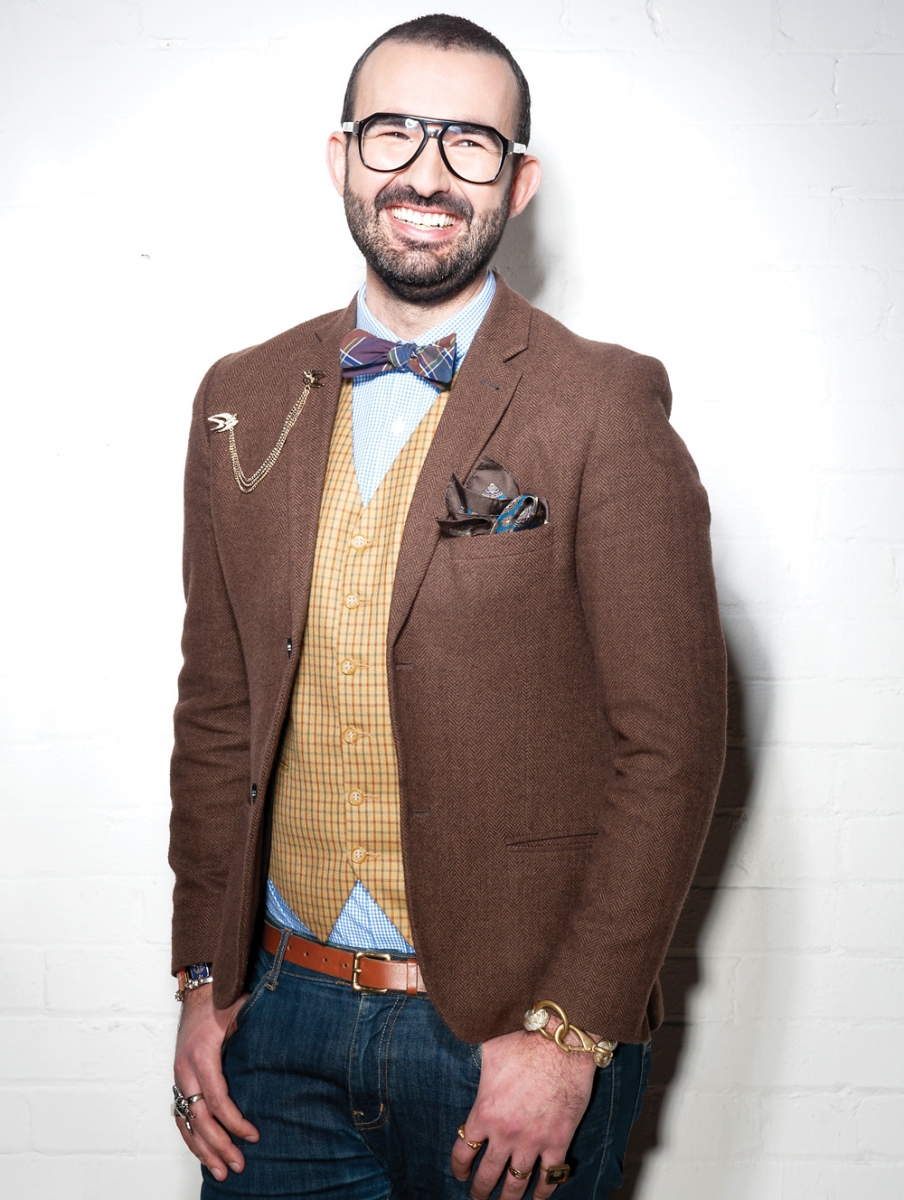 If engineers are known for their style, it's usually not for the right reasons, but Kasra Payandehjoo, chief antenna engineer at Emscan, isn't one for pocket protectors and hiked-up pants. Instead, you'll find him wearing outfits that reflect his diverse, individual style, a distinctive look that is informed by his cosmopolitan past – he first moved from his native Iran to Montreal in 2004 and then to Calgary in 2012.
"I'm very opinionated, and I think it's an essential part of being opinionated that your style becomes eclectic, whether it's food, interior design or your lifestyle," he says. "You become eclectic because you're no longer a follower of a certain trend."
When it comes to the basics, he's more conservative, choosing neutral tones and classic pieces from Zara, Topman and Club Monaco. He then adds sophistication by layering flashier cardigans, sweaters, blazers and coats – sometimes all at once.
He further personalizes his style by accessorizing "like crazy" with multiple necklaces, skull rings, bow ties, tie bars and anything he can pin on his blazers.
"I do weird things," he says. "That's what I like and that's what people notice."
---
5 style favourites
1. Two-tone blazer from Topman.
2. Double sided wool-and-gold bowtie from Pierrepont Hicks.
3. Plaid black-and-red blazer from Imperial.
4. Classic skull bangle from Alexander McQueen. It goes great with my skull rings.
5. Rabbit fur leather jacket from Rudsack.
---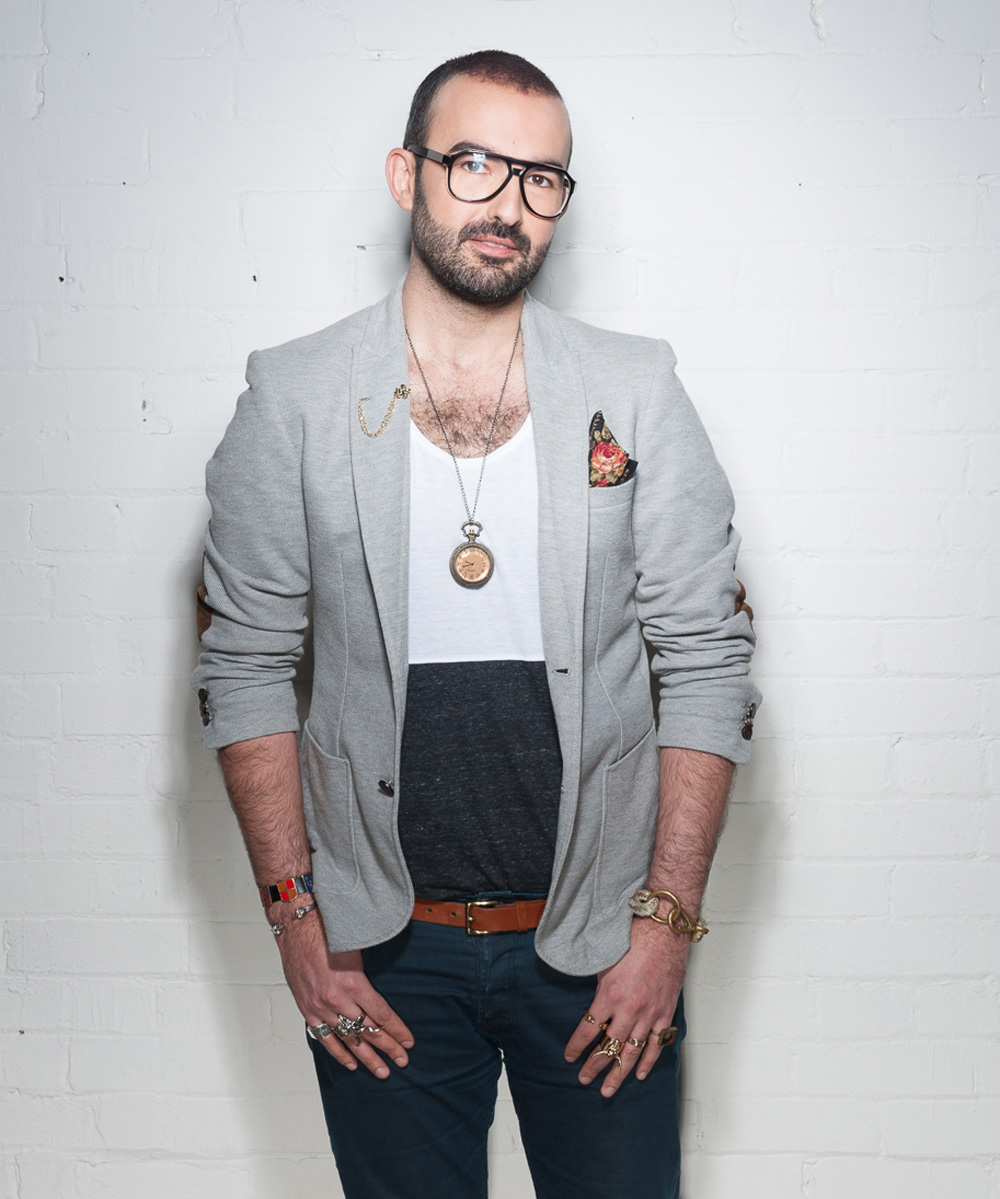 Jacket from Zara; tank top from Urban Outfitters; jeans from Topman; belt from ASOS; jewellery, including Christofle pinky ring and Alexander McQueen bracelet, from various retailers; DSquared2 glasses.