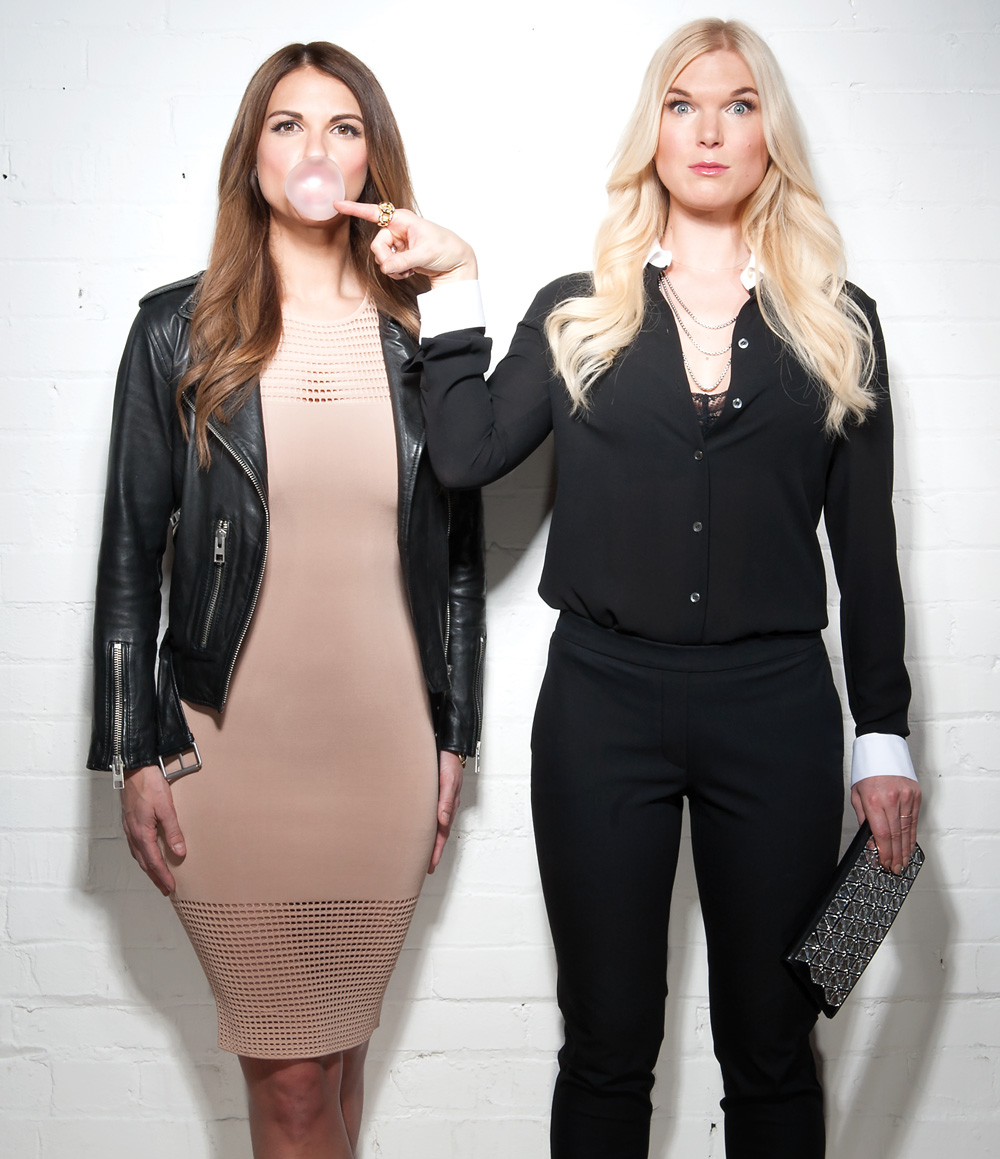 When Sheenah and Lana Rogers were growing up, they didn't fight over clothes. But, when they lived together on and off as adults, things changed.
"That's when the closet sharing started, and that's when locks went on doors," says Sheenah.
Today, the Rogers sisters are happy to share their clothing, and they should be. A pick from Sheenah's closet will warrant a perfectly tailored top from Prada, solid classics from Helmut Lang and shoes from Louboutin, all contributing to her feminine, polished look.
In Lana's closet, you'll find fun fashions like tops from Joe Fresh and Club Monaco that she easily combines with the latest piece from Alexander Wang, adding to her rugged-chic collection of clothing and accessories. Even though their styles are different, the sisters find common ground obsessing over brands like Saint Laurent and Manolo Blahnik. Their love of fashion is no better witnessed than in their workplace.
Together, the two PR mavens run Anstice Communications, and say they're fortunate to be in an industry where they have the freedom to be themselves.
"We can be more experimental, we can be more individual," says Sheenah. "We can colour outside the lines."
---
Sheenah Rogers' 5 style favourites
1. Rag & Bone black blazer.
2. Diamond stud earrings from Brinkhaus.
3. Men's V-neck T-shirt form American Apparel.
4. Saint Laurent black "Mary Jane" stilettos.
5. Large Givenchy tote that I use every day as a purse/work bag/travel bag.
Lana Rogers' 5 style favourites
1. Black leather motorcycle jacket from AllSaints.
2. Oliver Peoples "O'Malley" sunglasses in black.
3. Collared shirts in white from Joe Fresh.
4. Prada "Tessuto Bauletto" convertible bag in black leather.
5. Any kind of hat. My go-to is Anthropologie's "Rancher Hat" in black.
---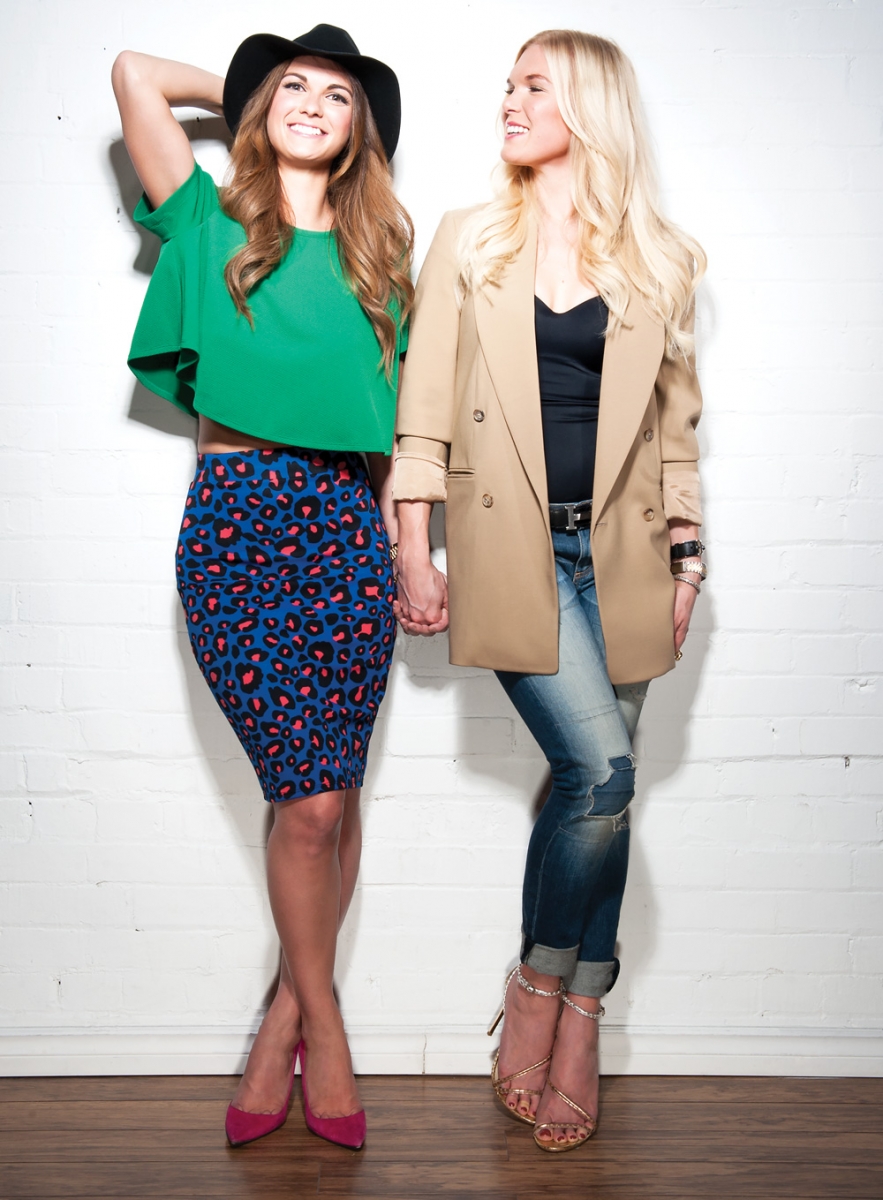 (On Lana, left) Torn by Ronny Kobo top; skirt from Forever 21; hat from Topshop; Manolo Blahnick shoes from Holt Renfrew.
(On Sheenah, right) Michael Kors jacket; Wolford bodysuit; Rag & Bone jeans, Brian Atwood shoes and John Hardy bracelet, all from Holt Renfrew; Herms belt; Rolex watch; Saint Laurent bracelet was a gift.