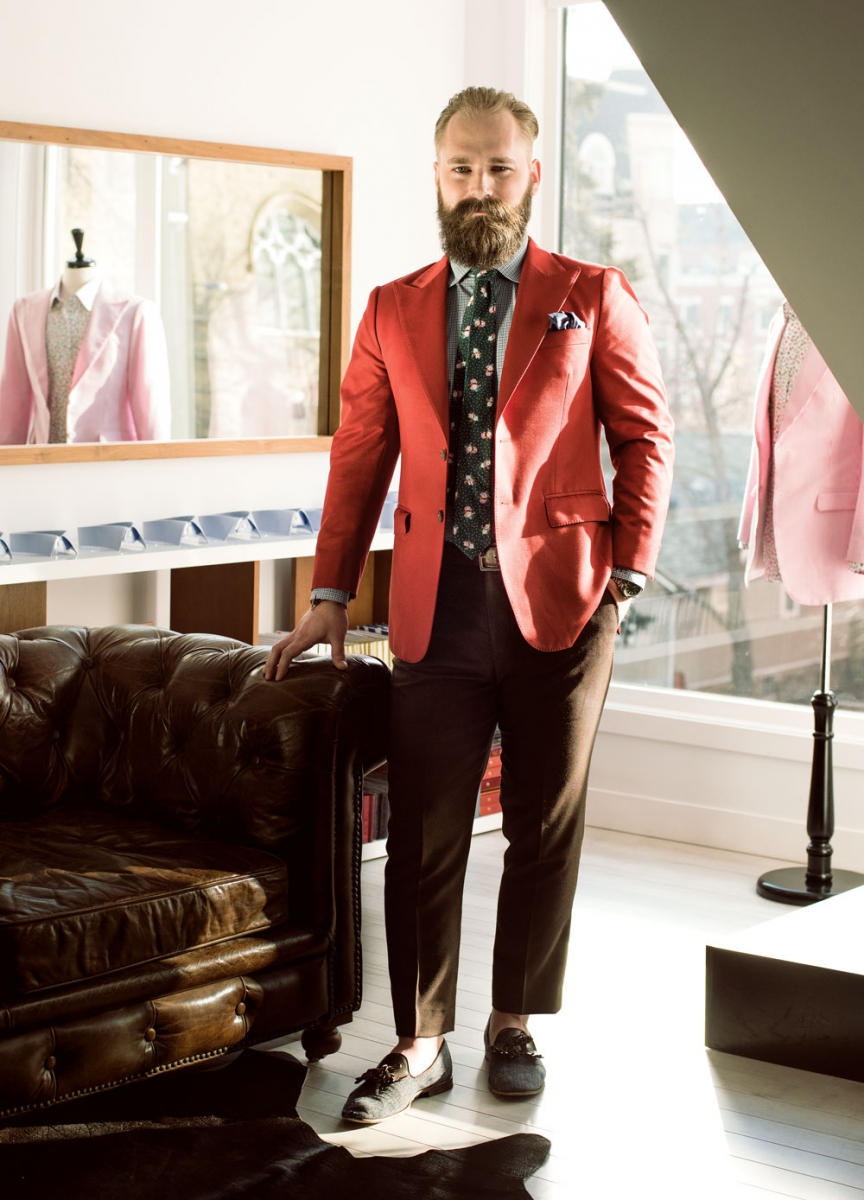 Elliott Thorpe changed his thoughts about clothing forever after he met his first travelling tailor. That experience of having a suit made just for him, tailored to fit him the way it should, inspired Thorpe to give his friends and peers that same experience.
Thorpe, now the owner of Gentlemen Proper, a custom suit-maker based in Calgary, prides himself on being able to give style-conscious men that same personalized, bespoke treatment. "It's about the exclusivity of experience, culture and community," he says.
Garments made under the Gentlemen Proper brand reflect the same values Thorpe expects all of the clothing he wears himself to have: craftsmanship, high-quality cloth and old-world construction. "With the exception of socks and shoes, it's very rare that I'm wearing something that I haven't made," he says.
He describes his style as classic, seasonal and very moody, often an experiment with colours and cuts. It is not uncommon to find Thorpe in a boldly coloured or patterned suit.
"The Italians have a word: sprezzatura," says Thorpe, who interprets it as "a casual elegance – they put thought into what they're wearing and it all works, but it's still very comfortable, casual and there's this lightness to it."
---
Lightning round with Elliott Thorpe
---