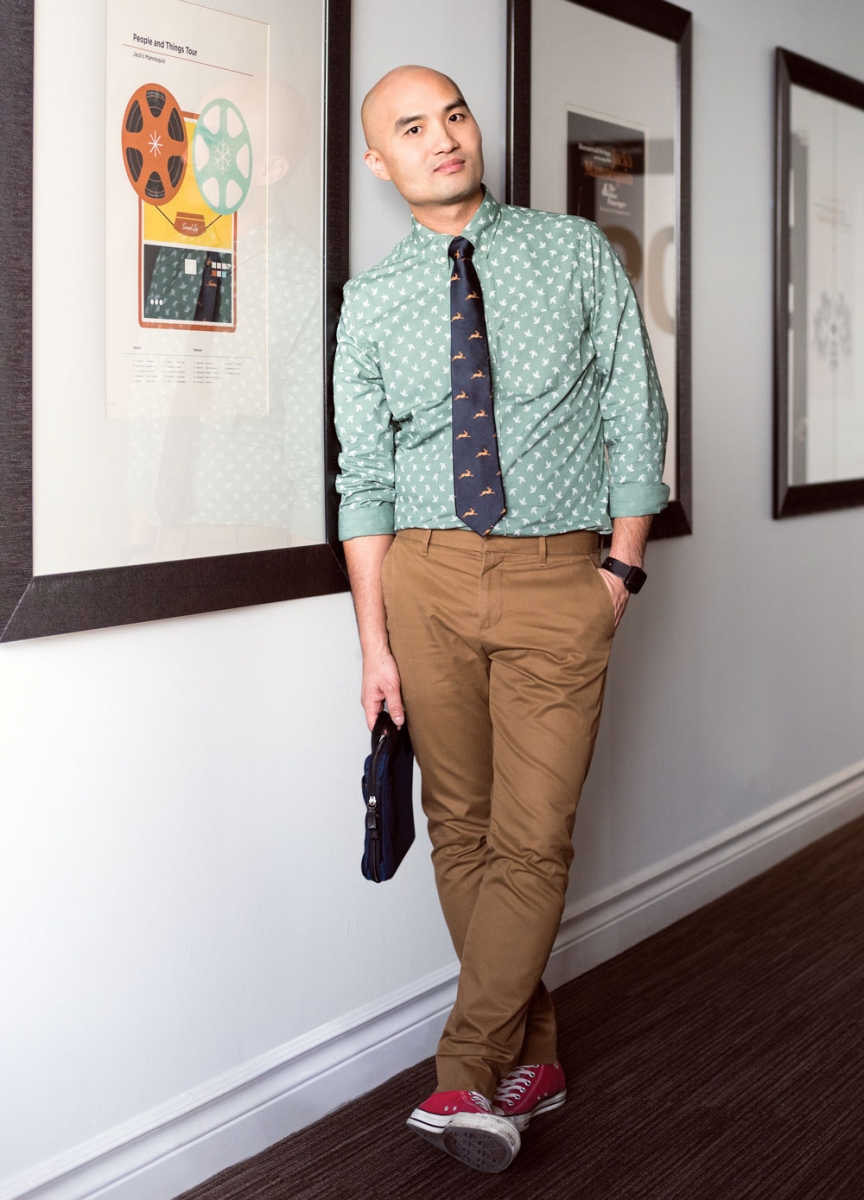 As vice-president of creative services at Everbrave Branding Group, Wilson Wong sets the creative vision for the company, and he looks the part.
Wong complements his wardrobe – a mix of Topman, Zara, Frank and Oak, Converse shoes and even Winners finds – with accessories, including shoes, bow ties and hats. And he dresses with the intention to put others at ease.
"Colour is so important, especially when it comes to design," Wong says. "When I'm presenting to a client, I'll try to wear colours that will speak to them and make them comfortable."
Originally from Hong Kong, Wong finds style inspiration from all over the world, including the UK and, particularly, Japan. "I love the Japanese culture and its style," he says "It's all about perfection, clean and simple."
Wong's passion project is calgarymovies.com, a local movie and entertainment website. He runs sponsorship and marketing for the site and appears regularly on red carpets for local film festivals, a little more dressed up than usual. "I'll wear a suit, with a pop of colour," he says.
As the father of two little girls, Wong's creative vision also extends to his family. "I'll wait to see what my daughters and wife wear and then get dressed," he says. "I can't wear a track suit if they're in dresses."
---
---