The general manager of the new Calgary Film Centre isn't afraid of change. In fact, Erin O'Connor embraces it. It's a mindset that has served her well over the course of her successful career in Calgary's arts scene.
Prior to her current position with the CFC, the city's first purpose-built film and TV production facility which opened this past May, O'Connor has worked on stage, as a dancer with Decidedly Jazz Danceworks, and off, as artistic director and founder of eko dance projects, executive director of One Yellow Rabbit, producer of the High Performance Rodeo and managing director of Contemporary Calgary.
O'Connor's style has evolved with her career. She's gone from what she describes as "artsy vintage" to "industrial chic." In her current role at CFC, she dresses to meet the demands of the job, from afternoon meetings with film producers to red-carpet soires.
The Calgary Film Centre has been a long time coming. Can you describe the space?
We have a 35,000-square-foot office building and three bays, approximately 5,000 square feet each, for set decoration, catering, makeup, construction and wardrobe. We also have three different sound stages, totalling another 50,000 square feet.
The sound stages have acoustic spray in the ceiling and liner in the walls so that sound is deadened and you can hardly hear an airplane going across overhead. You can change the air twice per hour, which means you can do [special effects] burns and explosions or what have you in there. The facility is set up so you can pull outrageous amounts of power.
Calgary has always had big projects filming here. Has the creation of the CFC legitimized the film and television industry in the city?
We've jumped up to the next level, absolutely. If you look at some of those past large projects, they came for the beautiful scenery that Alberta has to offer and then they'd go back and do their interiors in studios and post-production [facilities] elsewhere. The whole economic model behind this is to extend the film season.
You've experienced lots of transition in your professional life. Has your style evolved along with you?
Undoubtedly, I would say my style is continuously evolving. Dressing for the occasions of my career trajectory has been quite diverse.
How has your style evolved?
[I dressed] "artsy-vintage" when I was at Decidedly Jazz Danceworks, "creative-downtown" at One Yellow Rabbit, and "designer-contemporary" at Contemporary Calgary. I have quite a broad range of activity at CFC, so here I dress "industrial chic." I meet with all different kinds of people, from technicians to movie moguls. I'll have meetings downtown. I'll be on a panel discussion. I also attend lots of evening events.
What does your closet look like?
It's brimming. I have quite a diverse and eclectic closet. It needs to be culled for who I am now.
Is it hard for you to say goodbye to clothes?
I'm really not attached to [clothes]. I think it comes from wearing a lot of costumes from dancing – it's something you just put on your body. Certainly, my style is very important to me – it is a part of my role and a reflection and expression of who I am, but my style is mostly about comfort and appropriateness.
Why is comfort key?
I'm cold all the time so weather is a factor. Standing on concrete floors is a factor. The length of my day and who I'm meeting with are factors. I'll lie in bed in the morning and think, "Okay, what does my day look like?" and I'll literally be downstairs in 90 seconds.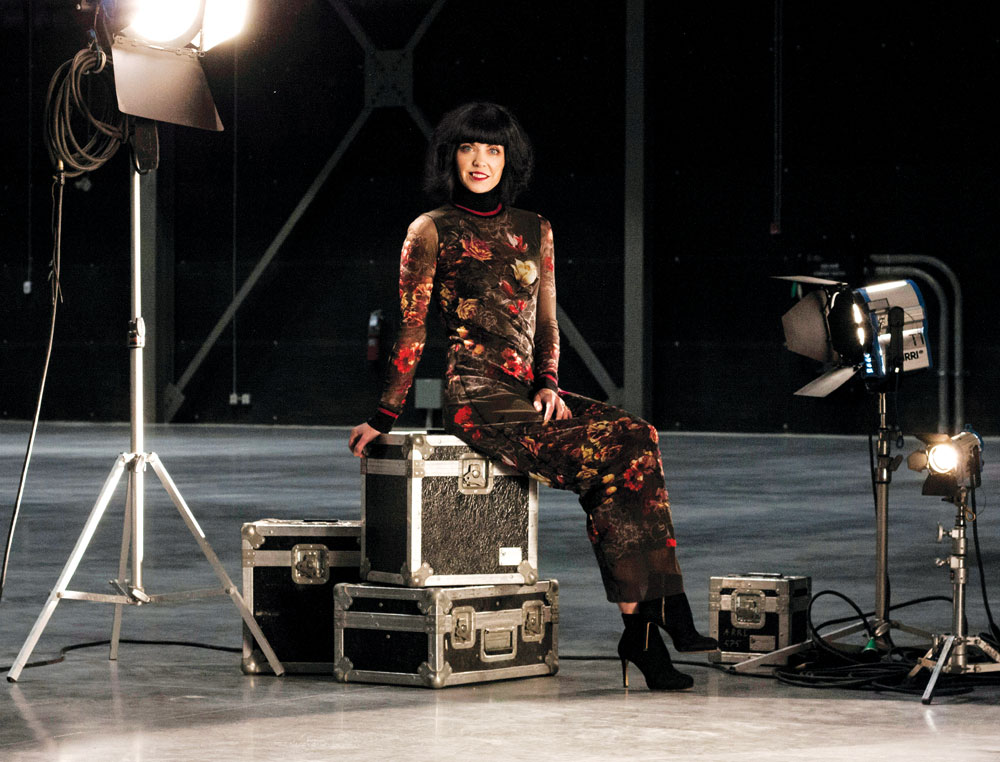 Jean Paul Gaultier dress, from Nordstrom; shoes from Michael Kors.
What about red-carpet looks? How do you choose what to wear?
I look at what's current, so I definitely have an awareness of trend. But I really look for quality – I'll invest in pieces that I know will last past trends.
Where does your sense of style come from?
I pull from a lot of different eras, but I feel like I have a sensibility from my mom, who was extremely fashionable. She had a Jackie O-Audrey Hepburn look. I love '60s-era looks. On days when I'm sentimental for her, I feel like I can make a shift that way to have her presence with me.
Do you have any of your mother's pieces?
I have her vintage jewellery.
With so much experience working in Calgary's arts scene, how would you describe the city's creative heart?
Vibrant, passionate and resilient.
How is it resilient?
One of the first words I thought of was "indestructible," because Calgary's arts scene is constantly driving forward, but I think resilient is a better word because it means it really does just go with the flow.
With your career spanning so many different aspects of the arts, do you still think of yourself as an artist?
I don't identify as an artist at this point in time, but I do identify as an arts administrator. I identify myself as creative, no question.
Is there an art to what you are  doing now?
No question. But I have respect for those who call themselves professional artists and I was one when I was working full time as a dancer and artistic director. It was a difficult shift for me because I felt like I was letting go of a huge part of my identity.
Have you made peace with that?
Yeah, it's all part of the evolution. The transition from being an artist was a shift in identifying marks, but not a shift in what is essentially me. I know who I am now and the skills I bring to everything I do continue to provide increased value and capacity to the arts in Calgary, especially to the Film Centre, right now.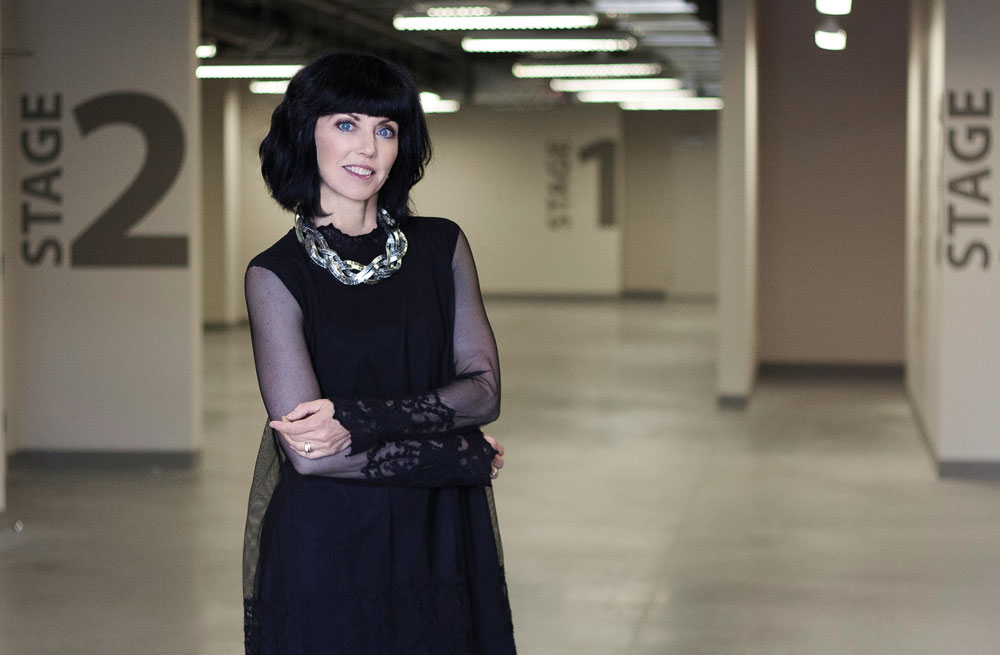 Volcom dress; necklace from Hudson's Bay.
Lightning round with Erin O'Connor
What do you do?
General manager, Calgary Film Centre.
What did you think you'd be when you were growing up?
Nurse.
What would you do if you didn't have to make a living at it?
Start something similar in Alberta to the Fogo Island Arts Residency.
What radio station is your car radio set to?
What would be playing if we were to turn on your iPod?
A danceable groove.
What book are you currently reading?
The Maytrees by Annie Dillard.
What is your favourite childhood book?
Last three brands you purchased?
Rag & Bone, 3.1 Phillip Lim, Theory.
Where in Calgary do you shop?
Favourite breakfast food?
Yogurt, fresh fruit and hemp hearts.
Pet peeve?
Common grammatical errors.
Midnight snack?
Popcorn with lots of butter and salt.
Favourite cocktail?
Gin and tonic, or a variation.
Favourite locally made edible treat?
Anything from the deli at Mercato.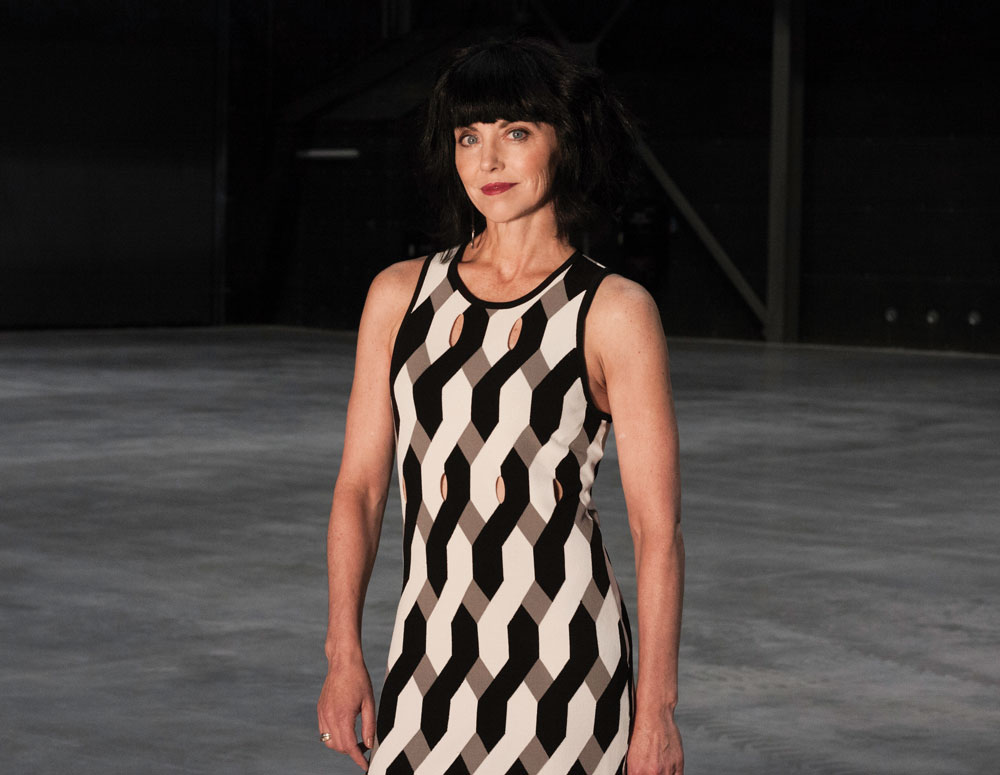 Rag & Bone dress, from Nordstrom; earrings were purchased in Florence, Italy.