Crafted is Calgary's First Mobile Artisan Boutique
This novel shopping experience rolls into the city for the first time on April 24.
By Karin Olafson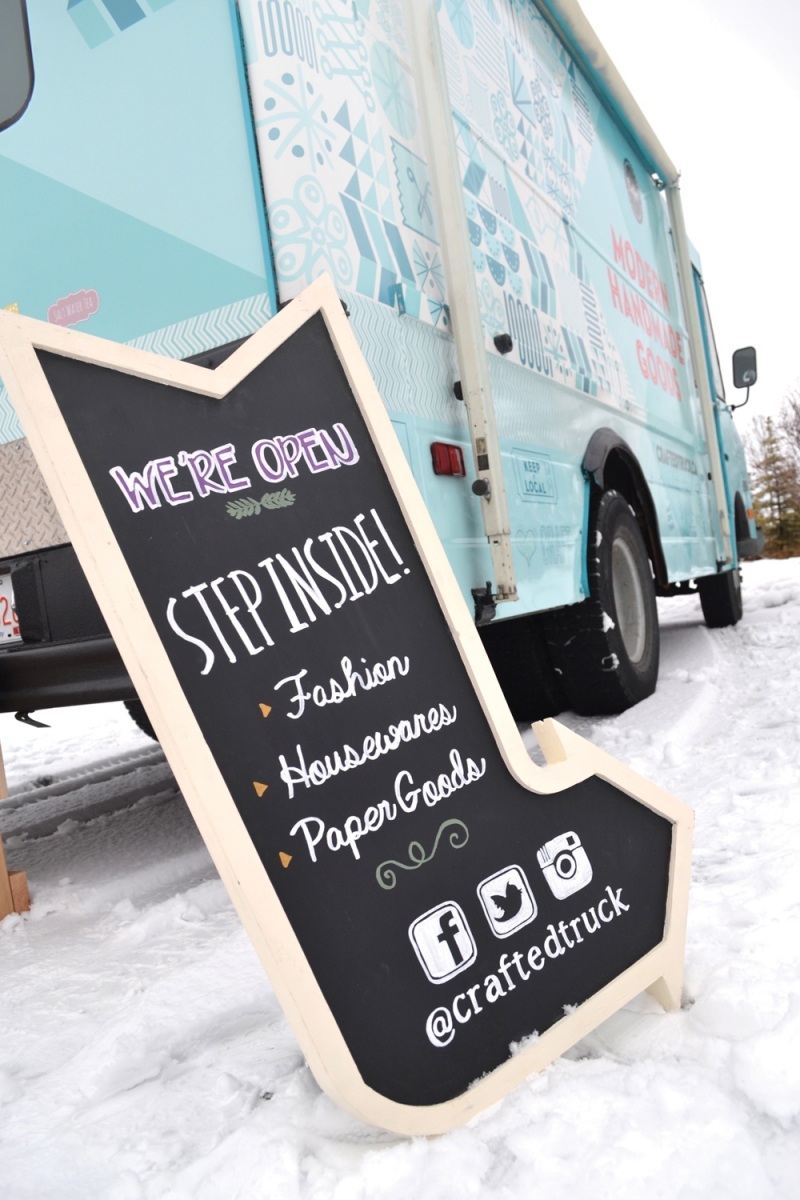 photograph by brett gillespie
At spring and summer festivals, it's a fairly common sight: a cluster of colourful food trucks dishing out their specialties to a long line of hungry festival-goers while local artisans sell their work to admiring shoppers.
Calgarians love food trucks. And Calgarians love craft booths. This April, Pam Morales combines the two with the launch of Calgary's first craft truck, Crafted.
Originally an engineer who crafted as a hobby, Morales saw a huge business opportunity in combining trucks, crafts and pop-up shopping.
"Pop-up shops and food trucks are a huge movement in Calgary right now, and I just wanted to get in on it," says Morales. Her inspiration for Crafted came from the fashion trucks in New York and Los Angeles, and, after making the decision to venture into the entrepreneurial world, Morales's search for the perfect truck began.
She looked online and found a 1981 21-foot-by-nine-foot truck in Squamish, British Columbia. Originally a rescue vehicle for a fire department in Oregon, it had been converted to a fashion truck selling children's clothes. It was the ideal size and cost and even came with an awning. "I don't know how I came across something so perfect," says Morales. "It's like it was meant to be."
By the summer of 2014, Morales started to reach out to local artisans about selling their work on her truck. The response was overwhelming and there is still a waitlist. Presently, more than 30 Canadian artisans' work will be available for sale in the truck, including jewellery from Tribes + Society, clothing by Mumble Tease, home decor from Glimpse Glass and photography by Jillian Logee.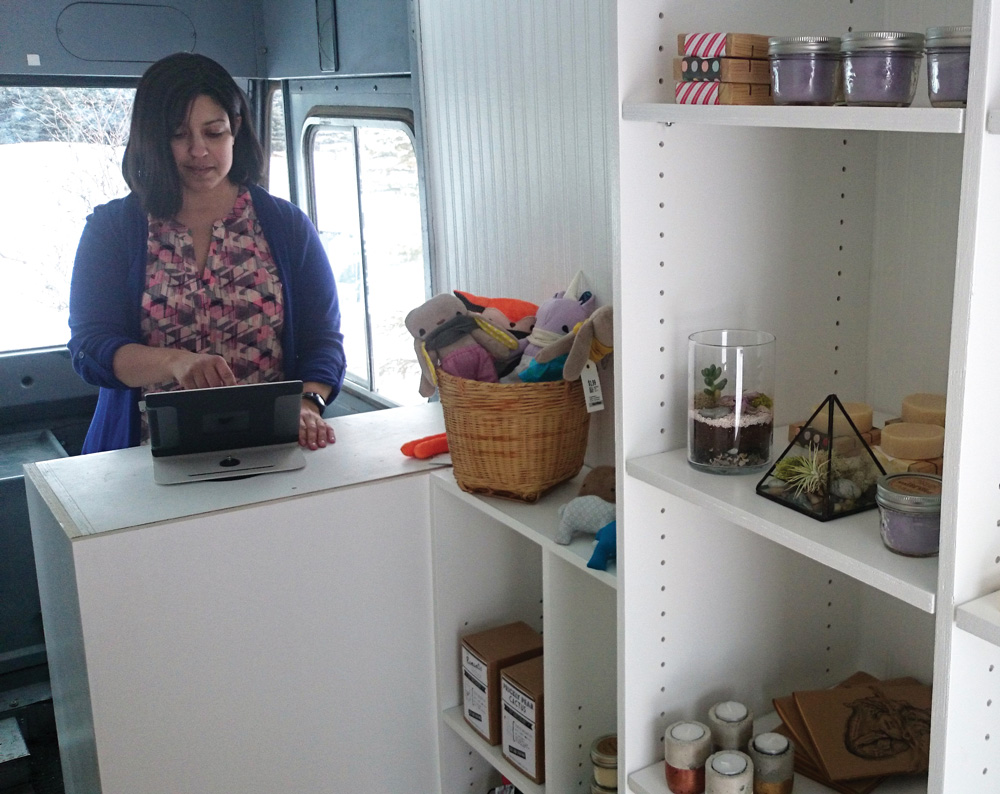 photograph by brett gillespie
Pam Morales in the Crafted truck.
With just 135 square feet of retail space on the truck, Crafted will offer a distinct and intimate shopping experience. Shoppers can step onboard and admire clothing displayed on racks and browse smaller products held safely in little cubbies. Depending on the weather, the truck's awning will provide an extra 10 feet of retail space for shopping alfresco. Morales says Crafted will have a fluid ambience, as the work on display and products available for sale will always differ.
"Crafted is not just a unique platform and a must-visit place to shop," says Morales. "It will also be a great resource for learning." In addition to shopping, the truck will be available for private parties, where hosts will be able to hand-select which artisans' work they'd like included for their event, and Morales will take the truck to the party venue at no charge.
In addition, a variety of craft workshops led by the artisans will take place at Loft 112 in the east village. The shop may be mobile, but it won't be hard to find. The truck will be on the road five days a week from April to October, and Morales will post its location on Crafted's website, Instagram, Twitter and Facebook pages. Crafted will also be appearing at Lilac Fest, and Morales hopes to be at the city's other major festivals, as well as smaller community events.
"I think the transient nature of Crafted will also be part of its appeal," says Morales. "It will create a buzz and a sense of excitement. It really gives the customers a sense that they've arrived somewhere unique and exclusive."
Crafted has its grand opening at Spring Food Truck Frenzy in East Village, April 24 and 25 from 11 a.m. to 7 p.m. Learn more about Crafted and upcoming events by visiting craftedtruck.ca, facebook.com/craftedtruck or @craftedtruck on Twitter and Instagram.