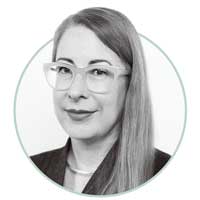 For the past three years, in our September issue, Avenue and contributing fashion editor Leah Van Loon have worked with selected Calgary designers to create custom pieces that allow their creative expression to bloom.
"Calgary designers often have to ignore what is fashion forward in order to serve their clientele, who often want something approachable or easy to understand," says Van Loon. "I wanted to give our local fashion designers an opportunity to shine and the chance to express themselves in a way that their local clients might not have seen from them."
Instead of fitting pieces by Calgary-based designers into a larger fashion shoot where they can get lost in the mix, Designed in Calgary focuses on the individual creations.
This year, we worked with four designers – Christina McFaddin, Irene Rasetti, Malika Rajani and Ellinor Stenroos. Each created something to be unveiled in this issue of Avenue that not only speaks to her aesthetic as a designer but also forges new territory creatively.
"Part of being a designer is having the ability to dream," says Van Loon. "I have a requirement that the designers do that, and in as big a way as they can. Editorial pieces or exhibition pieces are meant to showcase a designer's skills and allow them to create something without the constraints of making sales. It's so great to see the designers respond to this challenge and discover some new inspiration, while also inspiring us."
---
Malika Rajani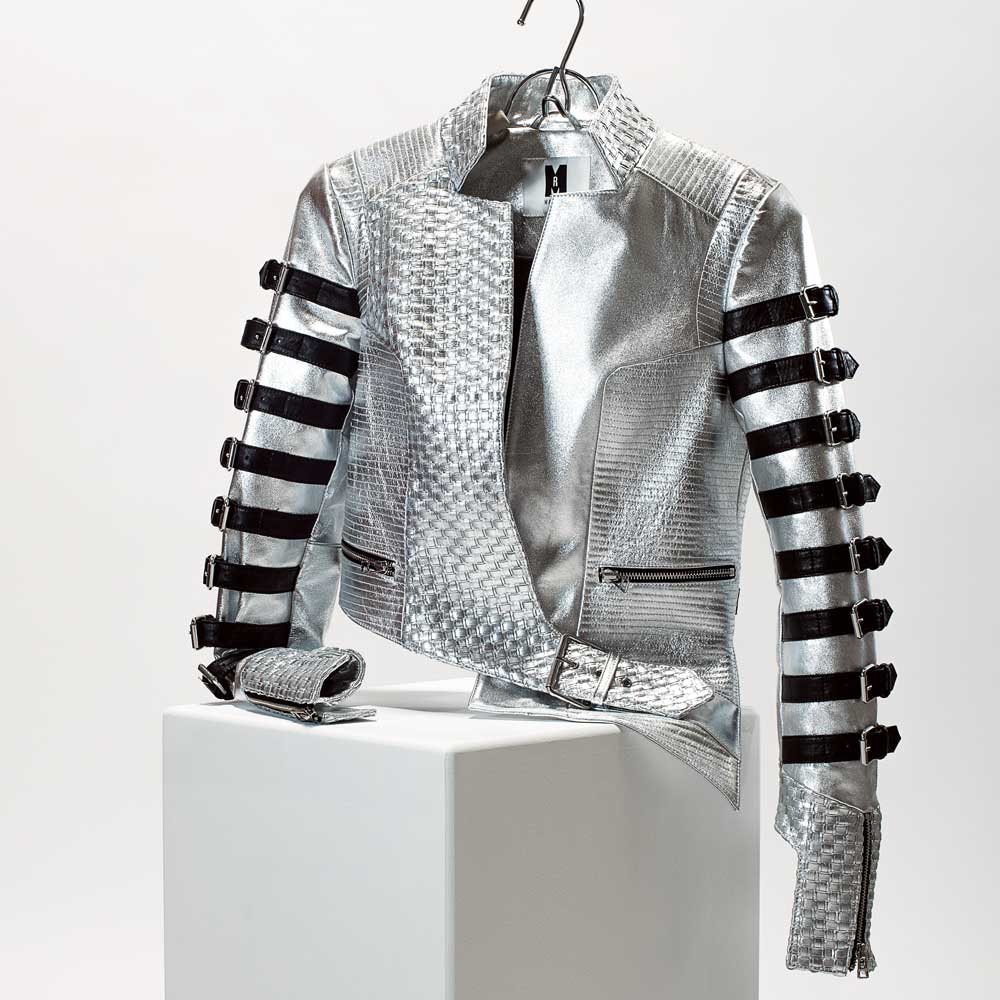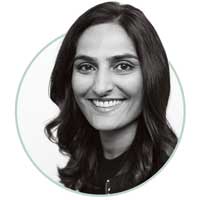 Malika Rajani left a career in business and MBA studies to attend the school of fashion at Parsons in New York City. After working at two New York-based fashion companies, she returned to Calgary and opened Passion, a womenswear boutique on 17th Avenue S.W., which she operated for four years.
While working at the boutique, Rajani would look at clothing by other designers and think, "I can do better." So she did. She launched her own line in 2013 – a collection of silk dresses. But it wasn't until Rajani was on the hunt for the perfect leather jacket that she found her true calling.
"I couldn't find a leather jacket that I really liked – either the price point wasn't right or the jacket wasn't good enough. So I just designed one for myself," she says. "And everybody started asking me where it was from."
Rajani began designing leather jackets, skirts and pants with impeccable structure and tailoring inspired by her love of architecture and by whatever type of leather she was working with. Her current line incorporates basket-weave leather made by an artisan group of senior citizens in China who use time-honoured traditional practices to make the material.
Here, Rajani continues to use architecture and materials as a source of inspiration, but also charts new territory as a designer.
"I wanted to keep it really modern and edgy and very three dimensional," she says. "I can just go into my creativity here. I don't have to actually think about all the aspects of doing business."
---
Elinor Stenroos, EVStenroos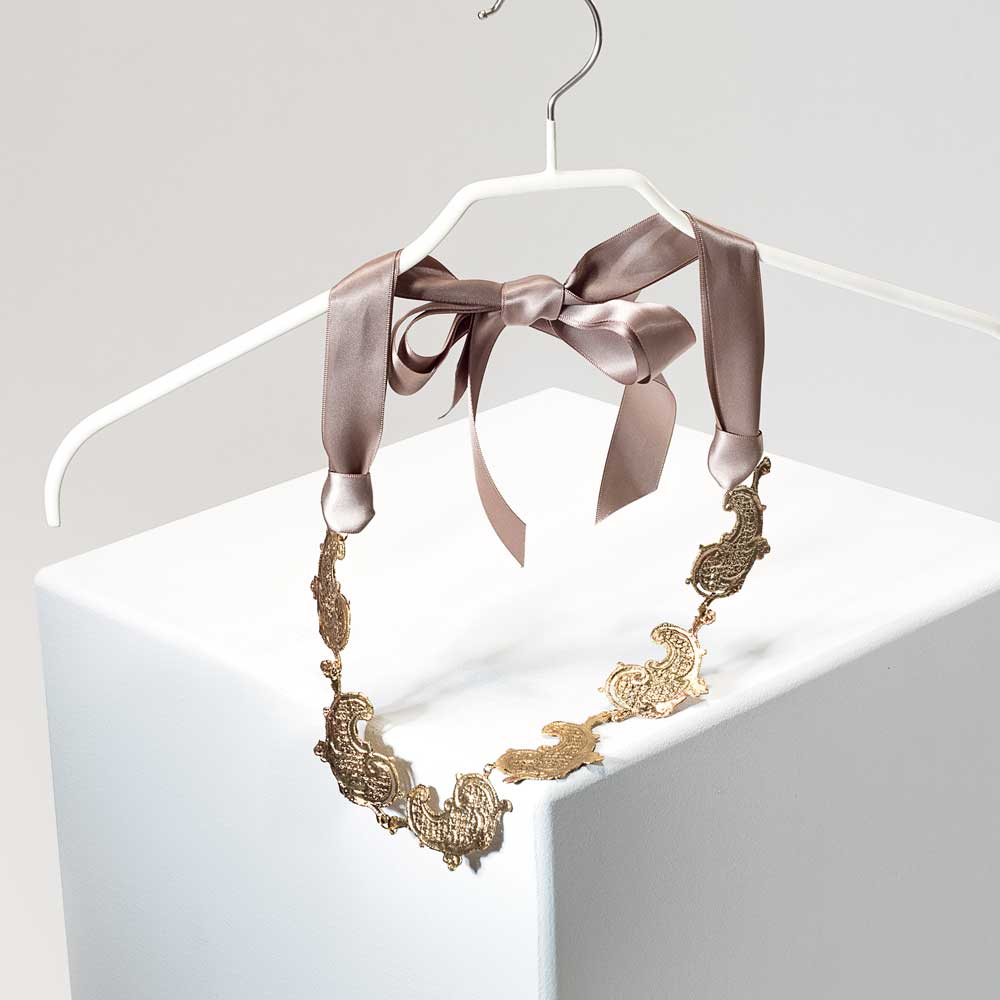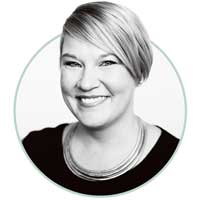 Ellinor Stenroos's childhood aspiration of becoming a princess, in a roundabout way, led her to a career as a jewellery designer. From her home in rural Finland, she'd flip through publications about the royals of Europe and take note of the jewels. "I decided that this probably wasn't in the cards for me, so I decided to make my own tiara," she says.
Shortly after graduating from high school, Stenroos enrolled in a one-year art program. At the end of the year she showed promise in metal-smithing and her instructor recommended that she continue her studies in the United Kingdom at what was then the Kent Institute of Art and Design.
Stenroos quickly discovered that her love of modern Scandinavian design and affinity for simple, clean lines set her work apart. "Jewellery is such an old-school profession; old-time techniques are still used today," she says. "I always found it fascinating to see how you could push the boundaries and create better and further and smarter."
In 2005, Stenroos fulfilled another lifelong dream and moved to Canada when she landed a job in Calgary as a goldsmith. She eventually formed her own company, EVStenroos, where she creates minimalist, Germanic-inspired jewellery from her bright, modern home studio.
Her creation for Designed in Calgary pushes Stenroos into a different style of jewellery design she doesn't get to do very often, since she works mostly on commissions. "This is something completely different, very much toward the decadent baroque style, very Marie Antoinette," she says. "It's romantic, but different from my typical kind of sleek, Germanic fine jewellery."
---
Irene Rasetti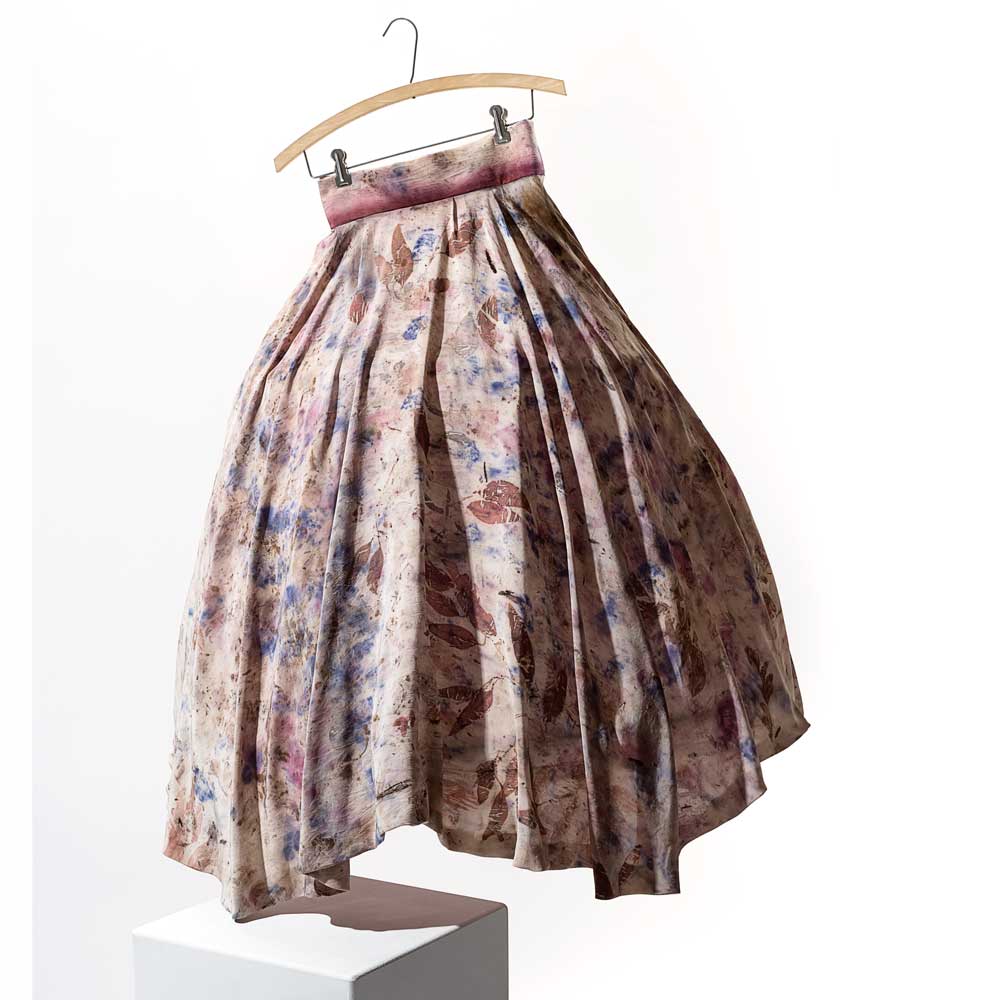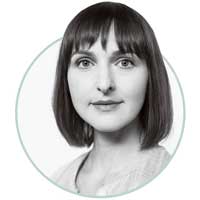 When she was 20, the lure of a career as a fashion designer drew Irene Rasetti away from her hometown of Calgary to study at the famed Instituto Marangoni in Milan, Italy. After graduating, she worked at two luxury fashion houses, Gianfranco Ferr and Versace. At Versace she designed menswear for two and a half years. "My designer and fashion background taught me about how you put together a collection – the research, your mood board, your inspiration," she says.
After moving back to Calgary, Rasetti thought she had left the fashion world behind, but, eventually, it lured her back again. In 2005, she opened Shisomiso, a womenswear boutique she operated for four years in the former Art Central building downtown.
Now Rasetti creates whimsical women's fashion using silk-wool fabric that she bundle-dyes using plant materials. "The entire process of what I'm creating right now really is not only about making garments and things to sell, it's actually quite healing and grounding, working with nature and being open to what I get," she says. "I have to really let go."
Here, Rasetti returns to her draping and pattern-making roots. "I'm my most uncomfortable in sewing and doing all the draping because I don't do that as much anymore," she says. "I want to create something that's a little more interesting in terms of lines and free flow."
---
Christina McFaddin, Year of the Ram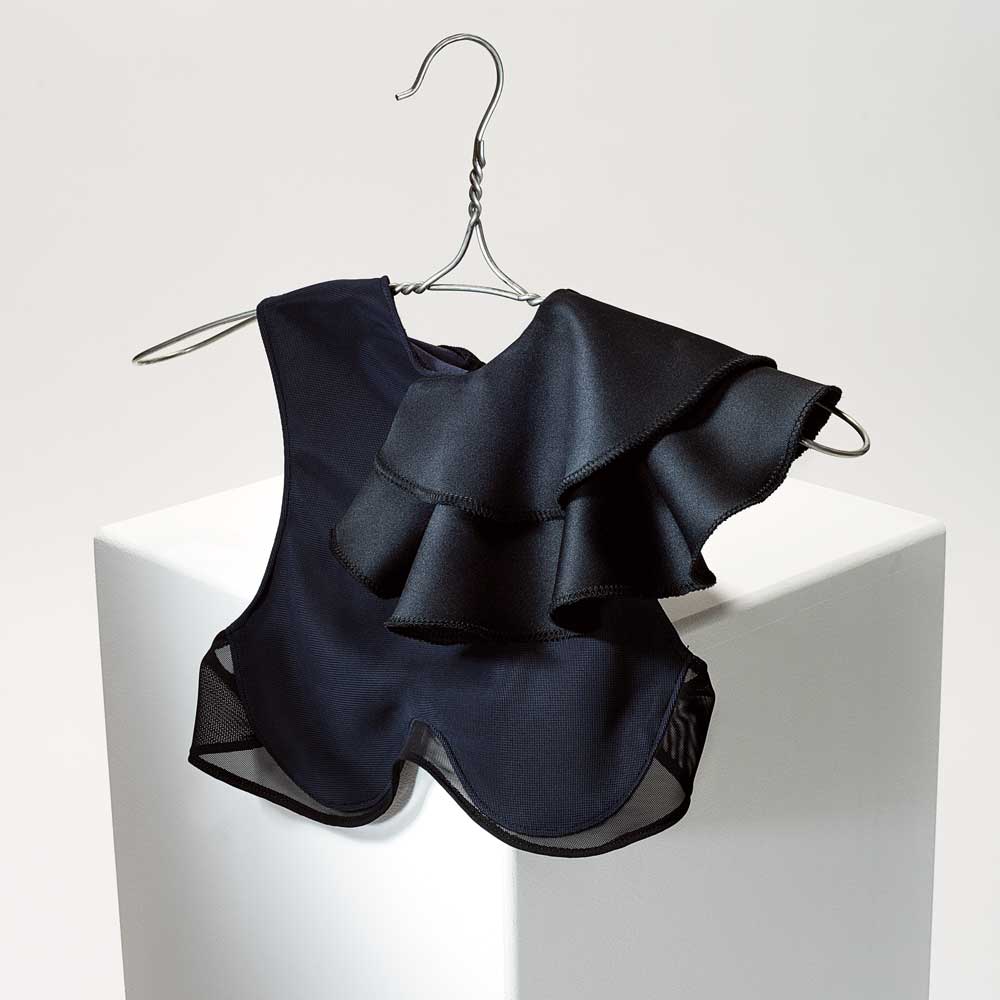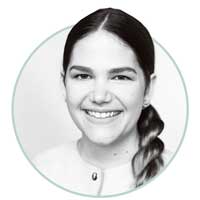 Christina McFaddin's childhood passion of sketching and drawing led her to study fashion design at The Art Institute of Vancouver. Soon after graduating she was hired as a design assistant for a Los Angeles-based intimate apparel company.
There, she fell in love with the lingerie industry. But McFaddin says it was moving to Regina, Saskatchewan, in 2013 that allowed her to concentrate on her craft and gave her the time to start her line, Year of the Ram. "I didn't have any reason or any excuse stopping me from starting a brand," she says.
McFaddin designs and produces each piece in the line from her bright-and-airy studio in Calgary. Year of the Ram's fashion-forward line of bras, bralettes, bodysuits, robes and shapewear has garnered a devoted following in the prairie provinces. This past spring Year of the Ram began also selling pants, jackets and jumpsuits.
McFaddin's piece for Designed in Calgary builds on this marriage of intimate apparel and ready-to-wear.
"I'm going for something that's really deep, dark and moody," she says. "With this, design, fit and structure are key. It's almost like tailored lingerie, in a sense."