Known to most people these days for selling the Birkin bag, fashion's ultimate status symbol, Hermes actually got its start in 1837 Paris as a harness and saddle workshop.
The French luxury retailer has maintained its relationship with the equestrian world ever since by sponsoring riders and major international jumping and dressage events, and through its continued devotion to crafting the finest equestrian clothing and equipment available. This year marks the first time Hermes will sponsor the Spruce Meadows Masters Tournament, held Sept. 9 to 13. It is also the first time the company will sponsor a Canadian rider.
That honour goes to Calgary's Ben Asselin, a rising star in the show-jumping world, whose equestrian roots are impressive in their own right. His grandparents, Ron and Margaret Southern, built Spruce Meadows, which opened in 1975, giving Calgary one of the world's finest international horse sports venues. His father is Canadian Olympian show-jumper Jonathan Asselin, and his mother, ATCO chair, president and CEO Nancy Southern, once served as the vice-president of Spruce Meadows.
Ben will be competing in head-to-toe Hermes equestrian clothing, and, most notably, he'll jump with a handmade Hermes saddle.To satisfy any shopping needs, the luxury retailer will host the Hermes equestrian booth featuring a selection of its equestrian clothing, equipment and silks for purchase. The wares will be housed in a custom-built equine environment, and a master craftsman from the Hermes workshop in Paris will be present demonstrating the art of saddle making.
Hermes will also host the Hermes Rider's Warm-Up Ring, which will be clad in the brand's iconic brown ribbon and consist of two custom-built Hermes jumps – a vertical jump and oxer jump – for riders to practice on before they compete.
Spruce Meadows, 403-974-4200, sprucemeadows.com; hermes.com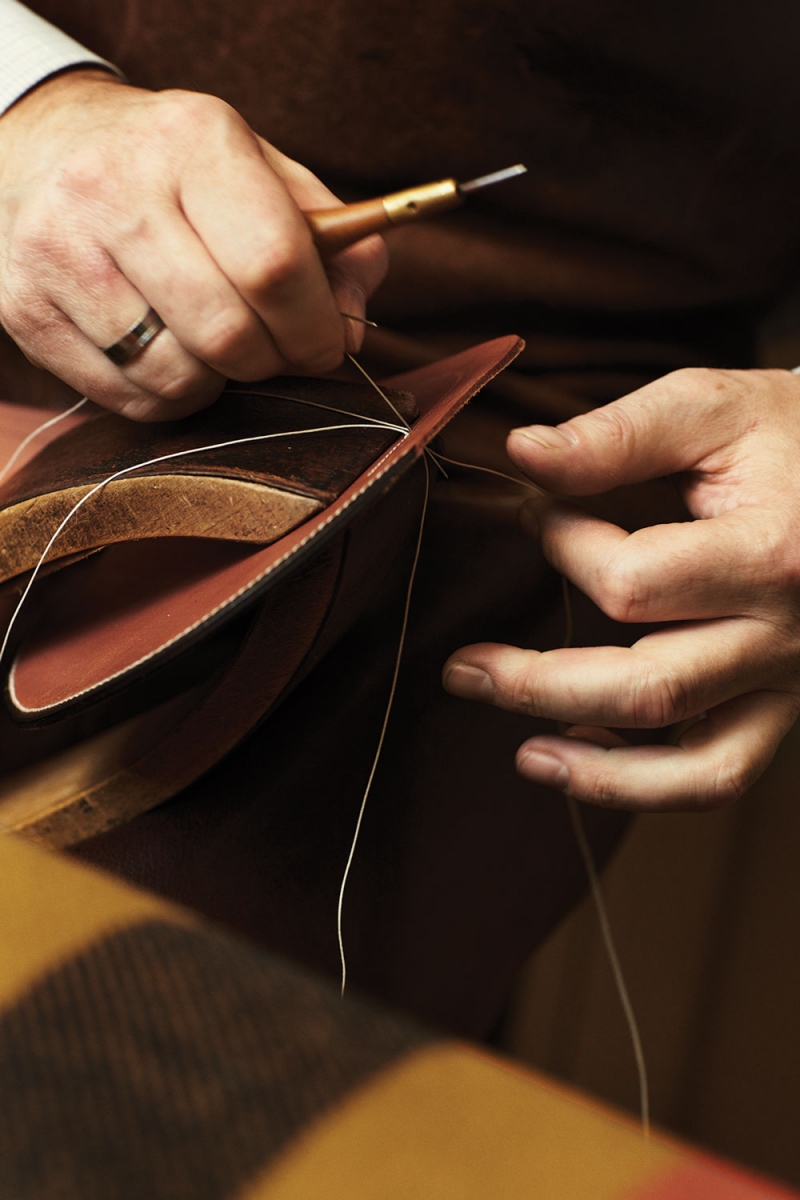 An Hermes craftsperson hand stiching a saddle.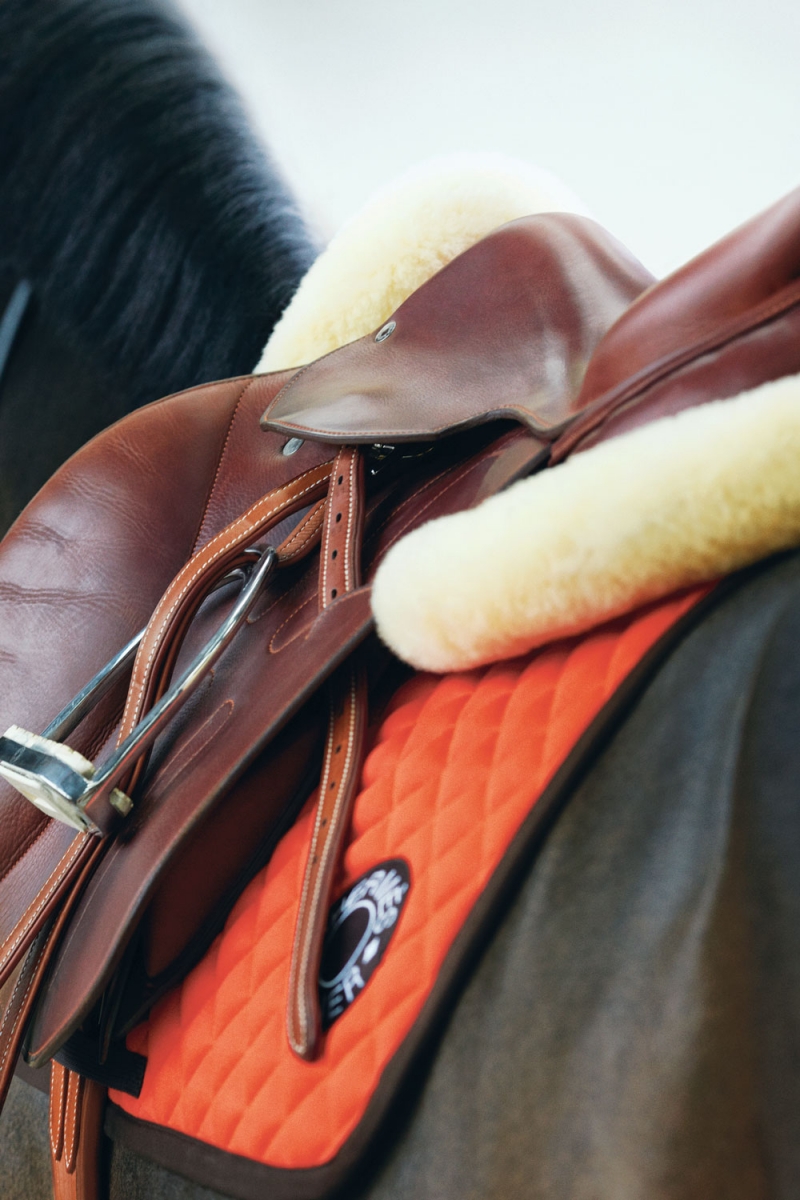 The Hermes Cavale saddle, a saddle pad in the iconic Hermes orange and a shock-absorbing pad with sheepskin lining.