Pineapple shot-glass set by W&P Design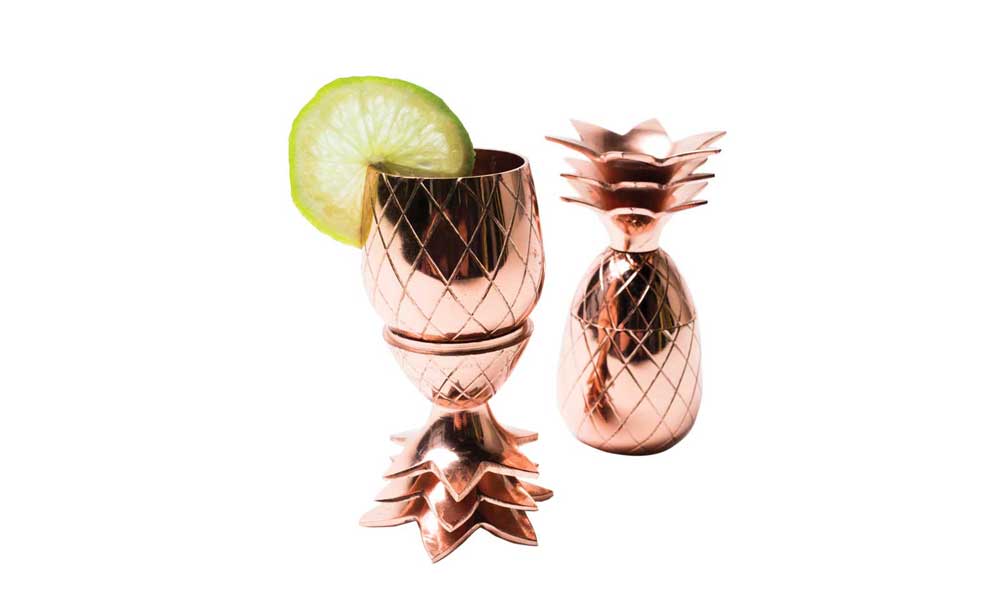 It's not a tropical shindig until someone breaks out the pineapple shot-glass set by W&P Design. Bottoms up! $50 from The Uncommons.
1325A 9 Ave. S.E., 587-353-9337, theuncommons.ca
Monkey Lamp by Seletti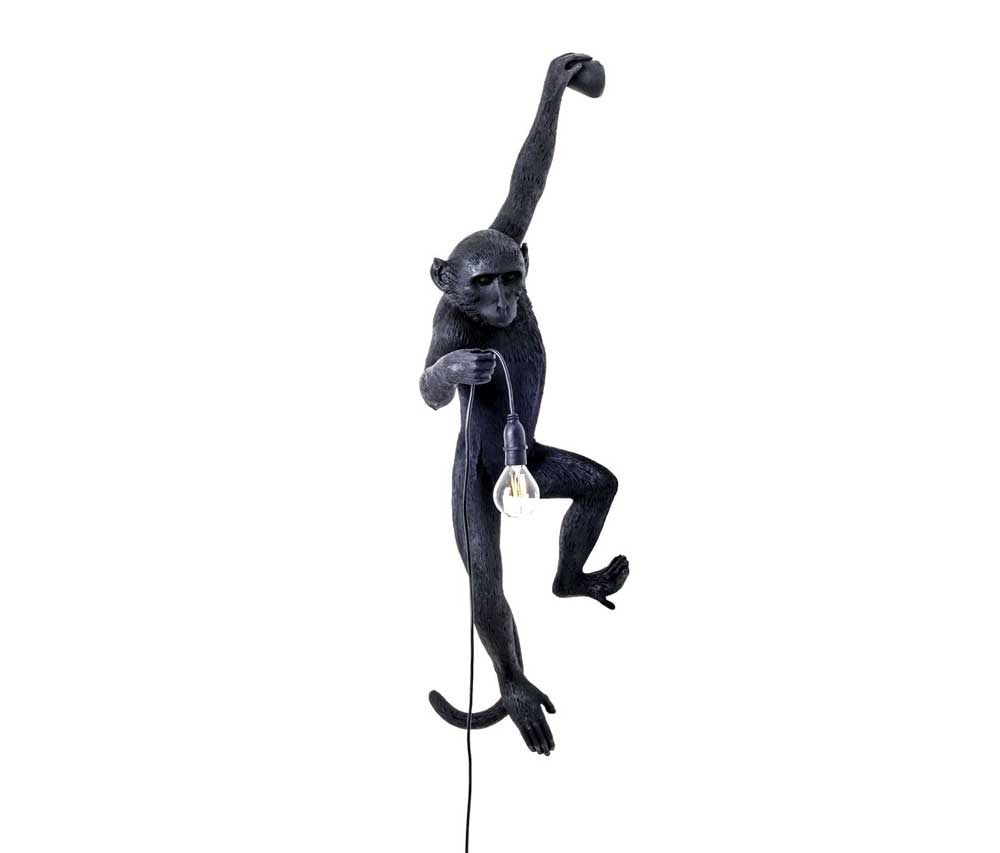 Haven't you always wanted a monkey? You don't need a million dollars to get the Monkey Lamp by Seletti, which adds a bit of mischievous panache to your decor. Available in black or white, $391 to $633 (depending on position) from Dade Loft.
104, 1212 13 St. S.E., 403-454-0243, dadeartanddesignlab.com
Light Leaves Boob Pot by Group Partner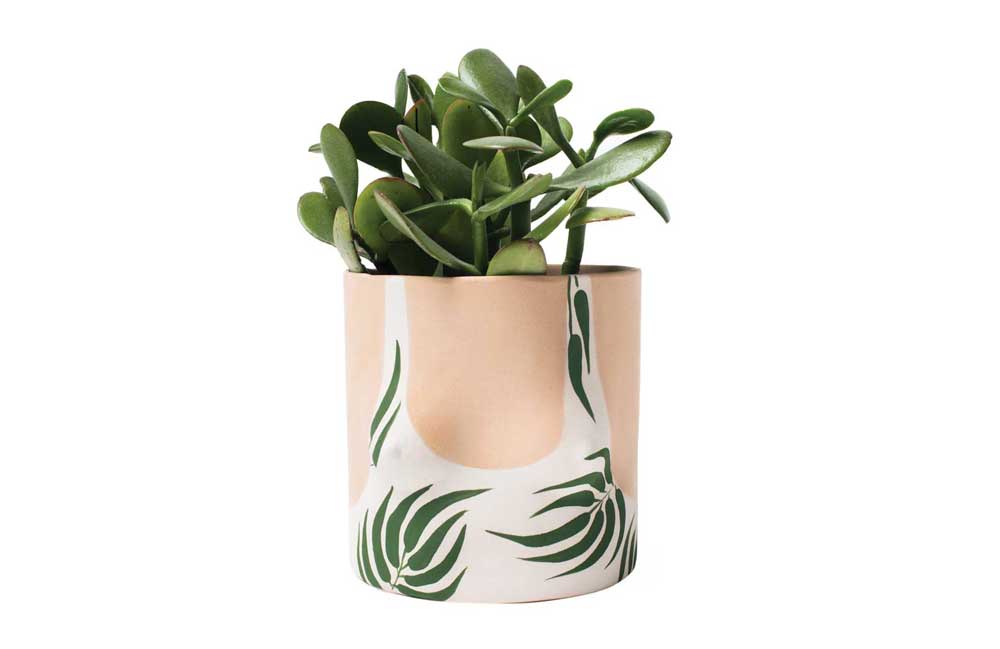 In the words of #jungalow enthusiasts, the more plants the better. The tropical Light Leaves boob pot by Group Partner is a fun addition to a cabana-style living room. $86 from Fieldstudy.
102, 1812 4 St. S.W., 587-356-2134, fieldstudyshop.com
Maxime Club Chair by Jonathan Adler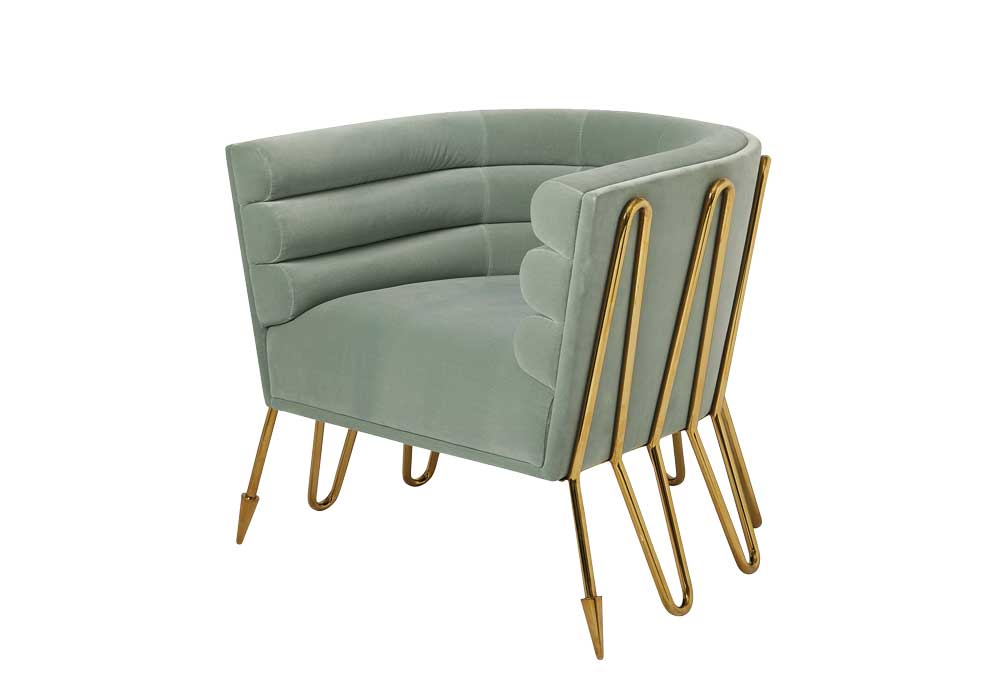 Create an inviting atmosphere reminiscent of mid-century cocktail lounges with the Jonathan Adler Maxime Club Chair upholstered in gorgeous trend-forward velvet. $3,750 from Robert Sweep.
808 16 Ave. S.W., 403-262-8525, robertsweep.com 
Tropical Kokedama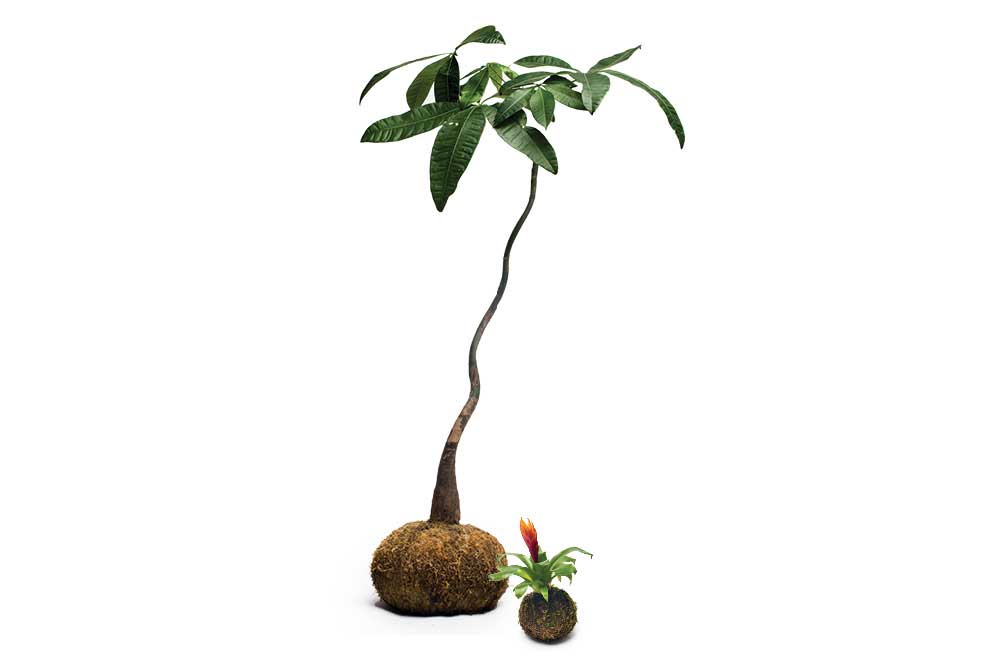 Embrace the tropics with some leafy greens in the form of a tropical kokedama plant. Ranging from spider plants and African violets to citrus trees and money trees, they can transform you space into a lush oasis. $35 to $228 (depending on size) from Atelier Secret Kokedama.
102, 709 11 Ave. S.W., 403-999-8618, kokedama.ca