IndigoKids and American Girl Boutique Opens at Chinook Centre
Chapters at Chinook Centre added 5,200 square feet of children's toys, books and games, including a shop-within-a-shop American Girl doll store.
by Kait Kucy
Photo courtesy of IndigoKids
Kids and parents of Calgary will be jumping for joy this holiday season with addition of the store-within-a-store IndigoKids and the American Girl Boutique at Chinook Centre's Chapters, the first of it's kind in Alberta. The new IndigoKids clocks in at 5,200 square feet of books, educational materials, toys, games and the popular American Girl experience.
"We are really excited to expand the experience of the IndigoKids store at Chinook Centre," says Leslie Nightingale, VP of IndigoKids. "We wanted to continue growing and putting an emphasis on kids' creativity, development and play. We want to inspire kids and we want them to have a life-long passion for reading. We have curated the best books and toys to nurture the creativity and development for all ages of kids."
Adding 70-per-cent-more toys and 30-per-cent-more books to the Chinook location was a big undertaking, but the result is a magical book- and toy-store experience that was previously lacking in Calgary. IndigoKids is bringing back the curiosity that childhood should be about – and they are doing it with books. Real, physical books.
"As for the American Girl experience, we originally started off by carrying the American Girl book series," says Nightingale. "They are written in a very easy way for young girls to understand different issues they may face, including cyber-bullying, friendships and how to deal with boys. It was a natural step to bring the whole experience to the Canadian market. With all of the distractions we have today, it is nice to see girls from ages 8 to 13 still playing with dolls and allowing themselves to be imaginative."
Within the 1,350-square-foot American Girl boutique, doll-owners can treat their inanimate BFF to a new hairstyle or ear piercing for a small fee. Enjoy a twinning wardrobe experience with their Dress Like Your Doll girl-sized clothing collection or simply browse through an assortment of the iconic collections including the Girl of the Year. The 2015 doll is named Grace and she enjoys baking while living a Parisian lifestyle.
The store is officially open and will soon be offering a selection of child-friendly events and programs.  To make the whole shopping experience that much better, there are also free gift wrapping stations located at the cash desk.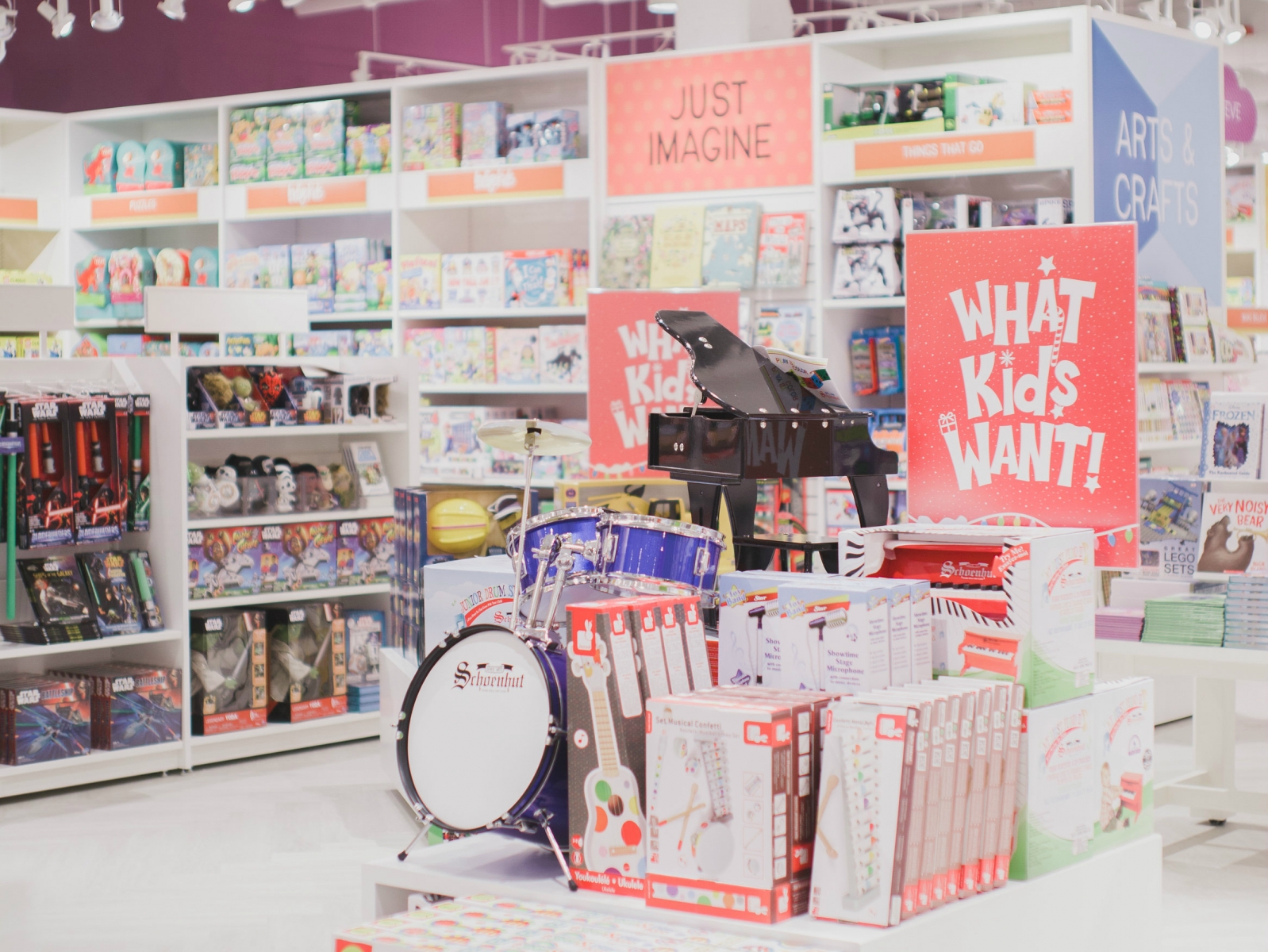 photo courtesy of Indigokids
Shoppers will find 70-per-cent-more toys and 30-per-cent-more kids' books at Chinook Centre's Chapters location, including an American Girl store-within-a-store.
Chapters, Chinook Centre, 403-212-0090, chapters.indigo.ca