The scents we wear can say a lot about our personal style. But they can also have healing properties, and it's at
Escents Aromachology
that these two worlds come together.
The Vancouver-based company, which has been around since 1992, opened its first Calgary store in Market Mall in mid-2015, and added its second in The Core Shopping Centre just before Christmas 2015. Inside the store, shoppers will find a selection of pre-blended bath, body and home Escents products that are ready to use. But the most unique aspect of the store is their first-to-market custom blending experience, where you can create your own scented product by blending your choice of essential oils.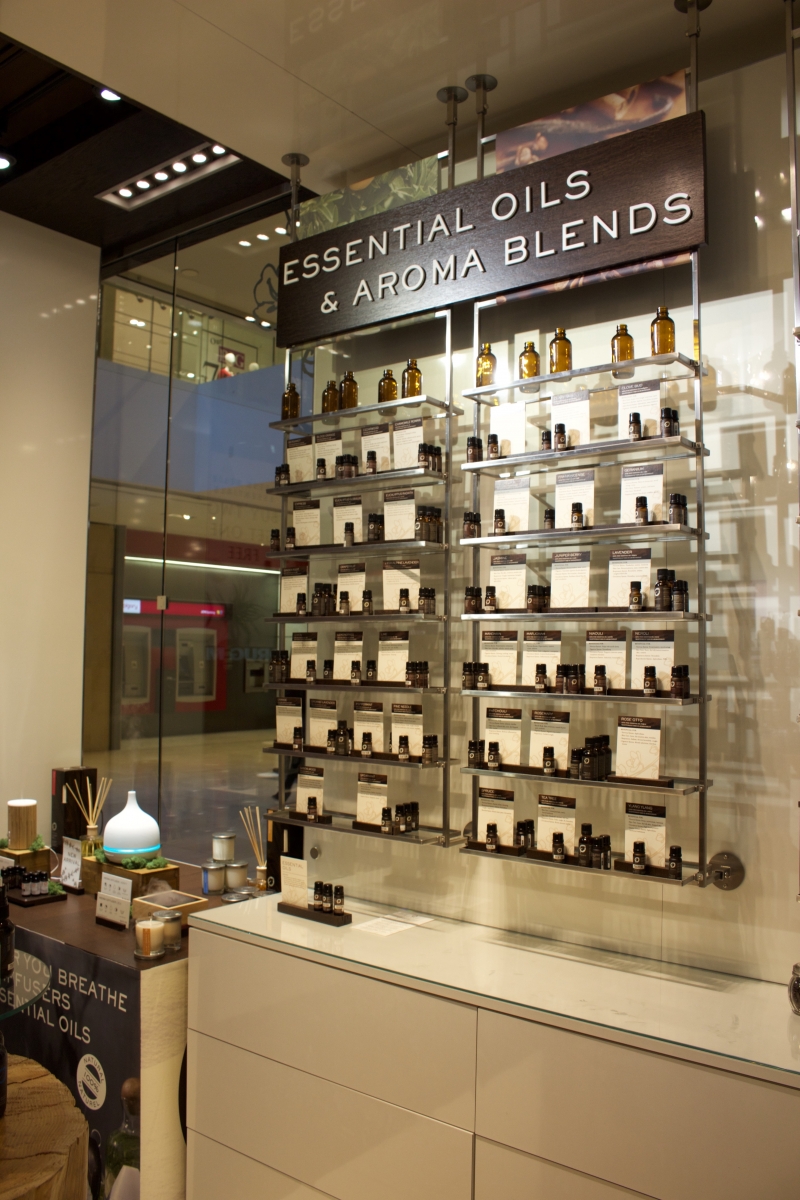 There are more than 35 different and completely natural essential oils to choose from, ranging in smell from sandalwood and frankincense to lavender and grapefruit. Shoppers can choose one to six scents to blend together, or go with an existing blending bar recipe. The store's staff will then mix the essential oils into one of Escents' carrier oils or unscented products, which include roll-ons, body butters and lotions, massage oils, body scrubs and more. Scents can also be dispersed into the air using a scent diffuser system, which are also available at Escents.
But these essential oils don't just smell good – they also offer therapeutic properties that can help with headaches, anxiety, colds and more. The store's knowledgeable staff can help you find a combination of oils that not only smell great, but also help treat ailments you might have.
The Core Shopping Centre, Unit #170, 317 7 Ave. S.W., 403-455-6535, escentsaromatheraphy.com, @escents