This month, shop for affordable eyewear, a custom suit or some furniture for your home at the newest shops to open in Calgary. Here's what you need to know about the latest shopping and lifestyle openings, news and sales.
27 Boutique recently closed for a few days to undergo some pretty significant renovations, and it's celebrating with a grand re-opening party on Sunday, April 30 from 11 a.m. to 5 p.m. Stop by throughout the day to check out new jewellery lines, shop the latest collections from Tofino Towels and Premonition, get a treat from Whippt Desserts & Catering, take advantage of in-store sales and maybe even win one of the giveaways.
Peonies are only in season for a few months of the year, usually from around April to June. This year, take advantage of that in-season period by ordering a peony subscription through Amborella Floral Studio. Until June 15, you can have a small, medium or large bouquet of peonies delivered to your door (or the door of a friend) for a minimum of three weeks. The bouquets range from $45 to $85 depending on the size, and delivery is free within the city. Visit amborella.ca/peonies for more information.
Those who frequent Cannibale in Bridgeland know that the neighbourhood bar is also home to a barber shop where you can get a cut or shave. On April 1st, it opened a second barber shop location with two chairs in Kent of Inglewood — a very appropriate venue, given that it's a shave shop that sells razors, beard care products, axes and more. Visit canibale.ca/barber to make an appointment.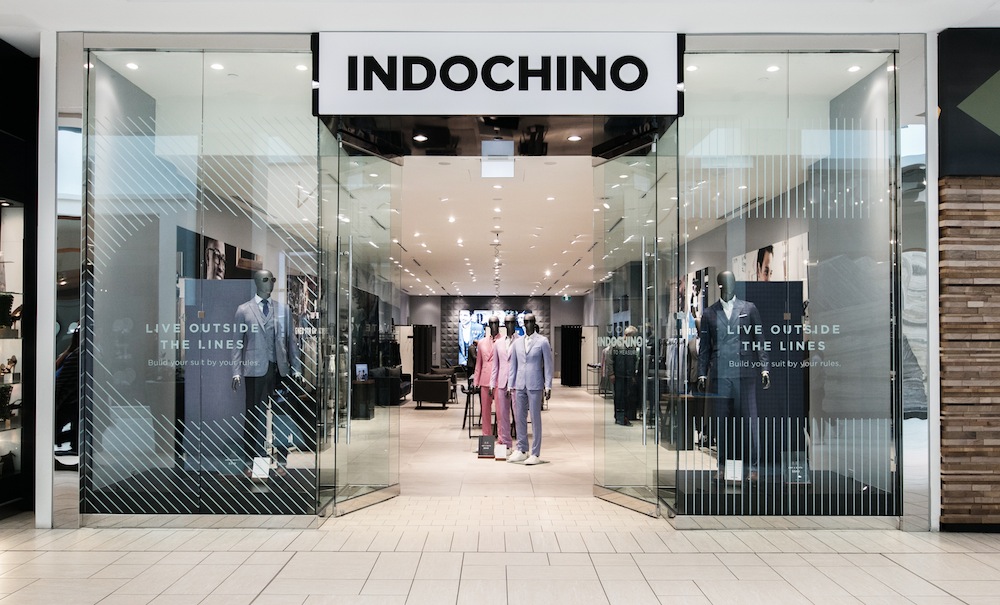 Calgary men can now refine their look with a visit to Indochino, a Vancouver-based company that recently opened its first Calgary store in CF Chinook Centre. Located between Townshoes and TNA on the main floor, the store offers custom, made-to-measure menswear items like suits and shirts. This means the shopper gets to customize their look by choosing the clothing's fabric and details like buttons and lapels. And of course, guests will be measured to make sure the final suit or shirt is just the right fit. The price is also right, with shirts starting at only $90 and custom suits starting at $529.
CF Chinook Centre, 6455 Macleod Tr. S.W., 403-253-0434, indochino.com, @indochino
Over the next few months, you can listen to different Calgarians speak on a topic relating to mindfulness during Mindful Speaker Series: The Becoming. Once a month, the speaker series is being held at the Kit and Ace or Saje Natural Wellness locations in Lower Mount Royal. There are four dates remaining in the six-month series, which started in March: Stan Peake will speak on May 30th, Marin McCue on June 27, Andrew Obrecht on July 25 and Mallory Chapman on August 29. Visit eventbrite.ca for tickets.
Previously located in the Westhills shopping centre, Nubare Skincare re-opened in a new location in West Springs on March 1st. The new space is around 1,200-square-feet and has two treatment rooms where guests can receive spa treatments such as laser hair removal, facial peels, deep pore cleansing, microdermabrasion, enzyme treatments and more. Nubare Skincare has been in business for 11 years, so stop in today for a treatment or to pick up some skincare products from brands like iS CLINICAL and Eminence Organic Skin Care in the retail area.
#1102, 8561 8A Ave. S.W., 403-630-6354, nubare.com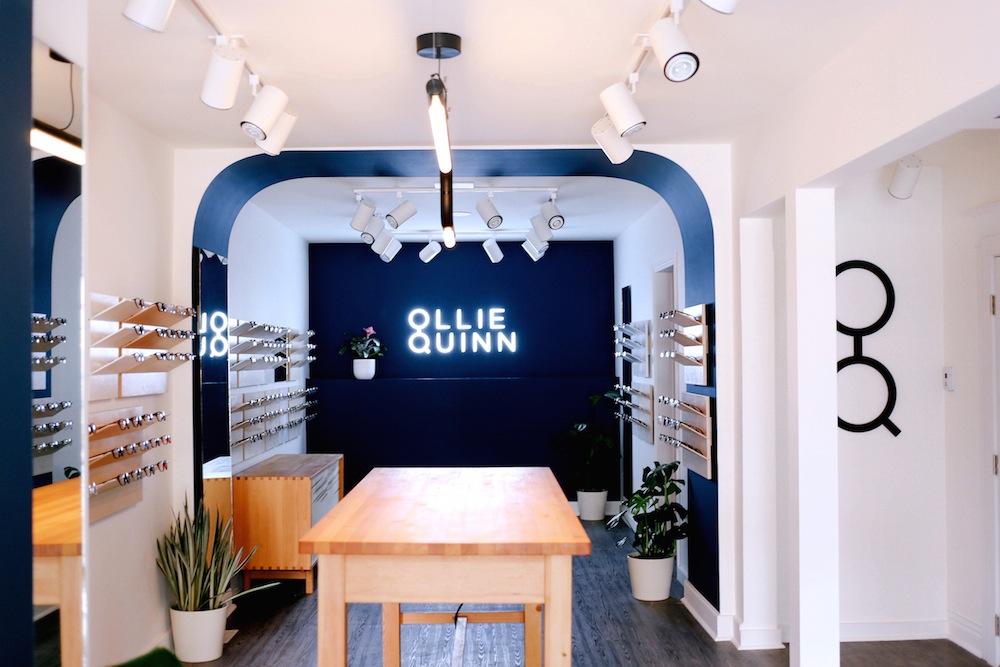 For stylish and affordable eyewear, head to Alberta's only Ollie Quinn location in Lower Mount Royal. This sleek new eyewear store only carries its own designed-in-house brand, which currently offers 50 different frame styles for men and women. All the frame styles, which boast names like "Campbell" and "Harriet" after people involved with the company, have their own personality while maintaining a minimalist, modern style. They also come in a range of colours and shapes like cat eye, aviator or round metal frames. But the best part of all is that every frame is available for only $145 (and that price even includes single vision prescription lenses). The Calgary store also offers optometry services like eye exams.
829 17 Ave. S.W., 403-287-9977, olliequinn.ca, @oqstories​
If you're looking to redecorate your home, consider browsing the huge selection of new furniture and home decor items at Showhome Furniture's newest location. The family-run business already has a store in Deerfoot Meadows, a 30,000-square-foot store in Northland Village Mall, and recently opened a third store in Sunridge Mall. The new location, which is 60,000-square feet, fills the entire second floor of the space formerly occupied by Target and has a warehouse below it. With a focus on unique pieces that come from Canada and beyond, shoppers will find everything from leather sofas to rustic wooden coffee tables to bed frames here. In addition to custom furniture like sectionals and sofas, Showhome Furniture also carries brands like Decor-Rest Furniture, LH Imports, Coaster and more.
Sunridge Mall, 2525 36 St. N.E., 403-460-8114, showhome-furniture.com, @showhomefurn
​
Just before last Christmas, Twigs & Company moved to a new location on Stephen Avenue. The new store is only a few doors down from its previous location, and it continues to offer lovely floral arrangements and gift items such as costume jewellery, baby toys, cards and more.
105A 8 Ave. S.W., 403-263-3302​, twigs.ca