Brian Hanson, a co-owner of Smithbilt Hats, thinks the historic Fletcher Elevator building in Inglewood is the perfect home for this business. Smithbilt Hats, which has been operating since 1919, is now open and running out of a building originally constructed in 1914. Simply, it's a perfect fit to have a long-running business housed in a historic building.
Cam Clark, a Smithbilt Hats co-owner, invested in the building in 2015. After two years of construction to reinforce the building and renovate it so that it was in keeping with historic guidelines (and clear out all the pigeons), Smithbilt Hats moved into its new location on May 15. The exterior has industrial metal clad siding while its interior was designed to look warm, rustic and Western. Walk around and you'll see reclaimed wood furniture, vintage Calgary Stampede posters and artwork from the Van Ginkel Art Gallery.
Hanson says the retail space in this new location is about double in size the retail space in the old location just off of 12th Street S.E. Shoppers will find a range of cowboy hats, including the famous white cowboy hat. There are also shirts, jackets and more, including women's hats. Hanson says this new location has a bigger selection of millinery than it has had before.
The entire production facility is in this new location, too. Hanson says it's about the same size as the production facility in the old location. The sanding room, where all the hats are finished, is on the main level and still uses 100-year-old sanding equipment. The split-level basement is where the hats are made. It's where procedures like hat shapings, brim trimming, hat stretching and sewing take place – there's original, 100-year-old equipment down here too, including a 160-year-old blocking machine. (Not related to hat production, but there's also a wine cellar down here.)
In Smithbilt Hats' new location, it's not just about the shopping. It's also about the experience.
A new addition to Smithbilt Hats store is the event space on the building's main level. This was designed with corporate events, team building and private parties in mind. The room has its own private entrance and can comfortably seat 24 people – the standing room capacity is higher. There are six handcrafted tables from Pincher Creek in the centre of the room, that can be rearranged to fit together to make one, big table. The chairs are from Lake Louise while the end-tables in the room were handcrafted in Montana. The business-casual space also has a small commercial-style, semi-private kitchen. Guests have the option to have their event catered, either with food from local retailers like Sugo or Bite or with a charcuterie board.
Special events are offered here, too. Smithbilt Hats has "art of hat making" tours and demonstrations as well as "build your own hat" experiences. Depending on the tour, guests will see exactly how a Smithbilt cowboy hat is made, help out with the building process and choose the components of their very own, custom hat. Prices begin at $50 per guest.
The top three levels of the building is a condo, designed to have lots of natural light and big windows looking out to Inglewood, downtown and the railroad.
Smithbilt Hats, 101, 1015 11 St. S.E., 403-244-9131, smithbilthats.com
---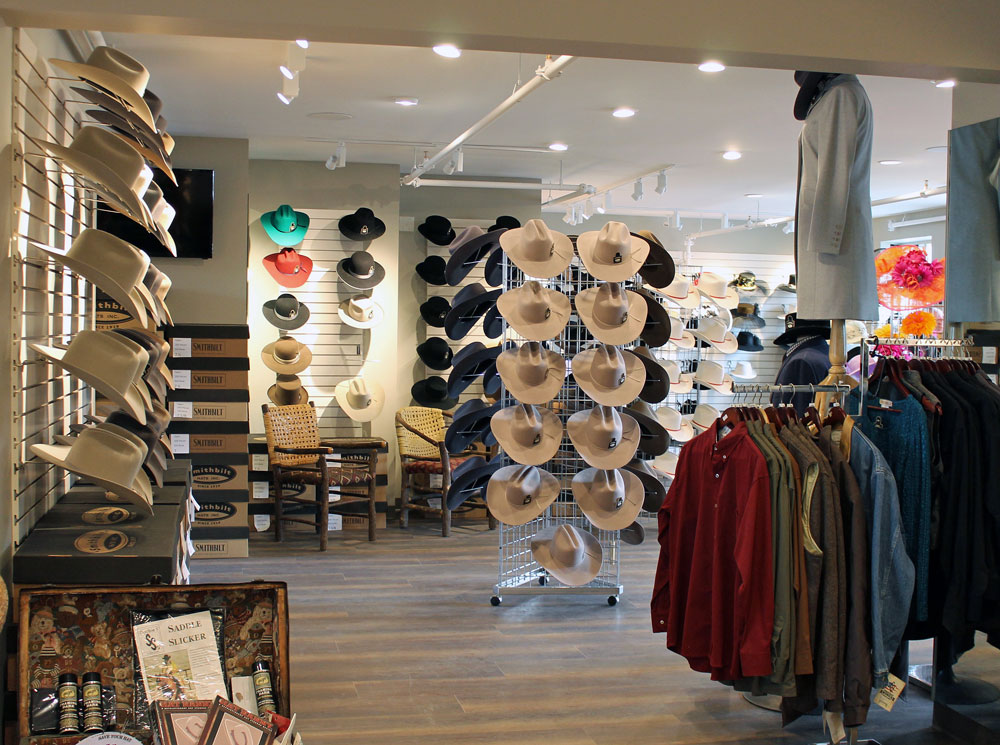 When you walk into Smithbilt Hats, this is a selection of the retail items you'll see to your left. Hanson says the retail space in this new location is about double the retail space in the previous store.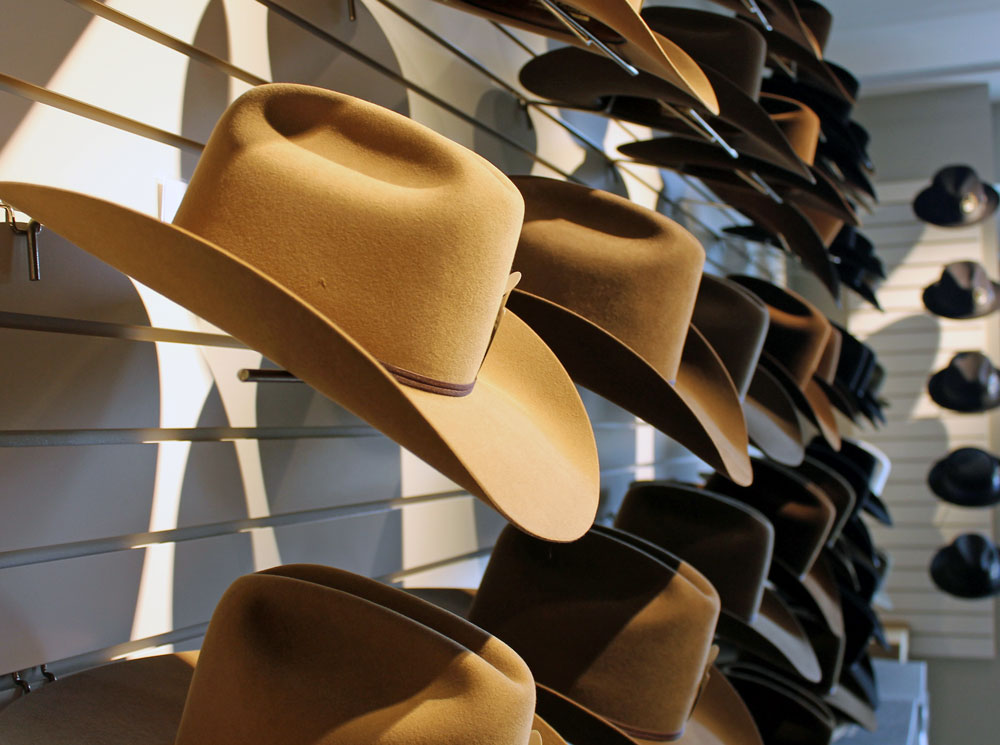 There is a variety of handcrafted cowboy hats.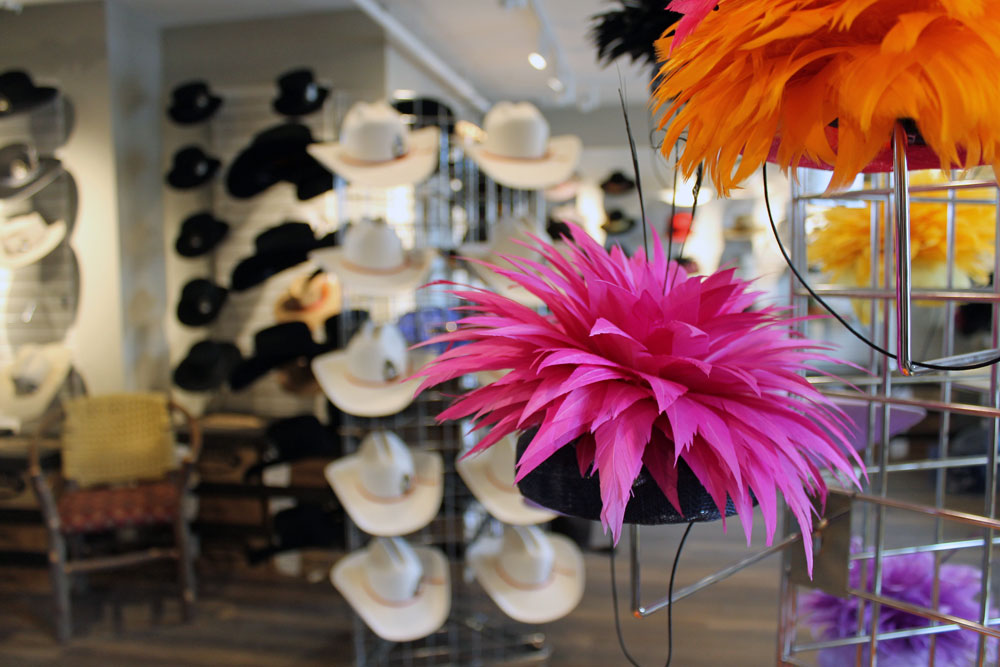 Now there is also a wider selection of millinery.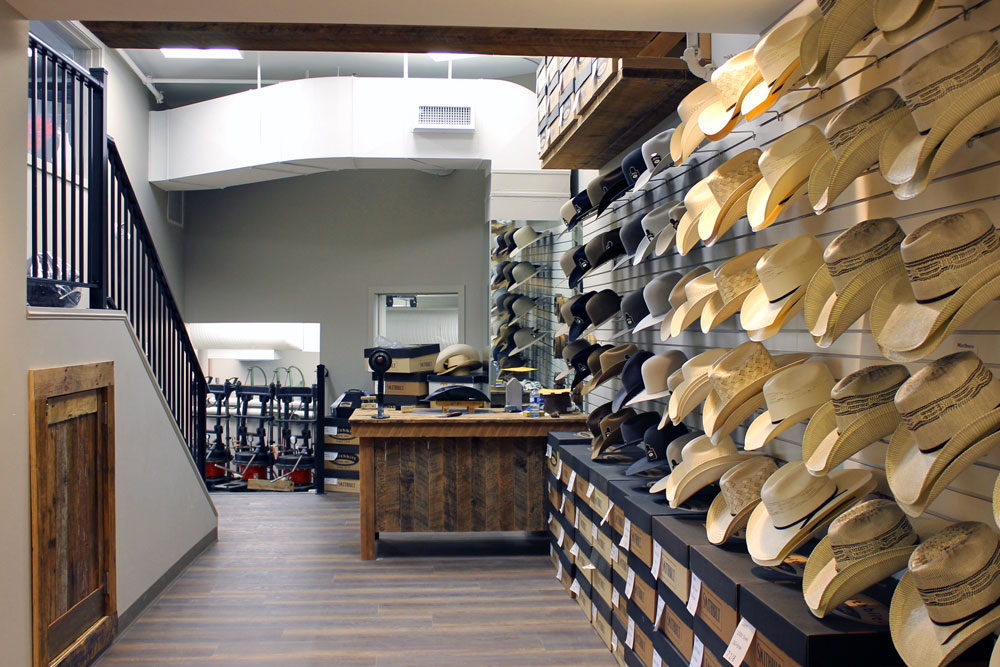 More hats on the retail level of the store.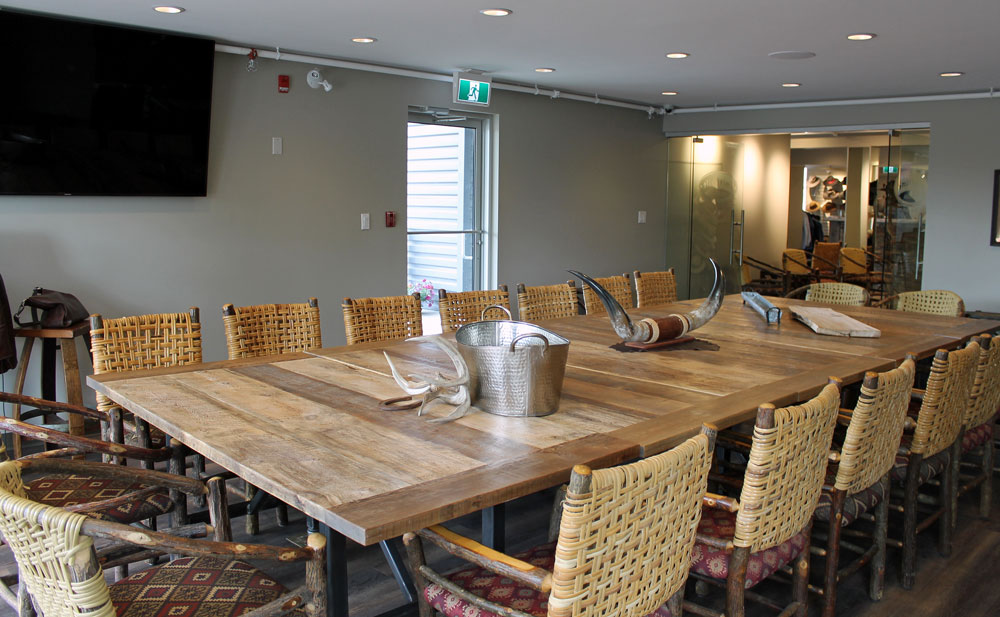 There is an event space in the new Smithbilt Hats building, perfect for corporate events and private parties.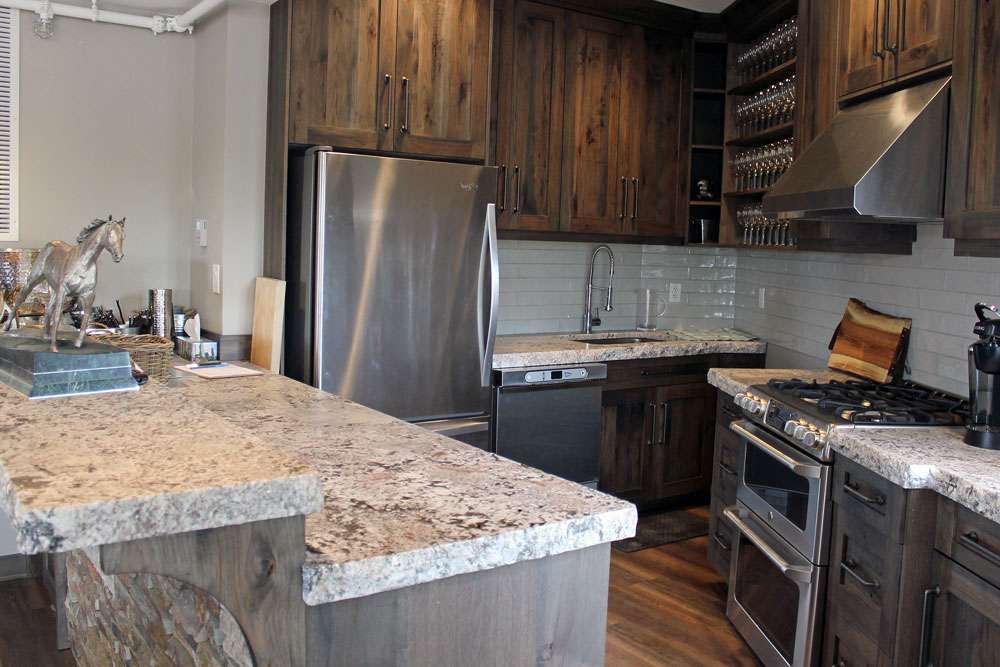 The event space includes a small commercial-style, semi-private kitchen.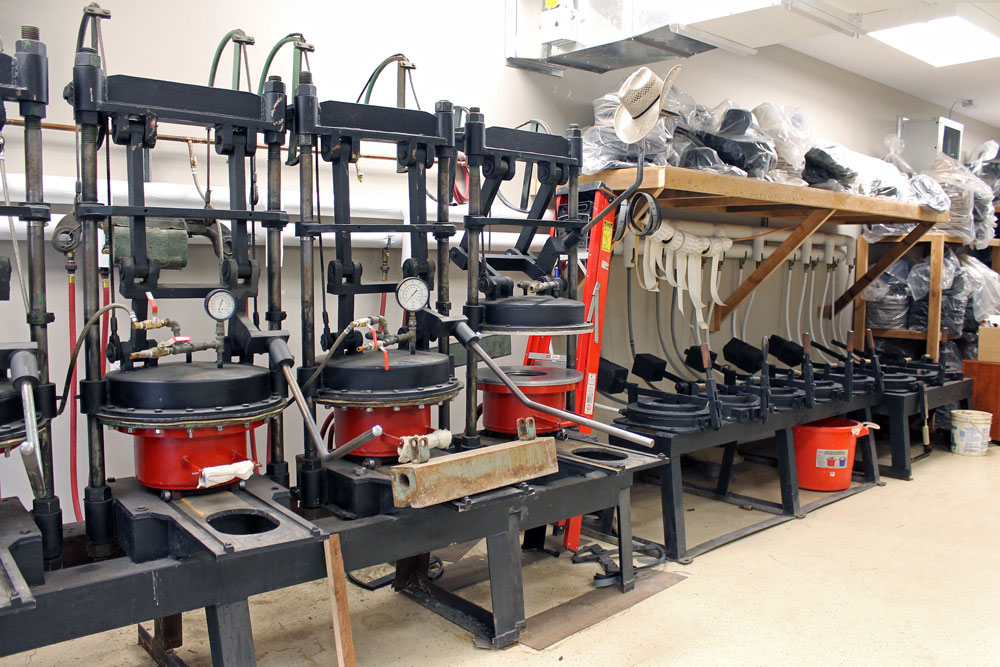 The hat production takes place in this location too. Century-old tools are still used to make all the hats.