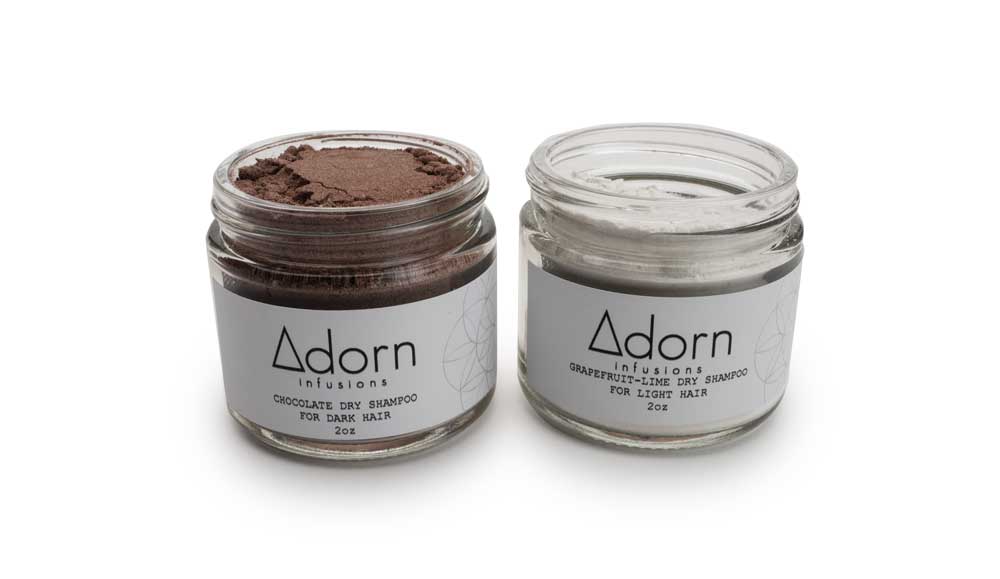 photograph by jared sych
There is something so freeing about not washing your hair; the time saved, the electricity saved, the lack of heat and product damage. To keep your locks looking fresh-as-a-daisy on non-wash days a good dry shampoo is key. Adorn Infusions is a Calgary-based apothecary that has created two dry shampoos ($15 each) – chocolate for dark hair and grapefruit-lime for light hair. Made of arrowroot, cornstarch and baking soda, the lightweight powder products allow you to extend your hair-washing cycle without your hair becoming oily or dried out.
Available at Outside the Shape, 1222 10 Ave. S.E., and various other local retailers, adorninfusions.com
Evalina Throw Pillows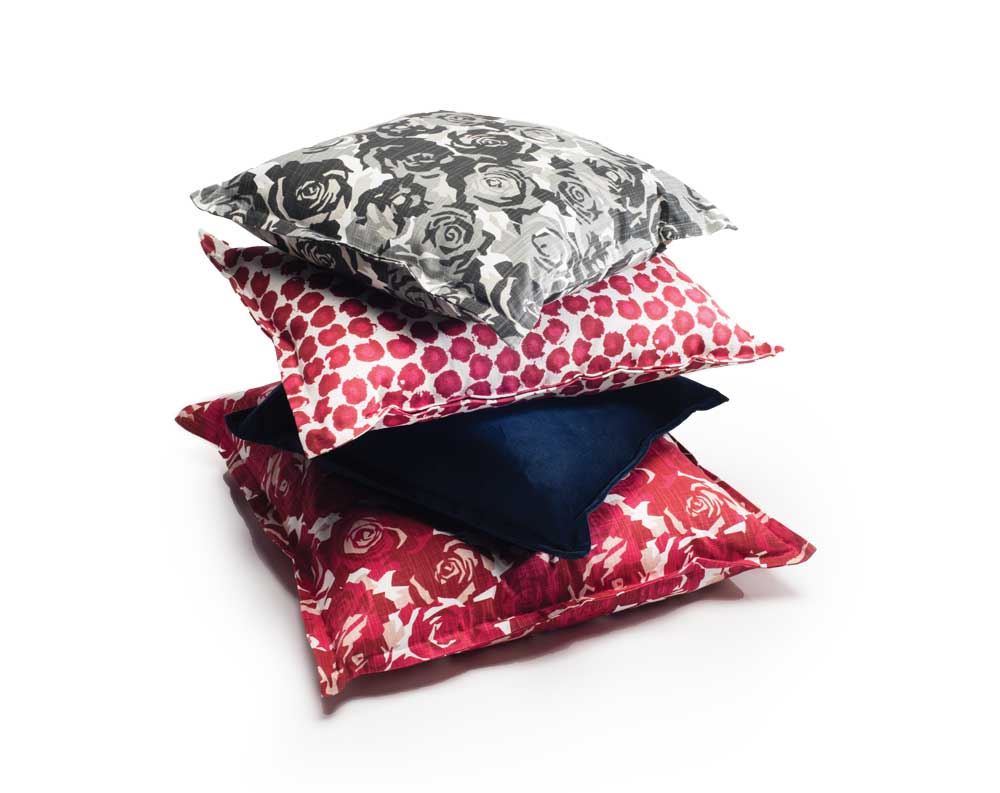 photograph by jared sych
Any home-decor lover worth their salt knows that the simplest (and most cost-effective) way to express yourself is to pull colour, texture and pattern through your home through accessories. Designed and made right here in Calgary by Evalina Schmidtke, a former couture designer, the Evalina throw pillows ($130; cushions start at $55 with feather fill) are a bright botanical welcome to any sitting area. Available in a gorgeous array of patterns, the pillows can be purchased off the shelf or, if you're looking for something more specific, you can custom order as well.
Available at Robert Sweep, 808 16 Ave. S.W., 403-262-8525, robertsweep.com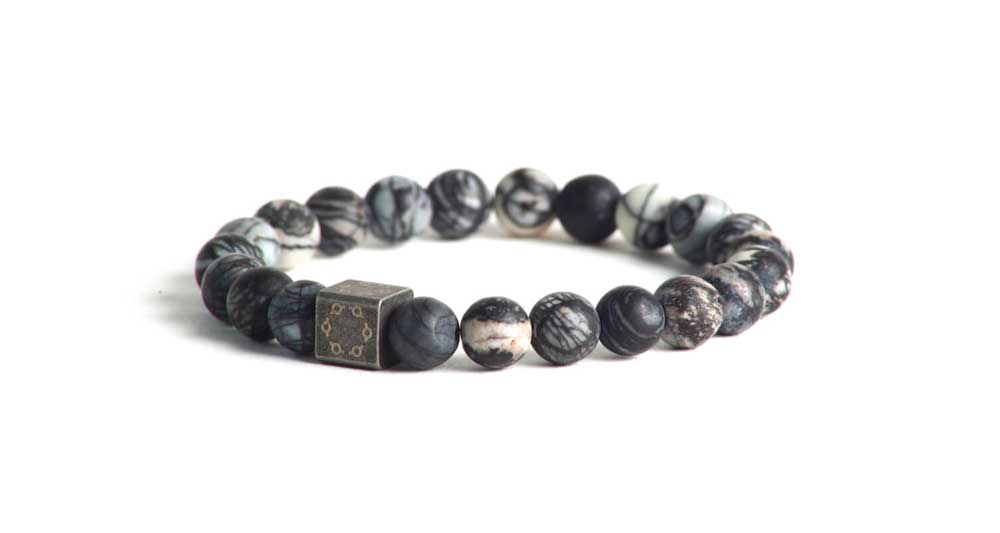 photograph supplied by playfield
Having a social or environmentally conscious angle to your sartorial choices is something to be proud of these days. Locally designed and manufactured Playfield bracelets ($40 to $50) are made from repurposed wood and natural stone beads and 10 per cent of the company's profits go to charities such as Brown Bagging For Calgary's Kids. The company has also partnered with TreeEra (more info on them below) to produce the Playfield X TreeEra bracelet, which sees three trees planted for each bracelet sold. Slide on one or two (or three) and make a difference in not only your look but your community.
Available at Jusu Bar Mount Royal, 816 16 Ave. S.W. and Meraki Supply Co., 103, 305 10 St. N.W., playfieldshop.com
SLAB P20 Pendant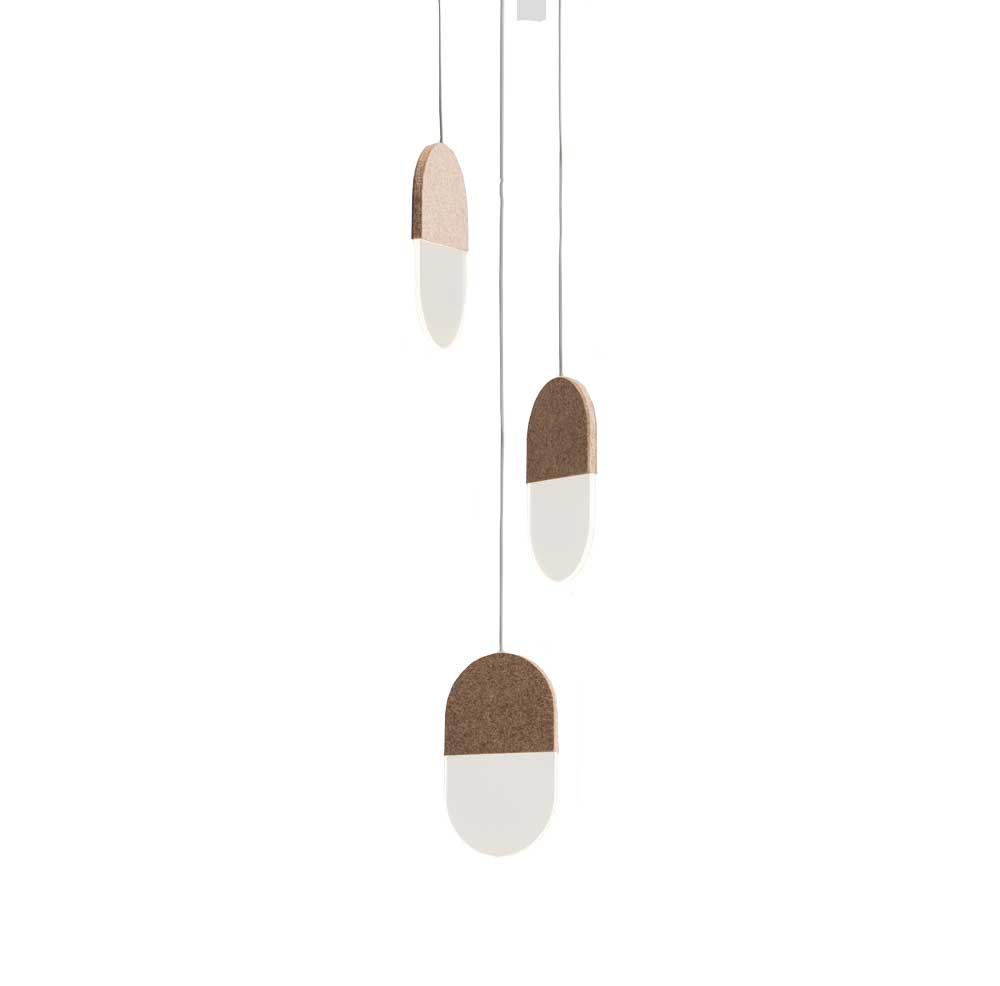 photograph supplied by vivid concepts lighting + design
Craftsmanship meets inspired design with the SLAB P20 Pendant lamp ($460). Designed and manufactured in Canada by Lukas Peet, who was raised in the Banff area, and his company ANDlight, this LED pendant lamp is made of acrylic and covered in industrial-grade wool felt, giving it a fuzzy, textural quality. Available in a range of colours including fern green and marigold yellow, this isn't your average light fixture. Designed to help absorb excess noise in both residential and commercial spaces, the fixture is a minimalistic 15-millimetres wide, making it unassumingly effective while still making a bold lighting statement in any room.
Available at Vivid Concepts Lighting + Design, 631 Manitou Rd. S.E., 403-233-7738, vividconcepts.ca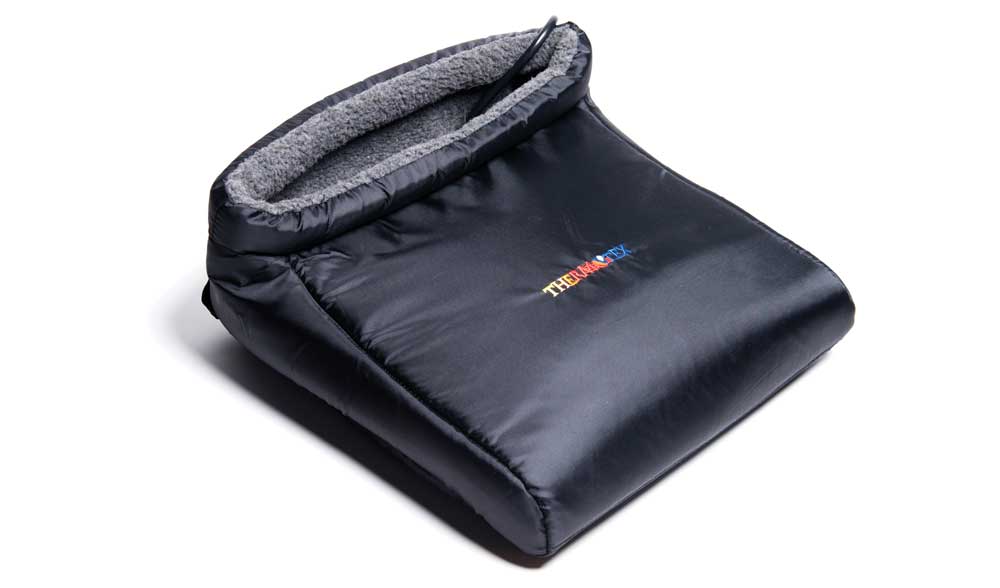 photograph supplied by thermotex therapy systems inc.
If you're dealing with muscle pain or inflammation caused by the cold winter weather, the next step in your foot-care regimen should involve next-level tech. The Thermotex Foot ($149.50) soothes away your toes' woes with infrared heat technology. The infrared wavelengths work like magic, increasing the blood flow to your feet and temporarily eliminating pain and inflammation. The large slipper-like system fits both feet at the same time and takes 20 minutes for the infrared technology to be therapeutic.
Available online, or at the Thermotex Therapy Systems Inc. office, 15, 6115 4 St. S.E., 403-252-5335, thermotex.com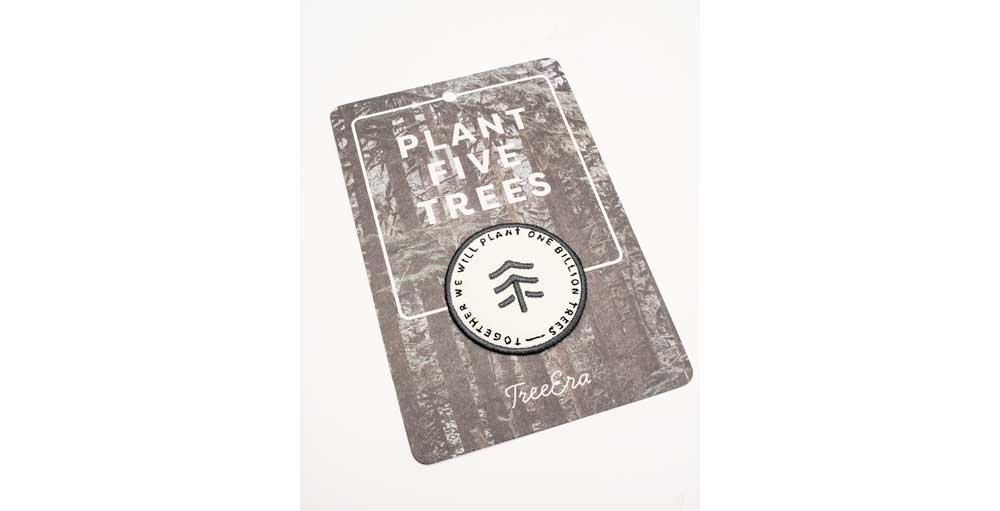 photograph by jared sych
Remember back in Girl Guides or Boy Scouts when you'd feel that incredible sense of pride with the addition of a new achievement badge? Think of this as your carbon-footprint badge. Local musician Michael Bernard Fitzgerald founded TreeEra as a way of bringing people together around an issue he cares deeply about. The local venture helps battle climate change by planting trees on behalf of its supporters in exchange for a monthly subscription fee (from $12 per month). If you don't want to commit to a subscription, you can buy the 5-Tree Patch ($15) and TreeEra will plant five trees on your behalf.
Available at Liz & Lottie, 537 Riverfront Ave. S.E., 403-263-0800, treeera.com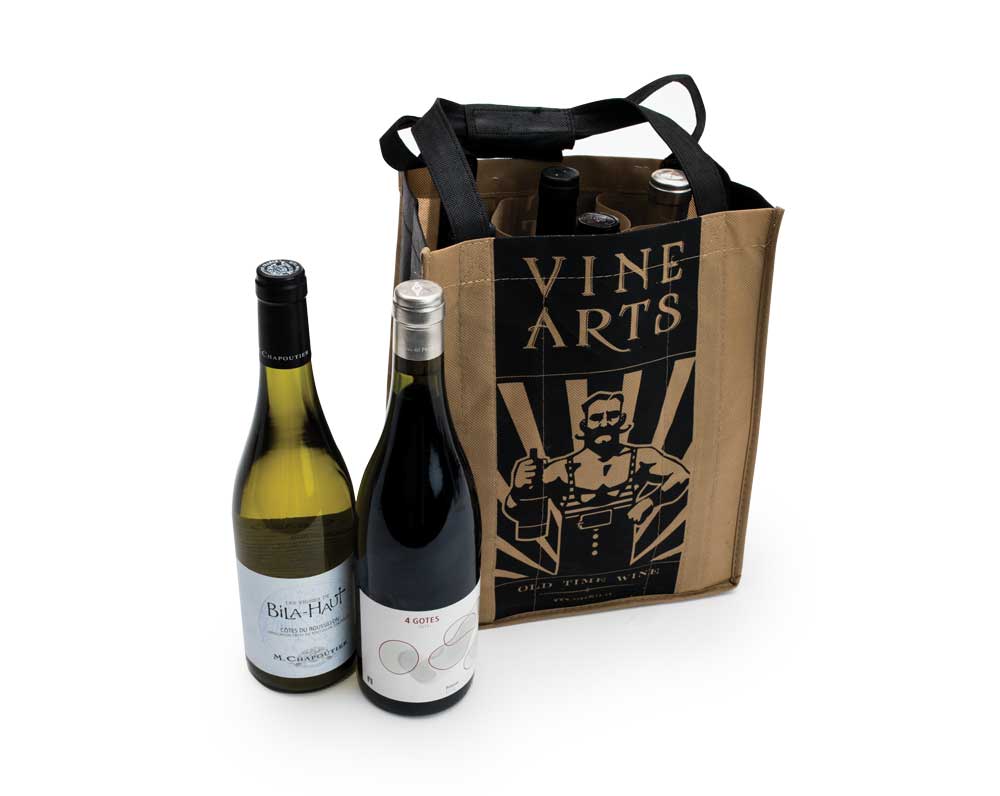 photograph by jared sych
If a book-of-the-month club seems pass at this point, perhaps a wine-of-the-month club is worth considering, particularly since there's a new local entry on the scene. For $140 per month ($150 with delivery) club members receive six bottles, hand-selected by Vine Arts' owner Jesse Willis, with tasting notes and pairing suggestions for each. They'll even throw in a bonus bottle if you wrangle a friend to sign up. For more information visit either of the two Vine Arts locations or email info@vinearts.ca.
101, 932 17 Ave. S.W. and 1310 1 St. S.W. vinearts.ca
Icy weather and overheated indoor spaces are probably not in line with your New Year's resolution to get your skin concerns under control. Thankfully, XO Treatment Room has the solution. Pop in for the time-conscious XOA treatment ($350), a customized, multi-correctional treatment in which XO owner Annie Graham will assess your skin's needs and use a combination of lasers, peels and facial treatments to get it back in shape. Need an extra little pick-me-up? Request to have a crystal facial massage added to your XOA for some extra sparkle.
1306 1 St. S.W., 403-475-3088, xotreatmentroom.com