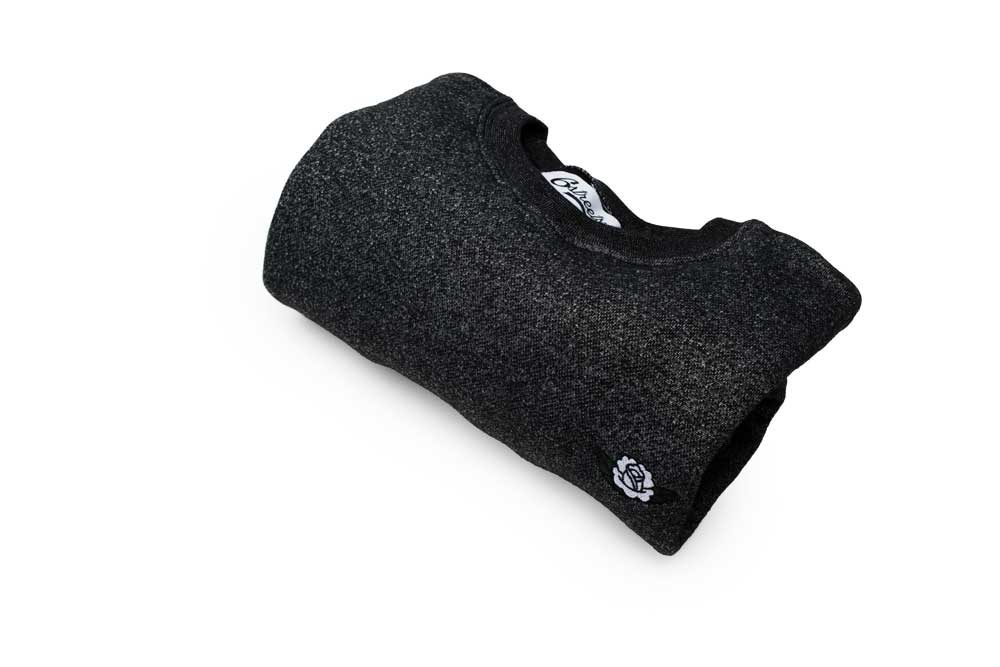 Locally designed in downtown Calgary, 6streets is a men's streetwear brand that proves that comfort can still be stylish and that even simple items can have a story. Case in point is the company's York Crewneck ($100). The soft, marled-fleece pullover is adorned with a single tiny white rose – a reference to England's historic War of the Roses between the House of Lancaster, which was represented by a red rose, and the House of York, represented by a white rose. The cozy pullover is perfect for transitioning into those chilly autumn evenings.
Available at Modern Menswear, 2500 4 St. S.W., 403-457-3377, modernmenswear.ca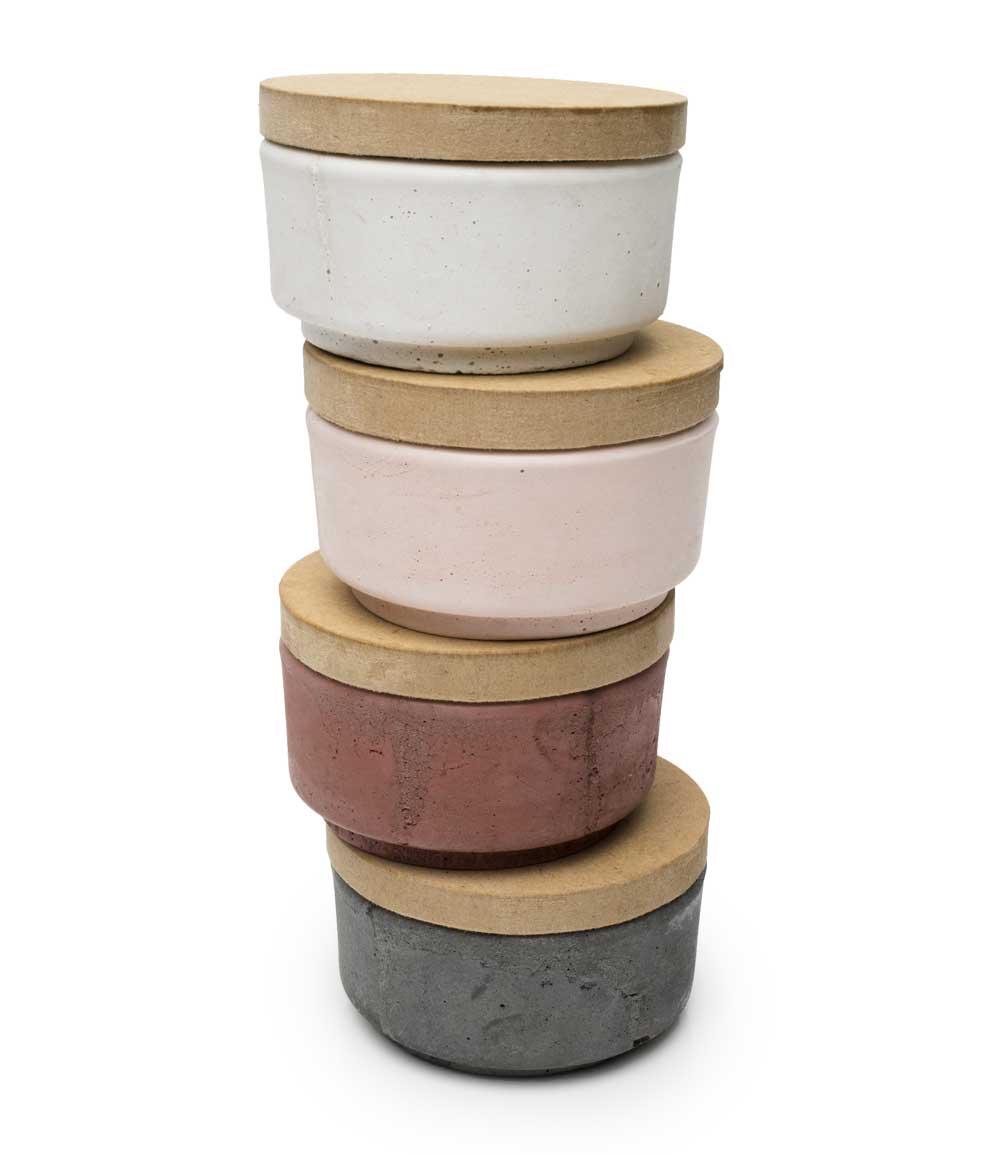 Ideal for storing small objects or as a pinch pot for your favourite spices and salts, these handmade concrete dishes ($20) are very practical and stack nicely in multiples with their solid wooden lids. Based in Edmonton, co|create is a husband-wife design duo with
a background in architecture who now focus on designing fun and minimalist homewares.
Available at Greater Goods, 8, 606 Meredith Rd. N.E., greatergoodsco.ca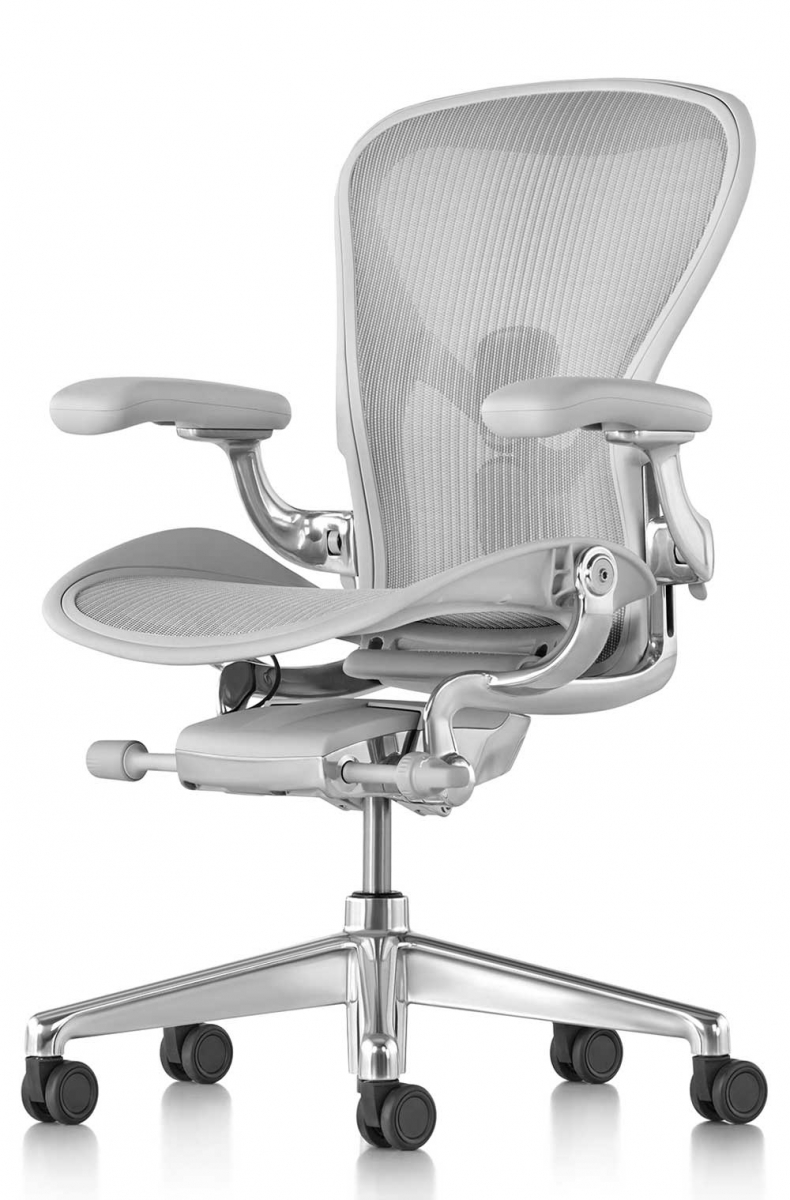 Herman Miller has been known for its exceptional office furniture for decades. Since its debut in 1994, the company's Aeron Chair has been one of its staples. Applying fresh technology to the time-tested design, the Aeron was recently remastered. The new features include better stability and comfort through smarter pressure distribution, adjustable sacral and lumbar support and new colour options for modern office environments. The Aeron Chair (starting at $785) can be purchased at Herman Miller's Calgary distributor, Contemporary Office Interiors (COI).
2206 Portland St. S.E., 403-265-1133, coi.bz
Seed Yoga's Antidoge pants
Does your yoga flow need a little work? Perhaps the answer to finding your Zen lies in your yoga wear. Designed and ethically made right here in Calgary, Seed Yoga's Antidote pants (starting at $150) are made with natural hemp fibres that allow the skin to breathe while practicing yoga, walking or just lounging. The unisex harem-style pants will be your new go-to garment as the hemp, organic-cotton and spandex fabrication gets softer with every use.