Yes, axe throwing is a thing. In fact, it's so popular, it has its own facility. BATL Grounds is a venue that has lanes and scoreboards and viewing sections. It began in Toronto in 2006 when the CEO decided to make his backyard tournaments public. The spelling is an acronym – Backyard Axe Throwing League. This July, it expanded west. Calgary's 10,000 square-foot facility is near Sunridge Mall at Unit 80, 2151 32 St. N.E.
Axe throwing is pretty much exactly what you think it is. Stand at the end of a lane, throw the axe and try to hit the target. Like in darts, there are coloured rings that correspond with points. The goal is to stick the axe in the bullseye.
You are on your own when you throw the axe, but BATL Grounds is set up for group play. It typically books sessions with a minimum of 12 people for a three hour round robin tournament, though groups can be as large as 150. Before the tournament begins, an instructor will coach the group on how to throw the axe. That means you can show up with no experience and figure it out quickly.
It's the kind of event that attracts bachelor and bachelorette parties, birthday parties and team building events. You can bring your own food and drinks to make it into a real party, but hold off on bringing the booze. BATL Grounds isn't licensed for liquor yet.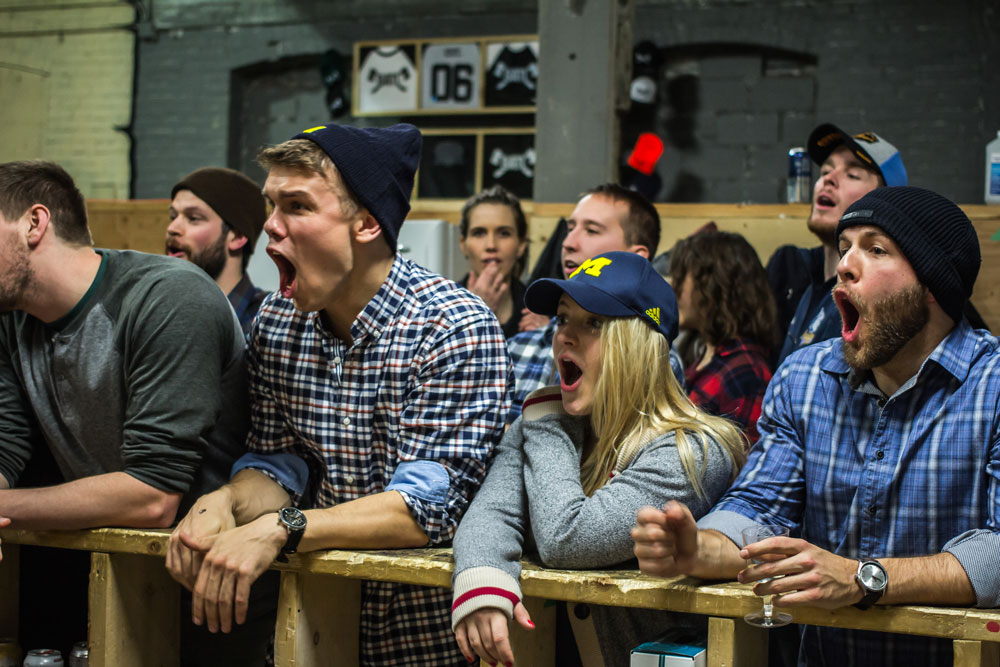 If you don't have that many friends or want to go at it solo, BATL Grounds also has a league. It's once a week for eight weeks. The first season is $109.52.
You can join the league or book an event online. And, to introduce itself to Calgary, BATL Grounds is also hosting drop-in sessions throughout July from 5 to 9 p.m. Stop in by yourself or with friends to see what it is all about and try your hand at throwing an axe.
BATL Grounds is at Unit 80, 2151 32 St. N.E., batlgrounds.com, @batlgroundsaxe