Background
Esker Foundation was opened in 2012 by Calgary philanthropists Susan and Jim Hill. The gallery follows a unique funding model where it is a privately-funded, not-for-profit. The gallery is also self-sustaining as the Inglewood building in which its located in was built specifically for the gallery and the rent by commercial tenants, including agency Critical Mass, pays for the operational costs. "This whole block was built specifically with housing Esker Foundation in mind," says marketing and communications manager Jill Henderson.
The space
In the Atlantic Avenue Art Block in Inglewood, Esker Foundation is a 15,000 square foot space that has three exhibitions a year. According to Henderson, the space is a museum A level for environmental factors, which means it is able to borrow work from museums all around the world. The Esker Foundation is on the fourth floor of the building but on the street level there is also a project space, which features work by emerging Calgary artists.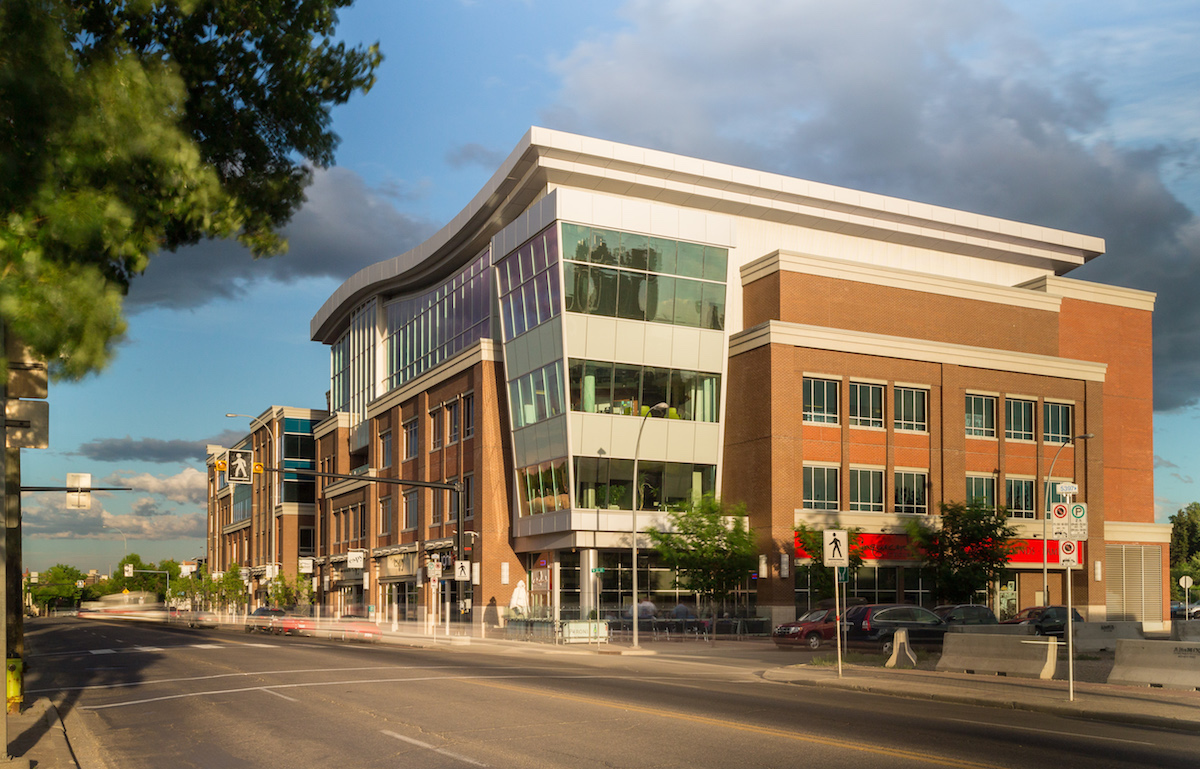 The Atlantic Avenue Art Block which houses Esker Foundation on the fourth floor. There are creative agencies throughout the building with restaurants and retail on at street level.
What you'll find
Esker Foundation features provincial, national, and international artists through three exhibitions each year. Along with those exhibitions, Esker Foundation offers workshops, talks, and seminars with the artists that are free to attend. "It is very much about having access to the artist," says Henderson. "We think it's important because it's a way for people to connect directly to living working artists and learn directly from them and their processes."
Artists to note
Currently, Esker Foundation is featuring work by Hungarian-Canadian artist Anna Torma and Vancouver-based artist Vanessa Brown. Torma has 40 years of experience in textile and hand-stitching work. Brown works with steel, glass, sounds and fabric to create large, fantastical sculptures. The exhibition is on until September 2, 2018.
Know before you go
Beyond art exhibitions and workshops, Esker Foundation also has a number of lounge spaces for anyone looking for an escape from the city. Spectacular views of the Calgary skyline can be seen from the Lantern Library lounge space. According to Henderson, the gallery asks artists for books that have influenced or books that accompany their art works. Esker Foundation also has a partnership with Calgary Reads and offers a selection of children's book available to browse. The Nest is another meeting space available at the gallery.
1011 9 Ave. S.E., 403-930-2490, eskerfoundation.com