BMX and mountain bike riders can now catch some air (or try riding for the first time) at the first indoor bike park in Calgary.
Owner Ryan Greenberg first came up with the idea for the facility around two and a half years ago. After making his own ramps at home, visiting other bike park facilities in Canada and the U.S. as research and finding a location in northeast Calgary, B-Line Indoor Bike Park officially opened on October 24.
The 60,000-square-foot facility has room for around 175 riders and caters to all ages and skill levels from beginner to advanced. Taking a cue from ski hills, the features are colour-coded according to their level of difficulty – green is easiest, blue is medium and black is the most difficult. All the bike features were handbuilt by a team of around seven (including Greenberg) over the past six months.
In the future, the facility will offer lessons for beginners and on topics like how to do back flips on a bike.
B-Line offers several entrance passes, including one hour rides with a rental for $30, day passes for $30 and annual passes for $800. The facility has a pro shop and BMX and dirt jumper bikes for rent. You can bring your own bike if it's clean and works properly, or you can rent a bike, helmet and pads for $25 from B-Line.
6, 401 33 St. N.E., 587-470-1259, blinebikepark.com
Here's what you'll see at B-Line Indoor Bike Park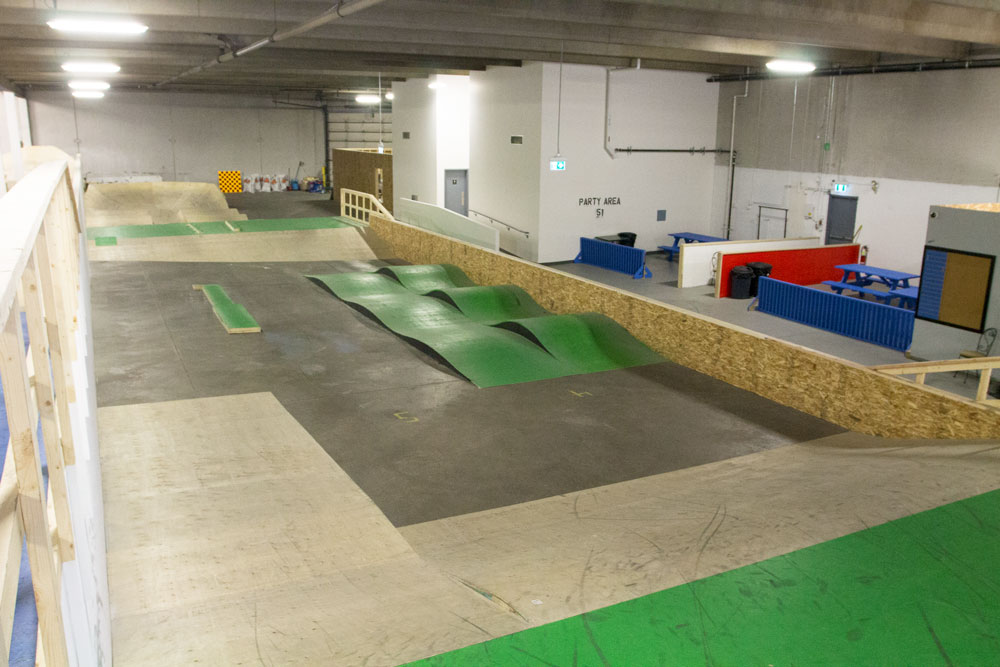 This beginner's area is the first feature you'll see at the park. If you're new to BMX, this is probably where you'll want to start before tackling the more difficult features.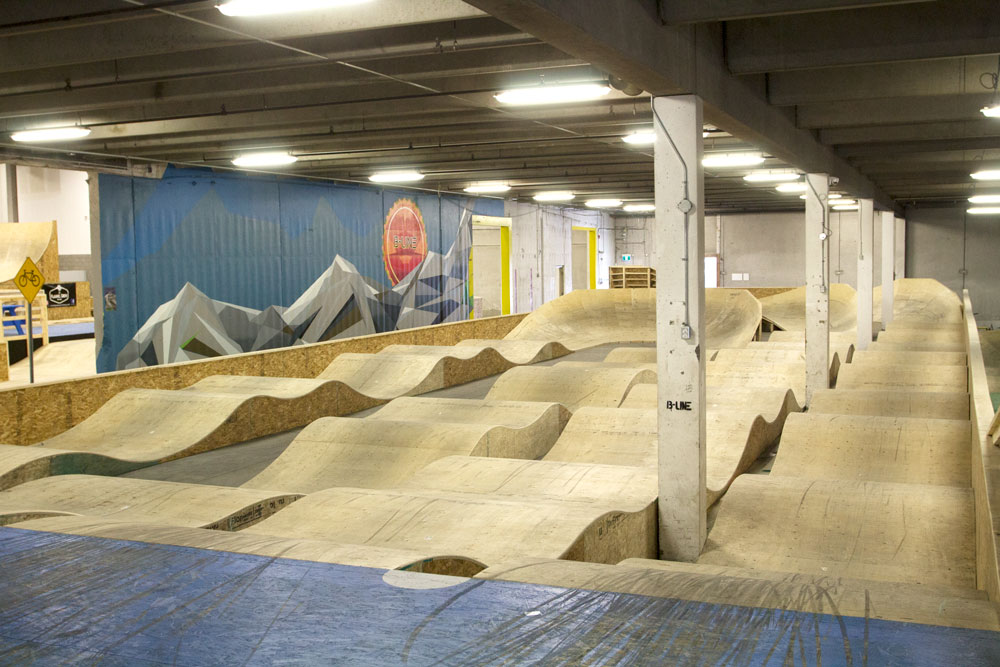 An intermediate pump tracks feature in the park.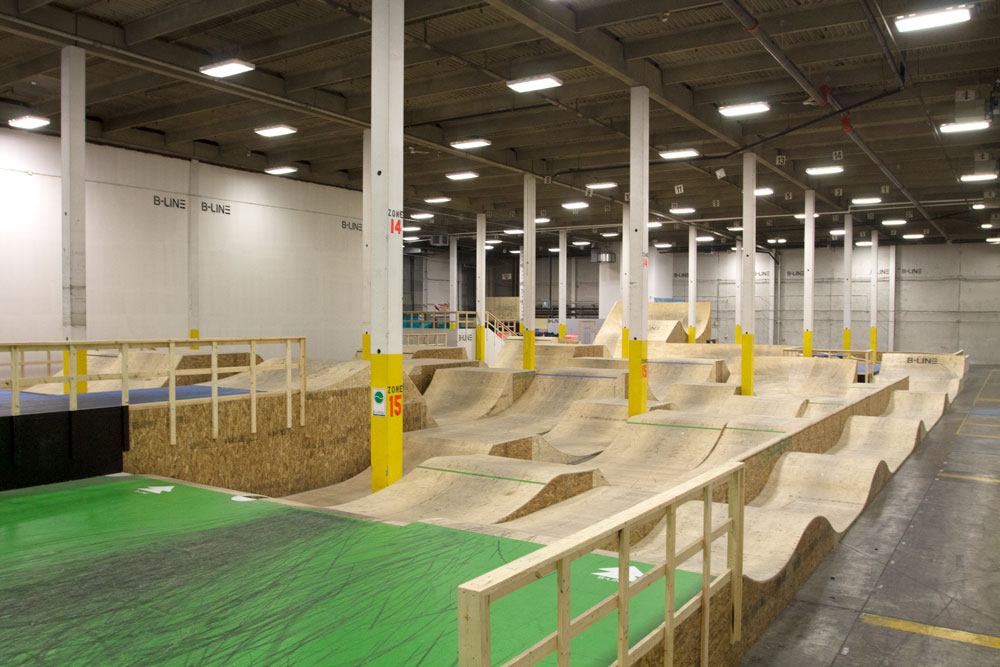 Further into the facility, there are jump lines that grow in difficulty from green to blue to black. The green jumps range from two to two and a half feet, while the blue jumps are four and a half feet.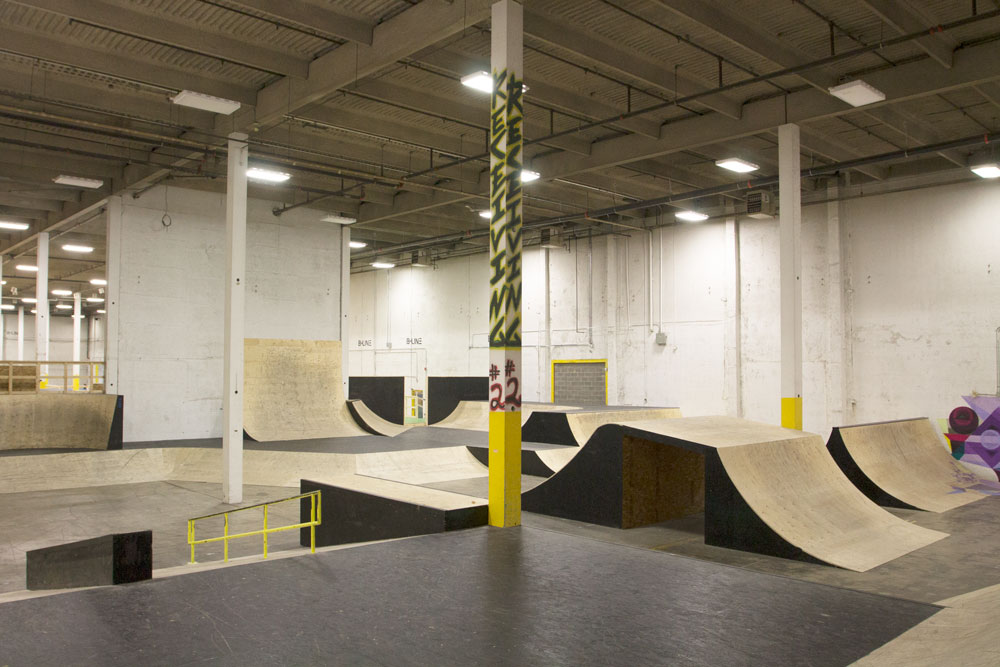 This area is known as "The Bar" or the "Big Air Room." It features a street section, a box jump and a six-foot spine. "When BMX freestyle was announced [as a new sport for the 2020 Tokyo] Olympics, we changed the design of this room a little bit and put in more of the features that they're going to have in the Olympics," Greenberg says.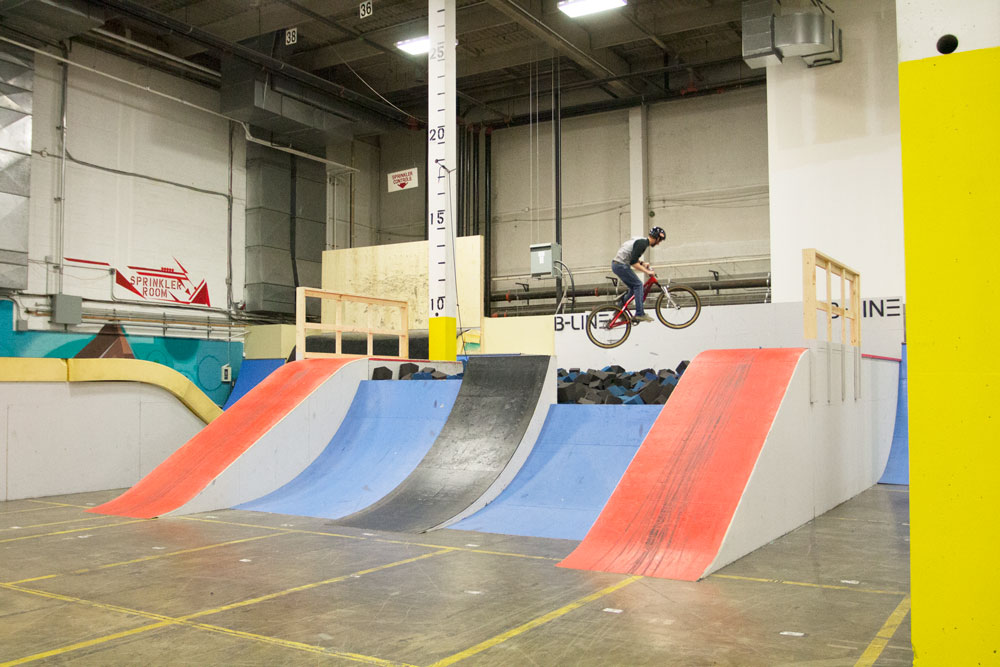 Riders can take four-foot, five-foot or six-foot jump ramps into a large foam pit. Beside the foam pit, there's a Resi ramp that has a foot of foam with a quarter inch of rubber on top for the landing.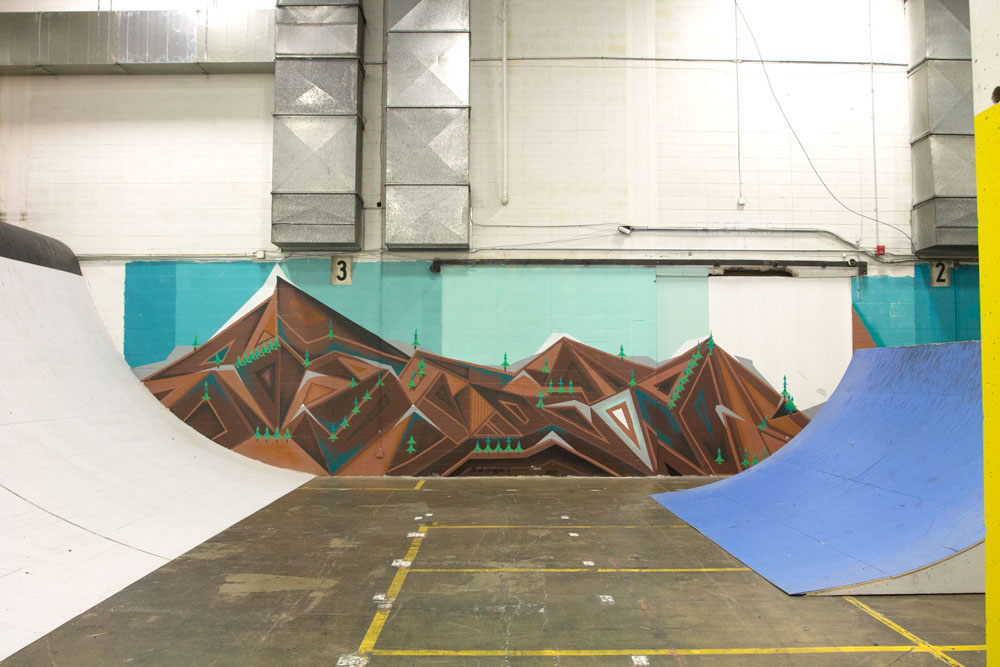 The wall murals in B-Line were painted by local artist Josh Creighton.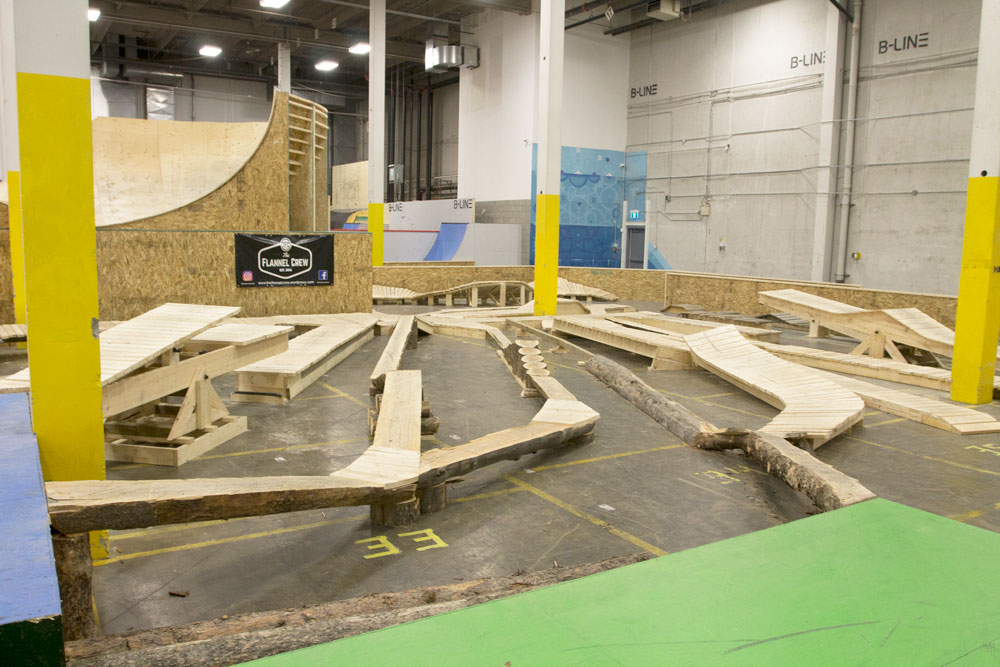 In the mountain bike skills section, the features are similar to what you'd find out on an actual mountain biking trail.