Save your hard-earned Canadian dollar. These six vacation packages combine summertime activities, like whitewater rafting, golf and live theatre, with accommodations, and highlight the best Alberta has to offer.
Canadian Rocky Mountain Resorts' (CRMR) three properties are ideally situated for hikers in Banff National Park (Deer Lodge and Buffalo Mountain Lodge) and Yoho National Park (Emerald Lake Lodge). From $182, the Hikers Package includes one night accommodation in a lodge of your choice as well as a boxed lunch prepared by CRMR's gourmet chefs to take with you on your mountain wanderings. Finding the trailhead is up to you.
Various locations, 403-410-7417, crmr.com
From canoeing to hiking, there's lots to do in Lake Louise in the summer months, and the Fairmont Chateau Lake Louise wants to help you take full advantage of the mountain activities. From $329 per night, the Mountain Adventure Package includes accommodation at the luxury mountain resort and a $100 credit to use towards outdoor activities, such as a guided hike. If the outdoors aren't your scene, use the credit towards the spa or meals at the Chateau's award-winning restaurants.
111 Lake Louise Drive, Lake Louise, 403-522-3511, fairmont.com/lake-louise
Fans of CBC's Heartland can explore the backdrop for where the family drama is filmed on horseback. The Heartland Horseback Holiday Package is a team effort by High River's Heritage Inn Hotel & Convention Centre and Anchor D Guiding and Outfitting. From $411, for a family of four, the package includes one night accommodation, breakfast and a two-hour guided horseback riding adventure through the foothills.
1104 11 Avenue S.E., High River, 403-652-3834, heritageinn.net
Summer in the Rocky Mountains means white water rafting and Jasper's Athabasca River has rapids for all levels of thrill seekers. Mount Robson Inn's White Water Rafting Package includes two nights accommodation, daily breakfast and a three-hour rafting trip with Jasper Rafting Adventures. From July to September the package starts at $598 for two adults.
902 Connaught Drive, Jasper, 780-852-3327, mountrobsoninn.com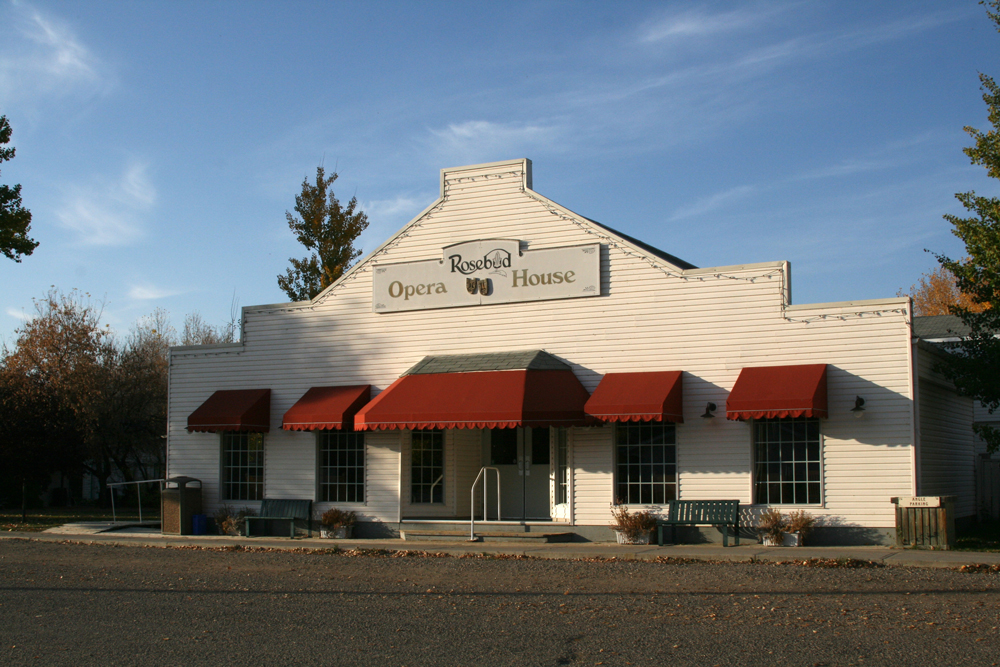 Rosebud theatre
Rosebud Theatre's summer productions run until the end of August.
If you're making the 70-minute drive to catch a play at Rosebud Theatre this summer, you may as well stay the night at the sweetly named Rosebud Country Inn. From $366, for two guests, the Theatre Package includes two tickets to the show, one night accommodation, homemade pie and coffee at the Inn's Pie Shoppe, and full breakfast.
2 Avenue, Rosebud, 403-677-2211, rosebudcountryinn.com
The Wateron Lakes Golf Course was built between 1929 and 1939 and is one of the oldest in Canada. Waterton Lakes Lodge's Golf Package is a steal, especially for travelers who can stay mid-week. For $298, Sunday to Thursday, the package includes one night accommodation, 18 holes of golf for two and $50 dining credit at Vimy's Lounge and Grill.
101 Clematis Avenue, Waterton, 403-859-2150, watertonlakeslodge.com