It's been almost two years since Studio Bell, home of the National Music Centre (NMC), opened in East Village. In that time, thousands of guests have visited the NMC to check out exhibitions about Canadian artists, see some of the costumes and instruments they once used and learn more about Canada's music scene and history.
But there's still plenty more to see on the new Backstage Pass Tours that launched in February.
These one-hour tours take guests behind the scenes of the west block of the Studio Bell building. An interpreter leads the tours, which run every Sunday at noon and 1:30 p.m.
Expect to hear interesting facts about (and often, some playing of) historic musical instruments from around the world that are part of the NMC's collection. Tour guests will also get to walk inside the restored King Eddy and check out the building's recording studios, which includes the Rolling Stones Mobile Studio.
"We're excited about what the future holds for the west block of the National Music Centre and all the potential that it has for, number one, creating new music through artists from across Canada, Calgary and the world. Number two, offering those exclusive tours to music fans, explorers and champions that really want to do deep dives into music making and getting close to the history – and in some cases, getting close to artists who are working in those studios. And then number three, I think just the curiosity around the local lore of the King Eddy and what lies in the future with future live music programming at the King Eddy," says National Music Centre president and CEO Andrew Mosker.
"I think our visitors are going to get a glimpse of those three elements and a few surprises along the way."
Here are a five cool things you'll see on the tour
A grand piano with 130 famous signatures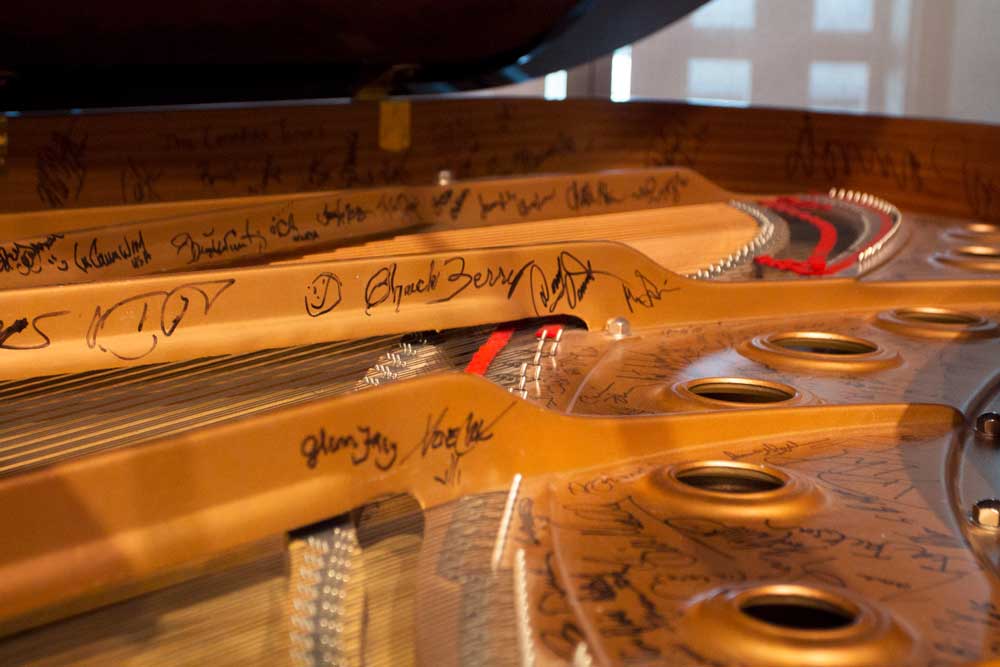 photograph by alana willerton
What is it: The David Foster Foundation Grand Piano
Why it's cool: If you've seen Canadian artist and producer David Foster perform on tour, he may have been playing this piano. It was eventually auctioned to raised money for the David Foster Foundation, but not before 130 artists and celebrities signed the inside of it. Look for notable names like Chuck Berry, Glenn Frey, The Tenors and more.
A harpsichord that's more than 400 years old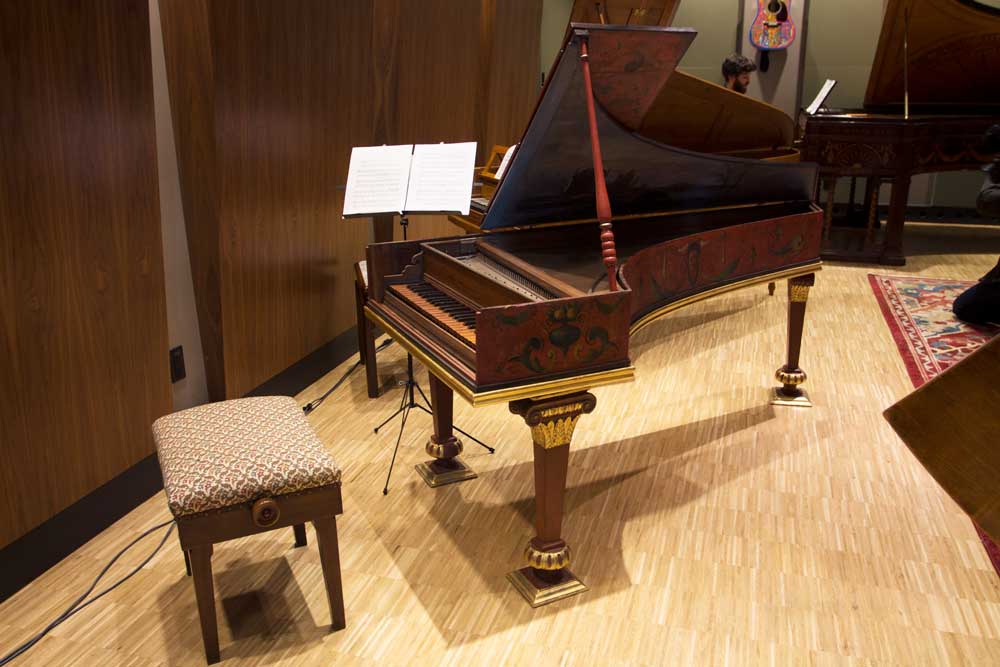 photograph by alana willerton
What is it: A Trasuntino Harpsichord
Why it's cool: This harpsichord is really old; it dates back to 1591. There's only one other instrument in the NMC's collection that is older than this harpsichord. Plus, you'll get to hear it being played during the tour.
A notable recording studio and console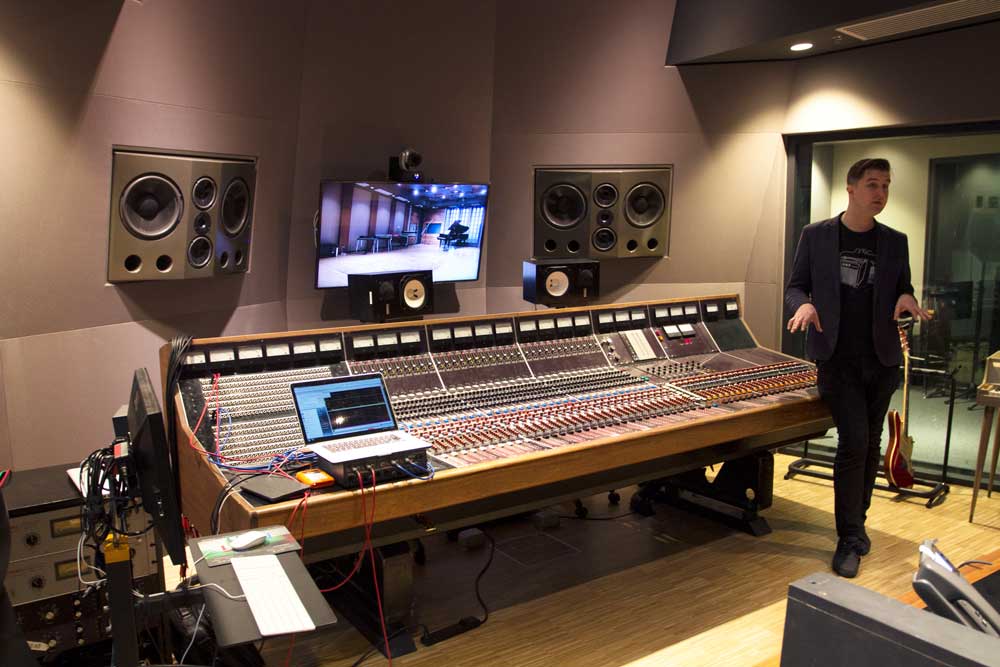 photograph by alana willerton
What is it: The Trident A-Range Console in the Trident Studio
Why it's cool: There are a lot of reasons. First, other than a few recording artists and private tour guests, not many people have seen this recording studio in Studio Bell. Former Great Big Sea member San McCann recorded his latest album There's a Place here last year. And there's the console itself. Built more than 40 years ago in London, "there were only 13 of them made to this standard," according to Jason Tawkin.
A mobile studio that was once used by The Rolling Stones (plus many other famous artists)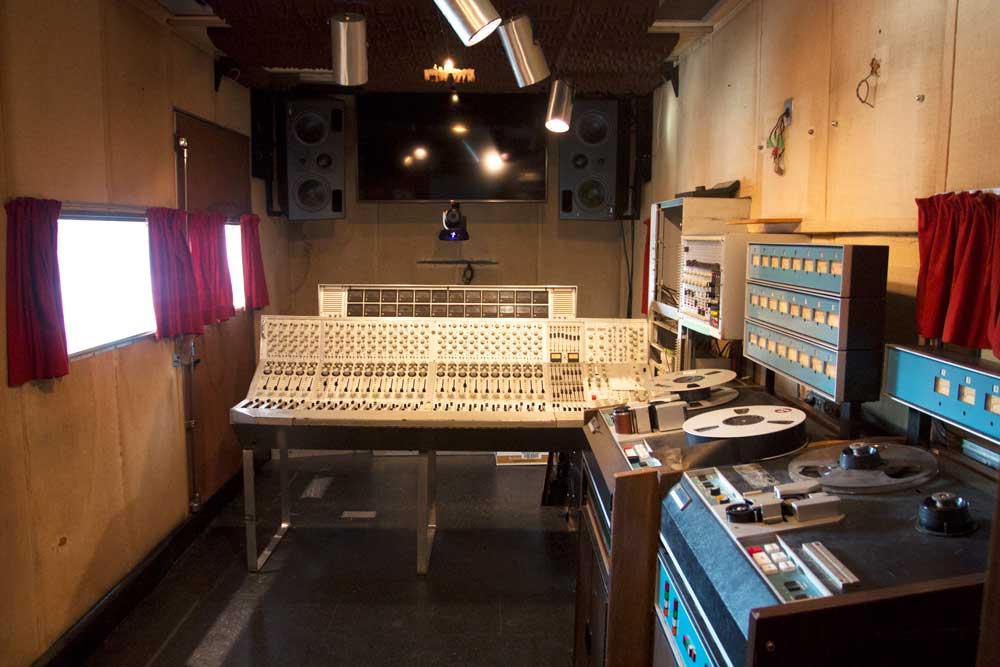 photograph by alana willerton
What is it: The Rolling Stones Mobile Studio (this is the inside the studio; the outside looks like a large blue truck)
Why it's cool: Iconic rock band The Rolling Stones recorded albums using this mobile studio. Artists and bands such as Santana, Neil Young and Iron Maiden also used the mobile studio to record various albums. The studio has been restored and can be used to record music today.
The biggest synthesizer in the world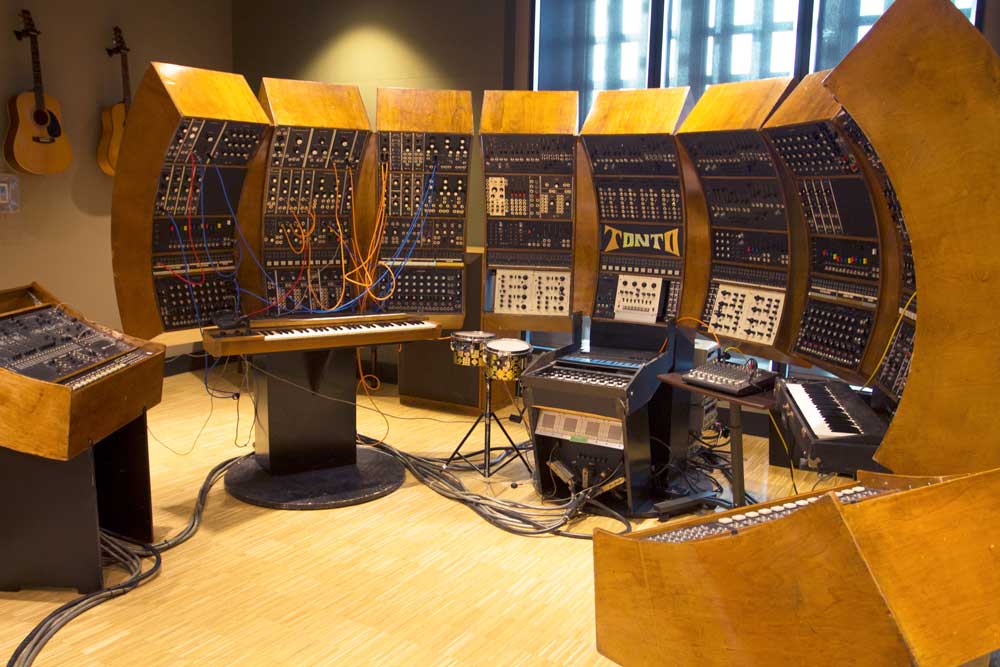 photograph by alana willerton
What is it: Tonto (The Original New Timbral Orchestra)
Why it's cool: Not only is this the biggest synthesizer in the world, but you can hear it in action on albums by artists like Stevie Wonder.