While gunplay during a date is usually a bad sign, Calgary firearms and apparel store The Shooting Edge is hoping to change that. The company, located in the Calgary Farmers Market, is offering couples that want to get away from dinner and a movie the opportunity to test their skills the shooting range and the kitchen thanks to their Date Night at the Edge package. The evening consists of a chance to shoot three different types of guns in the range followed by a culinary experience The Shooting Edge's commercial kitchen, where couples learn to prepare a full meal from drinks to desserts, focusing on game meats that are typical hunter fare like quail, elk and partridge.
While cooking and shooting might seem like an odd pairing, according to Calla Mitchell, the marketing director for The Edge Group, it's actually a natural fit.
"People are coming back to hunting because it's the original organic, everyone wants free range, no-hormones, antibiotic-free, local food, so if you're going to eat an animal, there's a lot of great reasons why you would hunt that animal yourself," says Mitchell. "The problem becomes, unless you've grown up with it, not a lot of people know how to cook them, so we started the cooking classes so people could come in and learn."
Another reason for the novel date night is to encourage those who might be curious about, or have partners that are intimidated by, guns to come in and familiarize themselves in a safe environment. Before anyone sets foot in the range, a range officer will go over safety instructions on handling guns, demonstrating proper grips and safety protocols and answering any questions. Once inside the range, every couple is given a set amount of ammunition for 9mm, .45 caliber and shotgun, taking turns on each until they've shot their last round. The group sizes are limited to 10 people.
"Once they've done it a few times, the fear of it goes away and people get comfortable, and they have a good time," says Mitchell. "I've rarely seen anybody that walks out still feeling nervous."
Moving from the range to the commercial kitchen, each couple is given one section of the night's menu to prepare for the group, as well as their own island from which to prepare their food. Depending on what's on the menu that night, participants can pick whether to prepare the game meat, desserts, drinks or salads, though every couple gets a copy of the full menu with recipes to take home. Ingredients are sourced from the nearby Calgary Farmer's Market, and the class itself is guided by an instructor from Calgary-based Poppy Innovations, and every meal comes with pairings by a sommelier who will be on hand to answer any questions and pour you a glass.
Between the firearms, the food and the friendly atmosphere, The Shooting Edge's date night package is a unique way to spend an evening with a partner that will sharpen both your marksmanship and culinary skills.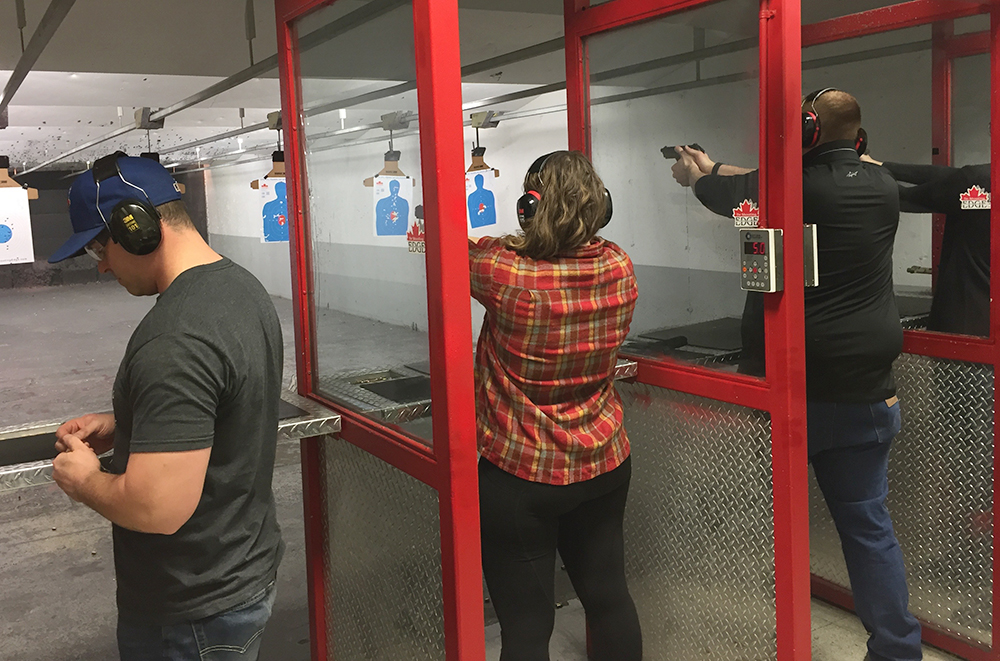 Photos by Andrew Guilbert
The Shooting Edge provides you with guns, bullets and targets, but you're on your own when it comes to marksmanship skill.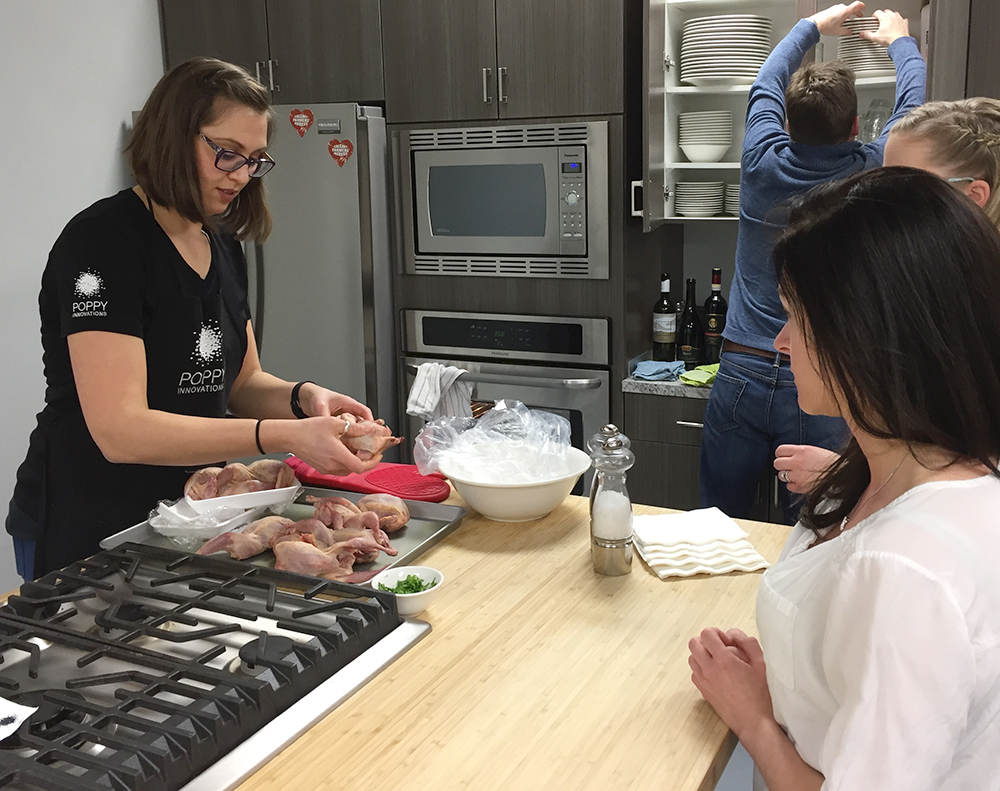 Photos by Andrew Guilbert
An instructor from Poppy Innovations prepping spatchcock quail for attendees.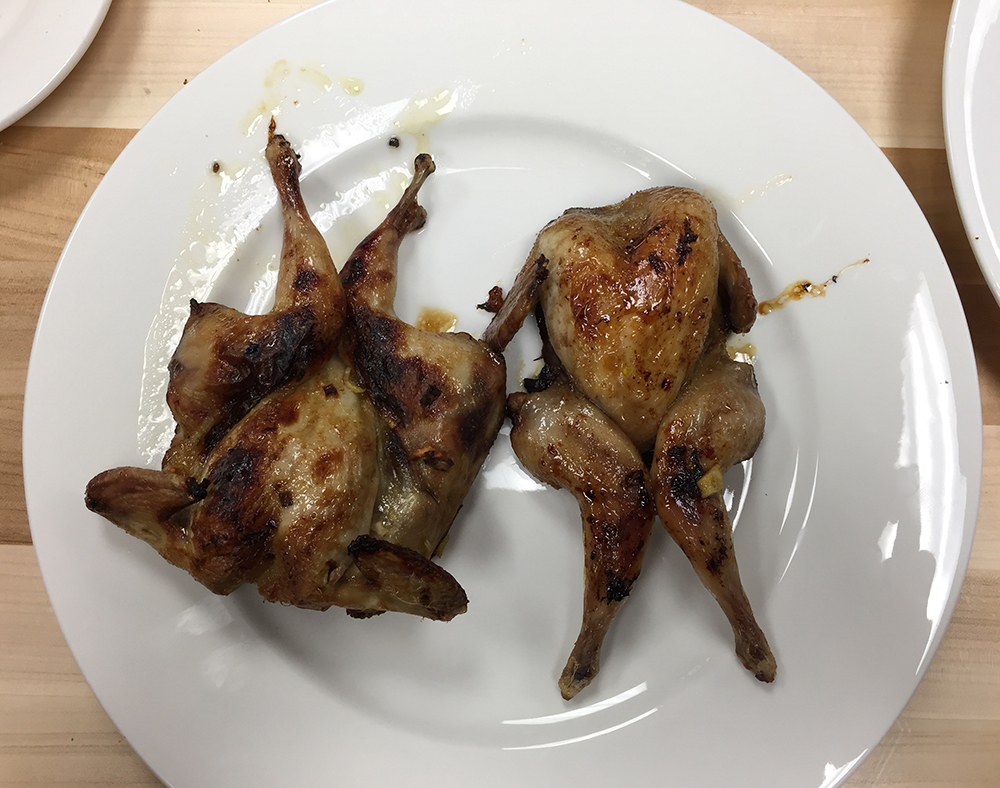 Photos by Andrew Guilbert
Honey-roasted spatchcock quail prepared by participants.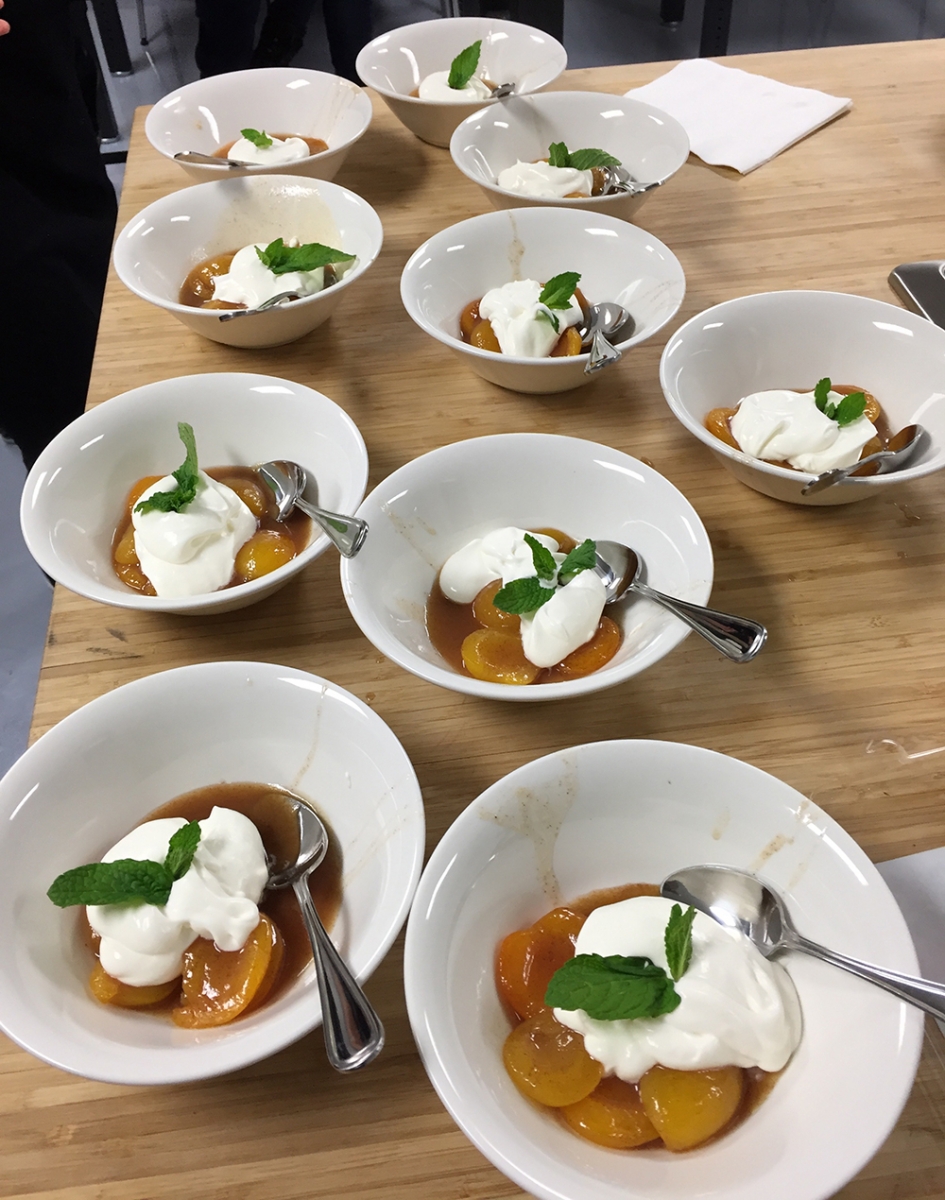 Photos by Andrew Guilbert
Apricot dessert with crme frache prepared by attendees for the class.
For more information or to book a date night, visit theshootingedge.com.