SPECIAL ADVERTISING SECTION
Caring For Community
As a city that cares, Calgarians have always gone above and beyond to support others, and 2021 was no exception. Over the trials of the past year, locals have tirelessly provided love and support to those in need while finding new ways to give.

 
From investing in Alberta's youth to supporting clean water globally, here are four Calgary organizations that are caring for community.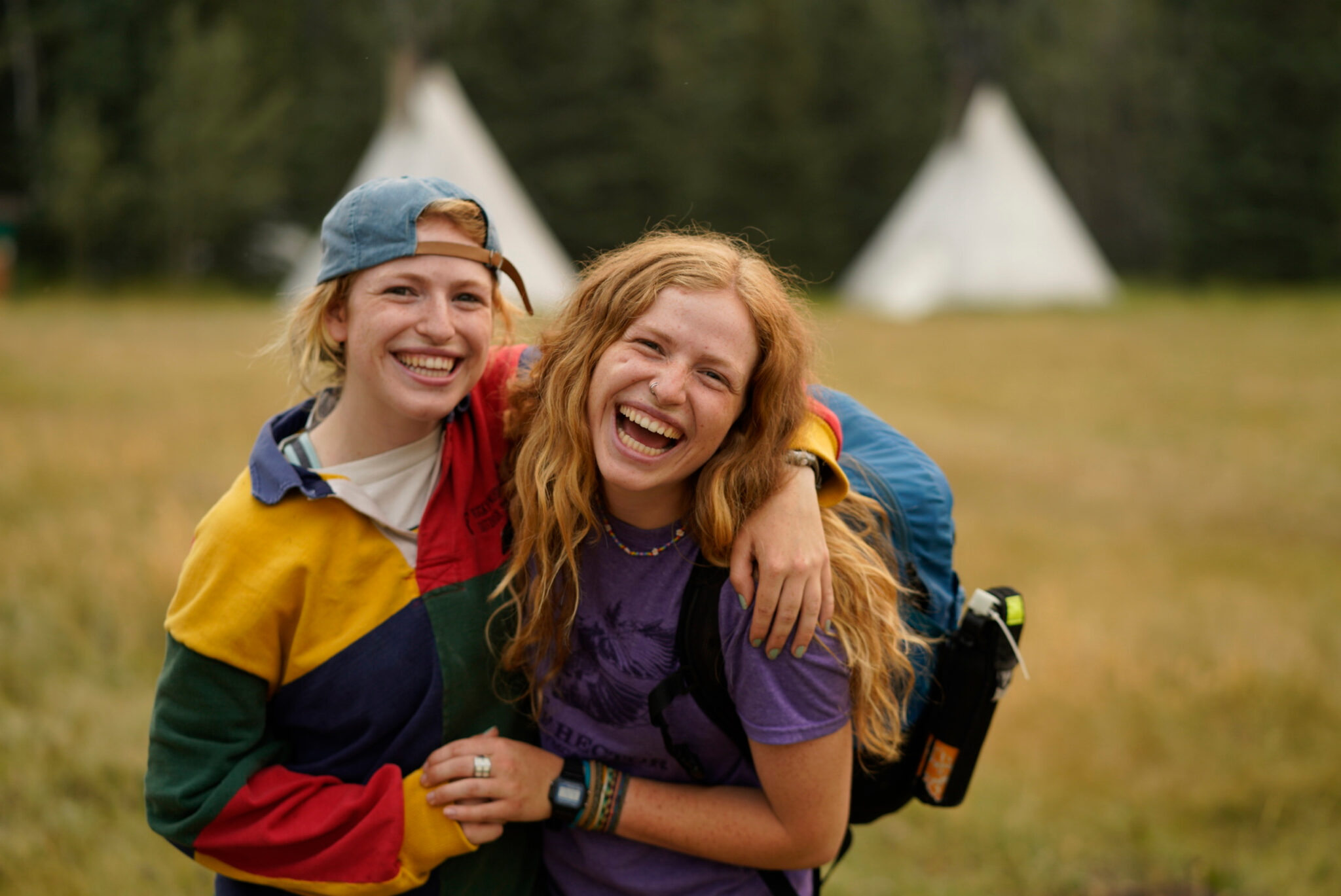 A YMCA Camp for All Kids
Camp Chief Hector YMCA celebrates 91 years of investing in youth and developing future leaders
Since Camp Chief Hector YMCA first opened in 1930, it has always been more than just a camp. It is a place ingrained in a rich history of culture, friendship, resilience and growth, and offers space for children and youth alike to grow and thrive.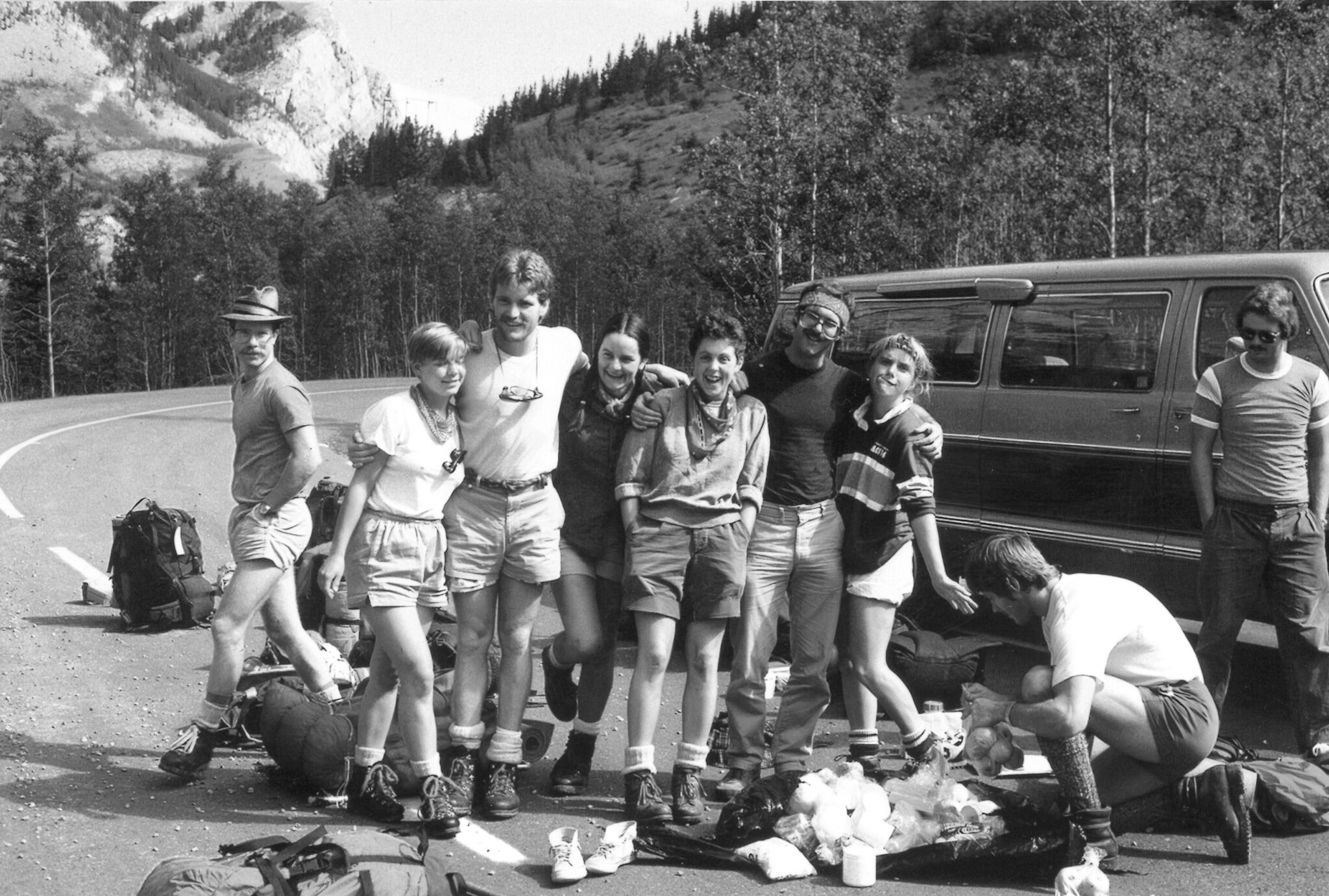 Over the camp's 91-year history, there have been a few key changes. Originally, the camp was for boys only, and it wasn't until 1972 that girls were also able to attend. It was also renamed from Rocky Mountain YMCA to Camp Chief Hector in honour of Chief Hector Crawler, a Stoney Nakoda First Nation Chief who helped YMCA start the camp on the Ancestral Lands of the Stoney Nakoda and the Blackfoot Confederacy. But what hasn't changed is the history and value the camp offers year-round to its campers –– the most important of which is ensuring the chance for all children and youth to experience camp life.
"It should not be a luxury to go to camp and have fun and learn and explore," says Jennifer Walker, Vice President, Philanthropy at YMCA Calgary.
YMCA Calgary is a charity and believes in opportunity for all no matter what, especially when it comes to a life-changing camp experience. Annually, YMCA Calgary and its donors financially support more than 1,000 kids to participate in the camp totalling over $350,000 in camp financial aid each year.
Initially, Camp Chief Hector YMCA offered summer programs and family weekends before it expanded to provide educational programs year-round. Today, there are multiple activities available, from canoeing, hiking, archery, arts and crafts, horseback riding, a climbing tower and more. Campers can choose from six- to 13-day long camps available for children ages six to 15. No matter the activity or the duration, Camp Chief Hector guarantees that all its campers meet goals, gain resilience and grow both independently and as leaders of the future.
For youth 16-18 years old, Camp Chief Hector offers a one-month Leaders in Training (LIT) program where youth learn and develop their counsellor and leadership skills through training and leading activities for younger campers. For more adventure-inclined kids, there is the opportunity for a six-week canoeing trip through the Northwest Territories. The campers themselves plan the entire expedition, including stops, meals and schedules, while developing leadership, personal and group skills through the experience.
"We want kids to have a fun summer camp experience, but also focus on how their experience will help them become better friends, better communicators and more inclusive community leaders supporting others and not just themselves," says Walker.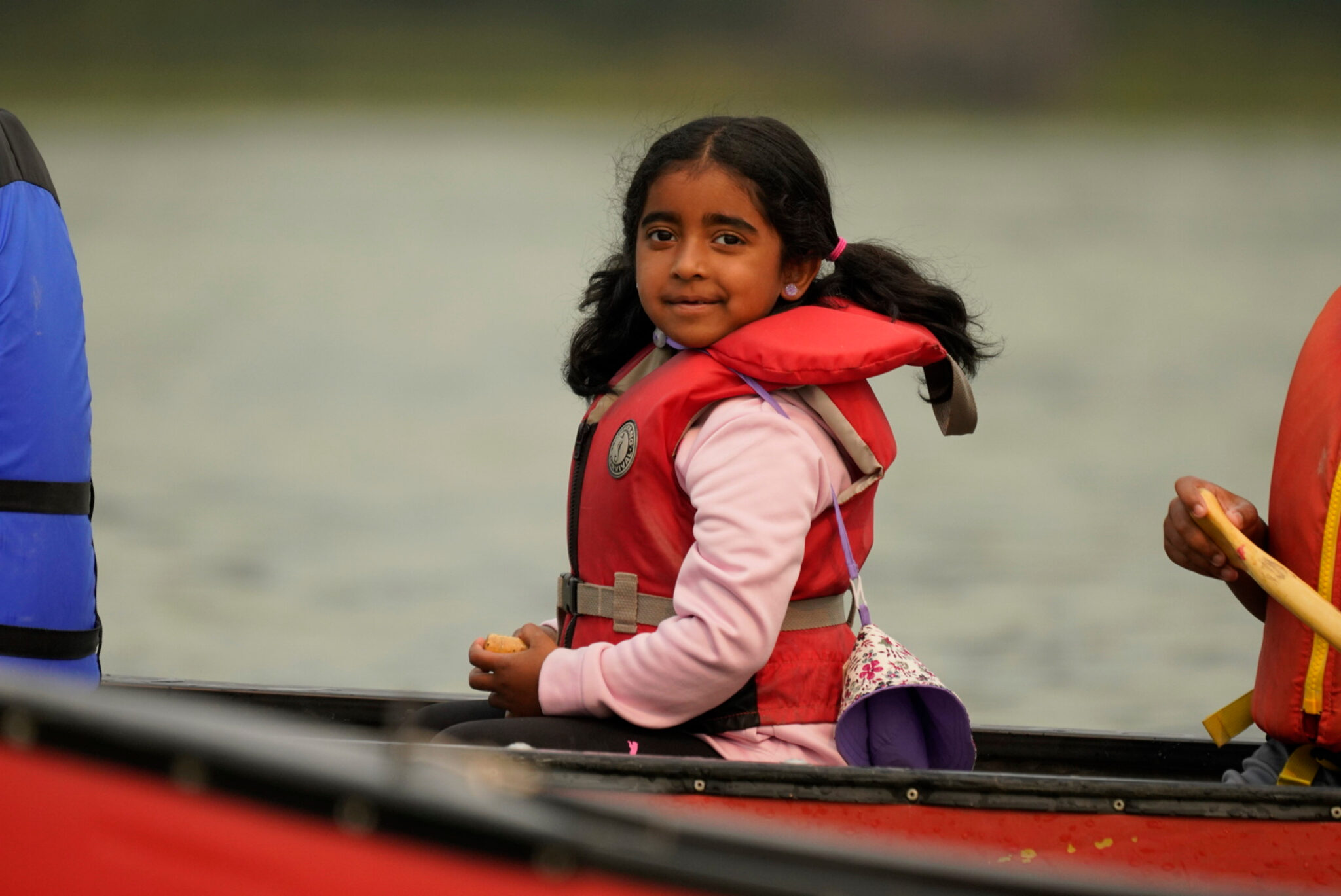 For over 90 years, Camp Chief Hector programs have created memories and friendships to last a lifetime. YMCA Calgary is creating a Camp Chief Hector Alumni Program to rekindle old friendships, reminisce, and share camp updates and events. All former campers and staff are invited to complete an Alumni Survey at ymcacalgary.org/cchy-alumni. Get reconnected with camp, old friends and hear about the exciting plans in store for Camp Chief Hector YMCA as it approaches its Centennial year.
To enroll at Camp Chief Hector YMCA, please visit ymcacalgary.org/camps. 
Giving Back to Our Health Care Heroes
These local organizations are creating respite areas for health care workers to offer much-needed rest
Since the start of the COVID-19 pandemic in March 2020, 38,000 health care providers, 3,000 physicians and 4,900 hospital volunteers have been at the forefront of providing care and support to Calgary patients. They have often donned different hats and acted as counsellors, friends, confidants and more to those in need.
That care, fearlessness and what often seems like superhuman strength have earned health care workers the title of hero, but even heroes need time to recharge.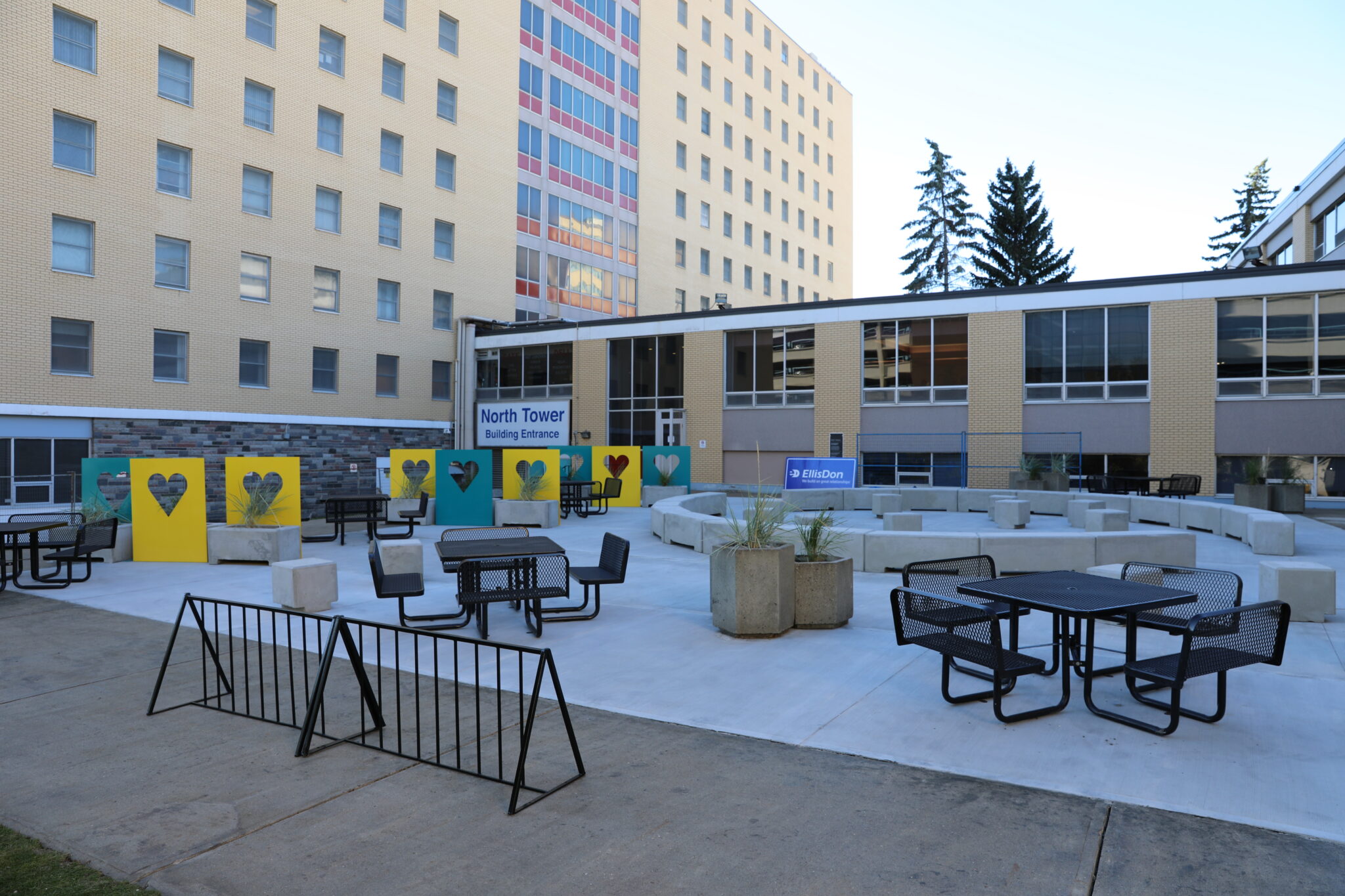 Pandemic safety precautions prevented patient family members from entering hospitals and took away their opportunity to directly give thanks to hospital workers. Unable to share appreciation offerings such as coffee and baked goods with the staff, this initiative gives loved ones an opportunity to show their appreciation by donating.
A desire to give back to these heroes coupled with a need to offer support in kind sparked a conversation between EllisDon Construction and Building Services and the Foothills Medical Centre (FMC) in 2021. The idea of a dedicated respite area with the intention to create a quiet, outdoor space where health care workers can gather to relax, recharge and refocus during long, strenuous shifts emerged.
Completed in September 2021, the FMC respite area is outfitted with picnic tables, green and yellow privacy screens appropriately adorned by large heart cut-outs and planters for a touch of greenery. Health care workers at FMC have already expressed praise and gratitude for their new space and the opportunity for a moment of quiet reflection.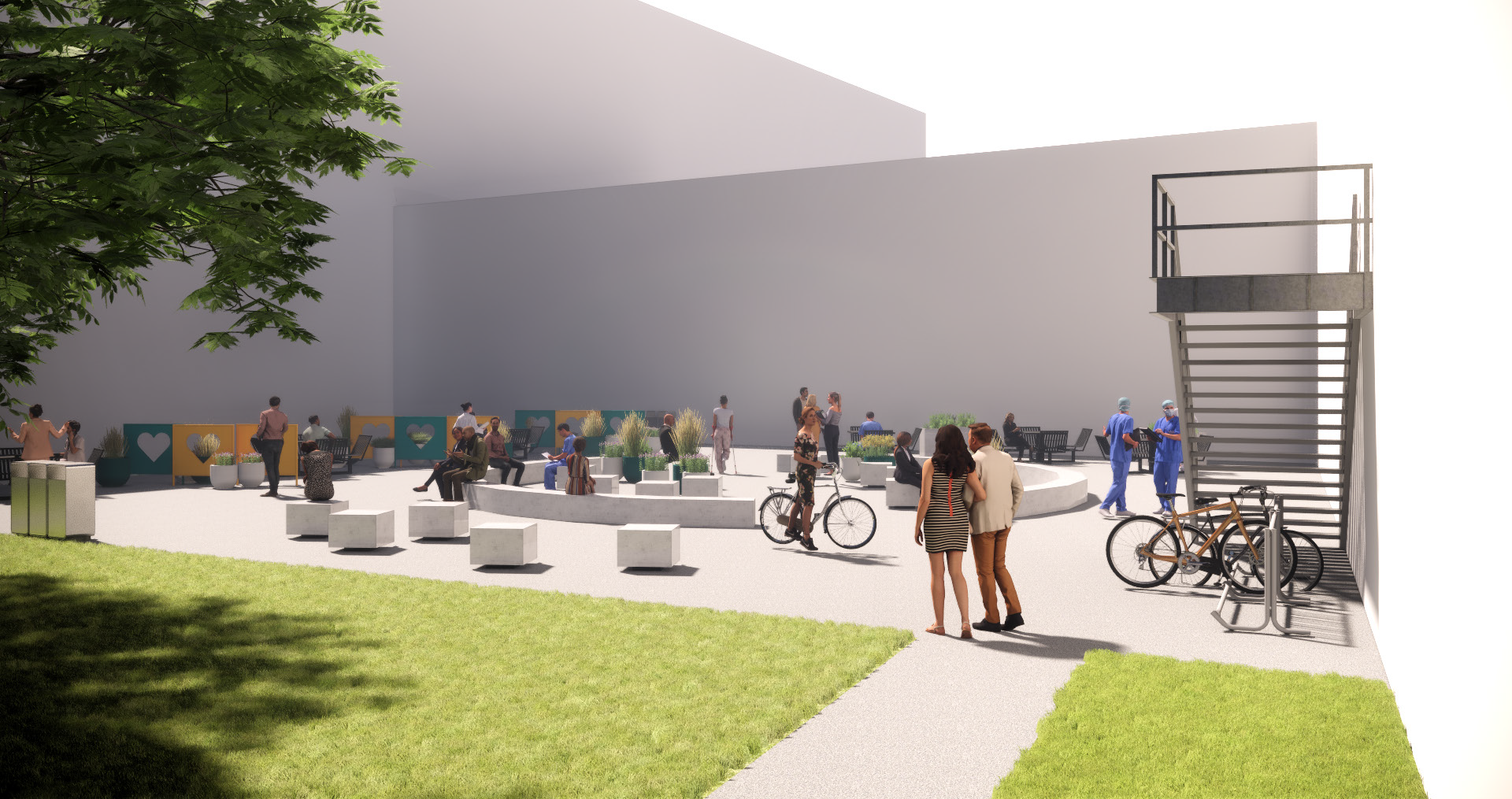 Around the same time, Calgary Health Foundation (CHF), a philanthropic organization that advances research, treatment and care, and Oxford Properties, a leading real estate investment, development and management company, were having similar conversations.
"There's been this acute pressure on the health system that made us all think more about mental health in the workplace," says Mike Meldrum, CEO of the CHF. "Not just a short-term thank you, but something that would be functional to help health care workers in the long run."
After hearing of the FMC respite area, Oxford and CHF joined the initiative and are providing monetary support to create respite areas at the Rockyview General Hospital, Peter Lougheed Centre and the South Health Campus. Each location will be individually designed and built with direct feedback from health care workers about their needs and wants.
The goal is to see the respite areas built within the next year to show appreciation to the health care workers for all they have done to ensure the safety of our community. Together with EllisDon, Oxford is helping to shine a light on the tremendous efforts of health care workers and invites Calgarians to participate and give thanks.
"The pandemic has been an accelerator for us to focus on people and have an awareness around their well-being and mental health and how we can make workspaces better spaces," says Dave Routledge, the Vice-President and Head of Western Canada Office, Oxford.
For years, Oxford has prided itself on creating what it describes as "smart, sustainable and healthy communities. Places that are futureproofed, flexible and put people first." So, helping to create respite areas across Calgary that are nourishing and people-focused was a marriage of its strengths, values and intention to help others."It's not about us; it's about thanking and supporting and giving back to all of them," says Routledge. "But I am incredibly proud of our partnership with EllisDon working together to make it happen. I'm also very thankful that I work for an organization like Oxford that will contribute to these kinds of initiatives in our communities to help make a difference."
To pledge your support to our health care heroes visit calgaryhealthfoundation.ca/events/recovery-for-health-care-heroes.
Doing Well, Doing Good
Trico Homes shines a light on inspiring community stories through its Good Lives Here platform
Telling the stories of acts of kindness in its communities is important to Trico Homes, and with its Good Lives Here initiative, there is certainly no shortage of people and organizations "doing well" and "doing good" during times of need.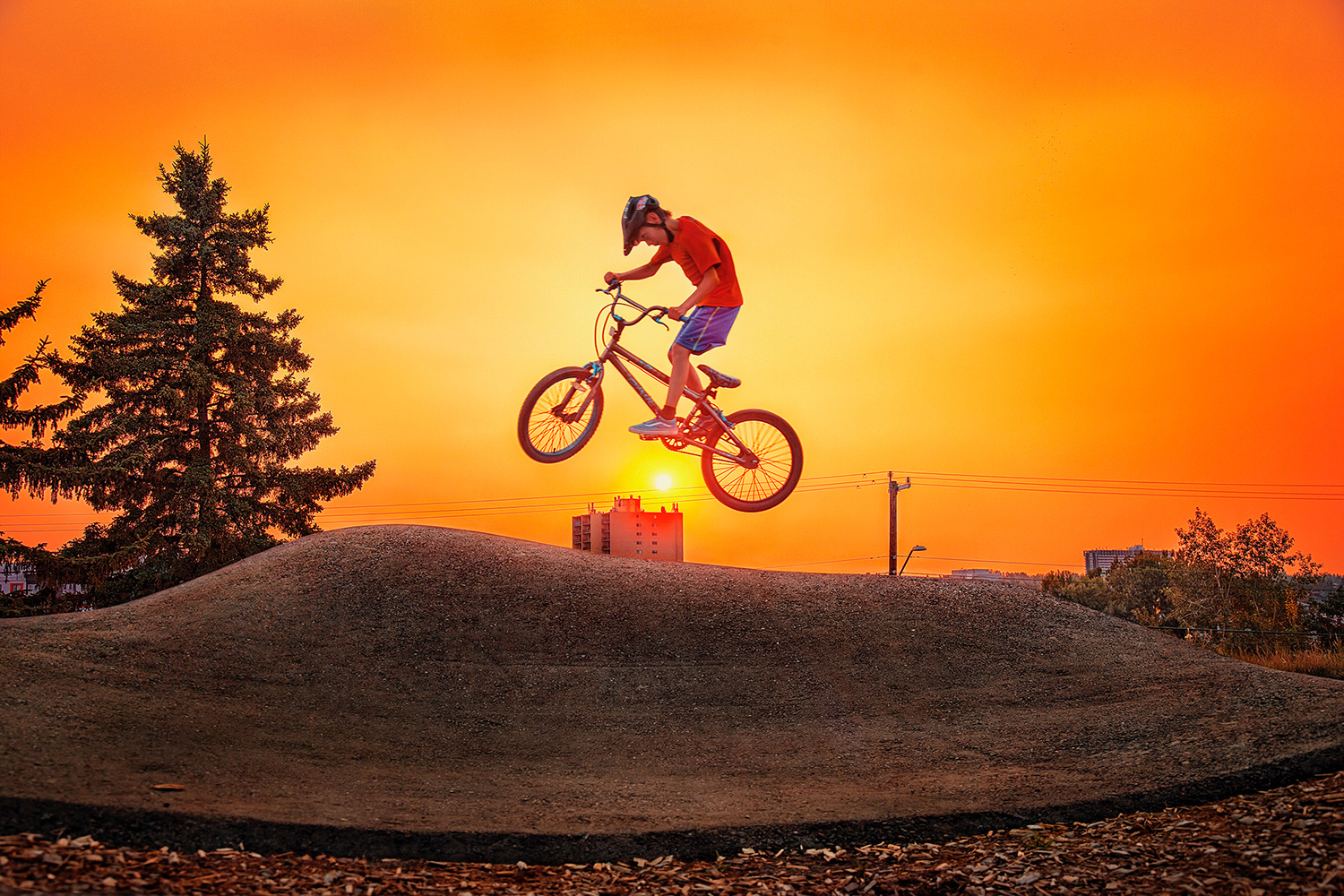 "We do well when we create value for our customers by building safe and healthy homes, and we do good by helping to build stronger, healthier, thriving communities that we all live, work and play in," says Glenda Schwartz, Director of Marketing for Trico Homes.
Trico has been part of various initiatives over the years to help support its community. One effort Schwartz is particularly proud of is the Trico Centre for Family Wellness, a non-profit, community-operated fitness and wellness facility in south Calgary.
After leading a 2008 initiative to support community recreation and active living with a $1.5 million naming sponsorship agreement, Trico renewed its commitment this year by investing another $2 million into the facility.
Through various collaborations, the Trico Centre Cares program offers children of all ages a chance to participate in swimming and skating lessons free of charge. The centre's partnership with the City of Calgary also provides low-income families with fee assistance for wellness programs.
In addition to its Good Lives Here program, Trico has made an impact with several local initiatives, including Community Leadership, Sustainable Practices and Giving Back, which supports those dedicated to solving social, cultural and environmental issues.
"Our community investments are an integral element of our greater purpose and brand marketing activities," says Schwartz, "and as such, we sponsor and donate to a number of selected initiatives and organizations each year that help us fulfil our commitment to promoting vibrant, healthy lifestyles and strengthening our community."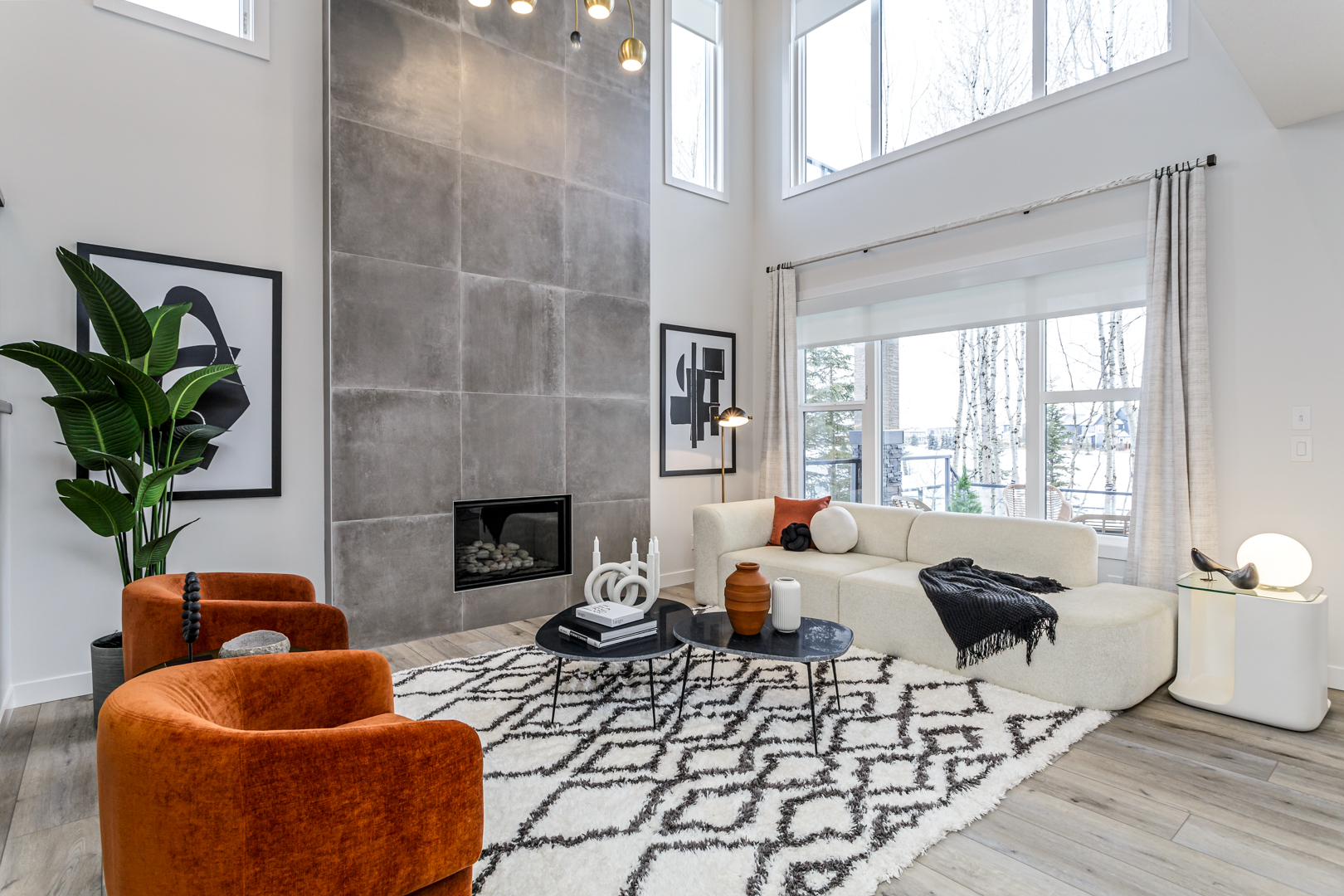 From Calgary, Around the World
Turning "water knowledge" into common knowledge, CAWST creates global, sustainable change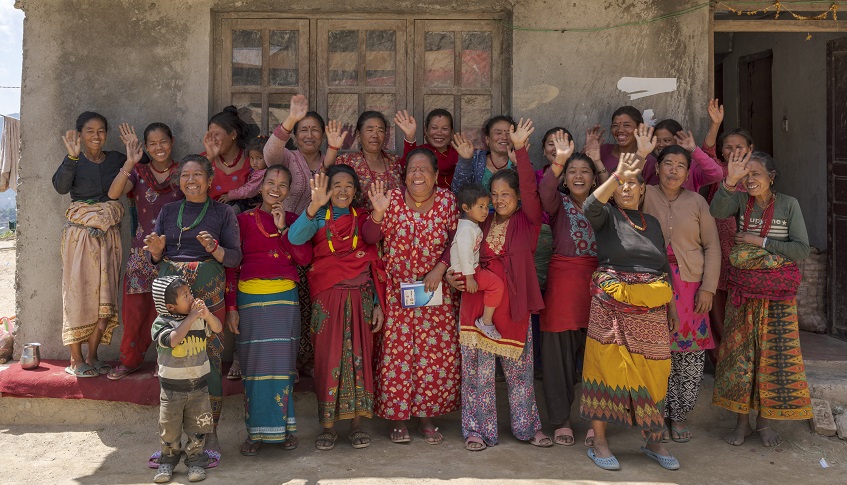 Calgary's Centre for Affordable Water and Sanitation Technology (CAWST) provides water and sanitation resources and education to the world's underserved communities, creating a future where people can thrive. 
In 2020, 960 organizations across 88 countries accessed CAWST services, tapping the expertise of a Calgary-born, global solution and disseminating relevant skills to others. Over 2.1 billion people lack safe drinking water at home. Twice as many lack basic sanitation, making this work more important than ever.
"When they possess the knowledge themselves, they don't just look after the water and sanitation needs of their families and neighbours," says Tal Woolsey, CAWST's senior director of global services. "They share it beyond their community, creating change that lasts for generations."
CAWST also brings its specialized skills to the front lines of the ongoing pandemic through the COVID-19 Hygiene Hub — a free online service that supports individuals and organizations in areas where help is needed most. A highly successful international partnership, the hub enables programs that influence handwashing in underserved communities and help combat the pandemic's devastating effects. And that's just one of the many facets of CAWST, which provides globally available online and in-person training, tools and consultation to thousands of individuals and organizations every year.
It is a crucial time for this kind of work and CAWST offers Calgarians the chance to think globally by giving locally this holiday season and help create long-term change around the world.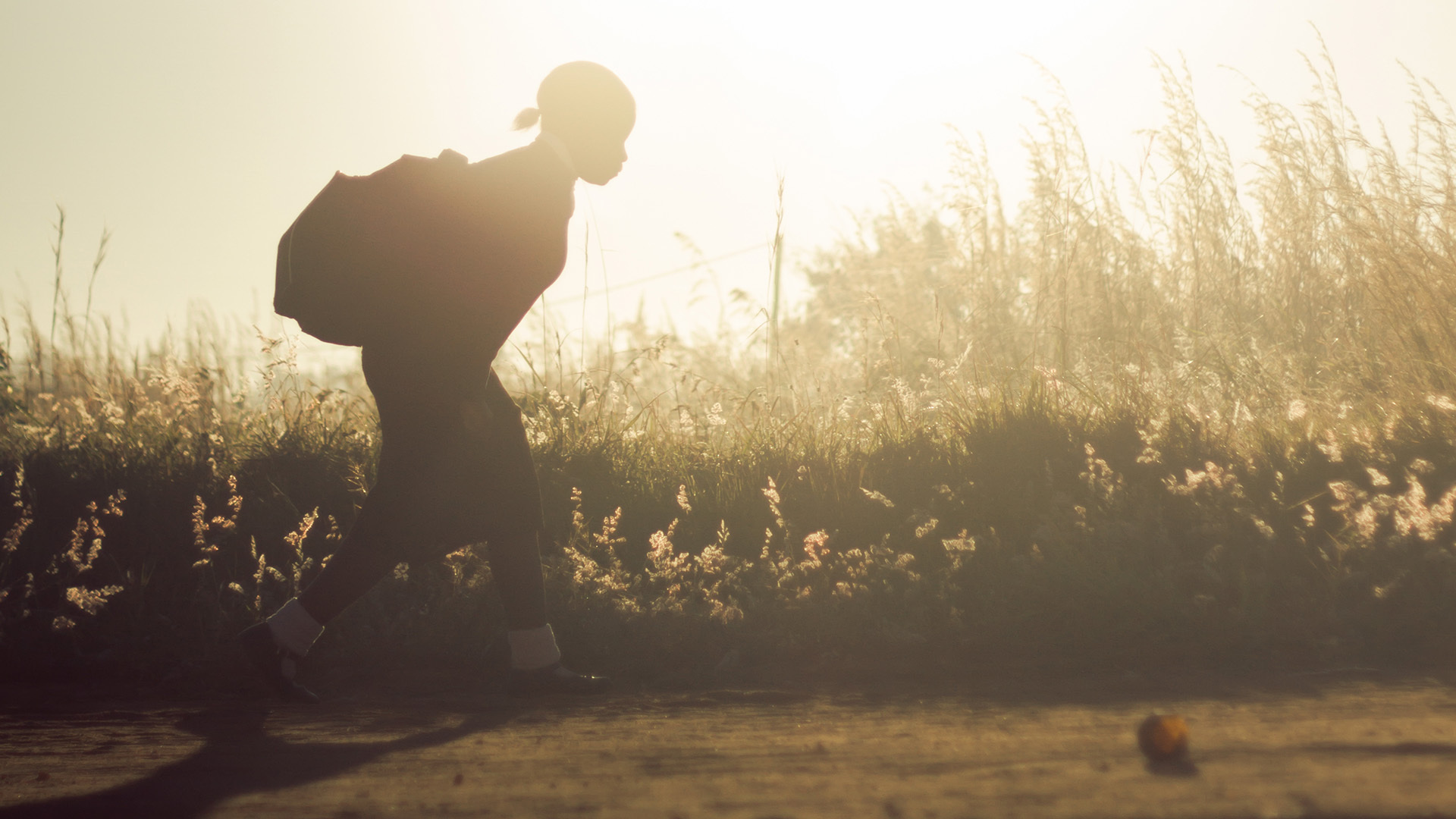 "The gift of water is the most important gift you can give," says Woolsey. "Without clean water and sanitation, all other quality-of-life improvements, better health, better education, better income, are all virtually impossible."
Visit www.giftofwater.ca or contact CAWST directly at give@cawst.org or 403-243-3285 ext. 251 to support its cause. This holiday season, all donations will be matched at twice their amount through the O'Brien-Cumming Match program, tripling their total impact.
This content was produced in partnership with the advertiser by RedPoint Media for commercial purposes.