SPECIAL ADVERTISING SECTION
New Communities You'll Want to Call Home
In each of Calgary's four quadrants — and in desirable bedroom neighbourhoods outside city limits — brand-new developments are providing potential homebuyers and renters with great options when it comes to improved liveability and welcoming communities to call home.
Find the Perfect Fit For Your Family
Whether you're looking for a community that supports your family's active, outdoor lifestyle, a development with countless amenities nearby, or the opportunity to customize a home specifically for your family's needs, you'll find what you're looking for in one of these new Qualico communities.
Nature at your Doorstep in Dawson's Landing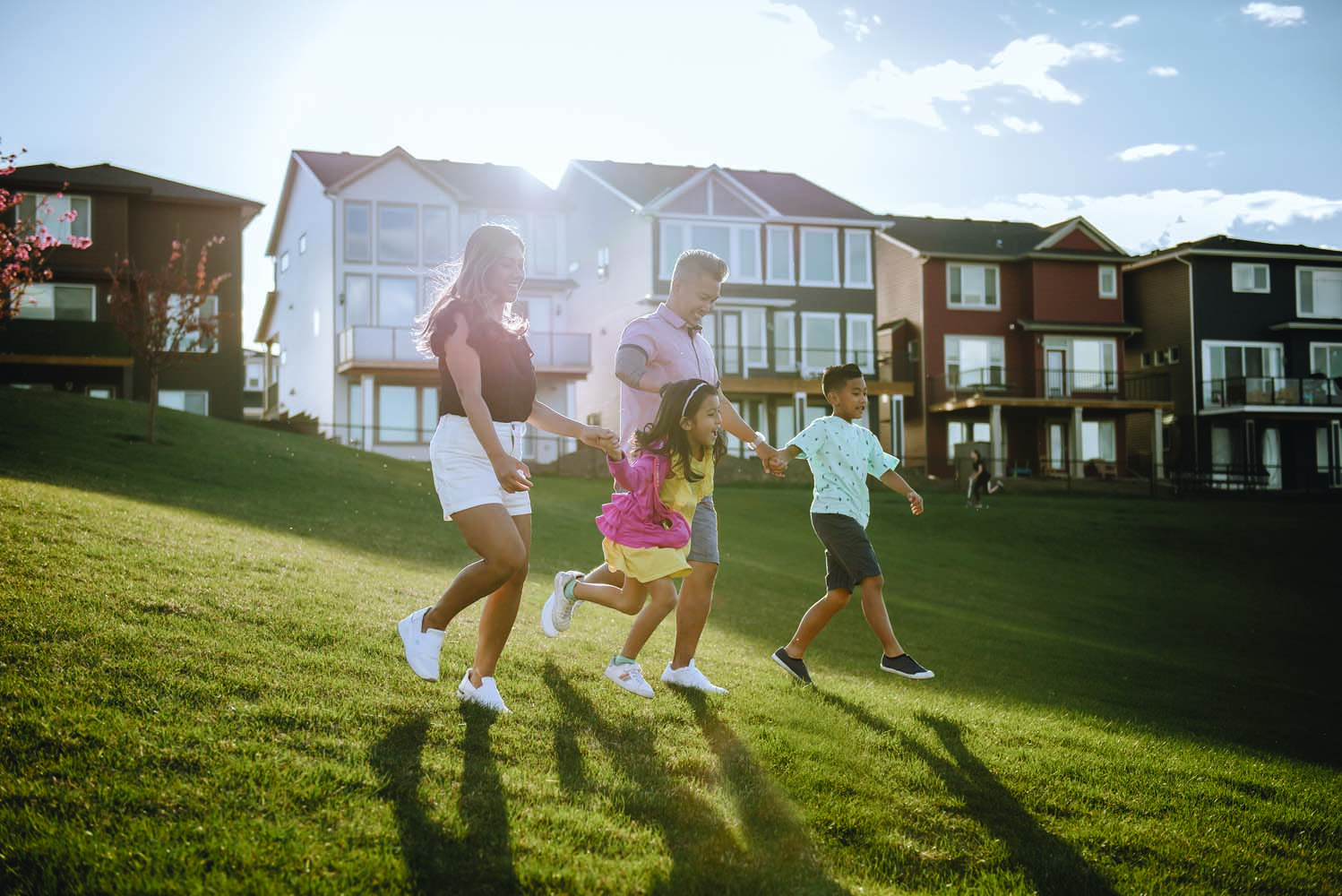 In Dawson's Landing, a new 267-acre community located in West Chestermere, outdoor activities and opportunities are never hard to come by. It's just a short drive from Chestermere Lake, where lakeside living can be enjoyed year-round. Access to nature is right in the community itself with pathways and wetlands in the one-of-a-kind Stormwater Kidney™ opening this fall and 24-acre eco-park coming later in the community's build-out.
While life in Dawson's Landing means less traffic and fewer crowds, amenities are still nearby. Located a 10-minute drive from retail essentials in Calgary's East Hills — and with two school sites and a civic centre planned for the near future — Dawson's Landing offers easy access to conveniences all families need.
With a variety of home types, including front garages, duplexes, laned and townhomes, families can find an option that best fits their needs. Interested buyers can sign up for the phase three waitlist to stay in the know and find their ideal Dawson's Landing lot by visiting liveindawsonslanding.com/new-phase.
A Convenient Lifestyle in Ambleton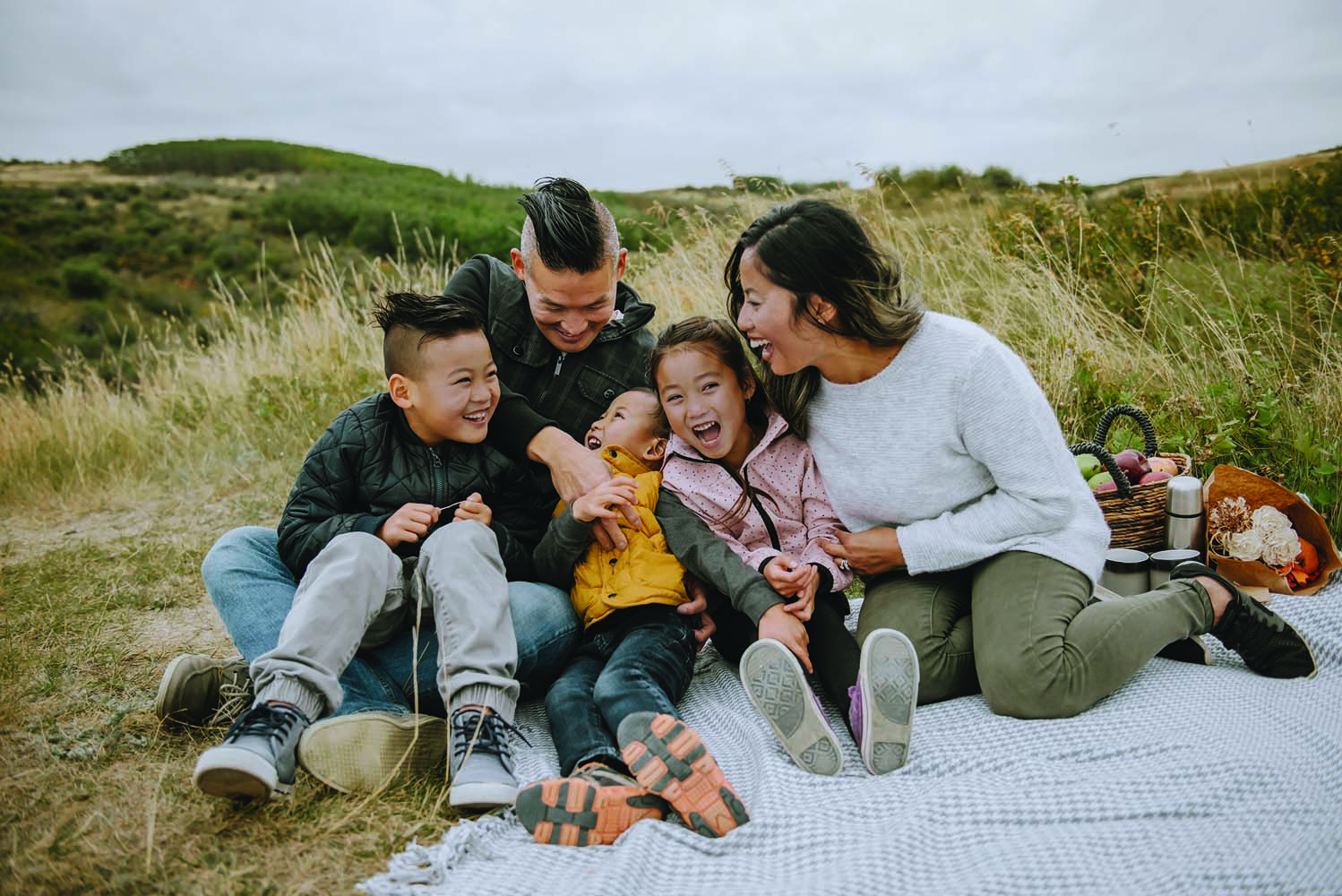 Buying into the northeast Qualico community of Ambleton means living in a brand-new area that still has a well-established feel. Ambleton is located just north of Evanston, meaning residents "can build a brand-new home, but aren't waiting for amenities like a grocery store or daycare," says Nina Wulder, communications and marketing coordinator at Qualico. "They're already built out [in Evanston] and are so close. Ambleton has everything anyone could need on their doorstep."
A high school and activity areas are also planned for Ambleton's near future.
As well as five parks and over seven kilometres of pathways, Ambleton offers a range of home types, including laned and front garage models; Ambleton's second phase lots are for sale this fall and will bring condos, duplexes and townhomes to the development. Buyers interested in phase two can sign up for the phase two waitlist at liveinambleton.com/new-phase.
A Custom Forever Home in Crestmont View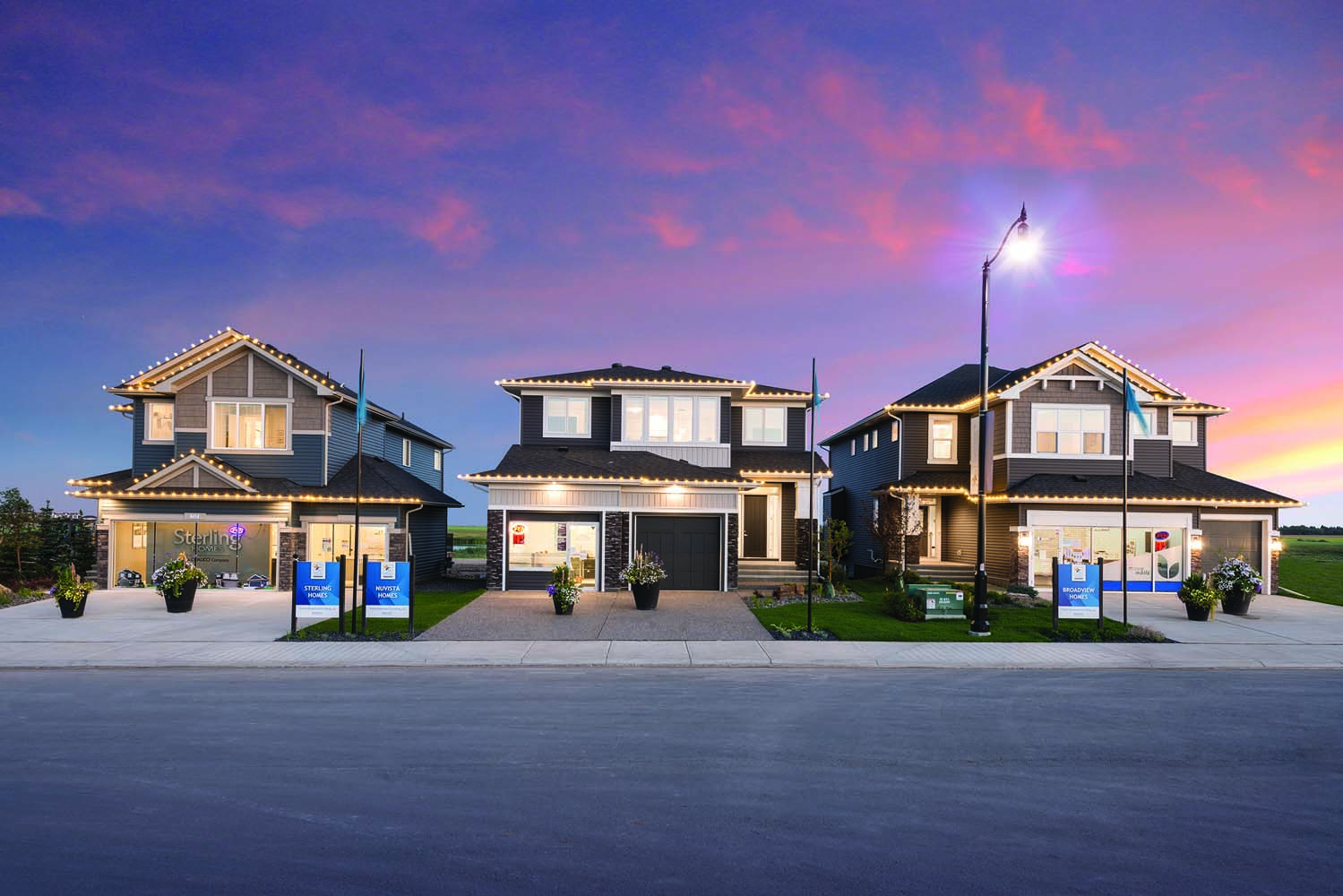 There are countless reasons why Calgarians would want to establish their dream home in Crestmont View. Not only are there breathtaking views of the Rockies and the river valley, the desirable location in southwest Calgary is close to WinSport and retail in the neighbouring communities of Crestmont and Aspen Landing. Plus, there's ample space to unwind, relax and disconnect.
Crestmont View is an exclusive location that buyers are proud to call home and make their own. "Crestmont View offers buyers the opportunity to buy larger estate lots," says Wulder, explaining potential residents can choose the lot that fits their personality. "Buyers can get a bigger home, on a bigger lot, and customize it with an estate builder."
Simply, Crestmont View is ideal for buyers looking for peaceful seclusion, close proximity to city living and the opportunity to design a home that caters to their unique needs for years to come. Find out more at crestmontview.com.
From Barracks to Community, Discover What Makes Currie Home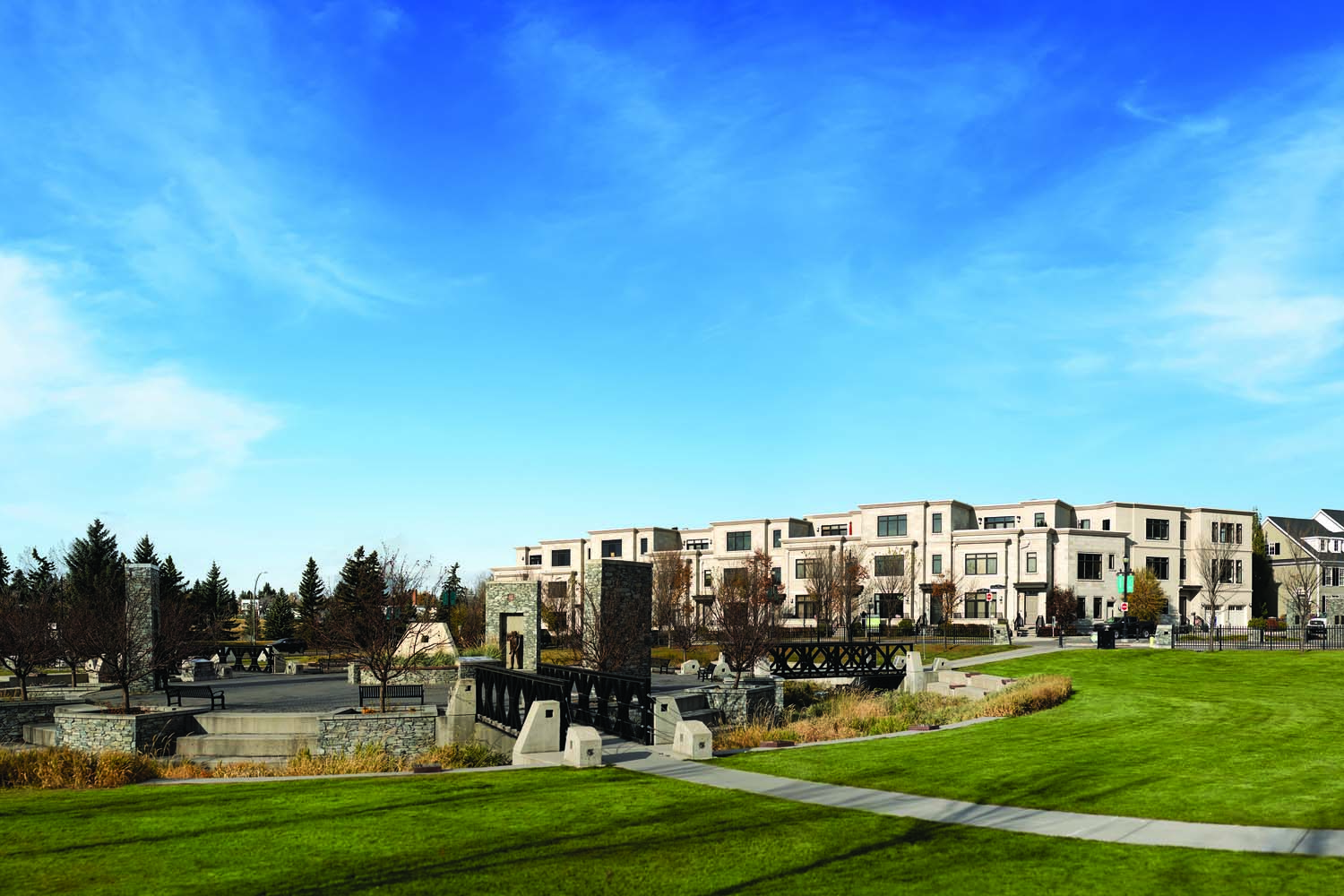 Once a former base for the Canadian Armed Forces, Currie (formerly Currie Barracks) is more than just your typical community; it's a community with a legacy engrained in Calgary's history. Currie embodies optimism, growth, ingenuity and opportunity. It's the place you can call home and put down roots of your own that will last for generations.
Currie Barracks was built in the 1930s as a new permanent location for Canadian military forces. Over the years, the base hosted numerous special events, which helped the local citizens and Canadian Armed Forces create and foster a better sense of community. By 1998, the military forces moved to an Edmonton base, and Currie Barracks was officially decommissioned. Canada Lands Company (CLC), a respected development company focused on enriching Canadian communities, stepped in and bought the land and buildings. In 2008 the plans to build a community were approved and, since then, it has welcomed over 1,500 residents. While much has changed since then, that sentiment of fostering connections and close-knit relationships is still reflected in the community's design and feel.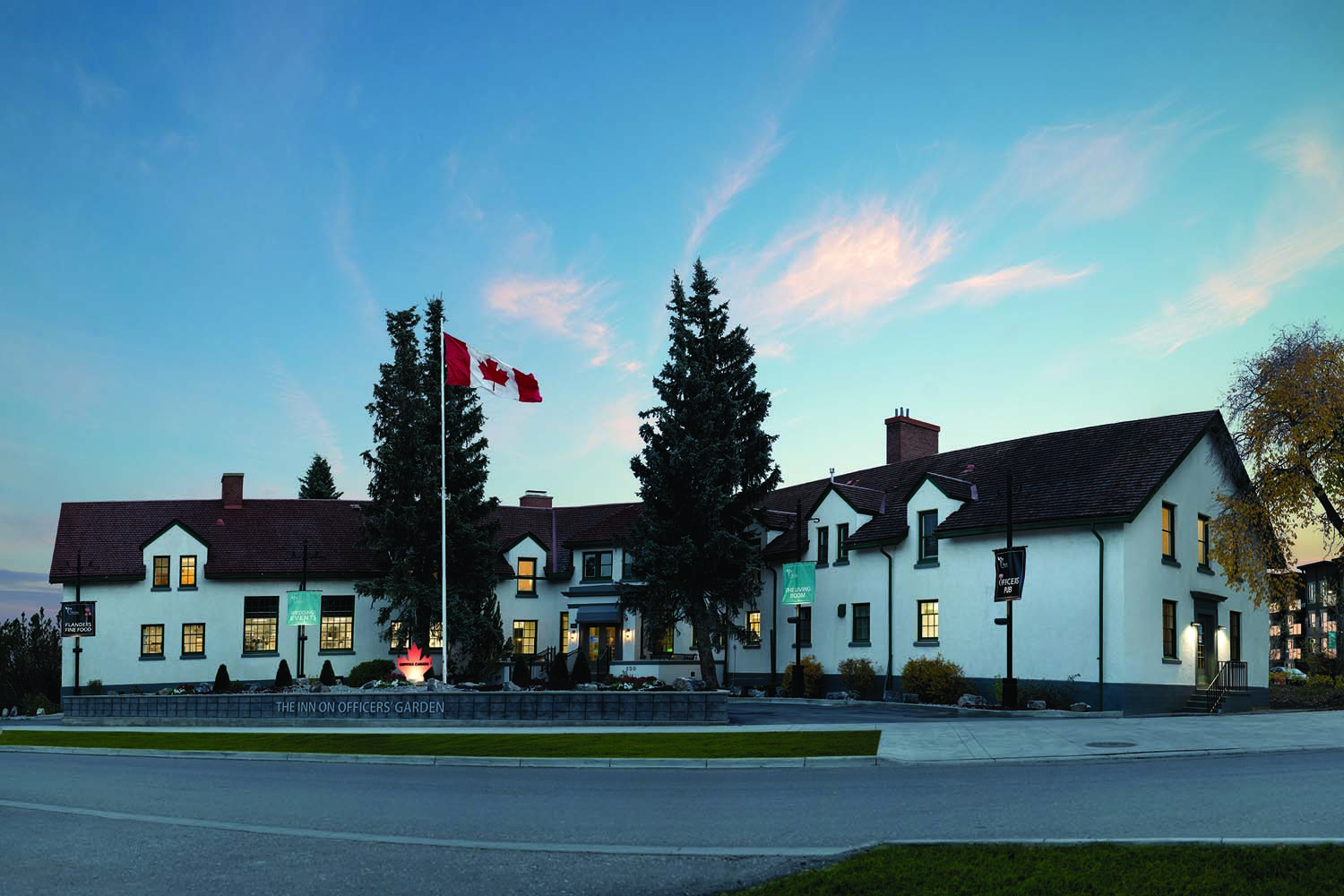 Today, Currie spans more than 200 acres and blends historical and modern elements through its housing, parks and heritage sites. New additions to the community include a contemporary home builder, Dominium, the playfully designed off-leash Bark Park and The Inn on Officer's Garden (formerly The Officers' Mess). Today, The Inn has transformed this heritage building into a new community hub ideal for weddings, everyday dining, a great place for staycations and more.
Future developments include additional single, multi and mixed-use housing, park amenities and new businesses. Homage to the old is preserved in 11 designated historic buildings and landscapes that add unique character and heritage to the neighbourhood.
It's a community of two worlds, but that union is what has ultimately drawn many residents to Currie, including Patrick and Lisa Jarvis. Both Patrick and Lisa have spent their careers travelling worldwide, but as born-and-raised Calgarians, the city has always been home. The couple knew of Currie Barrack's history but only recently learned of the Currie community. When given a chance to live there, they jumped at the opportunity and moved in April 2021.
"Even though it's new, it's embedded within a community that honours its history and feels well established," says Patrick. Once the community is complete, CLC expects around 12,000 residents will call Currie home.
As the community continues to develop, growth won't take away from the unique appeal of Currie's local focus. "I've never lived in a community that has felt this liveable and walkable," says Lisa, referring to the extensive walking and bike trails woven throughout Currie. With narrower streets as well, Currie slows down the daily hub and rush of life. Residents will find it easier to walk or bike instead of drive and access nearby amenities, schools and retail destinations like Wild Rose Brewery, Mount Royal University and the Marda Loop area. Even Calgary's downtown is just a scenic 30-minute bike ride away.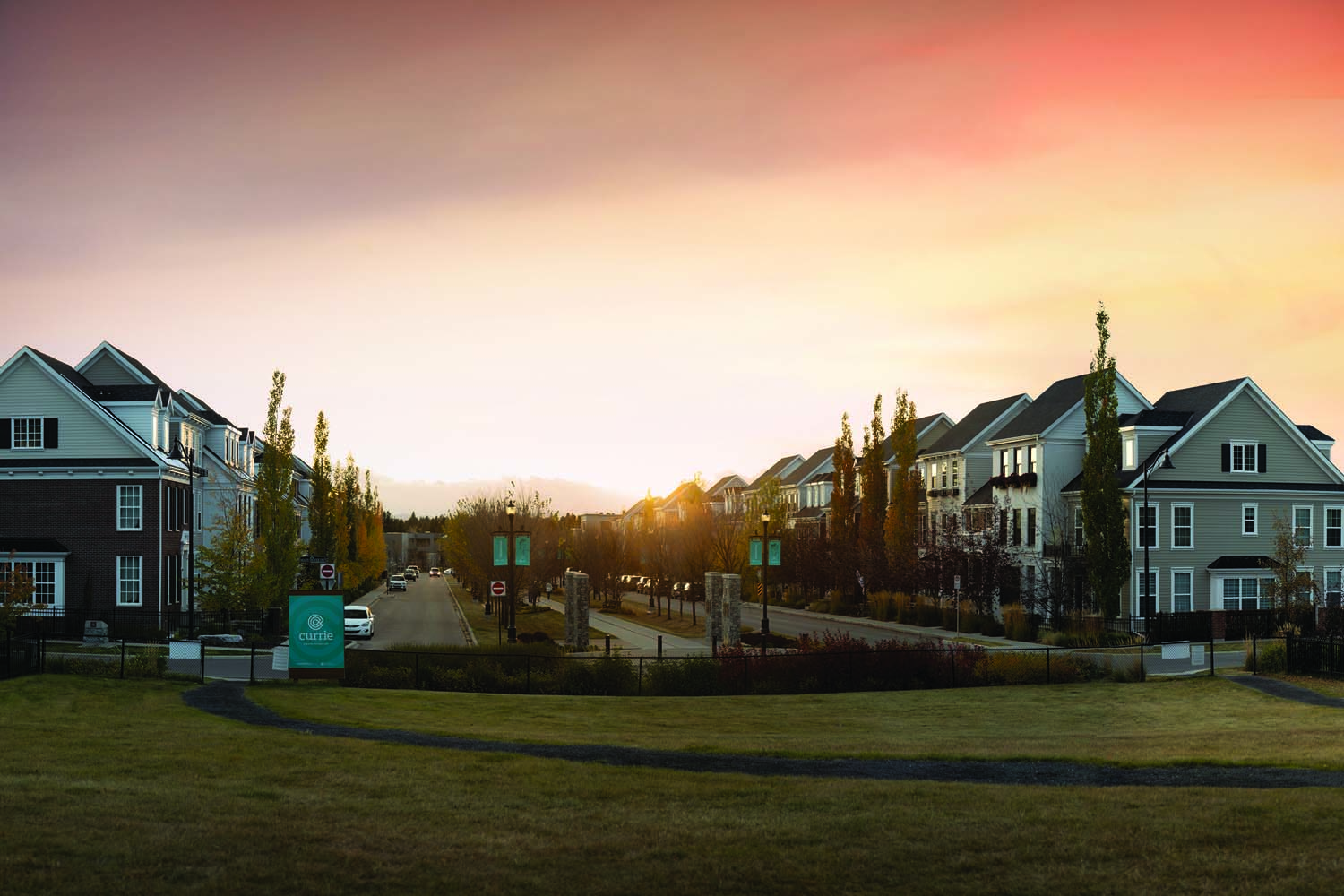 For young couples, families, or retirees looking to settle somewhere new in Calgary, Currie may be the right community to move to next. Lisa's advice to any locals or prospective residents is to take a closer look and experience Currie first-hand.
"Look twice at Currie for sure because there is a lot happening, and a lot you didn't know existed here that will amaze you."
A Development to Match Your Values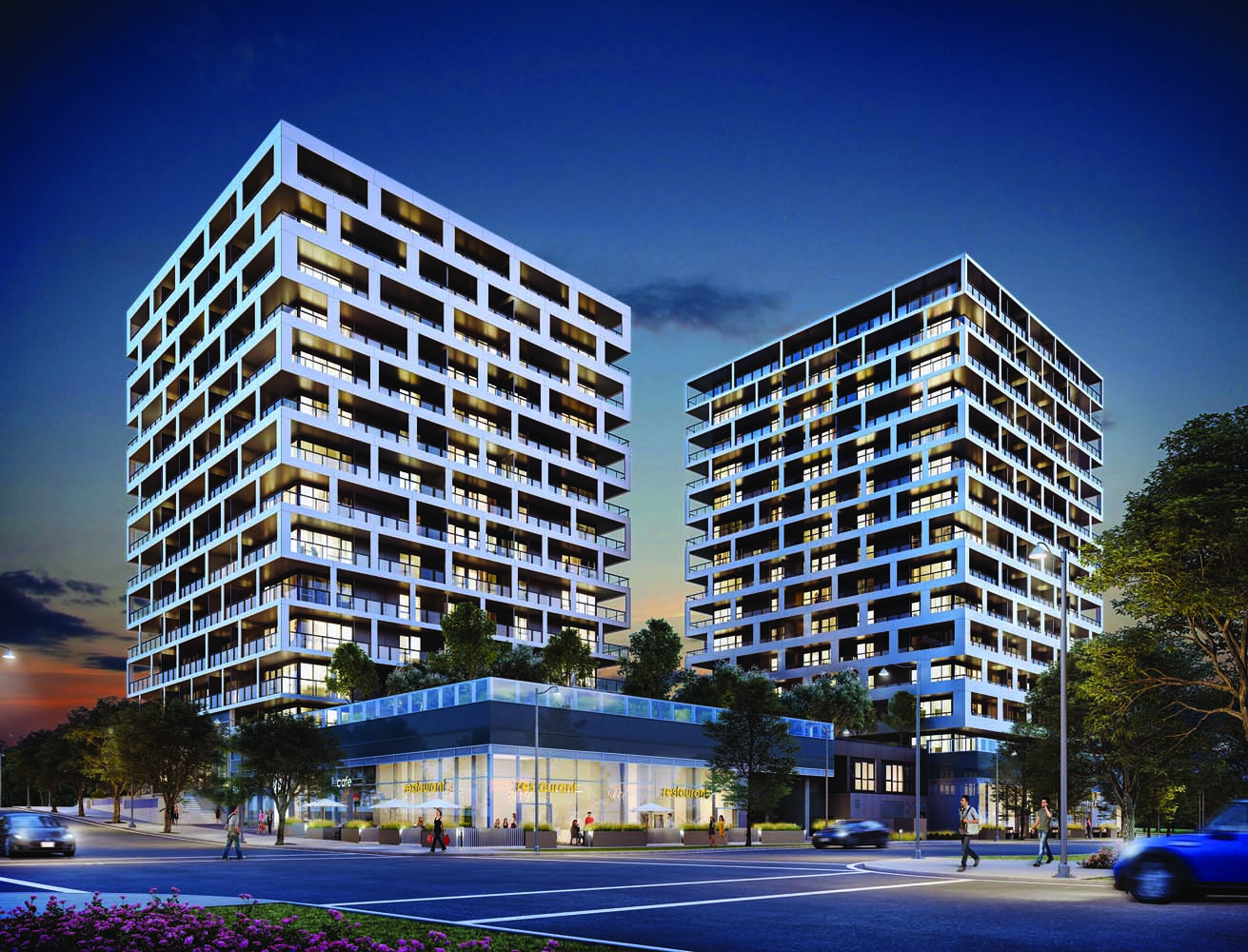 Dominion by Bucci Developments is reimagining what's possible in a rental home — and its unbeatable location in Bridgeland, close to the Bridgeland/Memorial CTrain station, the RiverWalk and countless local restaurants and shops, is only part of what's inspiring Calgarians to live here.
"The building itself caters to residents who march to the beat of their own drum," says Mike Bucci, vice-president of Bucci. He explains that the central location and careful interior design, as well as the amenities, appeal to "people who are not necessarily participating in a traditional 9-5 workday. Dominion's 24-hour amenities offer residents convenience and flexibility to grow and connect with other residents, no matter their schedule."
In other words, renting at Dominion means being part of the historic Bridgeland neighbourhood but also part of the Dominion community.
A place of connection, belonging, and personal growth
"I think if the pandemic taught us anything it is that, by nature, we have a desire to learn, connect, and grow. Our amenities provide the perfect space to hone skills and hobbies," says Bucci. They also offer practical extensions of private living space when a change of scenery or some extra space is welcomed.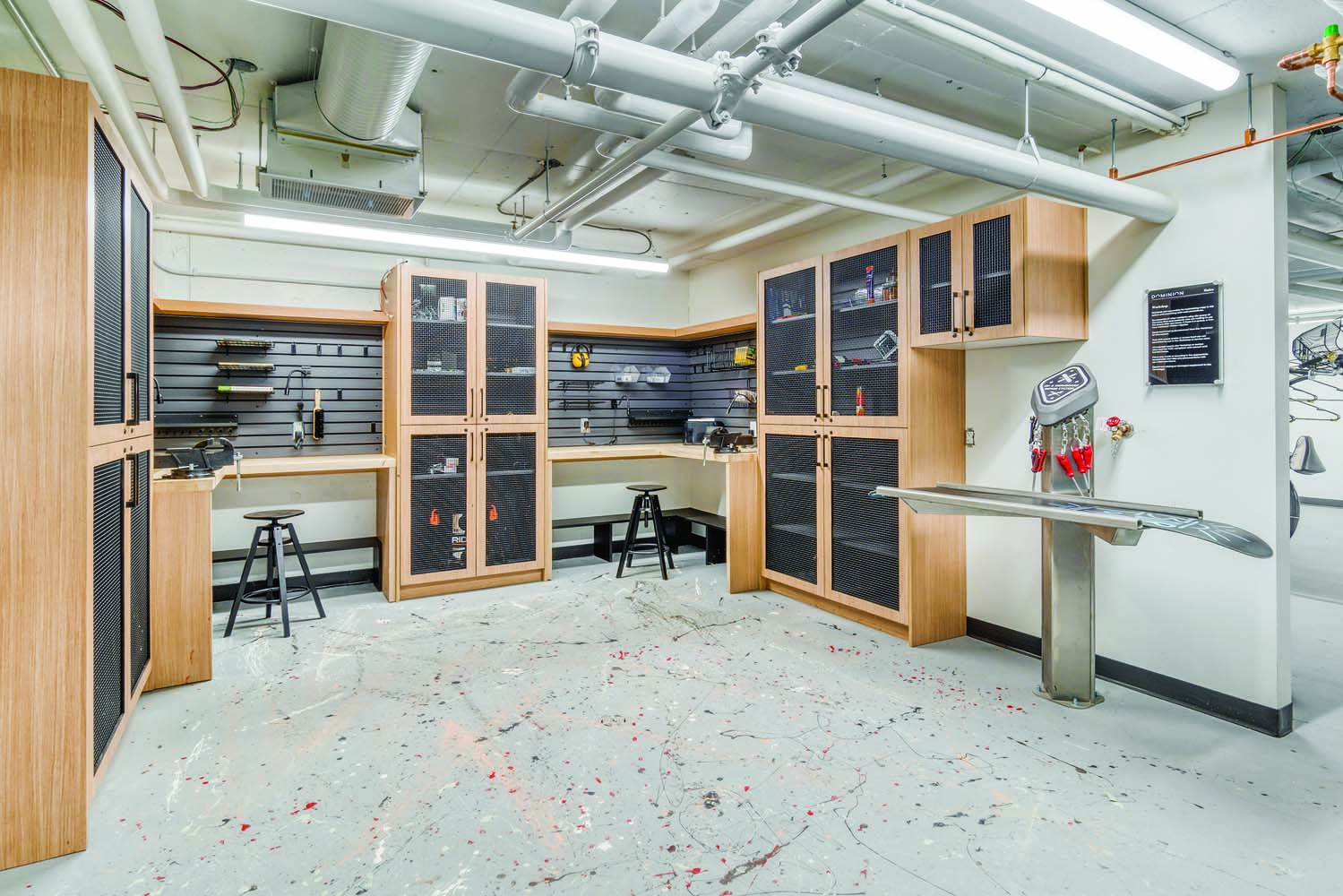 The development has more than 20 thoughtfully designed amenities to help residents discover new interests, meet new goals and connect with like-minded people who share similar passions. Residents can work up a sweat in the 2,200 sq. ft. fitness centre, invite friends over for a board game or video game in the lounge, or fine-tune a DIY project in the on-site workshop. There's also room to get work done in the lobby café and business centre. The pet spa, outdoor terrace and urban garden are just a few of the other perks that make Dominion a desirable, community-minded place to call home.
Prioritizing security and sustainability
Built-in tech is an integral part of the units' design, with all homes at Dominion featuring smart door locks for suite entry.
"Our smart locks offer superior safety and convenience," says Bucci. "We've also considered the security of our planet and legacy. [We incorporated] applied sustainable design practices, eco-friendly appliances and individual HRV [heat recovery ventilation] systems inhome to ensure residents can breathe easy for years to come."
A rental home that's yours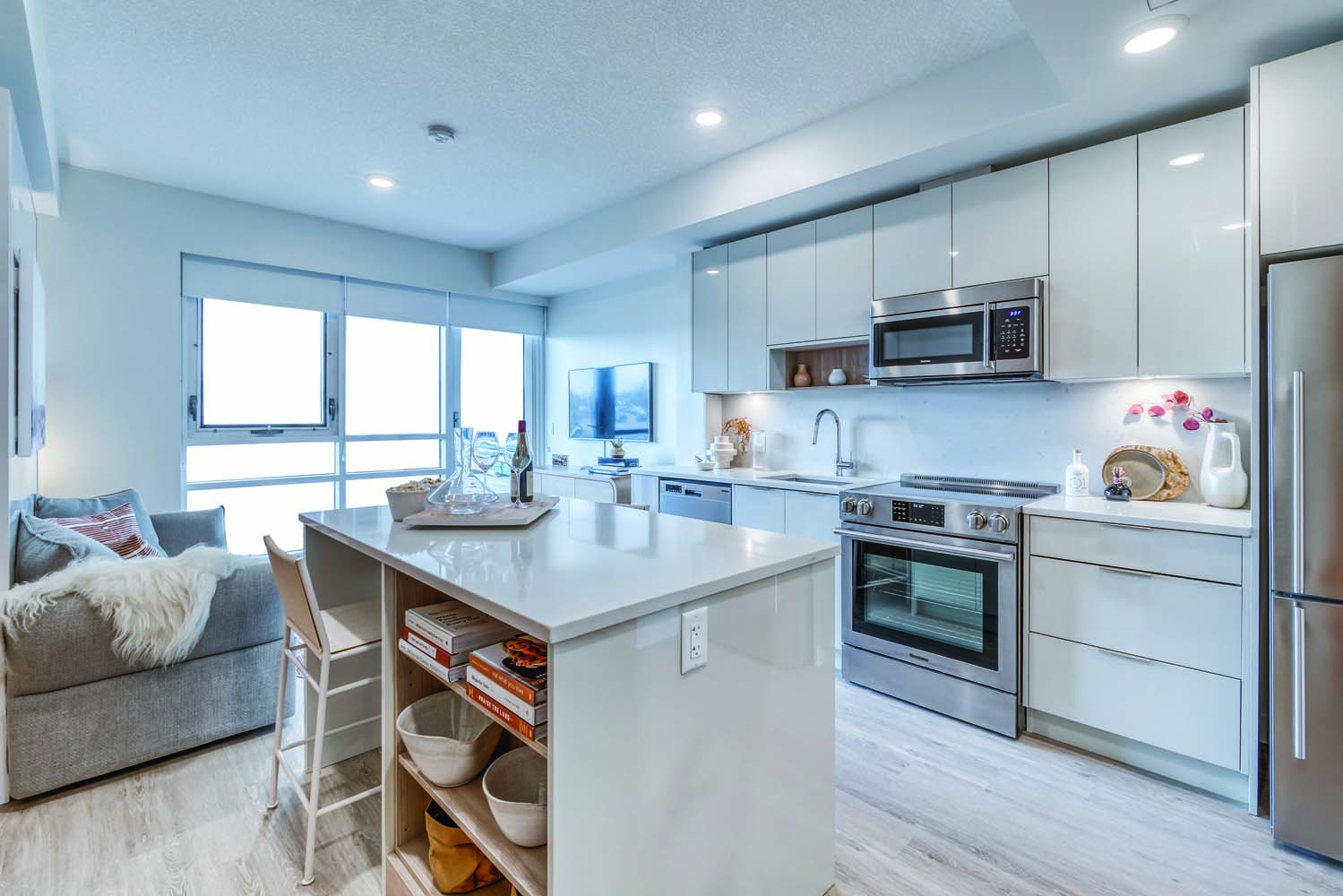 Whether you're renting a studio suite, a one-bedroom, or a corner two-bed, living at Dominion means feeling at home. The development features six unique layouts, meaning everyone can find the floor plan that best suits them. The expansive patios provide up to 25 per cent more living space and built-in storage and display features inside each home maximize residents' opportunity to showcase who they are.
"We've designed these homes in a way that empowers our residents to maximize their space and showcase what makes it feel like home — whether it's a collection of records, games, trinkets from their travels, or one too many plants," says Bucci, speaking to the custom storage solutions in each unit. "The space is here for the residents to make it their own."
Bucci Living Limited ("BLL") is acting as agent for I.G. Investment Management, Ltd., trustee for IG Mackenzie Real Property Fund (collectively "IG") for Dominion project.
Building a Lifestyle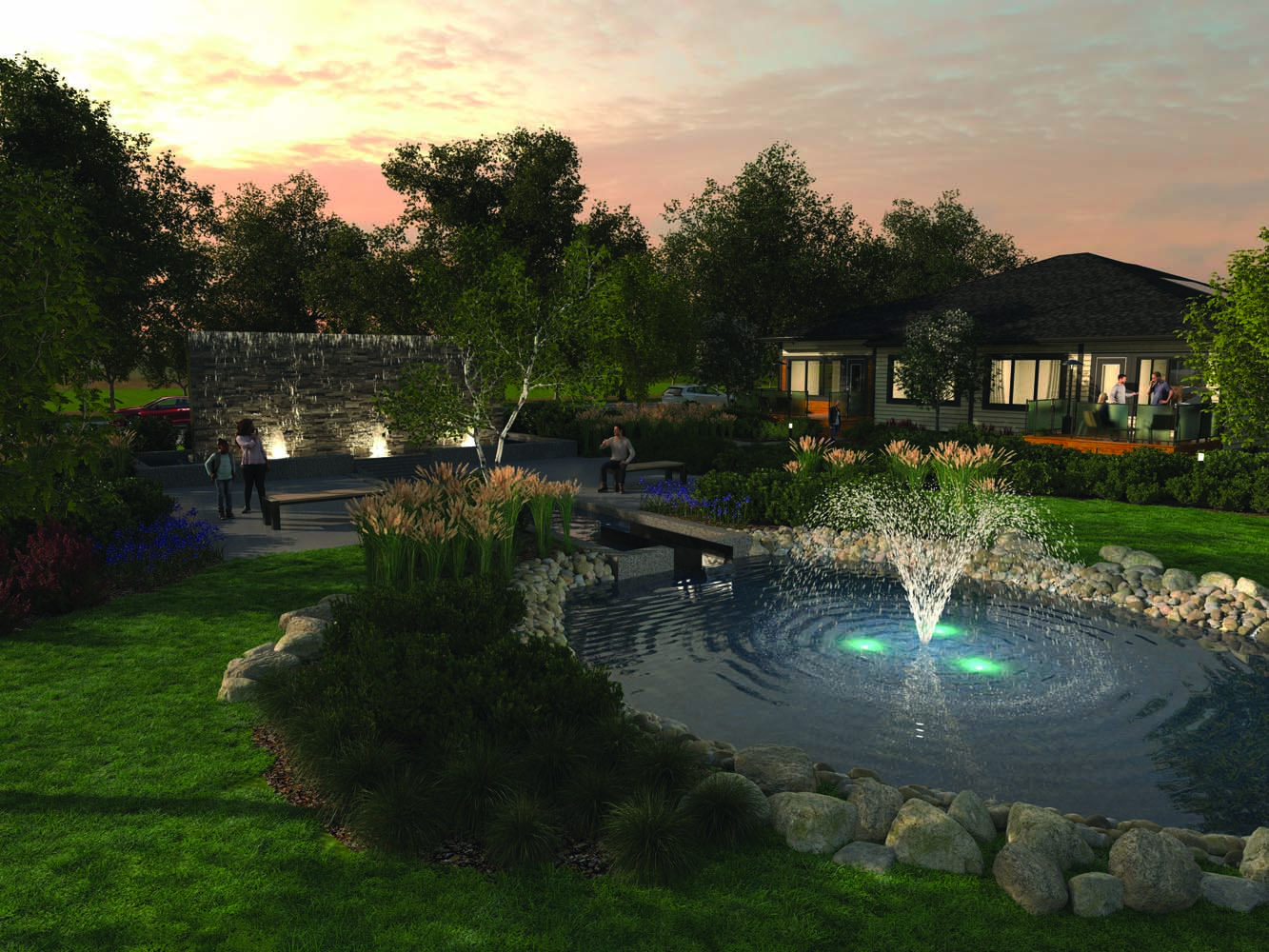 With construction of The Streams of Lake Mahogany underway, Jayman BUILT is creating more opportunities for resort-style living in south Calgary.
The latest development from Resort Living by Jayman BUILT was inspired by the success of the nearby Westman Village, which brought amenity-rich living options to Mahogany in 2016. Now, the concept Jayman pioneered is being applied and expanded at The Streams, which is set to have its first residents in spring 2022.
"We're proud to have set the bar with Westman Village," says Sandy Perron, area sales manager with Jayman. "And because we understood that people are looking for this type of lifestyle, that's why we launched The Streams."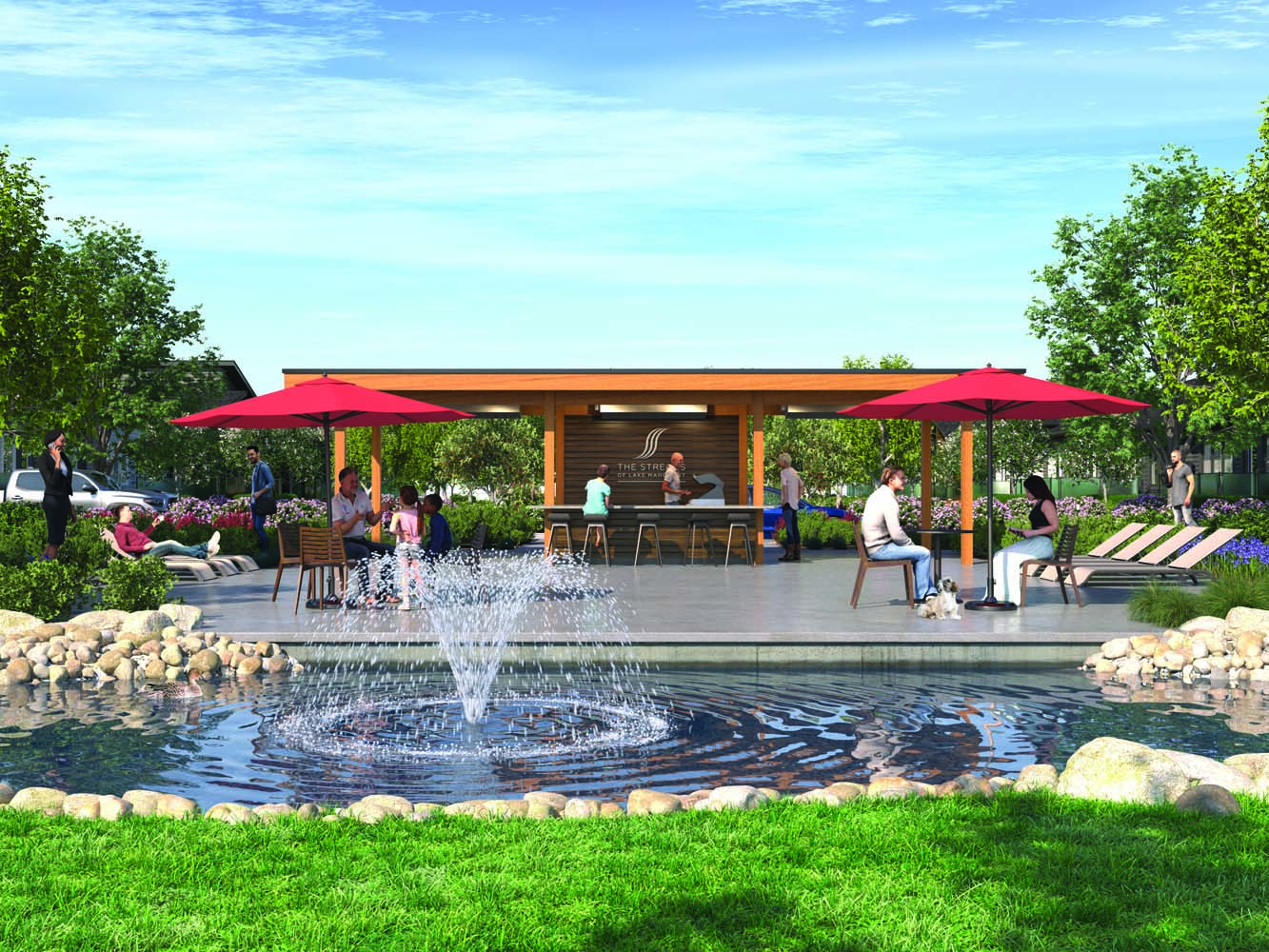 The Streams will be the city's first and only lakeside villa bungalow resort community, offering Calgarians the chance to live amongst beautifully designed homes and outdoor features with the convenience of urban amenities close by.
Home options in The Streams of Lake Mahogany will offer south-facing views over the city's largest lake and greenspaces with flowing streams. Reflection estate condominiums modelled after those of the same name in Westman Village are available from 1,705 sq. ft. to 2,053 sq. ft. The 1,400 sq. ft. Benjamin, 1,200 sq. ft. Wyatt and 1,160 sq. ft. Sawyer villa bungalow models will line the community streets.
Already, Perron says growing interest in the community proves the concept behind The Streams is resonating with future residents. From young professionals to those settling into retirement, the freedom of resort-style living holds universal appeal.
"It really works out with people's lifestyles right now," says Perron. "People are excited about what we're building. It's actually what they were looking for without even knowing that they were looking for it."
Community comes to life outdoors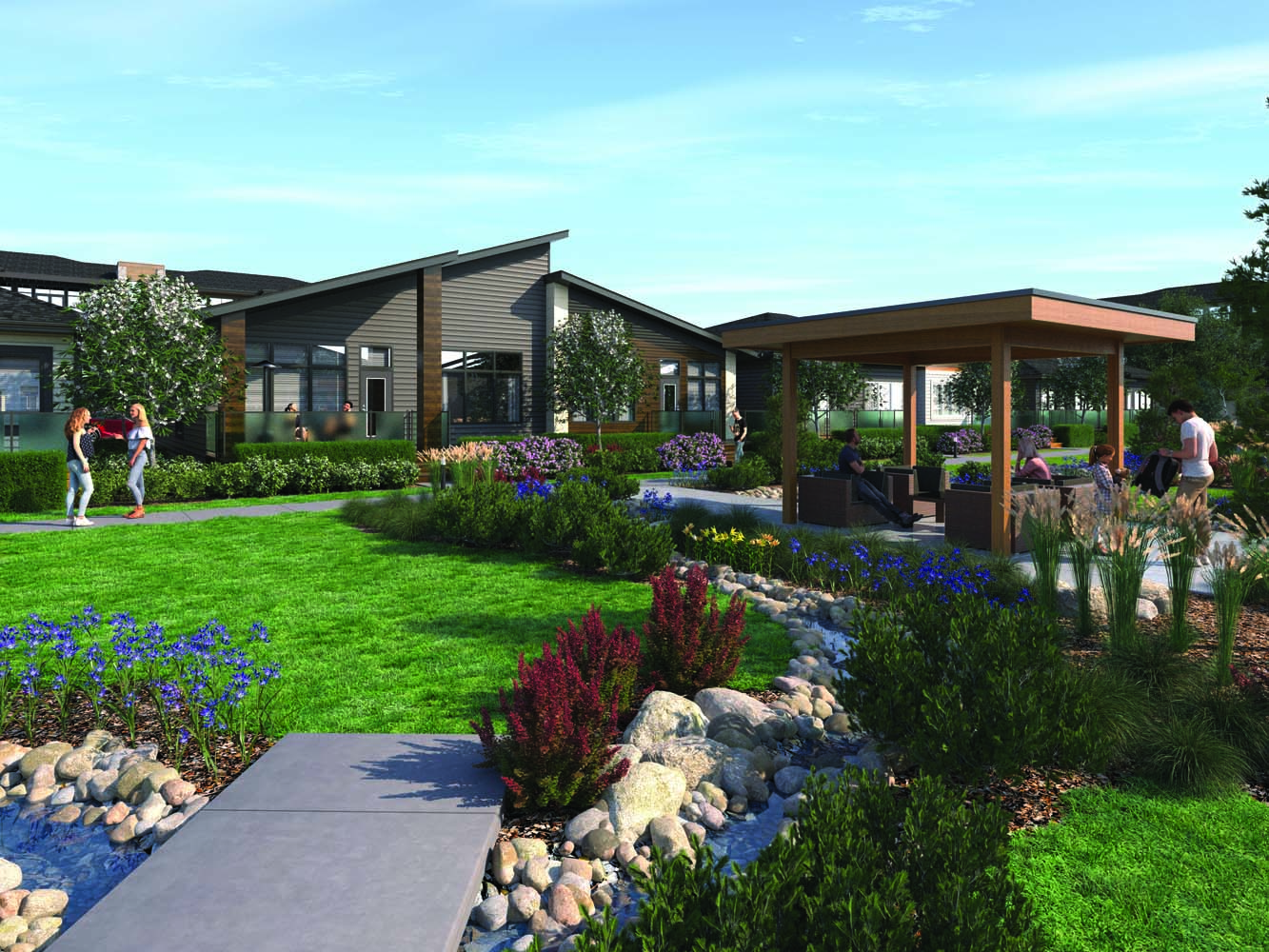 The Streams of Lake Mahogany is designed for enjoyment beyond your front door. Lounge areas, fire tables and barbecue sites are being built to foster community spirit. A stroll along the lake is also instantly accessible, while the Rotary/Mattamy Greenway links the community to over 128-kilometres of citywide pathways. Maintenance-free living is included throughout the community, with snow removal from driveways and exterior landscaping translating into more time enjoying the outdoors with less time spent on upkeep.
A commitment to the outdoors is further evident throughout The Streams, as every building in the community will feature solar panels. Homebuyers also have the option to upgrade to net zero certified Quantum Performance Ultra E-homes for even more energy efficiency.
Walking through Westman Village, Perron says the sense of community Jayman has helped establish is immediately noticeable. As residents move into The Streams of Lake Mahogany, she says she's looking forward to experiencing that same warmth.
"We feel the energy when people come in — they're wanting that lifestyle. And here we are giving that opportunity again in Lake Mahogany," says Perron. "We understand that people are at different stages in their lives, and they need different home features at all different stages. And here we are creating it and building it. And then it becomes home for them."
Temporary showhomes are now open for tours for those looking to experience resort-style living first-hand.
Find the Harmony in Your Life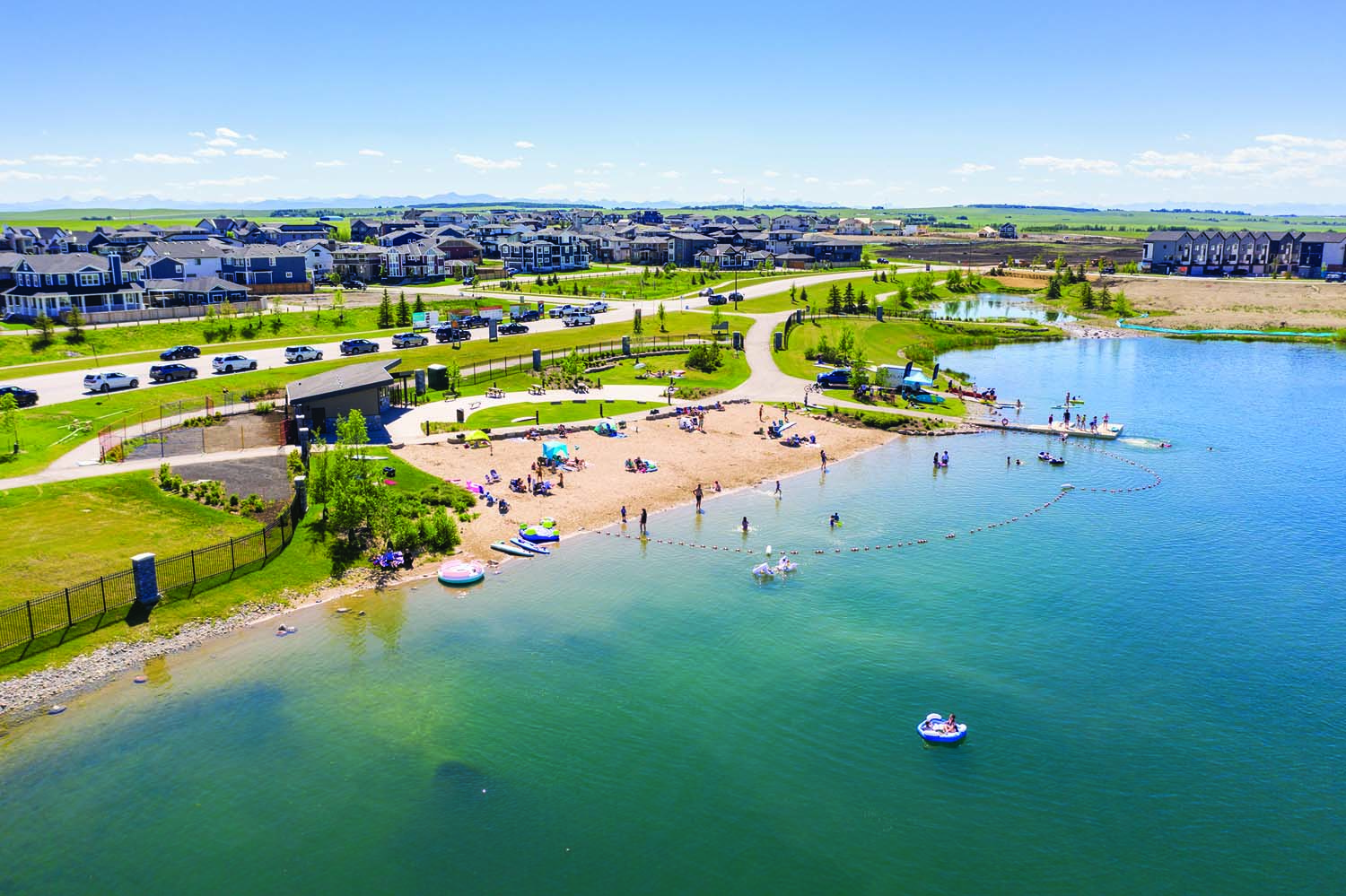 There's nothing quite like finding your perfect balance, so come home to a community that will bring harmony back into your life.
From peaceful pathways and sandy beaches to an enticing Adventure Park and pristine 18-hole Mickelson National Golf Club, families, kids, adults and retirees will never lack adventure in Rocky View County's Harmony community.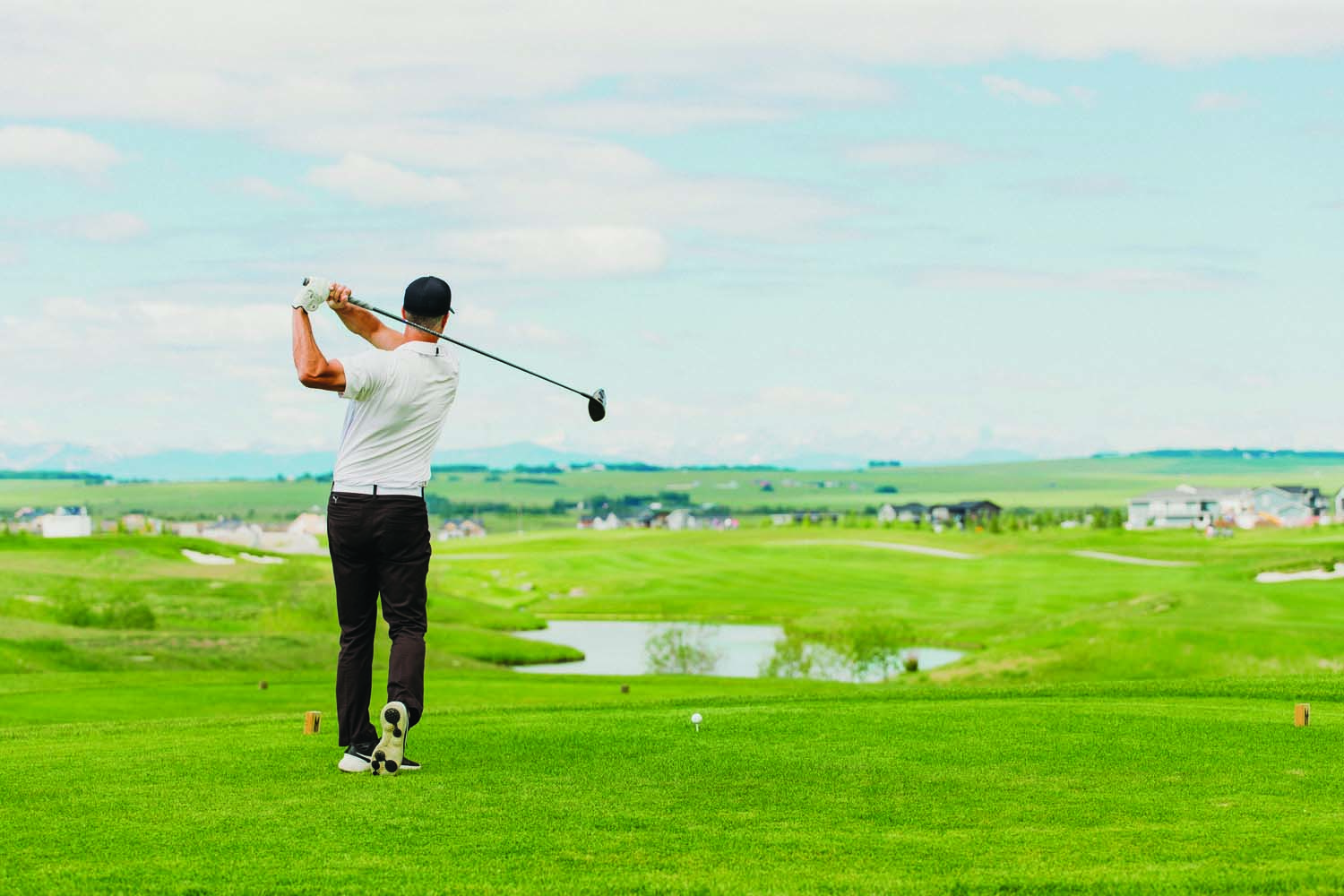 Water enthusiasts will love kayaking, paddleboarding and swimming, while children can let loose and meet new friends at the two playgrounds. Morning runners and evening stroller can also discover over 12-kilometres of pathways. Challenge yourself at Adventure Park, where a day of fun and activities will entertain the entire family.
"Harmony's Adventure Park will provide the ability to partake in more outdoor activities in all four seasons," says Laurel Lapointe, marketing manager for Bordeaux Developments. "In the warmer months, residents can enjoy beach volleyball, the pump track and the all-wheel flow plaza. Come winter, they can use the skating ribbon and toboggan hill. Plus, the off-leash dog park will be accessible in all seasons. It brings another layer of connection and activity to the community."
A diverse range of housing options only helps make this Springbank community more accessible to those from all walks of life.
Townhomes from the $460s, single-family from the $620s, bungalow villas from the $800s, estate homes from the $930s and lakefront homes from $1.2 million highlight a housing selection that is geared toward finding the right fit for you and your family.
Mountain vistas, countless amenities and diverse housing options — why not bring some Harmony into your life today?
Live Life Your Way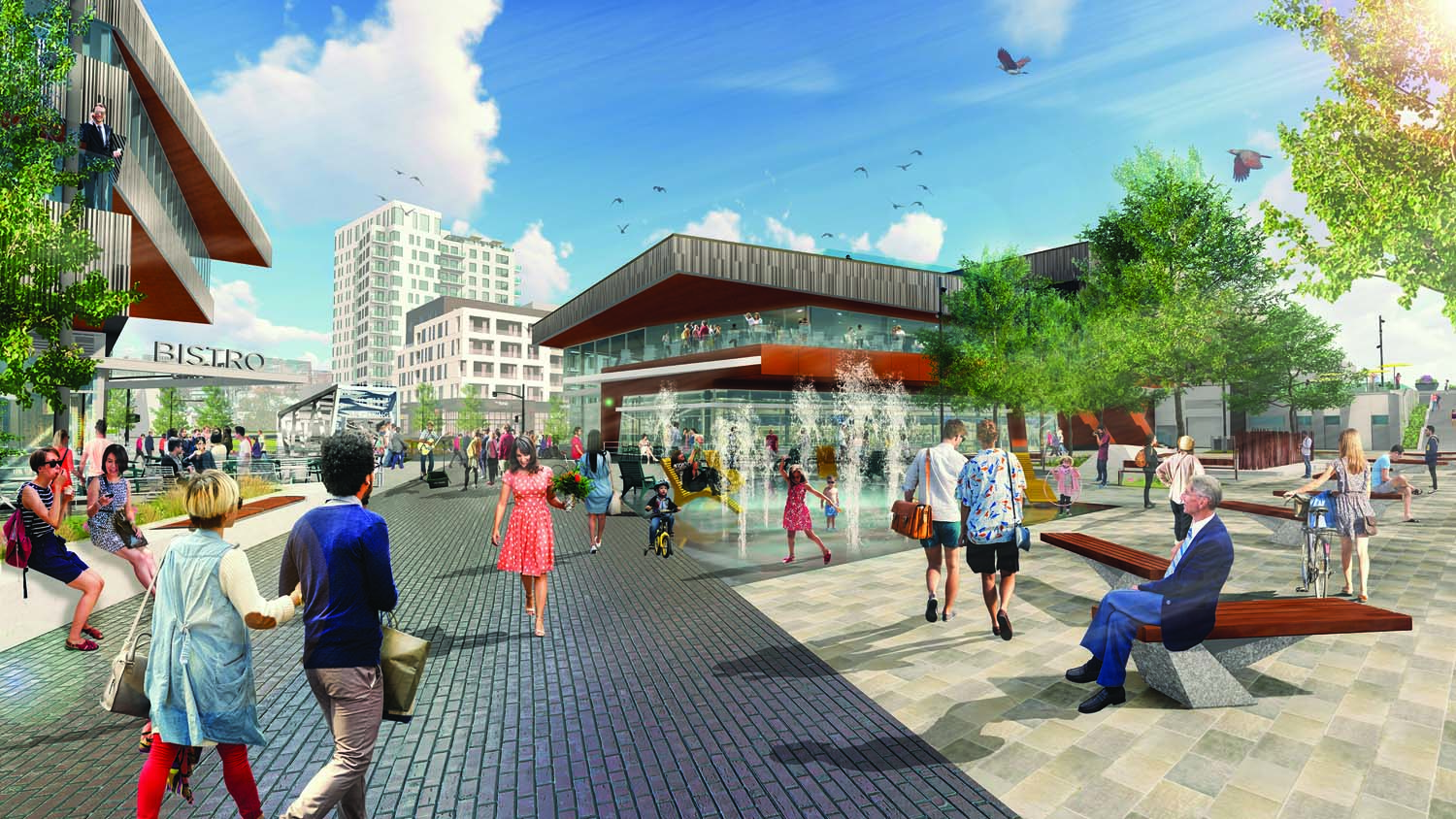 Feeling at home goes beyond loving the four walls of your house. It's also about connecting with the community you're in and knowing it supports your unique lifestyle. In University District (U/D), that's easy to do.
This new community in the city's northwest offers a range of home types, including purpose-built rental units, condos and townhomes. But U/D also provides a range of things to do, eat and see to meet the diverse lifestyles of all residents. Right at its heart is the retail main street, a walkable and vibrant hub. As well as essential big brands, the retail main street is home to Calgary companies, including Monogram Coffee, YYC Cycle and Market Wines. And it's growing: many other local brands are set to open their doors soon, including OEB Breakfast Co. and Village Ice Cream.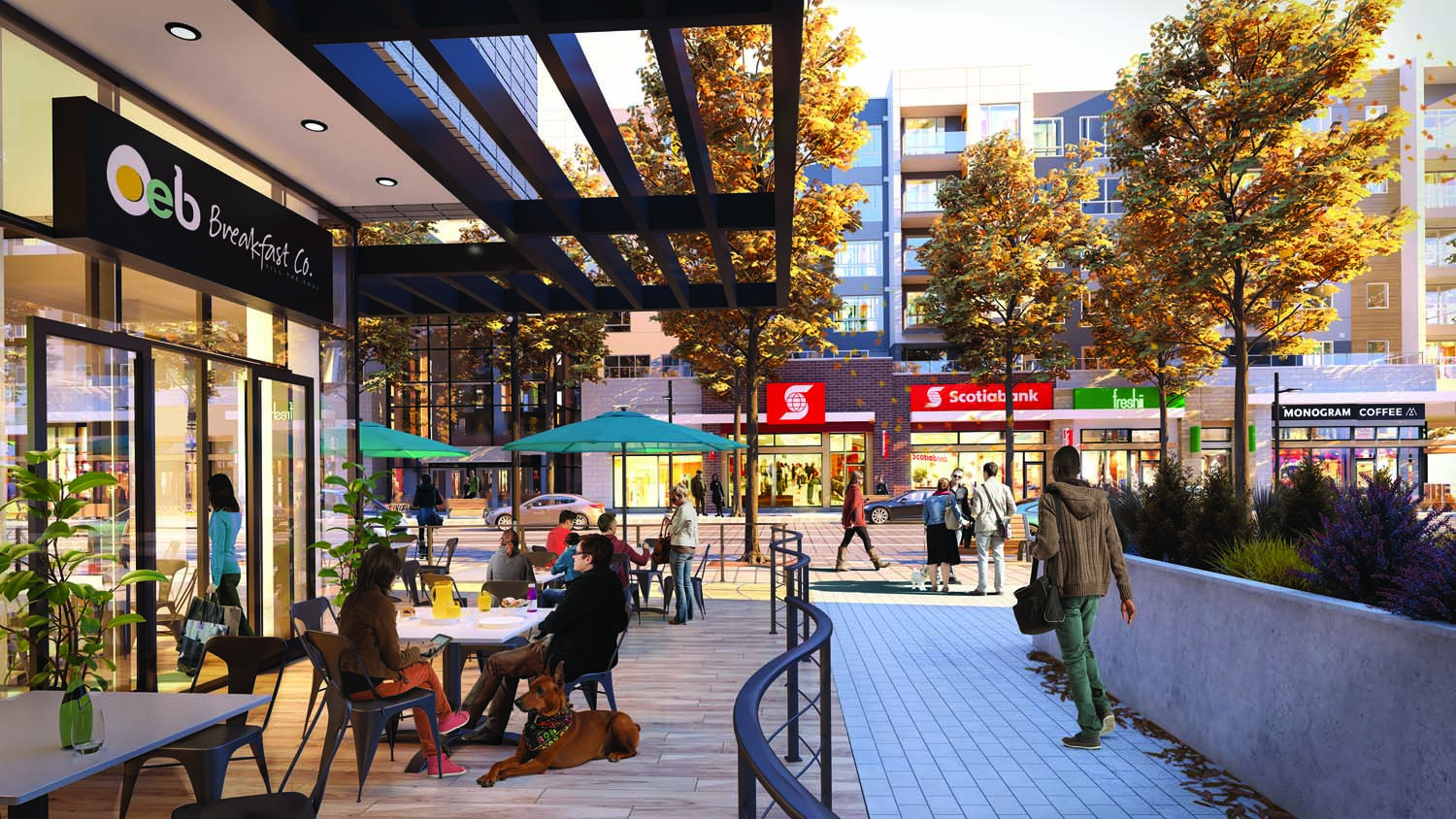 Central Commons Park, an inviting greenspace, will also be located right in the heart of U/D. Travis Oberg, University District's director of design, says it will be a desirable spot to enjoy some fresh air year-round with an all-season playground, events in the summertime and an outdoor skating rink for the colder months. Scheduled to be complete in 2022, Central Commons Park will include a splash pad and fire features and will complement the already completed Northwest Commons Park, urban dog park and two ponds.
And University District's unbeatable location means residents can easily walk to the University of Calgary to use community facilities like the Olympic Oval, head to Edworthy Park or take a trip to Market Mall.
"We have put a lot of thought into making University District a truly connected and livable community," says Oberg. "At the end of the day, you have the ability to curate your life."
See what's new in U/D by attending its Block Party on September 19. Get all the details at myuniversitydistrict.ca.
This content was produced in partnership with the advertiser by RedPoint Media for commercial purposes.