Whether through partnerships, non-profits, businesses or individuals doing good, philanthropic efforts collectively help build strong communities and legacies of giving. See how some non-profits and businesses in Calgary give back — and not just at the holidays — while inviting you to do the same. Giving, no matter if it's big or small, contributes to a city that's generous and supportive. Cheers to that.
YMCA Calgary and the Calgary Flames Foundation Give Back to Youth
Celebrating the Calgary Flames Grade 6 Membership at YMCA Calgary with alumni sharing their experience.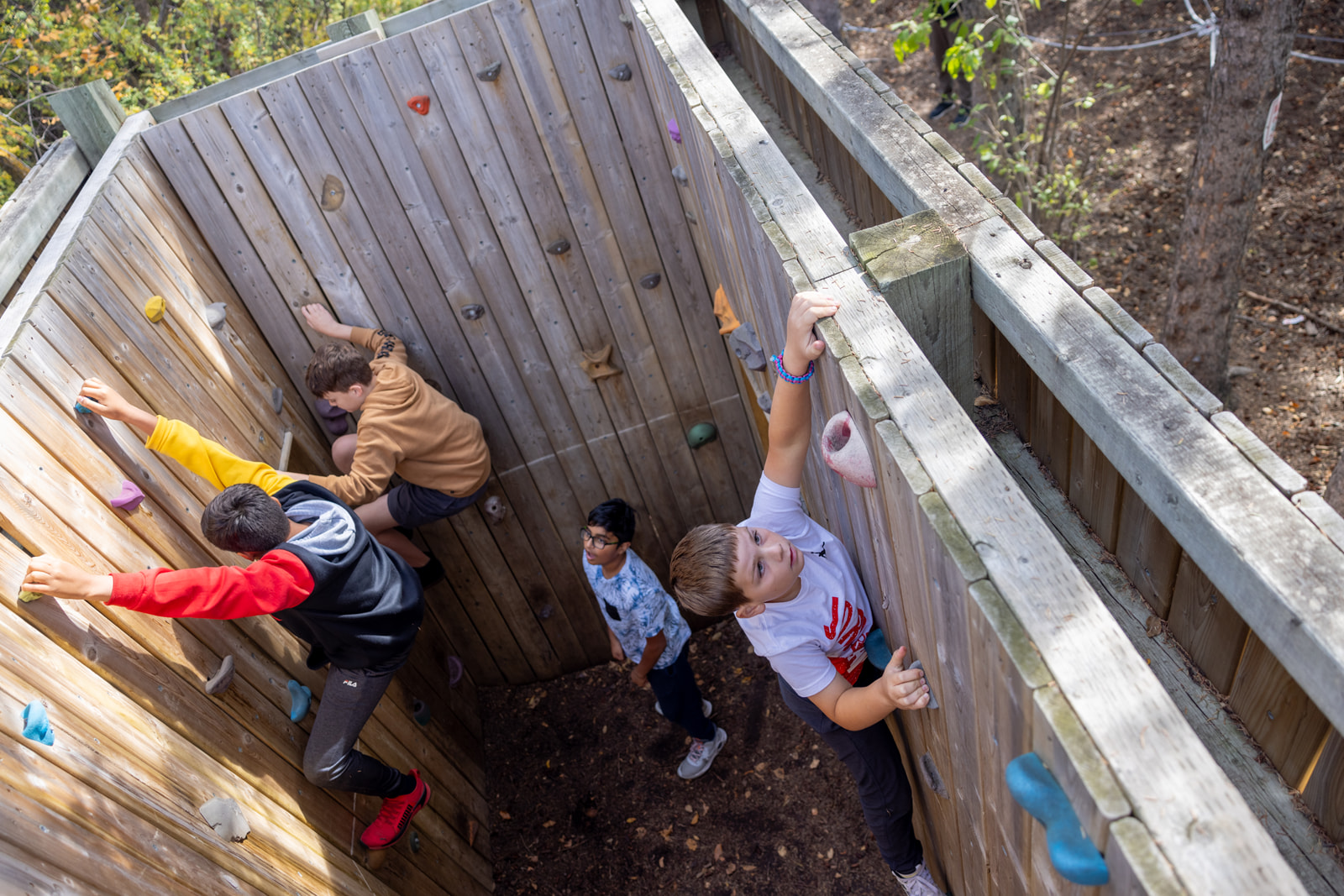 Since 1902, YMCA Calgary has continued its mission to empower young people and communities worldwide. One of its most impactful collaborations began in 2013 with a partnership between the YMCA and the Calgary Flames Foundation to provide free YMCA memberships to all Grade 6 students in Calgary.
Initially, the Calgary Flames Foundation committed $250,000 to the program, but ten years in, it's still going strong. In 2023, the Calgary Flames Foundation committed $1 million dollars to ensure the free membership runs for another four years.
The program helps youth ignite their potential and build confidence through structured and independent play. In its first year, the program gave memberships to 2,466 youth. A decade in, and it has provided access to over 32,000 grade sixers, ensuring they have the chance to experience positive mentorship, build confidence, develop healthy habits, and enjoy fitness and sports without pressure. According to the YMCA, four out of five youth in the program wouldn't have been able to access a membership otherwise.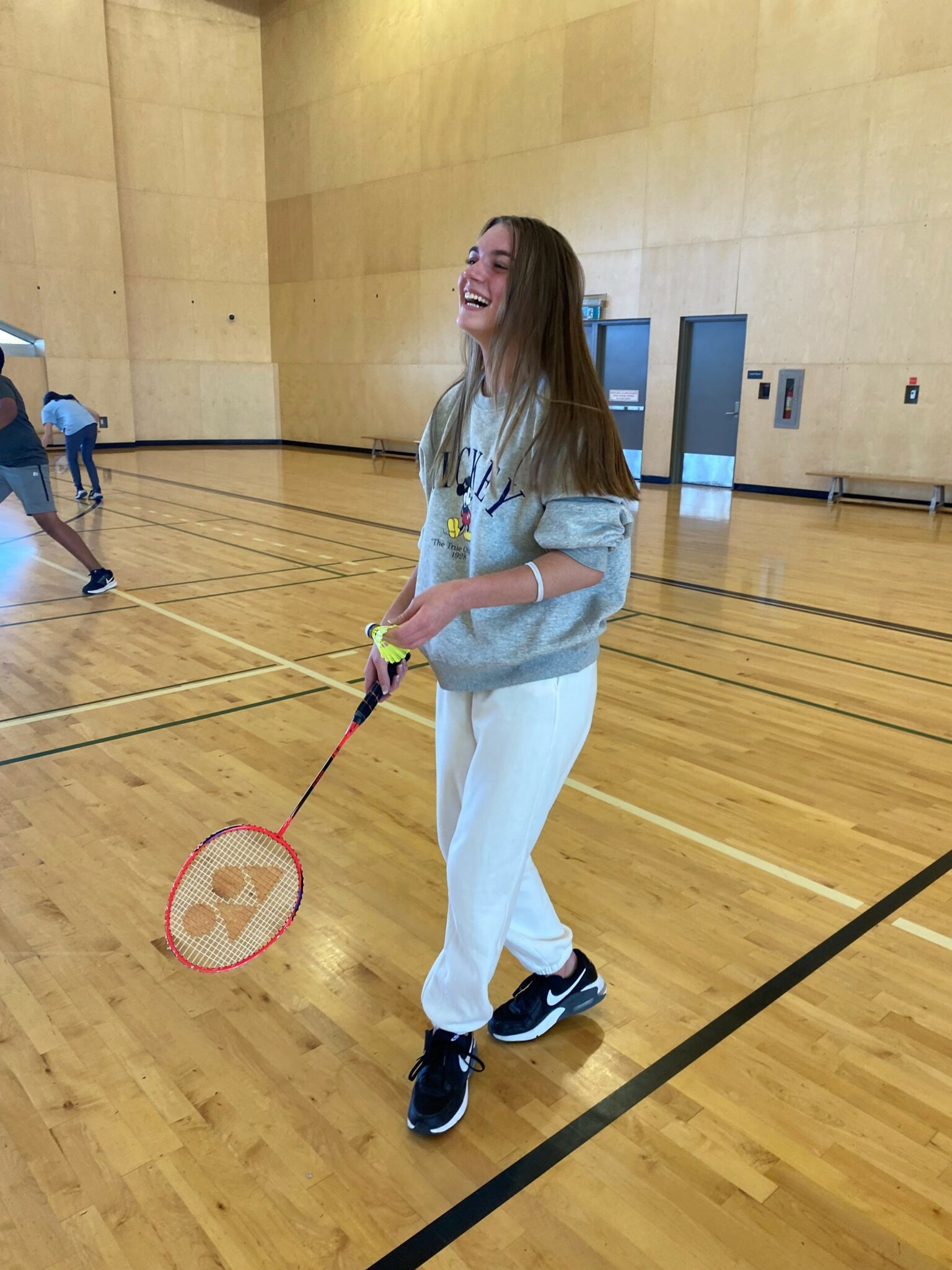 Grade 6 alumni: Cameron Norek
Cameron joined the program in 2020. While she initially signed up for the Grade 6 membership for its offerings, which includes access to all YMCA Calgary locations, weekly activities, tournaments, special events and discounts on programs, soon she couldn't stay away. 
 "Having the membership encouraged me to go to the YMCA a lot more," says Cameron. "I met so many amazing people, and the program had such a positive impact on my mental health and confidence." 
Cameron regularly attended Grade 6 events and enjoyed participating in the activities offered, such as badminton and lacrosse. By the end of the year, not only had she grown in her confidence, but the experience also led her to the YMCA's Youth Leadership Program.
In the leadership program, Grade 6 alumni help plan and host activities for the current roster of grade sixers. This volunteer-based program provides young people with the opportunity to further their skills in public speaking, event planning, time management and leadership while also benefiting physically from a complimentary YMCA membership.
"The impact of the YMCA has reached every part of my life" says Cameron, and she's not alone. 79 per cent of Grade 6 members report that the program helps them become more physically active, with 43 per cent saying they continue to stay active once their 13-month membership ends. Parents report seeing a noticeable change in their children with many "coming out of their shell" and making new friends.
Step Up membership
New this year, youth who graduate from the Calgary Flames Grade 6 Membership can continue to keep active by becoming Step Up members, a new reduced-fee program created exclusively for Grade 6 alumni. The Step Up membership ensures that sport and recreation continues to be accessible to youth until they turn 18 years old.
The YMCA expects another 5,200+ youth to join the Calgary Flames Grade 6 Membership this year, and, hopefully like Cameron, make the most of the experience.
 Visit ymcacalgary.org/calgary-flames-grade-6-ymca-membership to learn more.
Provide a Ladder Up on Literacy Through Calgary Public Library
Give a gift that keeps on giving this holiday season by supporting Engine 23 and other Library programs.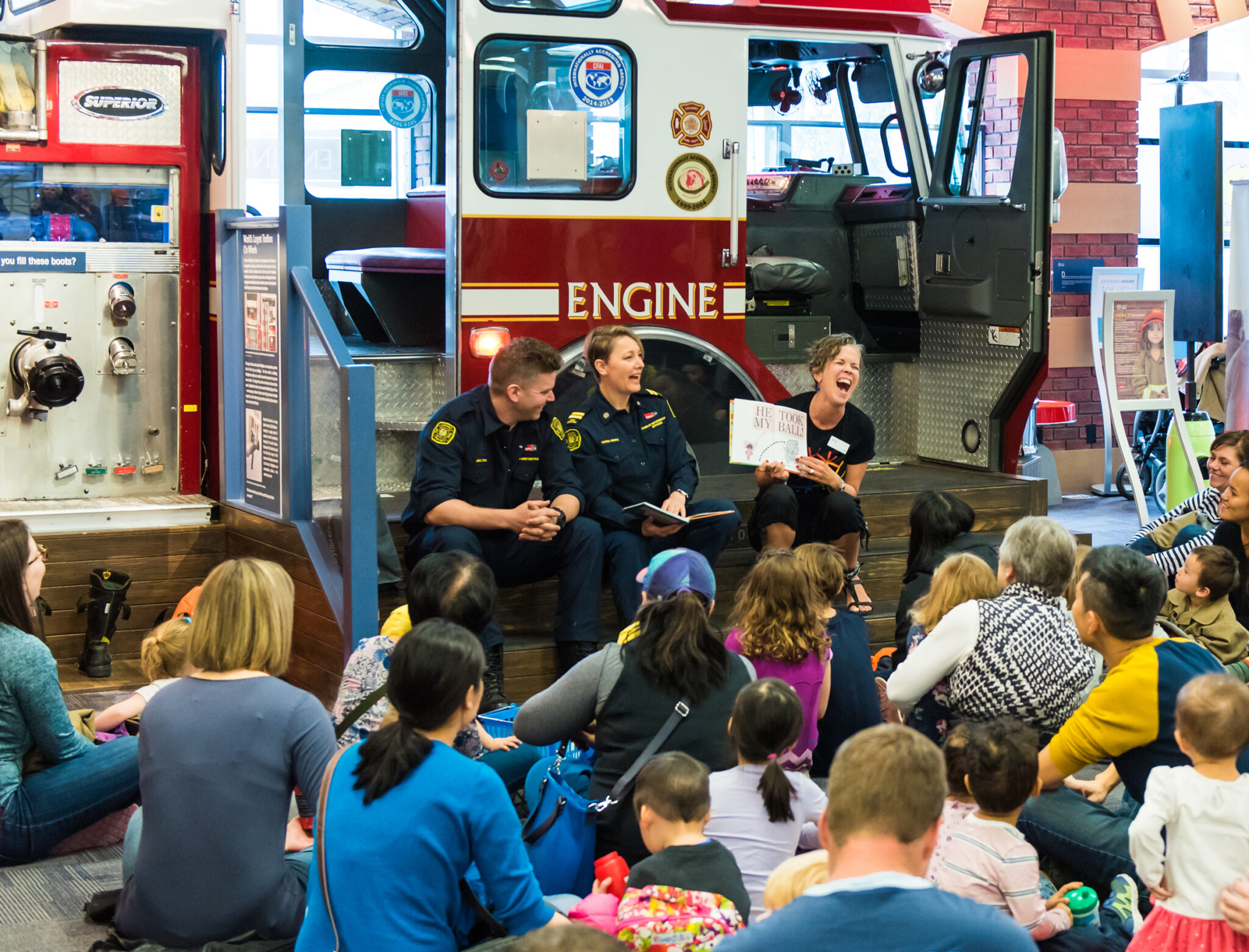 A 22-tonne addition has made its way to Fish Creek Library. Engine 23, Calgary Public Library's popular play and education fire truck, has found its new home and is set to open in early 2024. Previously located at the old Central Library, Engine 23's flashing lights and pretend sirens have attracted thousands of children to its hands-on learning experience in the past. Having been stored away for five years, Engine 23 is ready for a comeback and Calgary Public Library Foundation is looking for heroes to help get the program up and running. With a goal of raising $100,000 for this project, the Ladder Up on Literacy fundraiser campaign is on a mission to rev up its engine and get this truck ready for duty. 
Engine 23 provides crucial early skill development and safety education through a fun and unique experience for children up to 12 years old. The decommissioned Calgary Fire Department pumper truck gives way to imagination and provides a learning environment outside of the ordinary classroom setting. For kids, climbing big trucks, role-playing real-life heroes and hands-on play opportunities are ingredients to the best day ever. And with Engine 23, they'll be learning as they play. 
"With rising costs of living, families don't have a lot of options for free and accessible learning supports," says Tracy Johnson, CEO of the Library Foundation. "With donor support, Engine 23 will be a safe, welcoming and barrier-free play and learning experience for children."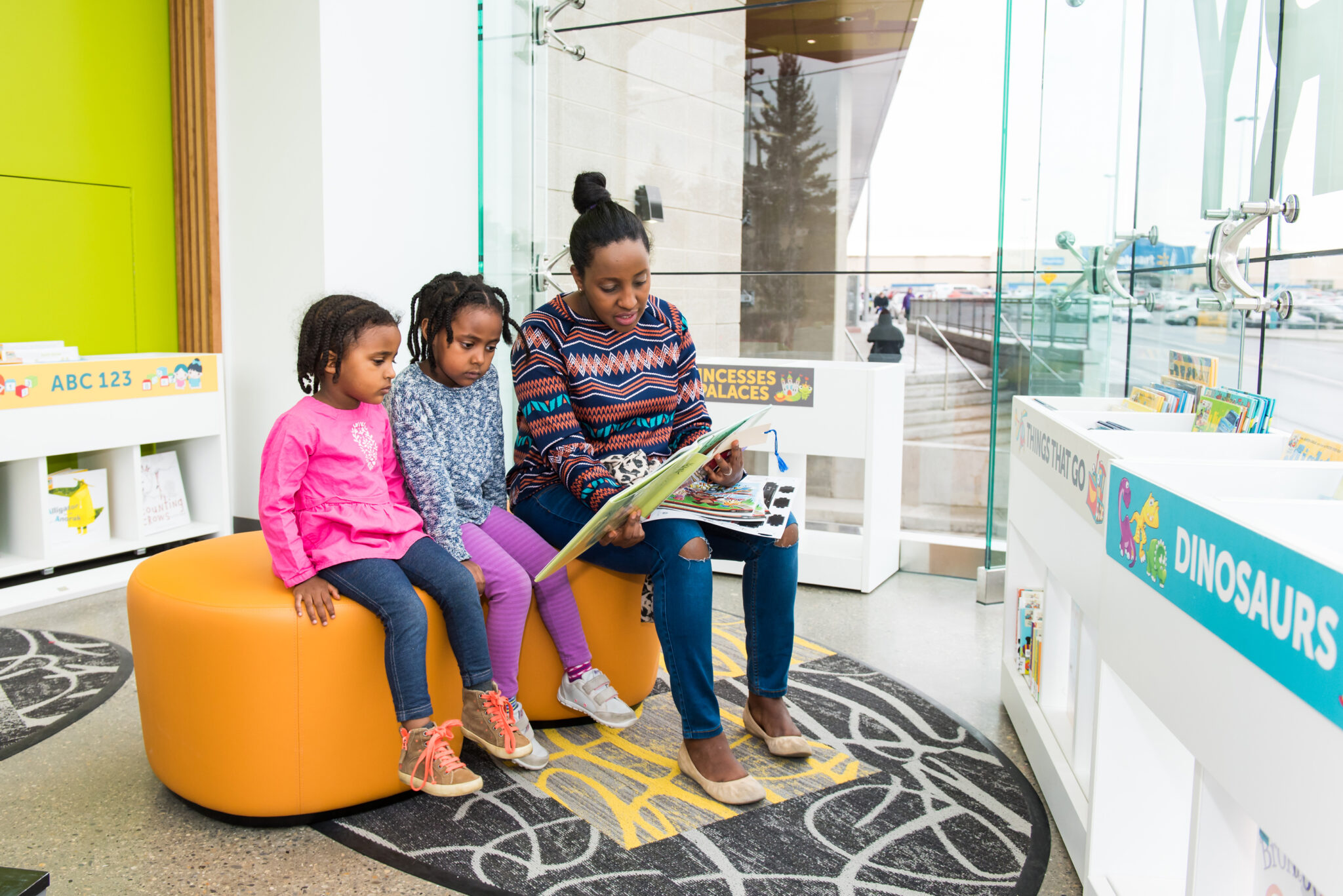 Brick by brick
A strong literacy program is being built, and the Calgary community plays a large part in it. It is because of charitable individuals, community leaders and businesses who are giving back that Engine 23 will soon come back to life.
And Calgarians can still help build and be a part of this legacy. Through the "Brick-Buy-Brick" campaign, with the purchase of a vinyl brick, donors can have their name or a short message inscribed and displayed on the Engine 23 feature wall. It only adds to the excitement for littles to search for their names.
Many ways to support
And during this season of giving, there are even more ways to help the Calgary Public Library's literacy programs. "It's been a hard year for many Calgarians and as the holiday season approaches, many of us are looking to support our community," says Rob Van Wielingen, board chair of the Library Foundation. "Our charitable gift guide gives the opportunity to honour a loved one by buying a gift that supports an area of the Library's work that means the most to you and your family."
Whether you choose to sponsor programs for school-aged children or senior community members, support newcomers to Canada, help fund mental health resources or simply add a book to the shelves, your gift will make a lasting impact.
Visit engine23.ca to donate and start shopping the charitable gift guide at librarygiftguide.ca.
Planned Giving 101
Make a worthwhile impact with intentional giving.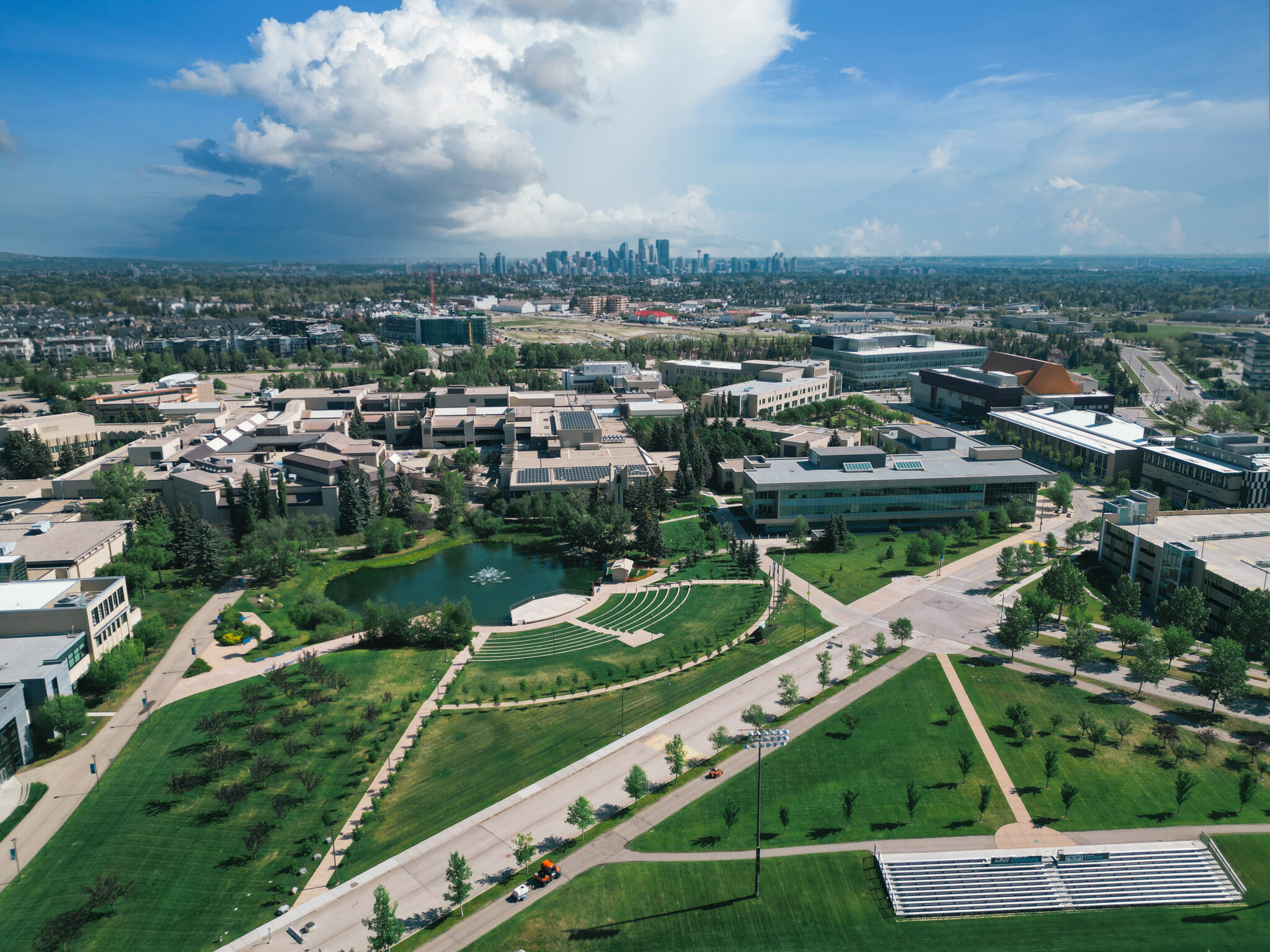 We all hope to leave a lasting mark on the world. One way to do that is by leaving a legacy that reflects what matters most to you. Through planned giving, you can be strategic about how and what you give and the meaningful impact it will have. 
What is planned giving?
Planned giving (sometimes referred to as estate giving or legacy giving) is a choice made today that will make a difference tomorrow. It involves different ways to give without necessarily affecting your current finances.
Planned giving is an opportunity to leave behind a legacy that will reflect the things most meaningful to you. There are several ways to make a planned gift in your estate plans: through a bequest, life insurance policies, gifts of property or securities, registered retirement savings plans and registered retirement income funds.
When you create your will and include worthwhile institutions like Mount Royal University (MRU) in your planned giving, you are making a difference for decades to come.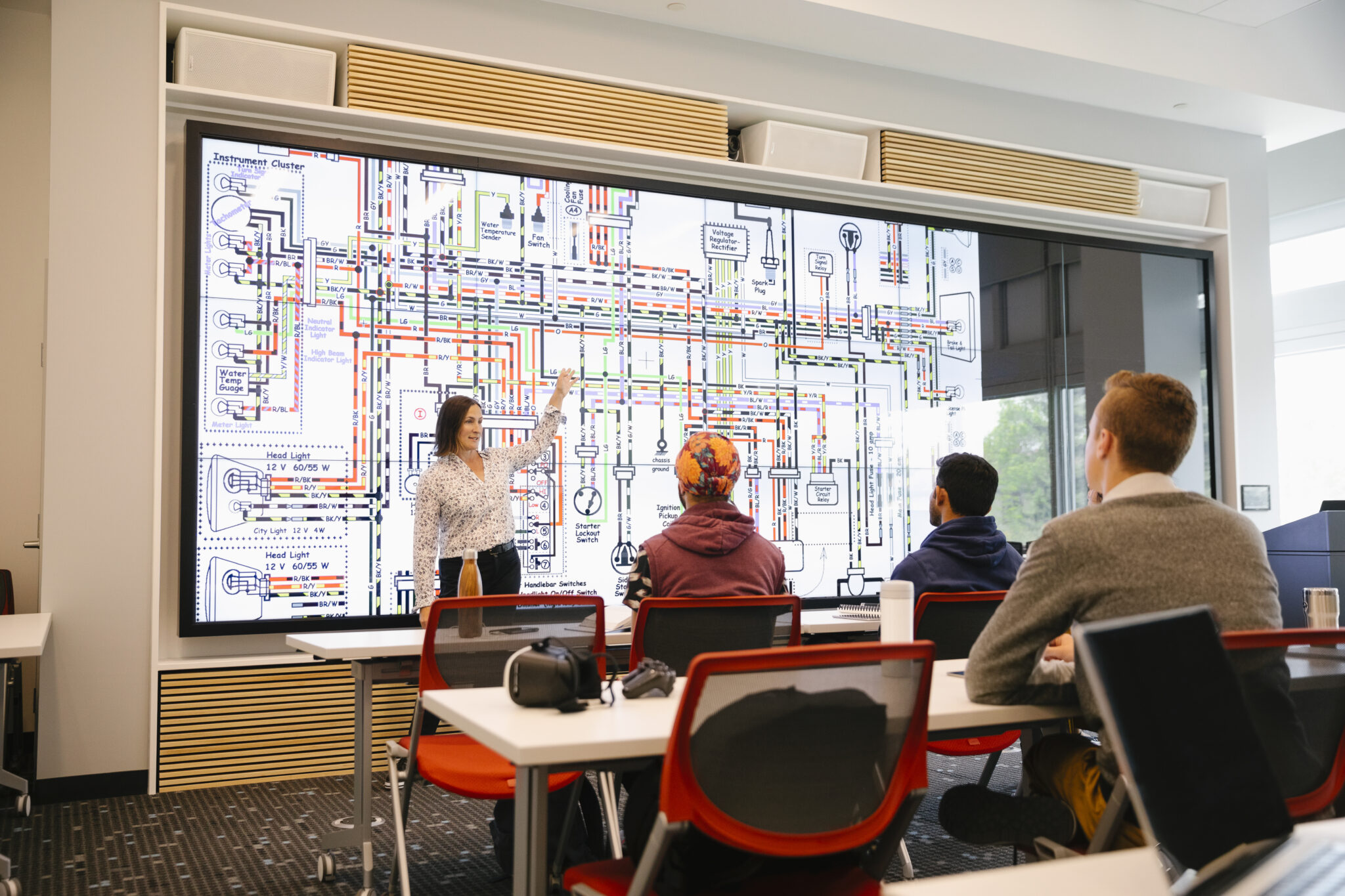 Why is planned giving important?
When you plan to give, you become part of something great. Supporting MRU allows you to help shape tomorrow's leaders and play a part in helping an educational sector important to you. Whether you choose to support scholarships and bursaries, enhance existing programs such as aviation or nursing, or help enrich specialized facilities and athletic programs, your help can be transformative for future students. 
Planned giving also benefits you as the donor. Gain the satisfaction of contributing to your community, achieve your financial and tax goals, and leave behind a long-lasting legacy that meets your philanthropic vision.
Is there a minimum gift amount required? 
Your money is in your hands. The dollar amount or percentage of your financial assets you wish to give is completely up to you. You don't have to give a big donation (unless you wish to!) as a small amount can go a long way. 
Who should consider giving to MRU? 
Everyone! No matter your age or your financial standing, anyone can make a tremendous philanthropic impact. A planned gift is a great way to be philanthropically proactive. As long as you have a will, there are several options for planned giving, and they're simple and rewarding. Naming MRU as a beneficiary in your will can be easily accomplished with the help of your financial advisor or estate lawyer. Revisiting your estate to include learning institutions like MRU can open new doors to the legacy you want to leave behind. Whatever your circumstances, there is a giving option for you.
To learn more about planned giving with MRU, visit mru.ca/foundation. 
Making Meaningful Social Change
United Way of Calgary and Area aims to address Community well-being through critical partnerships.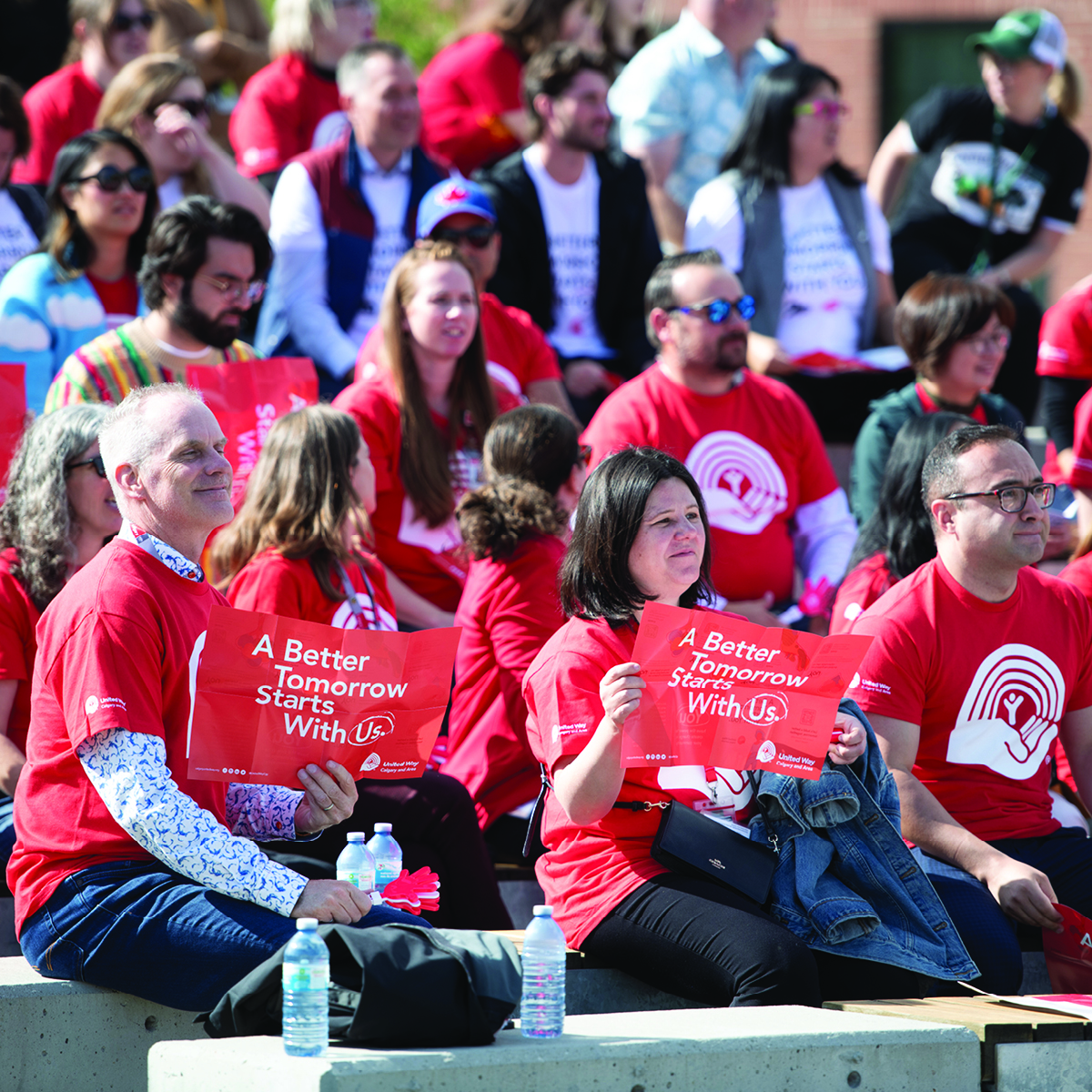 United Way of Calgary and Area is improving lives through the power of communities. As a local social impact organization, United Way brings together local agencies, corporations, donors, volunteers and government to create lasting social change in Calgary. 
"We unify our city's tremendous giving power, directing it towards plans, policies and programs that address big issues and create big change," says Karen Young, president and CEO of United Way of Calgary and Area. "We provide funding and support for hard-working agencies, so that Calgarians can access support when, where and how they need it."
The need in our community is great, with the affordability crisis impacting our community's ability to meet its basic needs. Albertans have the highest food insecurity rate in the country, with more
than 20 per cent of people having to choose between eating and paying bills. Economic uncertainty affects all areas of our lives — our mental health, how we relate to each other, and how we participate in our community.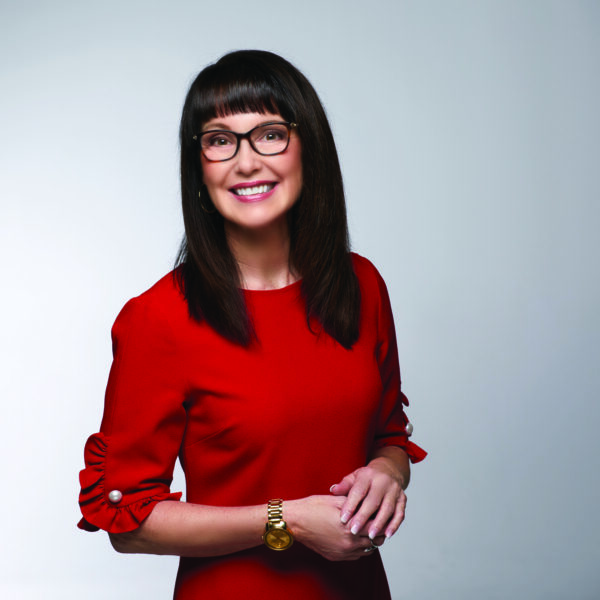 This year, United Way is launching one of its most ambitious campaigns ever — one that focuses on the complex and interconnected issues of socio-economic well-being, mental health, healthy relationships and social inclusion. It is partnering with individuals and more than 650 workplaces to focus this work through the Community Impact Fund, which allows United Way to adapt to the short- and long-term needs of the community and make meaningful change fast.
A better tomorrow starts with you. Learn more by visiting calgaryunitedway.org.
Ensuring essential eye health for all
FYidoctors supports patients and communities across Canada.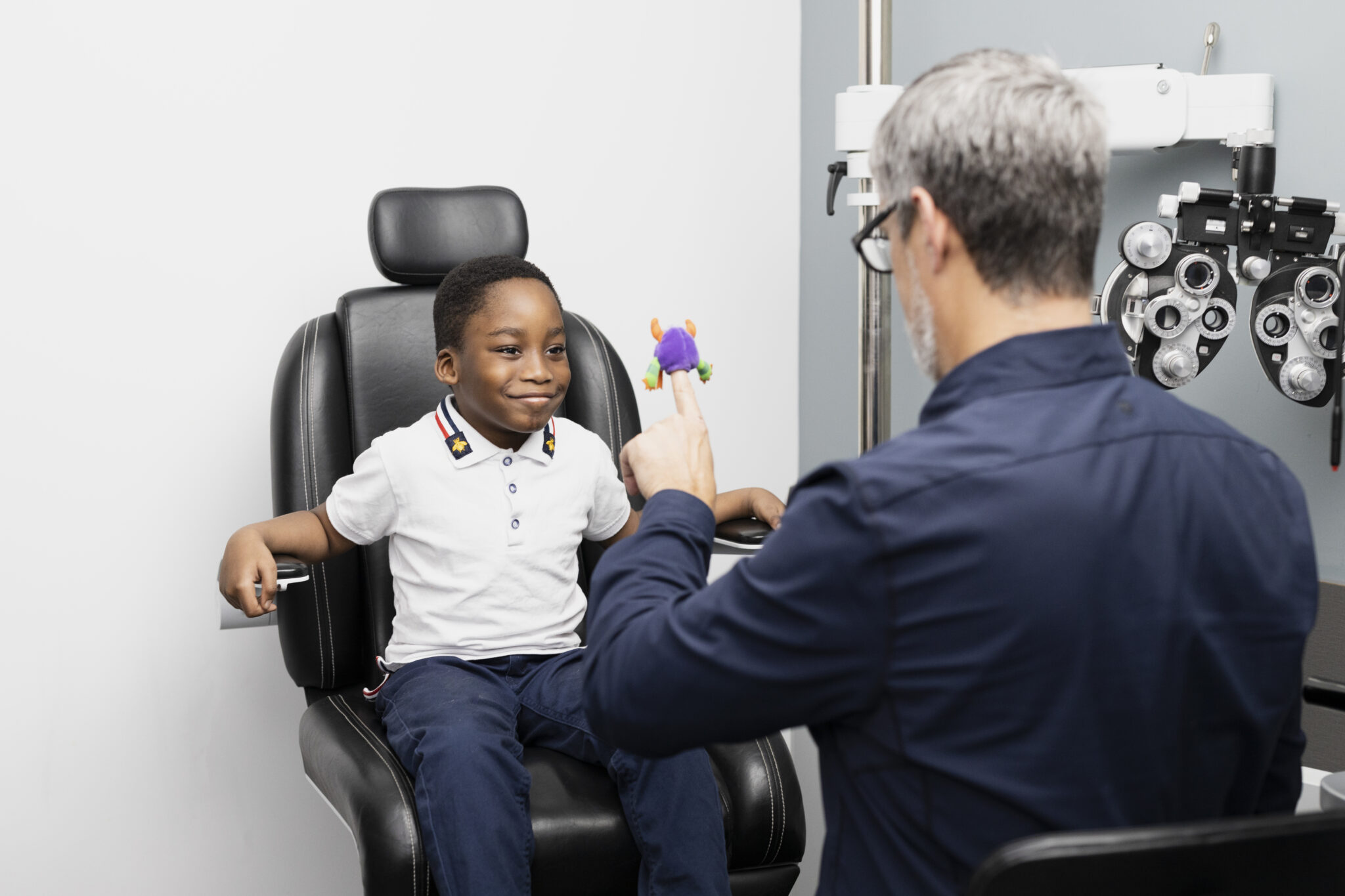 Founded in 2008 by a dynamic group of university optometry grads, FYidoctors has grown into Canada's largest network of eye care providers with Canada's largest ophthalmic laboratory and nearly 400 eye care clinics, including several in Calgary. Passionate about eye health and enhancing the lives of each patient, FYidoctors has several programs to continually give back across the country. Here's a rundown of these valuable initiatives.
National Natural Disaster Glasses Replacement Program
Developed in response to wildfires impacting many Canadians, this program aims to provide essential eye care and eyewear replacements to those who have lost or damaged theirs during evacuation efforts.
Better Sight. Better Grades.
This program provides complimentary eye exams and glasses to underprivileged children to set kids up for success with better eyesight.
Enhancing Life Month
An annual initiative celebrated by FYidoctors clinics across Canada every October. Clinics choose a charity to fundraise for through a variety of activities. This year, the goal is to collectively raise more than $500,000.
Eye on the Cure
In partnership with Fighting Blindness Canada, this competition features eye health researchers pitching their breakthrough ideas to a panel of experts. Akin to a Dragons' Den for optometrists, the event awards funds to winning pitches, including a contribution of $50,000 from FYidoctors.
Optometric education
With a strong history of supporting optometric education in Canada, FYidoctors recently donated $5 million to the University of Waterloo's School of Optometry & Vision Science to fund construction of the Waterloo Eye Institute, a state-of-the-art facility supporting advances in vision research, optometric education and patient care.
More about FYidoctors
FYidoctors is Canada's leading diversified healthcare organization. Doctor-led, professionally managed and patient-focused, the organization concentrates on delivering outstanding eye care with patient-centric products and services. Recognized as one of Canada's Best Managed Companies for four consecutive years (2020-2023), the organization employs almost 700 optometrists and more than 3,100 clinic and home office team members. Rooted in a mission to enhance life, FYidoctors supports a wide array of philanthropic causes and initiatives. Through numerous community-centric programs and the Enhancing Life Foundation, FYidoctors enhances the lives of Canadians both inside and outside its clinic doors.
 Visit fyidoctors.com to learn more.
This content was produced for the advertiser by RedPoint Media for commercial purposes. It is not written by and does not necessarily reflect the views of Avenue staff.