There's nothing like answering the call of the open road. Hop in the car and see what new adventure awaits. Whether you take a quick trip across town to 17th Ave SW or New Horizon Mall, head up the highway to Silvertip Resort in Canmore, Sunshine Village in Banff or Eagle Ranch Resort in Invermere, or go even further afield to explore the bounties of Winnipeg, Manitoba, or the sunny state of Nevada, there's no shortage of amazing road trips to be had this summer. Read on for tips on what not to miss. Then gas up (or charge up!), and see where the road takes you.
NEW HORIZON MALL: A DESTINATION FOR TREASURE HUNTERS AND EXPERIENCE SEEKERS
Take a drive to uncover a different kind of mall experience.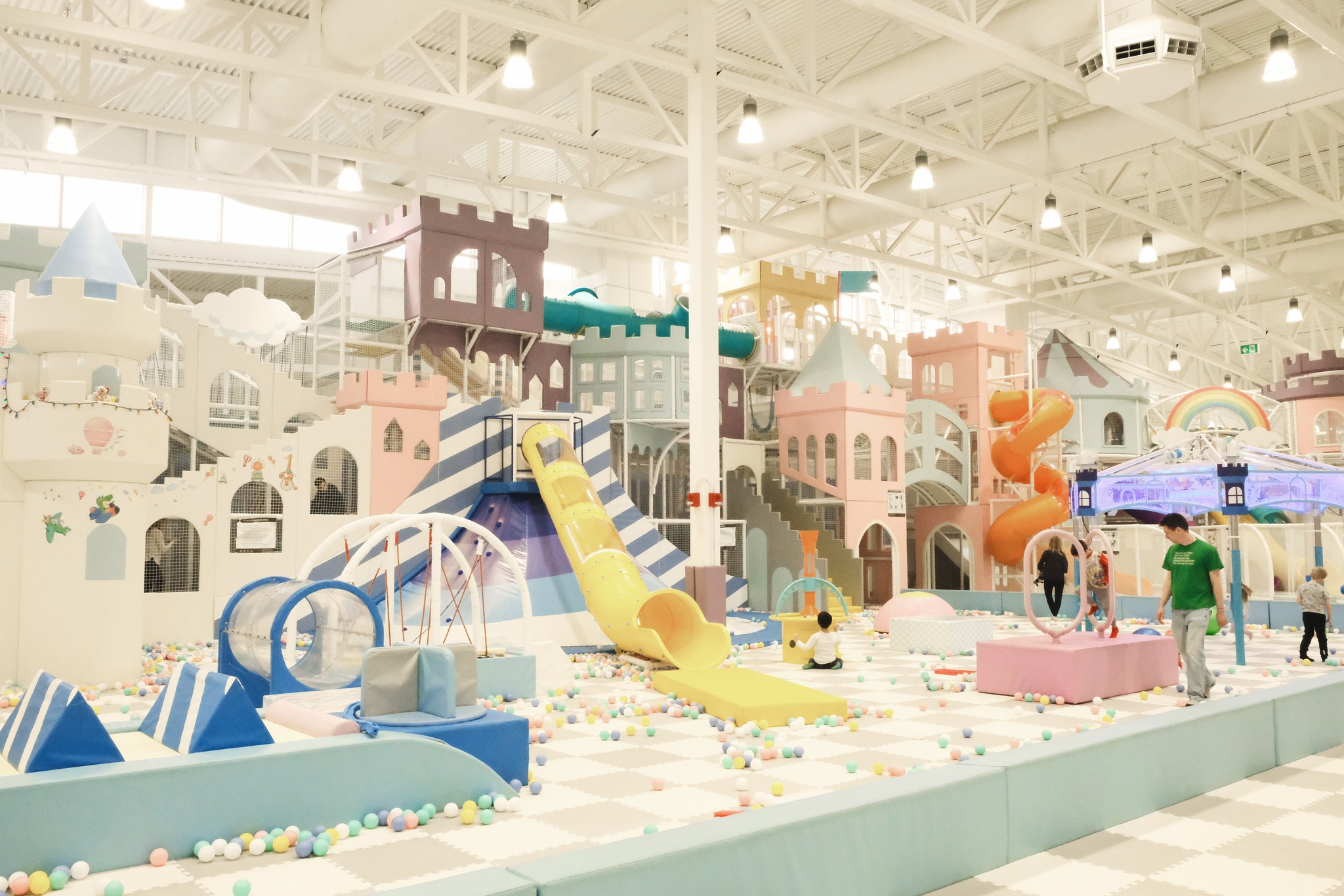 If you're after a good find, look no further than New Horizon Mall (NHM). Located in Balzac, this treasure-seeking destination offers a great road trip experience while still being close to the city.
"New Horizon Mall is a modern indoor marketplace for hundreds of new and emerging local retailers, artisans and restaurateurs," says Alexandra Winn, marketing manager at NHM. "It's a place to explore and to make a discovery around every corner."
An alternative to big box stores and other typical shopping malls, NHM is currently home to more than 150 locally owned and operated stores — the perfect place for treasure hunters and experience seekers alike.
TREASURE HUNTS FOR EVERYONE
A treasure hunt encourages seekers of all ages to get active, seek specific items and explore new places. NHM caters to such a look-and-find experience by offering small shops with big variety, creating a distinctive retail experience filled with locally sourced and imported specialty items. Find a unique gift for someone special — including for yourself!
For fashion hunters, the more than 50 specialty fashion shops encourage visitors to peruse beyond their usual hunting grounds and discover new shops and items. Everything from fedoras, traditional wear, purses, sunglasses, formal dress apparel, retro aprons and custom designers can be found.
Those interested in reminiscing about old games or kids keen to discover the latest and greatest can visit the 10+ gaming, collectable and anime shops.
Seek treasures featuring collector toys, trading cards, model kits, vintage items, classic horror items, puzzles and more.
UNIQUE FLAVOURS TO SAMPLE
Most important while on the hunt is staying fueled up. Whether that means a craving for something traditional, sweet or completely new to you, the food court has plenty to sample. Faloodas, handcrafted mocktails, tropical drinks, fresh fruit smoothies, rolled-up ice cream, Asian Fusion, traditional Halwa Puri breakfast and the best wonton soup in the city are just some of the tantalizing items waiting to be devoured.
Don't forget to pop by the British/Irish specialty store or the imported candy store for across-the-pond delights. Plus, small markets offer packaged Italian meals, Taiwanese and Asian goods, Filipino cuisine and more so you can continue the culinary adventures at home.
NEW EXPERIENCES AWAIT FOR THE WHOLE FAMILY
Let your kids' imaginations run wild as they play in the Sky Castle indoor playground, which boasts 34,000 square feet of family entertainment with multiple slides, a snow castle, a ninja area, a car track and much more. There's even a "mini-town" where kids can pretend to be firefighters, doctors, chefs, even grocery store managers.
Mark your calendars as NHM hosts a number of exciting annual events, including a Stampede "Breakfast for Dinner" featuring pancakes, sausage patties and all the fixings. Outside of Stampede, visit craft markets, classic car shows, and plenty of free family entertainment year-round.
From discovering treasures and delicious treats to fun events, New Horizon Mall offers a truly unique selection you won't find anywhere else in Alberta. For more information, visit newhorizonmall.com.
HIT THE OPEN ROAD IN NEVADA
Make your next visit to Vegas the start to an amazing road trip.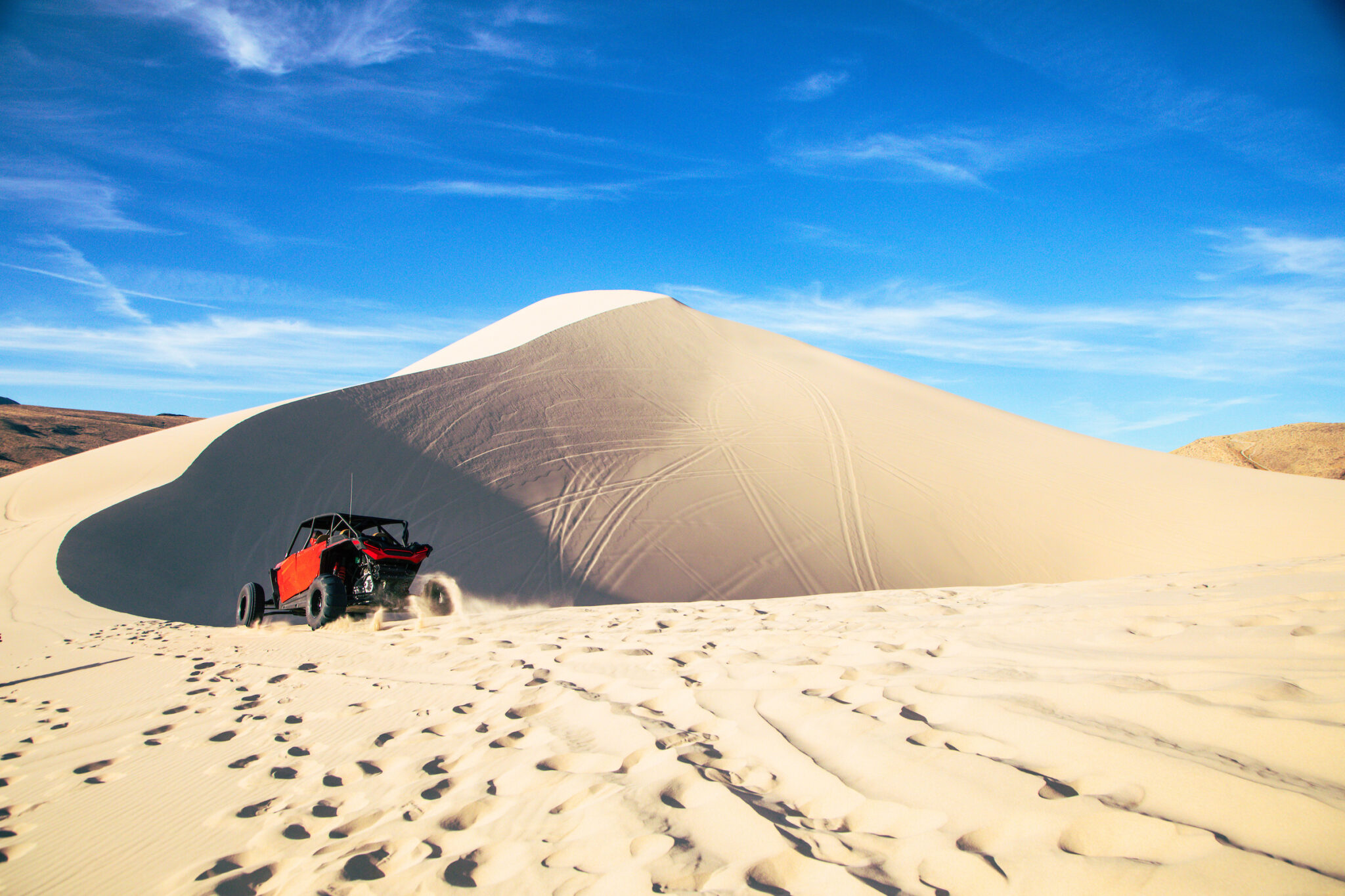 We love quick trips to Las Vegas, but the fly-in, fly-out crowd misses the chance to hit the open road and experience the heart and soul of beautiful Nevada. So the next time you're Vegas-bound, expand your horizons beyond Sin City. Here's two itineraries to get you started in planning the perfect Nevada road trip.
DESERT DAYS, VEGAS NIGHTS (1 to 3 days)
Day 1: Las Vegas serves as an ideal home base for desert exploration. Start by checking into the glitzy new Circa Hotel in downtown Vegas, then take a short walk over to historic Fremont Street, where the city was born. Try your luck at the tables, take in a free live concert and indulge at a signature restaurant. Then celebrate the city's colourful history with trips to the Mob Museum and the Neon Museum, a collection of signs from Vegas's golden years.
Day 2: The Hoover Dam, just an hour's drive from Las Vegas, is a key piece of American history and a stunning feat of engineering. On the way, stop in nearby Boulder City, a charming town full of cute restaurants, antique shops and museums. Adventurous road trippers can paddle or hike along the Colorado River, then drive the hour and a half to Laughlin to explore that city's Riverwalk. Overnight in Laughlin and enjoy a nightcap at the Aquarius Casino Resort.
Day 3: Hop in the car and drive about 90 minutes northwest to Red Rock Canyon National Conservation Area. Book a timed reservation online to take in the 13-mile scenic drive or opt for a quick hike among the breathtaking terrain. Stop in for a burger and a beer at the Goodsprings Ghost Town's famous Pioneer Saloon before returning to Vegas (only 15 minutes away) and flying home.
THE WEIRD AND THE WONDERFUL (1 to 4 days)
Day 1: Start by exploring the otherworldly topography of Cathedral Gorge State Park, two and a half hours north of Las Vegas, with its striking hoodoos, slot canyons and red rock spires. Next, make your way west towards Route 375, also known as the Extraterrestrial Highway, rolling past the Nevada Test and Training Site's Area 51. Spend the night in Tonopah at the historic Mizpah Hotel; you may encounter the Lady in Red, the most famed spectre of this spirited hotel.
Day 2: More eccentricity can be found in the area surrounding Tonopah and the nearby town of Goldfield. The art installations along the Free-Range Art Highway are distinctly bizarre and beautiful, including the International Car Forest of the Last Church, an open-air art gallery featuring 40-plus, spray-painted junk cars. Stop into the Rhyolite ghost town before tucking into Beatty for a meal at Smokin' J's Barbecue and an overnight stay at the Death Valley Inn.
Day 3: Beatty is the gateway to Death Valley National Park, one of the most spectacular natural areas in all of America. Covering 5,270 square miles, its salt flats, sand dunes, mountains and the famous Badwater Basin deserve at least a full day of exploration. Finish up in the town of Pahrump, unwinding at the Pahrump Nugget Hotel and Casino for the evening.
Day 4: Prepare to swirl and sip in Pahrump. It's the hub of a small wine region with wineries like Artesian Cellars and Sanders Family Winery offering tours and tastings. If there's time before heading back to Vegas, grab the clubs for a round of golf at the Mountain Falls Golf Club.
Learn more at travelnevada.com or book now through AMA Travel at amatravel.ca/Nevada.
SUMMER FUN AND MORE AWAIT ON 17th AVE
Take road trips to the inner city with Summer On 17th featuring family-friendly events, performances and more, all summer long.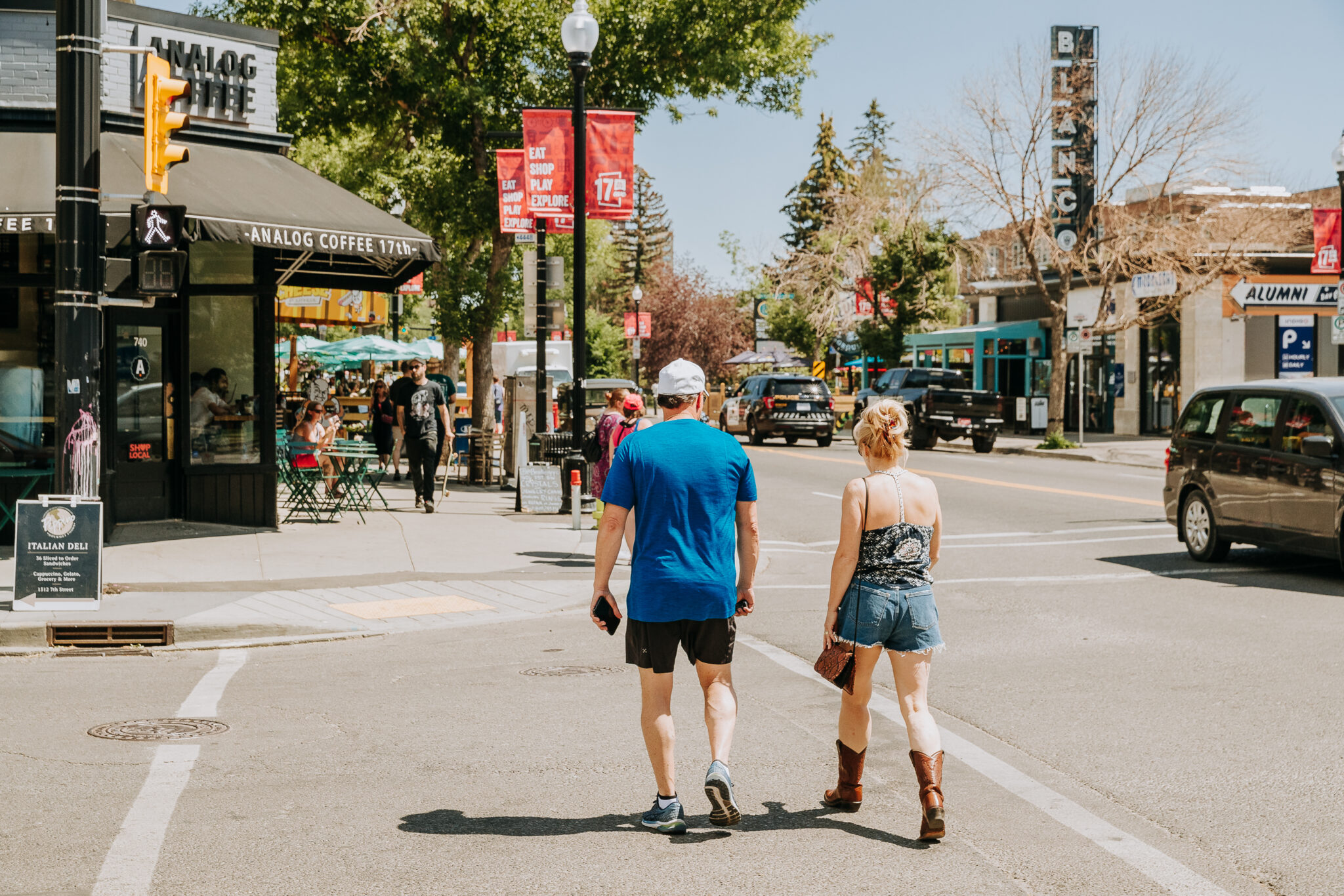 Mark your calendars and get ready for a summer full of fun in the city. Summer on 17th Ave is back for the second year in a row with a fresh lineup of live, free and family-friendly events and performances. Best of all, the events will run all summer long, kicking off on June 21 and running until September 23.
Each week brings something new and fun to experience including Multicultural Mondays, featuring live entertainment highlighting diversity and multiculturalism in Calgary. Theatrical Thursdays bring a variety of performers ranging from improv groups to dance troupes and more.
In addition to new events, old favourites will return with Fridays and Saturdays featuring local bands and Sundays hosting free outdoor fitness classes followed by classical music in Tomkins Park. The second weekend of every month will also feature outdoor movies.
And while you're out enjoying Summer on the 17th events, you can take advantage of one of the best dining and shopping districts in Calgary. Stop in at your favourite local shop or discover a new one. Grab a bite or a beverage at the array of tasty eateries, coffee shops and bars that make 17th Ave a favourite destination for fun and adventure.
Head to 17thave.ca/summer for a full list of events.
WINNIPEG'S CULTURAL MAGNETISM
Must-see cultural attractions to experience in Manitoba's capital city
If you're planning a summer road trip to Winnipeg, don't miss these three cultural gems.
Canadian Museum for Human Rights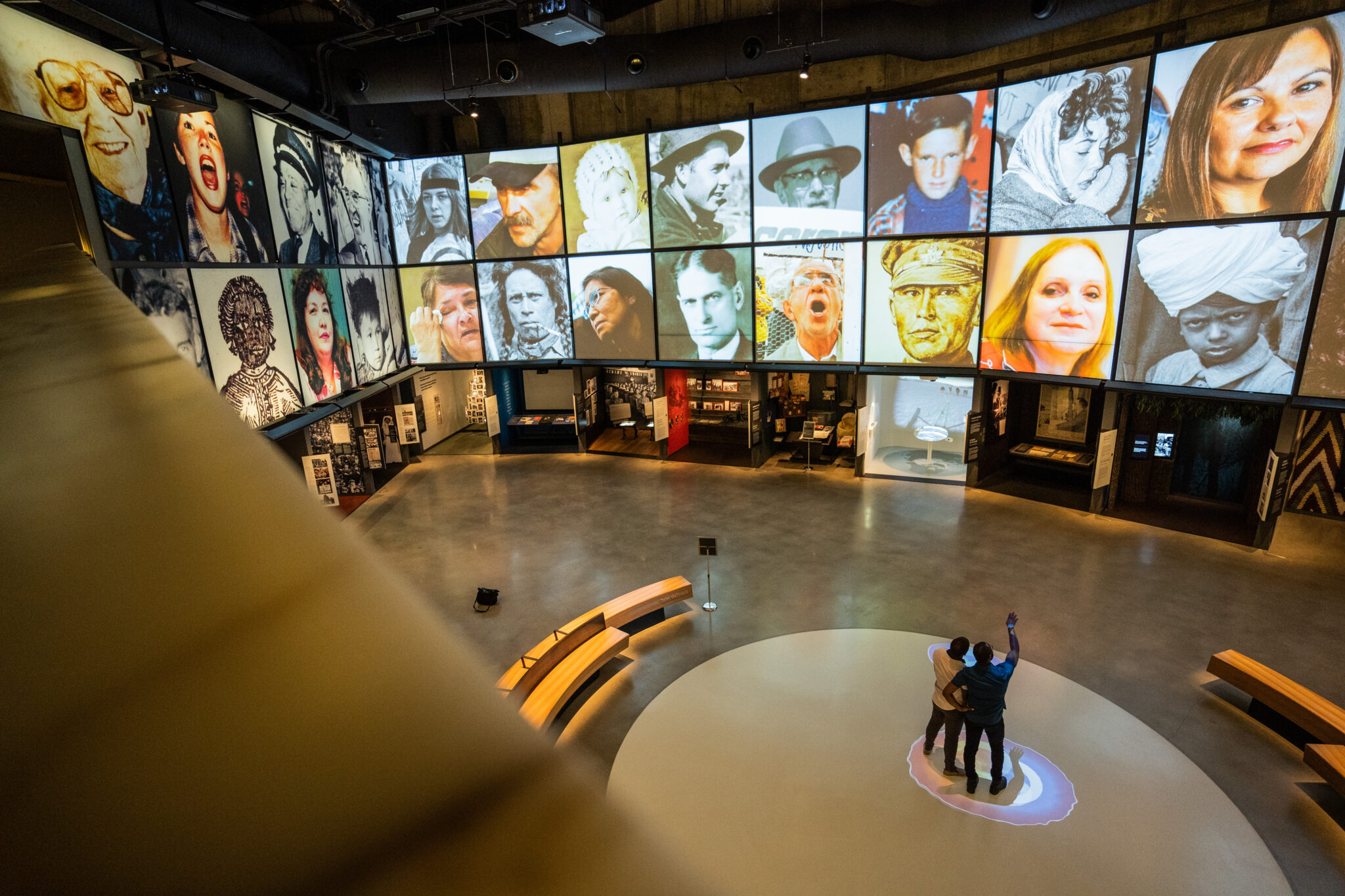 Located in the birthplace of the Métis people — the Red River Valley, the Canadian Museum for Human Rights helps visitors not only to form an understanding of the evolution, celebration and future of human rights in Canada, but worldwide. The museum shines a light on global issues and tells the stories of all Canadians so visitors gain an appreciation of the past, present and future of Indigenous rights, racism and prominent civil and political figures.
The Leaf – Canada's Diversity Gardens
Located at Assiniboine Park, The Leaf offers visitors a unique glimpse into the colours, textures and fragrances of various plants and their connections with people. The Leaf features four distinct biomes, showcasing plants from tropical and Mediterranean climatic zones as well as one dedicated to butterflies of all kinds. Outside, explore nearly 30 acres of greenspace and six different gardens, including an Indigenous Peoples Garden, a sensory garden and a performance garden, where an outdoor stage melds art with nature.
Winnipeg Art Gallery – Qaumajuq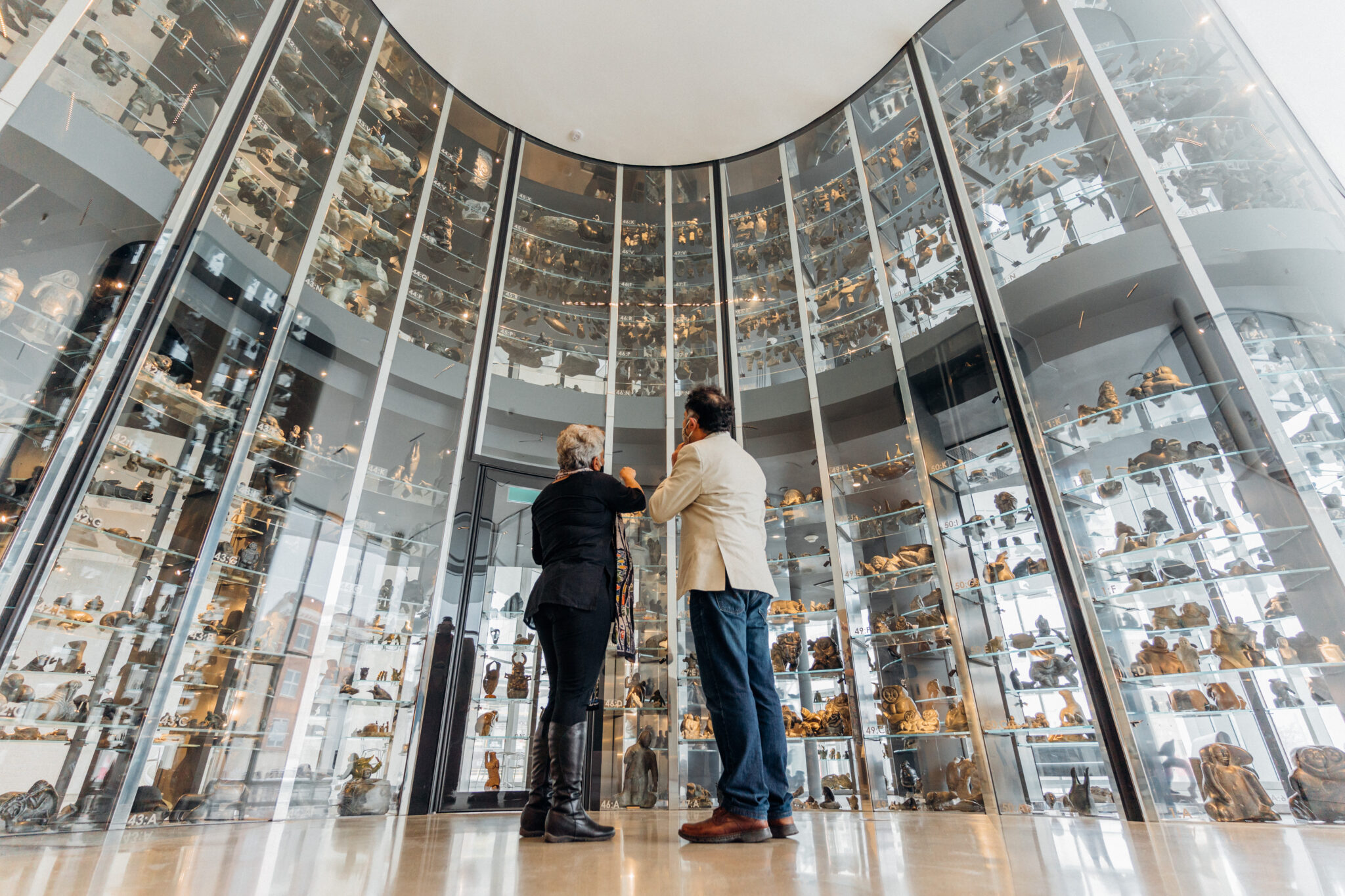 Founded in 1912, the Winnipeg Art Gallery has grown into a world-renowned visual art museum, and has featured Qaumajuq since 2021. Offering more than 28,000 art pieces including the largest public collection of contemporary Inuit art in the world, the gallery lets visitors immerse themselves in Canadian and Manitoban art, learning the history of Inuit artists from one of the oldest gallery-run, art-making programs in the country. And, behold the awe-inspiring, three-storey glass vault filled with Inuit carvings.
For more things to do and places to go in Winnipeg, visit Tourismwinnipeg.com.
HOT SUMMER FUN AT SUNSHINE VILLAGE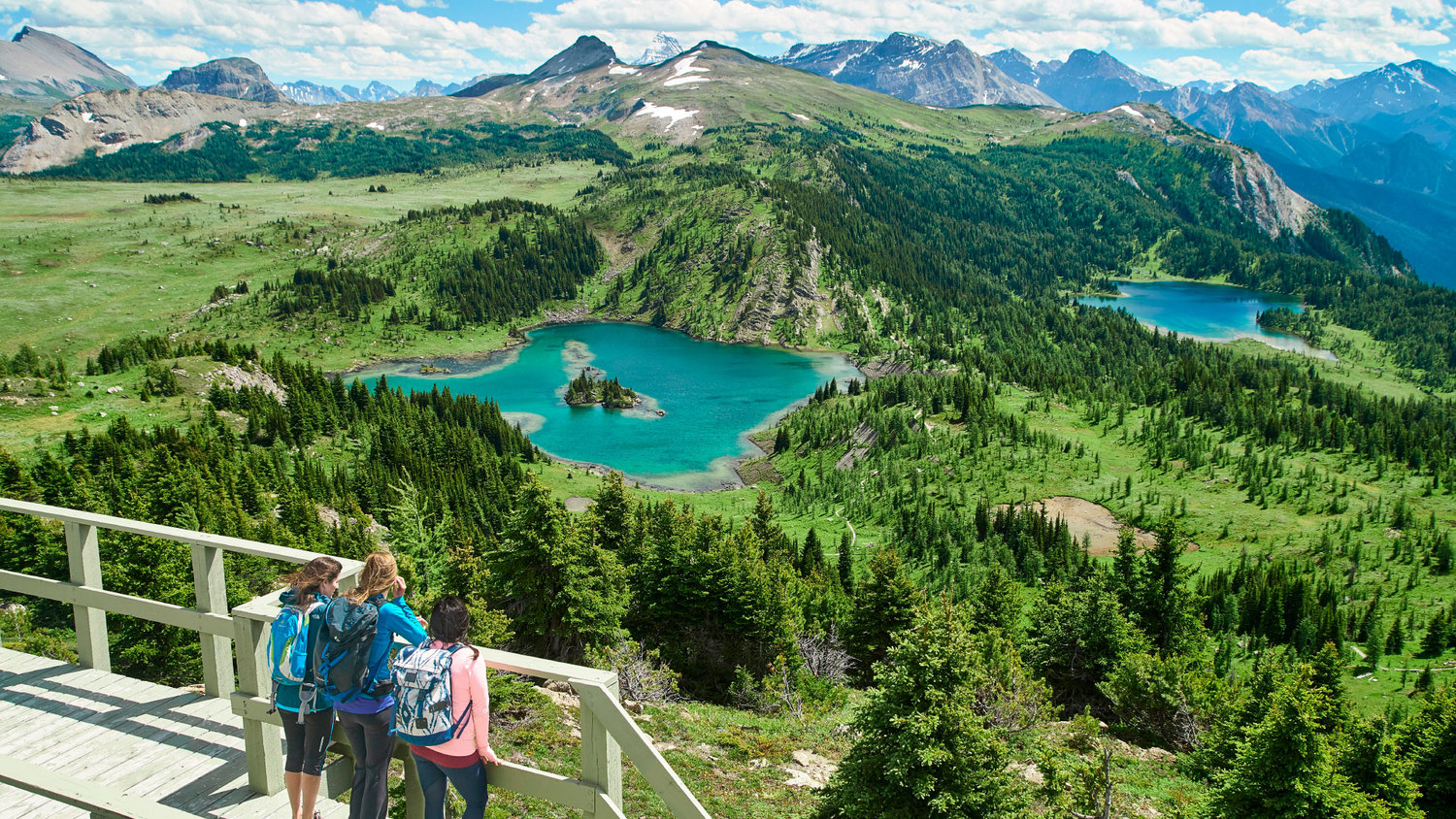 Did you know that Banff Sunshine Village is a serene summer oasis?
That's right. Sunshine Village, well known for its stunning snowy views, superior ski hills and invigorating mountain air, transcends into a remarkable summer retreat, offering iconic warm-weather fun amid the summits of the Canadian Rocky Mountains.
HOP ABOARD THE GONDOLA
For incredible sightseeing, the popular gondola ride takes visitors on a majestic journey up the mountaintop. As the gondola climbs, the landscape transforms into panoramic views of the village. You'll literally feel on top of the world as you drink in the breathtaking alpine scenery.
Join a trail host at the Interpretive Centre before riding the Standish Chairlift. From the top of Standish Mountain, walk to the Standish Viewing Deck to enjoy the vistas of Sunshine Meadows and alpine lakes, all while learning more about the surrounding mountains, wildlife and history of this World UNESCO Heritage Site from your trail host. You can even take your fitness to new heights by joining a fitness class on the viewing deck. At an elevation of nearly 8,000 ft, enjoy a picnic or take a hosted trail walk through Sunshine Meadows.
Afterwards, unwind at the tranquil spa with rejuvenating treatments or a relaxing dip in the outdoor hot pool. Dine on elevated alpine cuisine or nosh on pub classics with a mountain view at one of the diverse restaurants in the village. Wrap up the day by tucking in at the cozy and comfortable Sunshine Mountain Lodge, the only high-alpine hotel in Banff National Park.
Whether you're an adventure seeker, a nature lover or just looking for some mountain therapy, a summer visit to Sunshine Village has something for everyone.
Learn more at banffsunshinemeadows.com.
MAKE LASTING MEMORIES WITH A MOUNTAIN
Escape the city. Take a quick one-hour drive with family or friends to Silvertip Resort in Canmore. There you'll enjoy world-class golf, exquisite dining, and invigorating hikes in the Rocky Mountains. Continue your adventure to Eagle Ranch Resort and stay at Headwaters Lodge, Invermere BC's premier luxury accommodation destination. Immerse yourself in the stunning views of the Columbia Valley while enjoying golf, hiking, lake activities, and local cuisine.
UNWIND
Rejuvenate your body and mind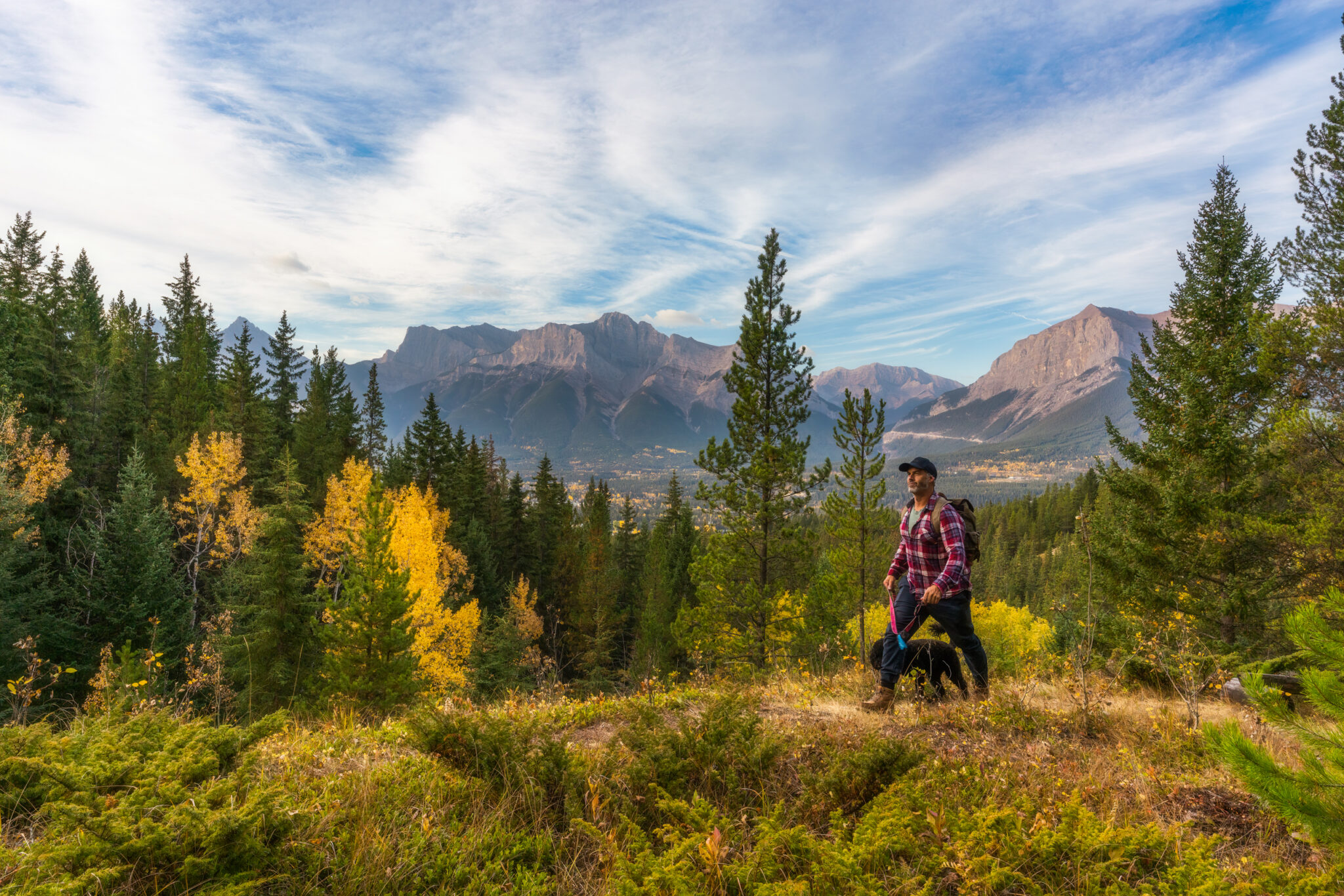 Discover Silvertip's scenic walking trails, spanning 6km throughout the community. Extend your exploration to notable trails like Policeman Creek or Bow River Loop. For thrilling adventures, summit Mount Lady MacDonald for spectacular views or scramble Grotto Mountain Trail.
PLAY
Experience golf at its best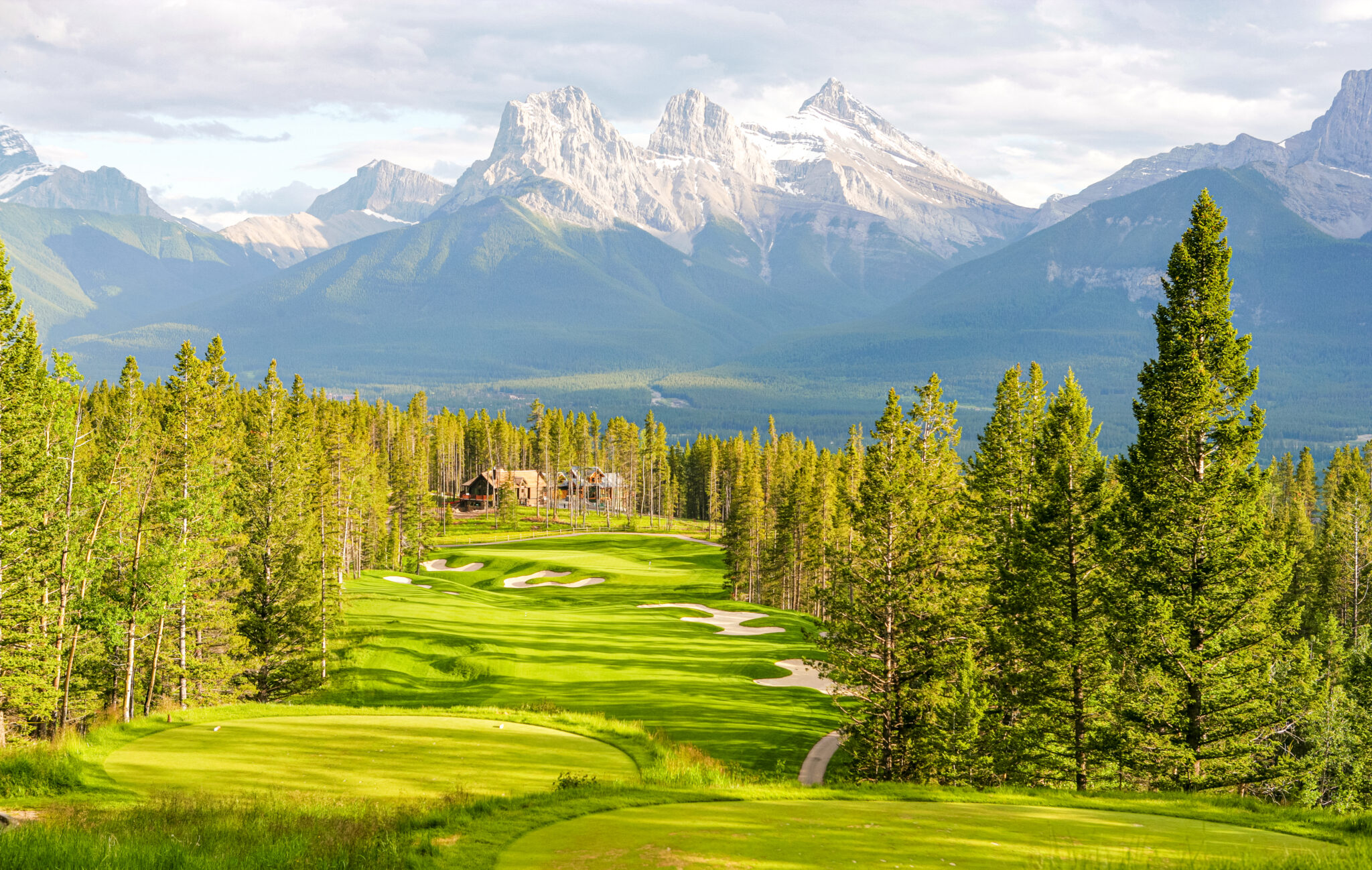 Experience an exhilarating golf game amidst the majestic mountains at Silvertip Resort. Whether you're seeking a challenging game with friends or a leisurely outing with family or colleagues, Silvertip promises a day to remember. Enhance your game by booking a personalized lesson with their golf pros!
SHOP
Look your best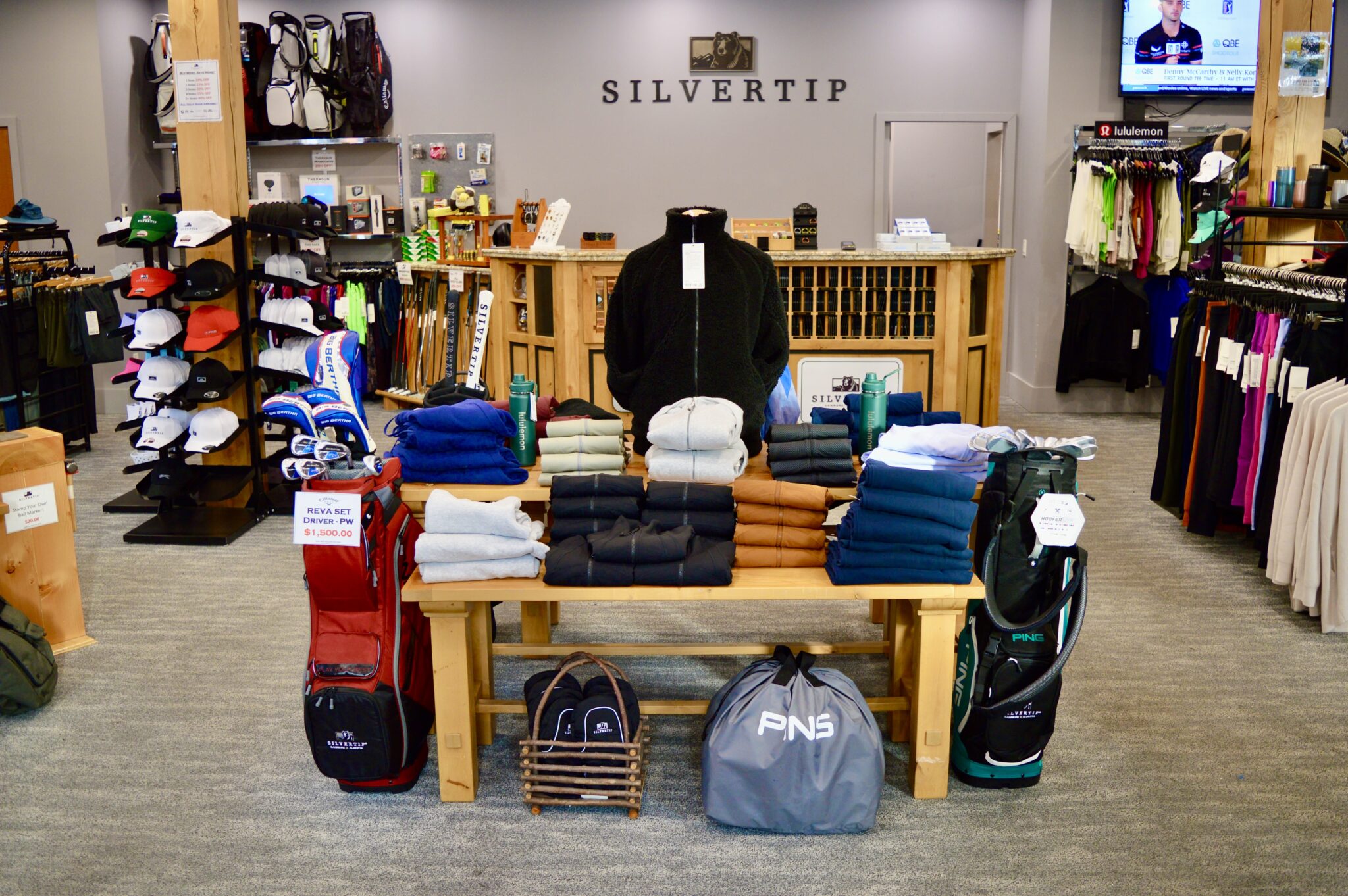 Explore Silvertip's Pro Shop for chic and functional attire, enhancing your style both on and off the course! Browse a wide selection of premium brands like Lululemon, Sunice and PING, including footwear and accessories.
DINE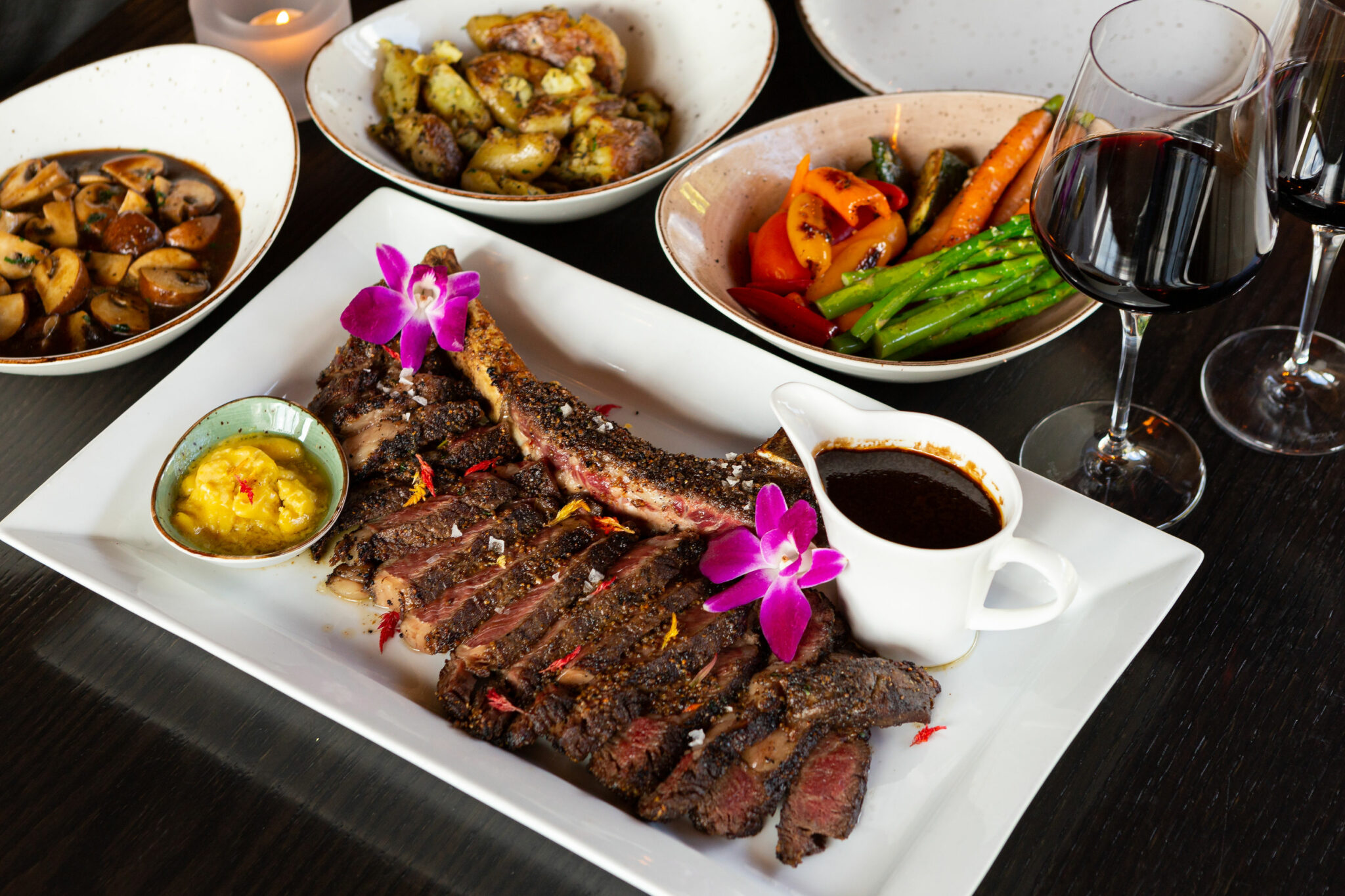 Rustica Steakhouse
After a day of golfing, nature walks, or art exploration, savor a locally inspired dinner. Their menu caters to your discerning palate offering an array of exquisite options such as Wagyu beef, caviar, and fresh oysters. Rustica offers an extensive wine collection and impeccable service to ensure an evening to remember.
Stoney's Bar and Grill
Recharge after golf or during your road trip with a delectable meal at Stoney's, considered Canmore's best patio. Enjoy elevated classics and crowd-pleasing dishes alongside refreshing beer, wine, or signature cocktails. Stoney's is a must-visit destination.
Learn more at Silvertipresort.com.
MAKE LASTING MEMORIES WITH A GETAWAY
STAY
Headwaters Lodge. The epitome of luxury accommodation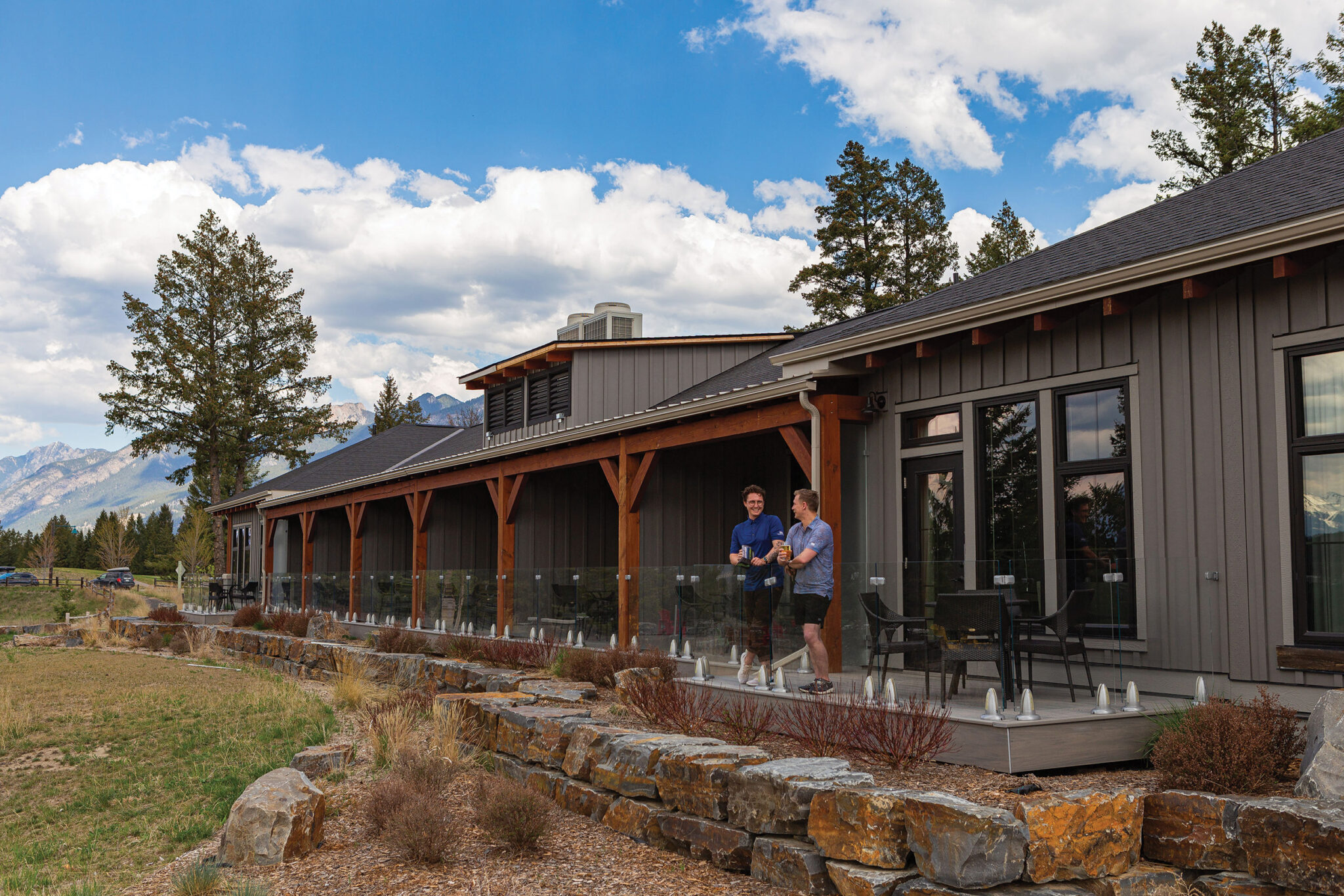 Immerse yourself in stylish and well-appointed guestrooms and experience the ultimate in comfort. Enjoy mesmerizing views of the Columbia River and Purcell Mountain Range from your private balcony. Headwaters Lodge offers curated packages for an unforgettable stay, be it a weekend escape, friend trip, or family getaway.
GET OUT THERE
Hit the trails
Embrace the outdoors with invigorating hikes and stunning valley viewpoints. Explore the captivating lakeside scenery and activities by renting an e-bike from Eagle Ranch or cruise along the mountain trails.
PLAY
Extraordinary golf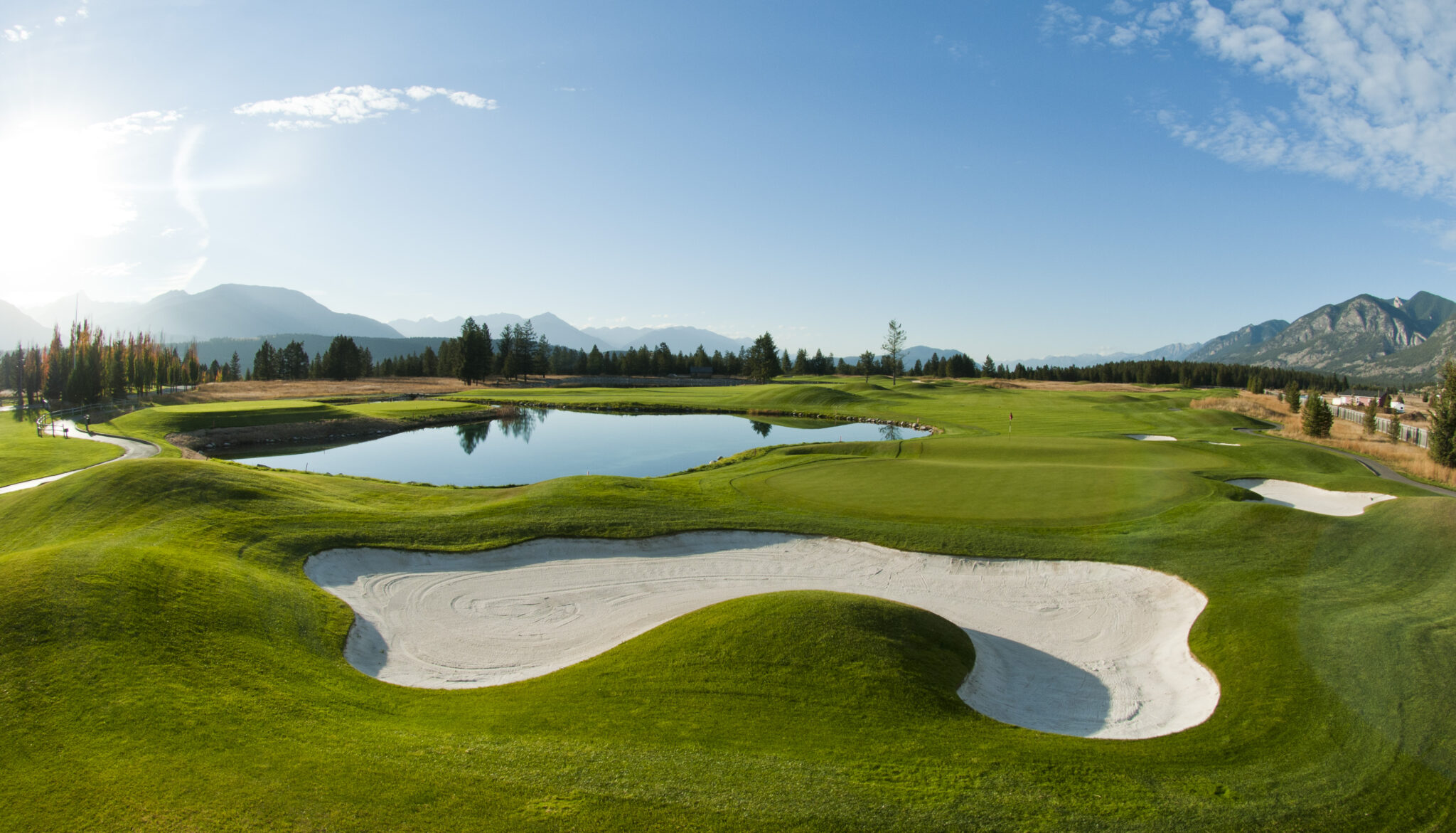 Impress your golf buddies amidst stunning 360-degree mountain and valley views. Conquer the challenging 6,646-yard course and strive to outdo your score the following day. Want to refine your swing? Enroll in private lessons or join a golf workshop led by an Eagle Ranch pro to elevate your skills.
RELAX
Make little moments count
Create cherished memories by embracing a slower pace. Enjoy serene moments wrapped in a luxurious Headwaters blanket while roasting marshmallows at their valley view fire pits. Spot resident deer and elk as you savor fresh-roasted coffee on the balcony or experience the thrill of soaring high on the iconic Eagle Ranch swing.
DINE
Rustica Steakhouse and Traders Lounge
Begin your weekend with an energizing breakfast or chef-curated brunch at Traders Lounge. Finish your day with a casual meal or fine dining experience at Rustica. Relish fresh local ingredients while admiring panoramic views from their stunning patio or elegant dining room.
Learn more at eagleranchresort.com. 
This content was produced for the advertiser by RedPoint Media for commercial purposes. It is not written by and does not necessarily reflect the views of Avenue staff.