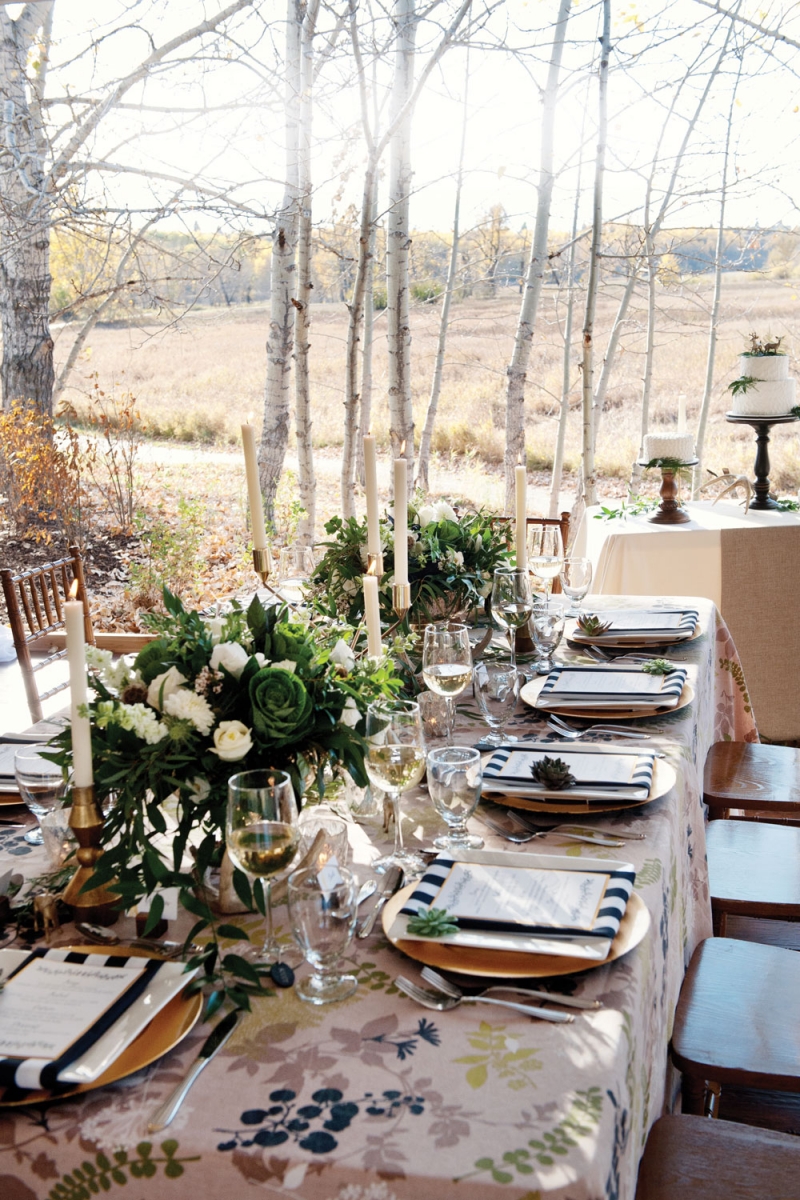 photograph by tara whittaker
Gone are the days of tulle-draped head tables and balloon-lined entryways – so we hope, anyway. If the ceiling of your home isn't always covered in paper lanterns, why should they get an invite to your wedding? Today's couples are opting for a more natural look that's an authentic reflection of their lifestyle.
Wedding decor has moved from everything you can find in a certain colour scheme to everything you'd find in your own home. Your wedding should be a reflection of your personality and taste, but you don't need to leave lavishness at the sacrificial altar.
In collaboration with photographer Tara Whittaker and a host of wedding professionals in Calgary, Sharon Auld of Naturally Chic designed this woodland-themed wedding, and nature has never looked so classy. When Auld and her team set up and shot the venue at Meadow Muse Pavilion in Fish Creek Provincial Park, they perfectly brought together ruggedness and sophistication.
Here, the venue itself is not just a location; it's an appropriate setting to coincide with the overall tone of the event, and the decor fulfills the same purpose. The busyness of the tables is both forgiven and complemented by the simplicity of the items they feature. The look is polished with the unexpected touches found in the stripes on the place settings and the deer figurines scattered throughout.
Auld's design highlights the move toward more-realistic wedding decor, which aims to simply and beautifully represent the couple's personality. An increased focus on venue, food and lasting memories outshines yesterday's icicle lights that failed to give any indication of lifestyle.
The subtle incorporation of hobbies and passions is making weddings more personal, relatable and unique. Clean, simple – even bucolic – venues like Meadow Muse, River Caf and Reader Rock Garden help bring this vision to life.
Ditch the need to include everything in that one shade of deep red. Instead, focus on those carefully selected pieces that make a statement about who you are as a couple. You should be at the forefront of your special day – let the decor take the back seat.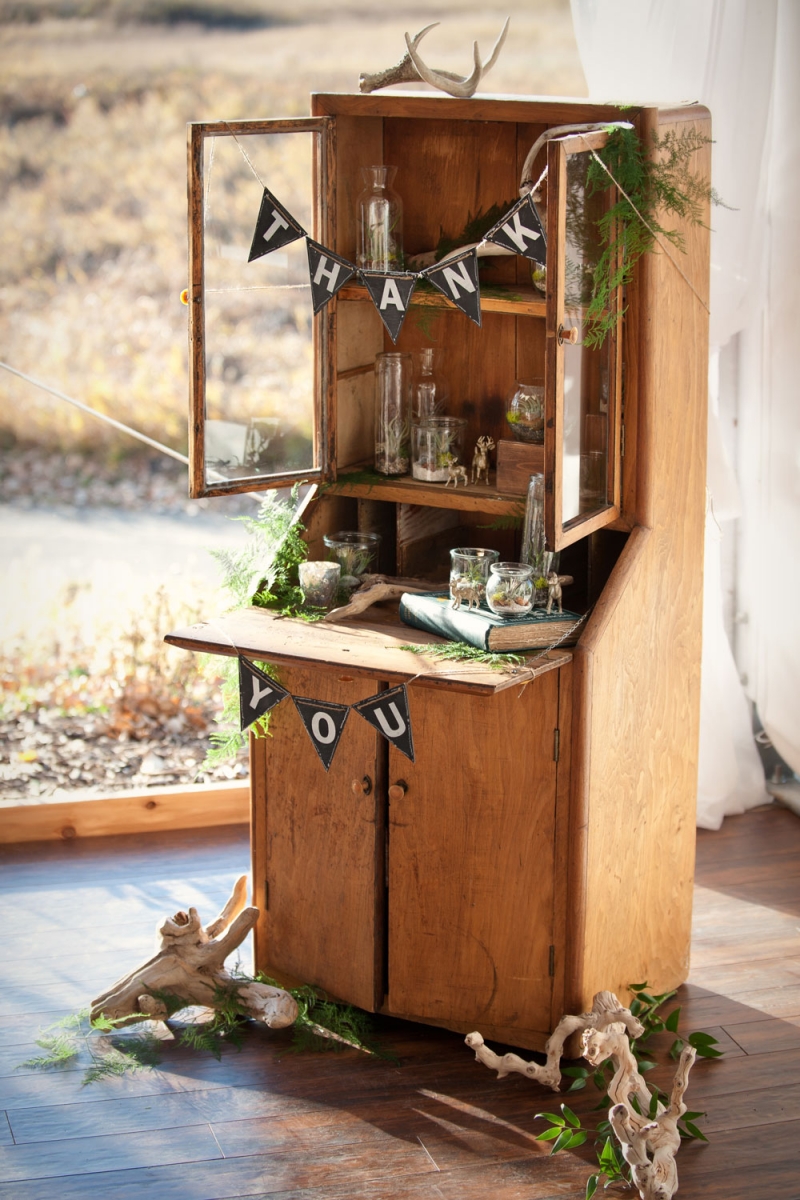 photograph by tara whittaker
An antique secretary desk sits in the corner, adding to the overall tone of the space.
---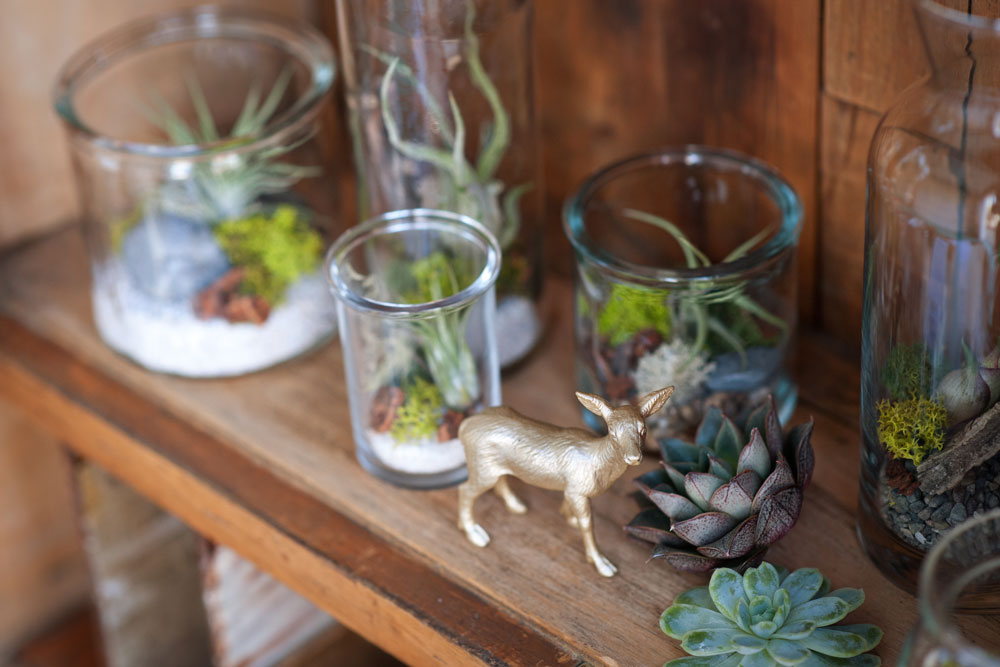 photograph by tara whittaker
Small terrariums from Plant are the favours that will keep on giving.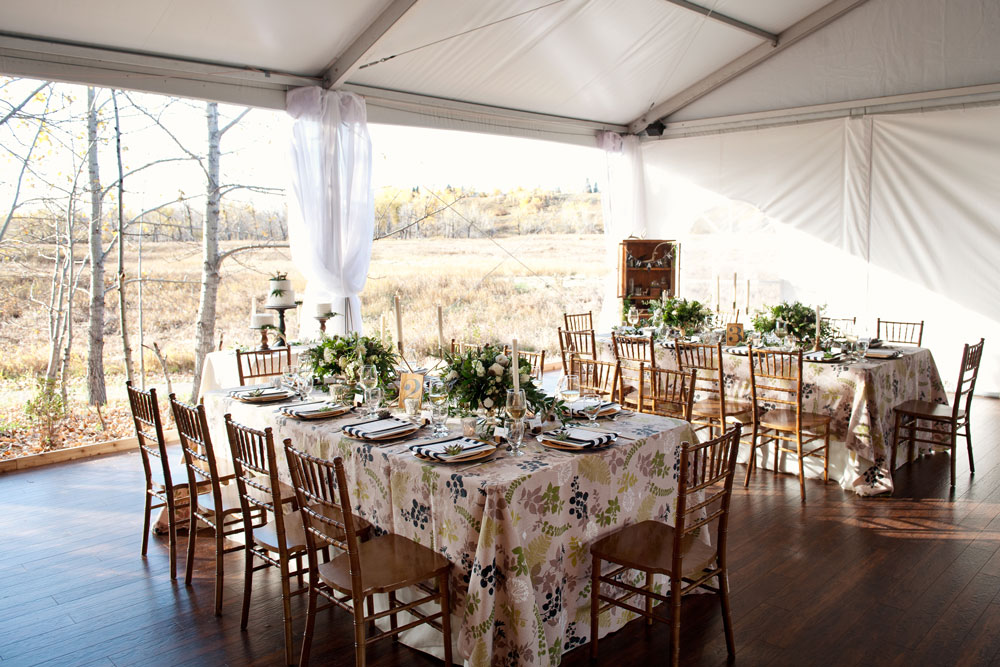 photograph by tara whittaker
"The tables really are a feast for the eyes, blending loose florals, succulents, stripes and a pinch of shimmering gold," says photographer Tara Whittaker.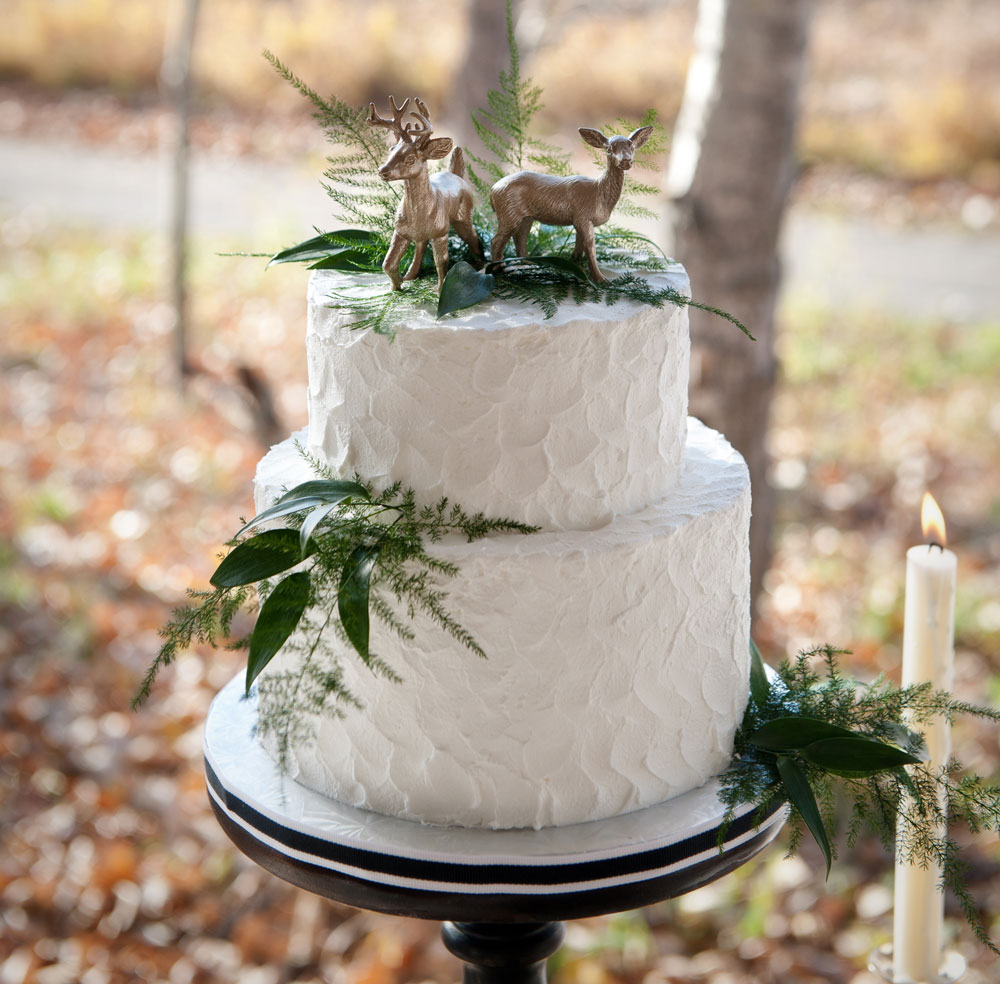 photograph by tara whittaker
This simple, two-tiered cake by Cakeworks blends seamlessly into the design scheme.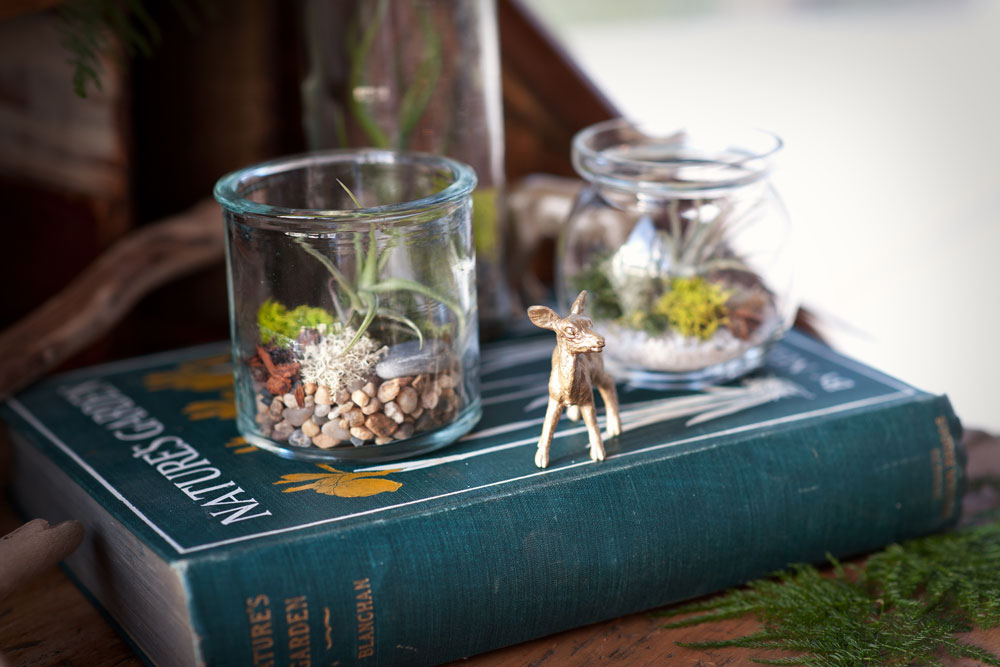 photograph by tara whittaker
The gold deer figurines add a graceful, unexpected touch.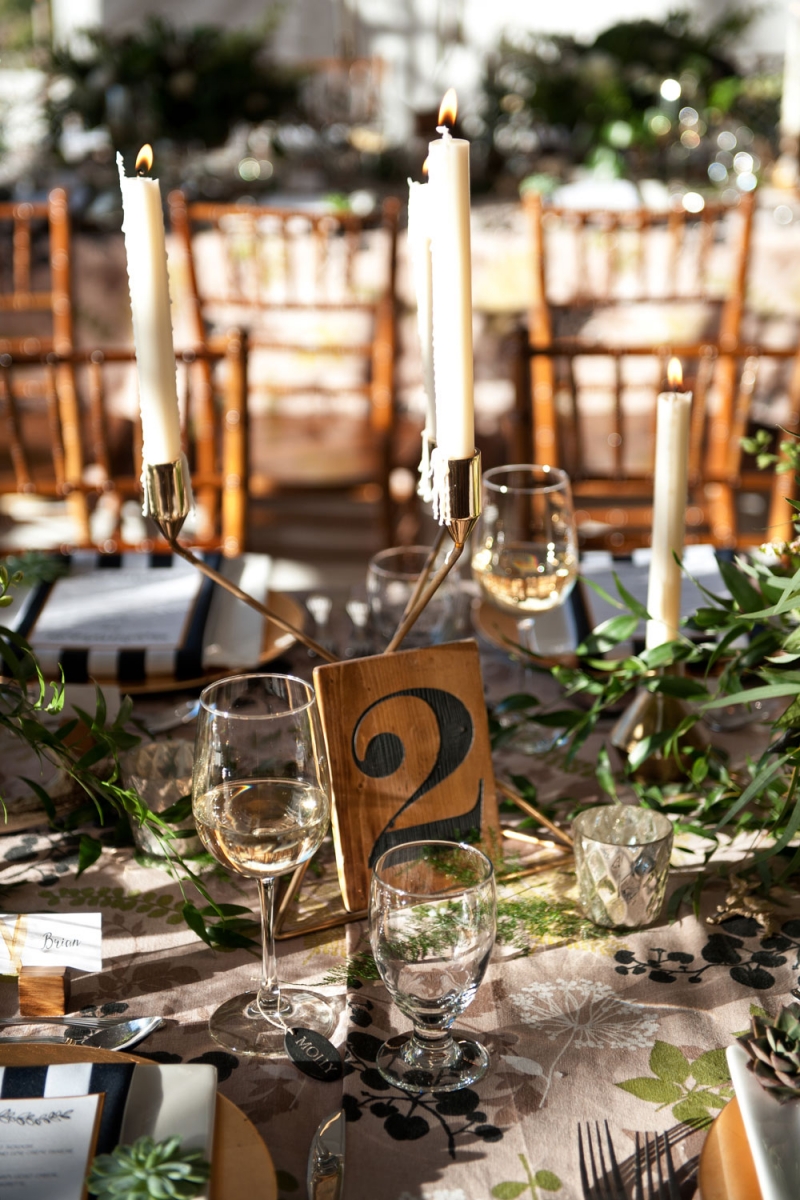 photograph by tara whittaker
"From the Chiavari chairs to the place card blocks, wood was the anchor for this nature-inspired affair," says Tara Whittaker.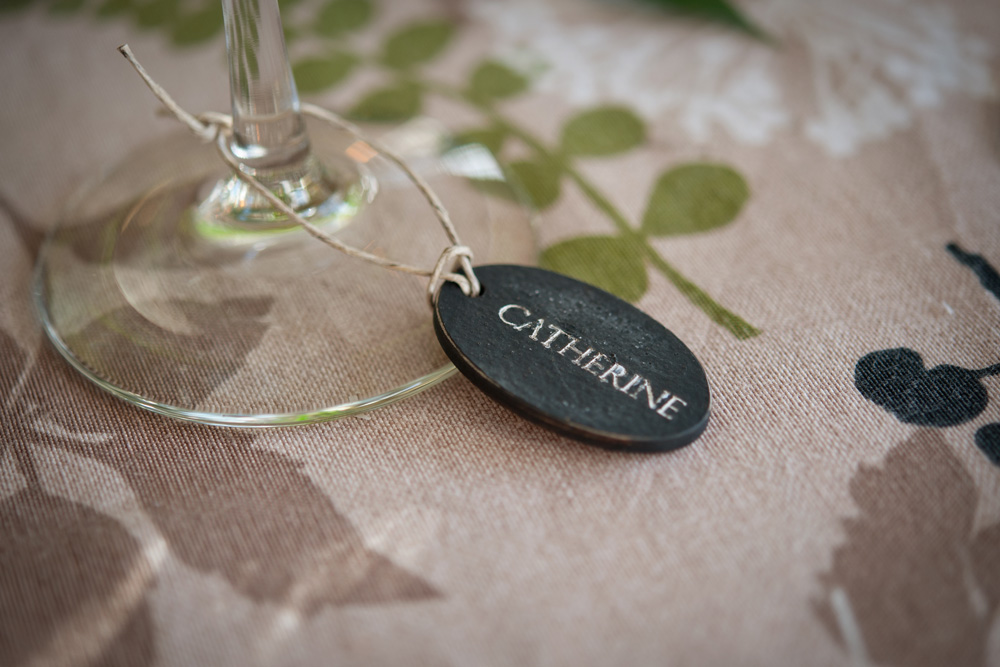 photograph by tara whittaker
Wooden nametags on the wine glasses help personalize the experience for guests.
Design: Sharon Auld at Naturally Chic
(naturallychic.ca)
Photography and Design: Tara Whittaker Photography
(tarawhittaker.com)
Venue: Meadow Muse Pavilion
(Fish Creek Provincial Park, meadowmuse.ca)
Rentals: Great Events Rentals
(7207 Fairmont Dr. S.E., 403-319-0028, greateventsgroup.ca)
Floral Design: Sarah Mayerson Design
(sarahmayerson.com)
Wedding Stationery: Ali Finch at Modern Pulp Design Studio
(modernpulp.ca)
Terrarium Wedding Favours: Plant
(1335 9 Ave. S.E., 403-462-6230, plantterrariums.ca)
Cakes: Cakeworks
(3132 26 St. N.E., 403-571-2253, eatcake.ca)