The Dress
Delicate Bohemian Sheath
Embrace the most dainty of seasons with an elegant, sheer chiffon or lace sheath dress that elegantly drapes your figure in an understated, feminine manner. "This is the season for that boho-flair to let loose," says Rio Hanlan, boutique manager at Pearl & Dot Bridal Boutique. "No more corsets, heavy skirts or cupcake styles."
Pearl & Dot Bridal Boutique 1117 1 St. S.W., 403-452-0244, pearlanddot.com
Things to consider
"A lot of brides nowadays are going against the trend of totally strapless, so I think a really cute idea would be a fluttery, flirty sleeve," says Joyce Tai, lead event architect, stylist and owner of Urban Vogue Weddings & Events. Tai adds that a fresh floral crown atop loosely curled hair encapsulates a delicate, natural look for spring. Additionally, she says, embracing the Pantone colours Rose Quartz, a "pale, subtle pink," and Serenity, "which leans towards a greyish blue," can turn out to be very beautiful and unexpected.
403-891-2669, urbanvogueweddings.com
---
The Venue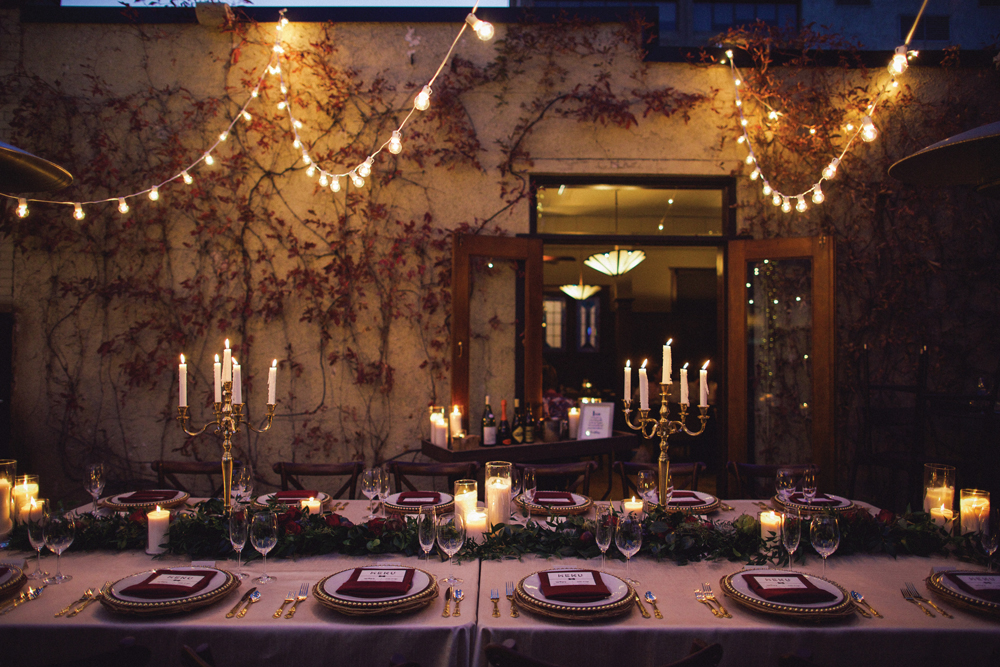 photograph by andras schram photography
Capacity: 70 seated, 100 for cocktails
Fee: No rental fee; however, there is a food-and-beverage minimum spending requirement that varies. Contact venue for details.
Why we love it: A cozy interior with warm wood accents and large, bright windows, coupled with a hidden courtyard patio just off of 17th Avenue S.W., makes Cilantro the epitomy of an intimate atmosphere perfect for celebrating your special day with your special someone.
338 17 Ave. S.W., 403-229-1177, cilantrocalgary.com
Capacity: 150 to 175 seated, 275 for cocktails
Fee: $15,000 to $30,000, depending on the day. Contact venue for details.
Why we love it: Located in Calgary's oldest community of Inglewood, The Nash is housed in a historic building, built in 1907. Through its colourful past as the National Hotel, this venue has amassed a treasure trove of stories, making it the perfect place to host your big day, and add your own story to the rich history of the site.
925 11 St. S.E., 403-984-3365 thenashyyc.com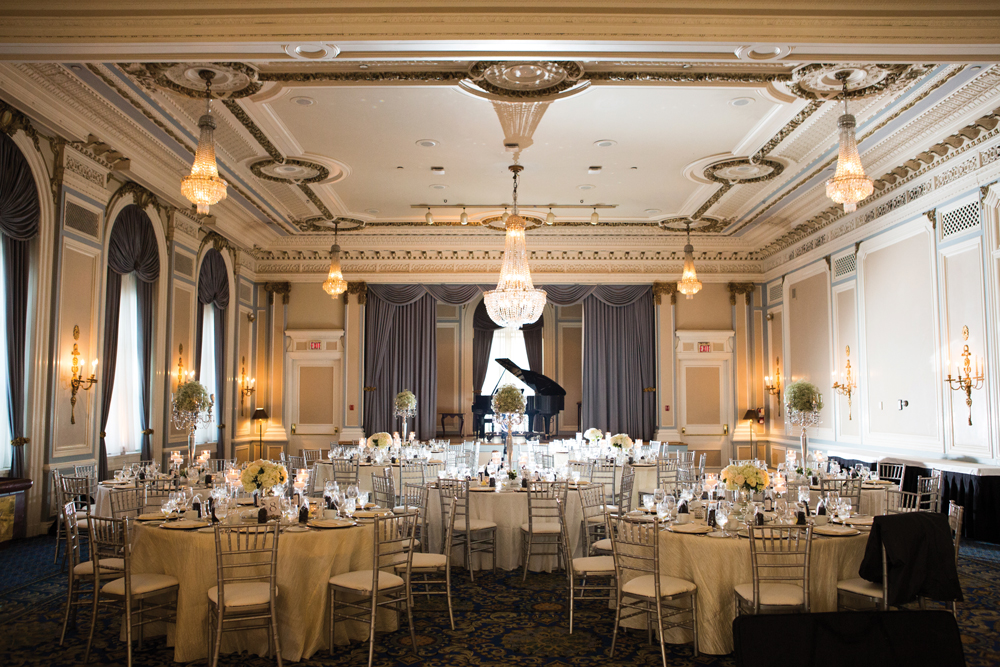 Crystal ballroom photograph courtesy of the fairmont palliser
Capacity: 320 seated, 391 for cocktails
Fee: Contact venue for details.
Why it's perfect for spring: The Crystal Ballroom makes for a graceful and tastefully opulent background to your spring wedding. Fill the room with fresh flowers and take inspiration from the cream and ivory colour scheme, adding splashes of blush, pale violet and baby blue to tie in the season's delicate and sophisticated palette.
133 9 Ave. S.W., 403-262-1234, fairmont.com/palliser-calgary
---
The Food
Spring cuisine should be as light and lovely as the season it represents, highlighting the vibrant colours and flavours of crisp greens, bright citrus and succulent berries. "When you think spring, you want to think summer, as well," says Xavier Lacaze, executive chef and regional manager at Rational, a professional kitchen appliance retailer.
Lacaze, who has more than 20 years of experience working in kitchens (not to mention a top-five finish on Top Chef Canada), suggests starting with light appetizers such as grilled cantaloupe with prosciutto or peaches stuffed with goat cheese. In terms of main dishes, he suggests choosing a protein such as lamb, duck or quail to incorporate spring flavours.
"Quail is delicious and very cute-looking. You can serve it with grilled asparagus with a lemon or grapefruit dressing," he says. Lacaze also suggests setting up stations, such as a raw bar.
In terms of finding a chef to cater your wedding, Lacaze recommends going straight to the industry – visit your favourite restaurant and ask if the chef there can cater your reception. "If they can't do it, ask if they can recommend someone," says Lacaze. "Chefs know each other. If they can do it they will and if not, they will gladly recommend someone that has the same vision or skill set."
---
The Dessert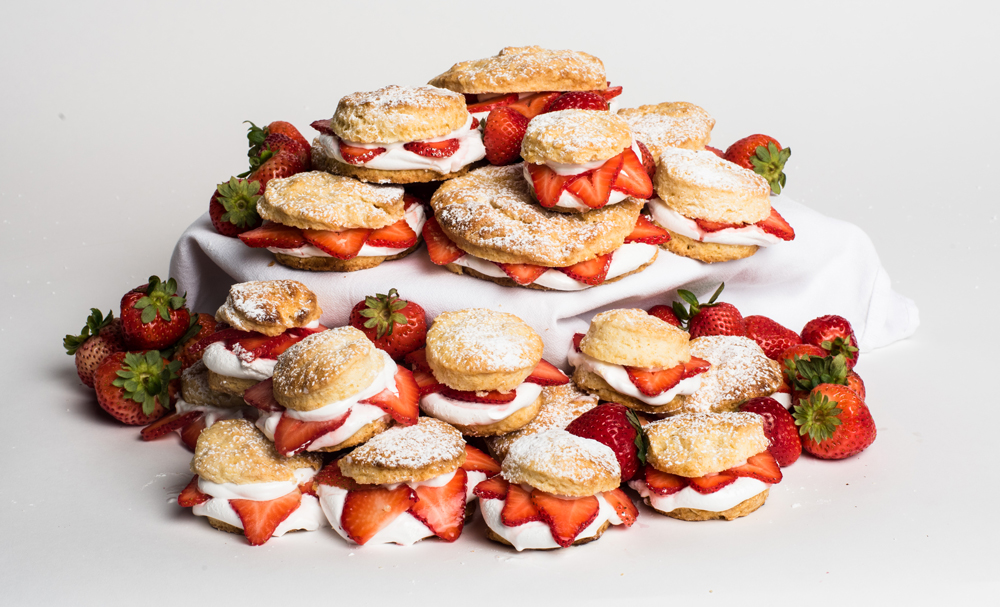 photograph by jared sych
"A strawberry shortcake is perfect for spring. You could do individual servings with everyone getting three little biscuits with strawberries and whipped cream." -Marnie Fudge, pastry chef,
Cuisine et Chteau
The Spring Drink
Floral Punch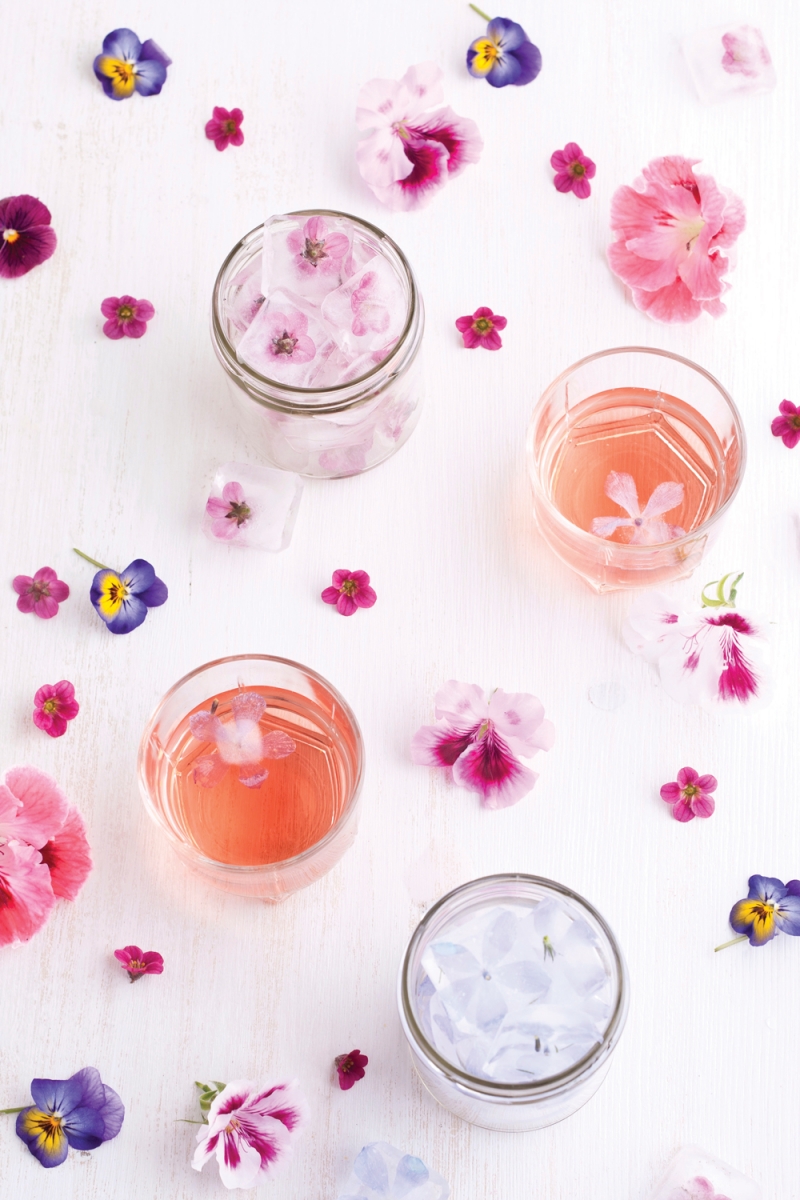 Thinkstock
Spring is a perfect time to incorporate fresh blossoms into your wedding. One tasty way to do so is to create a signature cocktail using edible flowers.
"One thing that works nicely is making punches with flowers," says Jeff Savage, bar manager at Proof Cocktails & Curiosities. "Filling the bowl up with a number of different things, flowers included, is lovely and super beautiful."
Savage says local flowers such as nasturtium, violas, pansies and borage make for distinctly flavoured cocktails, adding that, while gin is typically a great option for floral cocktails, that doesn't mean you should shy away from brown liquors such as bourbon or rye.
Where to Buy Edible Flowers
Basil Ranch 506 19 St. N.W. 403-807-8643
Local Spirit Suggestion
Parlour Gin from Eau Claire Distillery ($49), 113 Sunset Blvd. N.W., Turner Valley 403-933-5408, eauclairedistillery.ca
---
The Makeup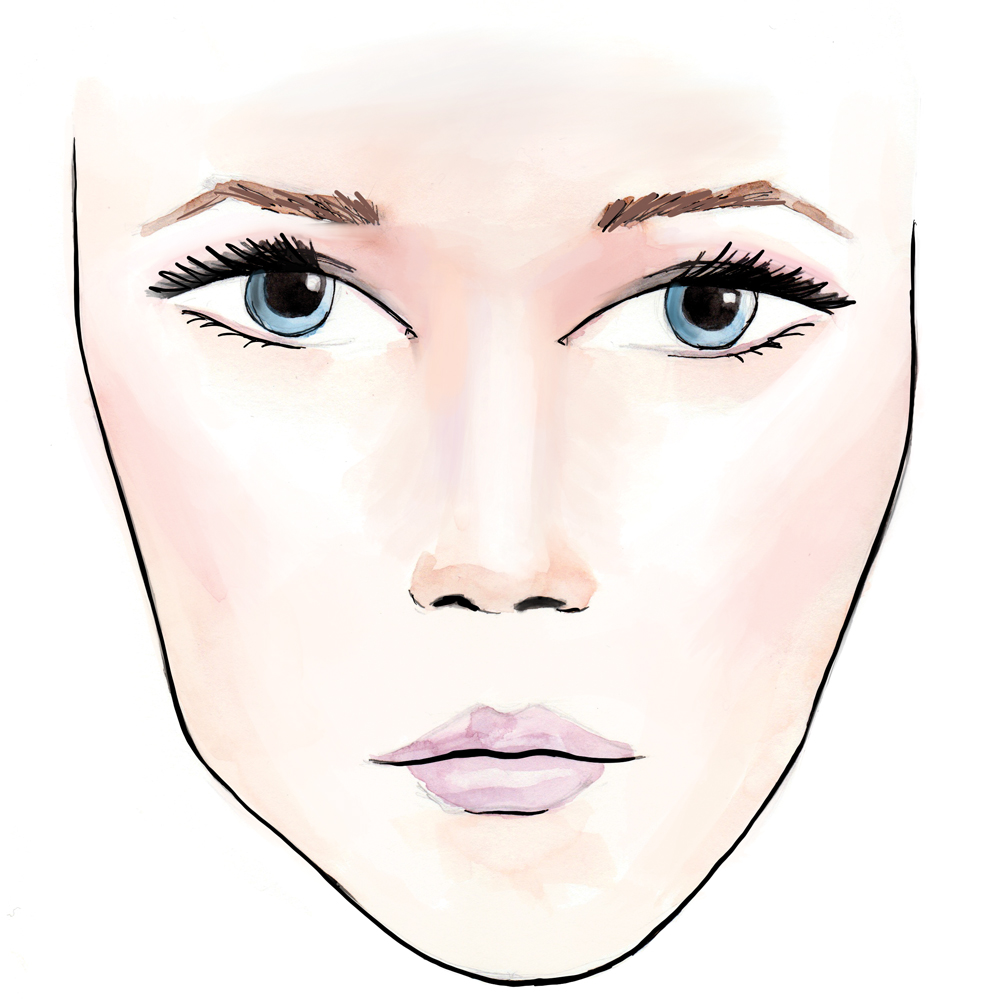 illustration by stephanie anne mckay
Create a fresh and dewy look by using translucent powder across the forehead, the sides of the nose and the chin, and keep your highlighting products on the temples, top of cheekbones and brow bones. False eyelashes enhance your eyes without getting too heavy with eye makeup." -Kate Barutowicz, katebmakeup.com and kashalashes.com
---
The Wow Factor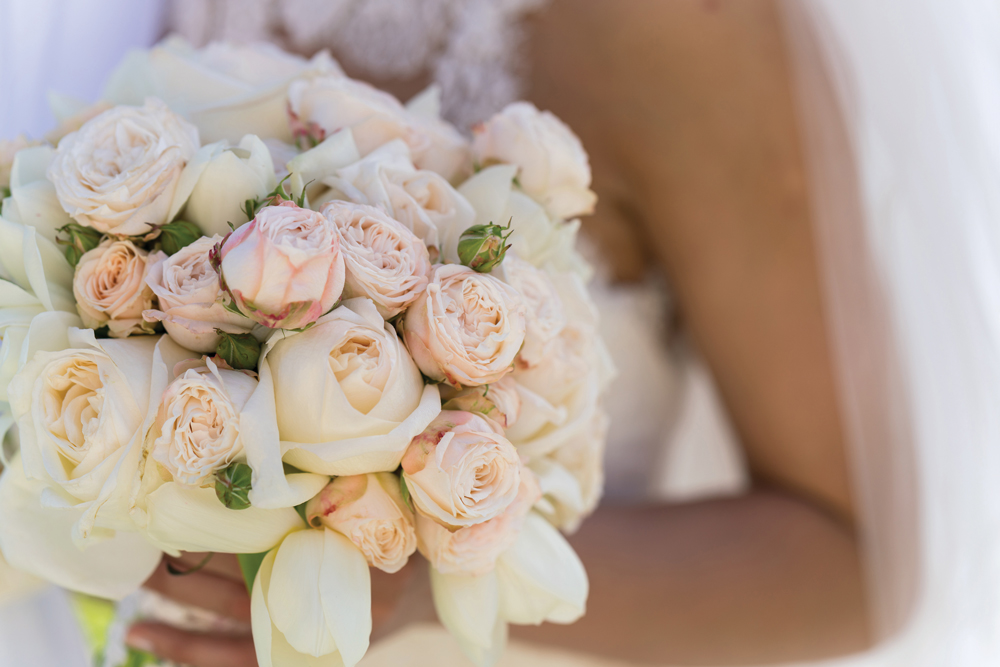 Thinkstock
"Flowers are the 'wow' factor in the spring. Seasonal spring florals are actually very budget-conscious, cost-effective and readily available. Tulips are really popular in March and April." -Lynn Fletcher, creative director and CEO,
Lynn Fletcher Weddings
Real Wedding
Cayley Webber and Grayson Adams' Spring Wedding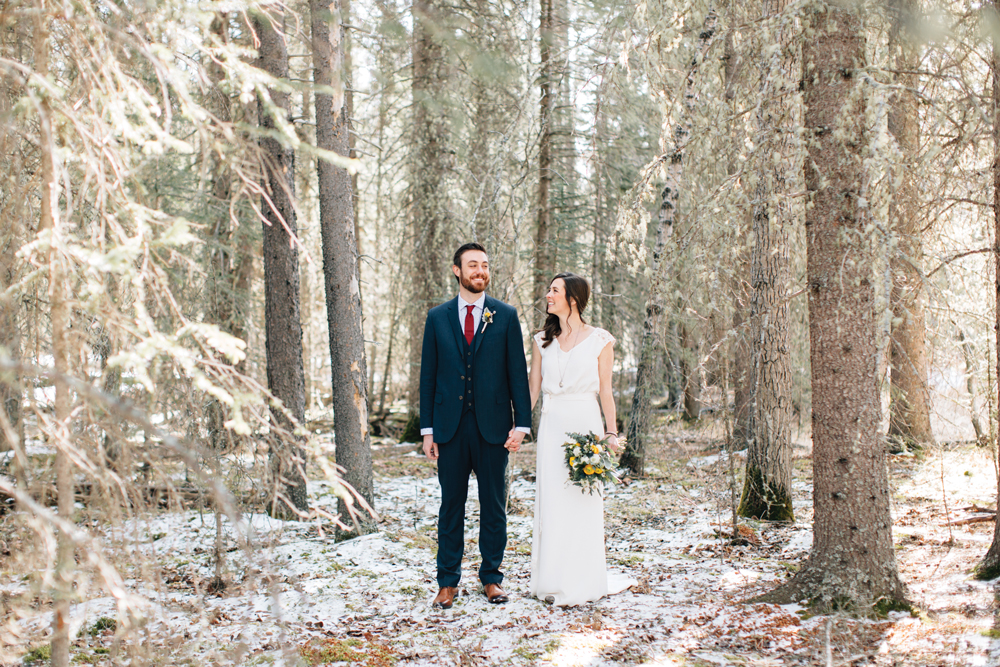 photograph by heart & Sparrow photography
Date: March 19, 2016
Photographer: Heart & Sparrow Photography
Venue: Ceremony held on private property in Bragg Creek; reception at the Southern Alberta Pioneers Memorial Building
Flowers: The bride did her own flowers and showcased ranunculi, her favourite seasonal bloom.
"Spring is so beautiful. There was a dusting of snow, tiny buds, golden grasses, moss and lichen. It's a great season to get married in, especially if you want a short engagement. Finding a dress didn't mean having to make appointments weeks in advance and finding a photographer was one or two phone calls. So much was available and it wasn't a mad hunt for what we wanted." -Cayley Webber, spring bride
---
The Honeymoon
Puerto Vallarta, Mexico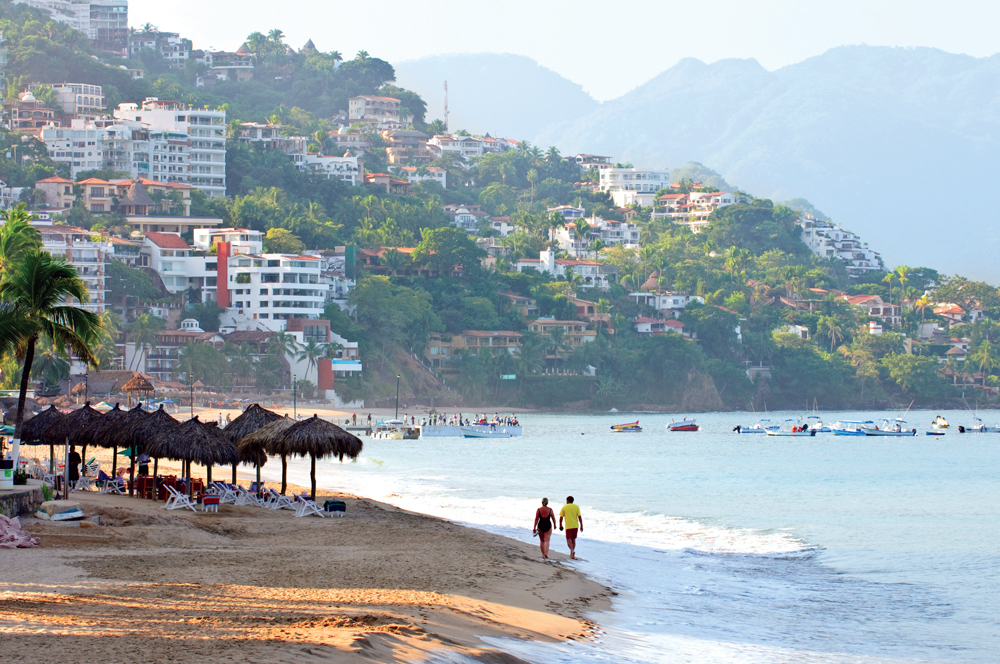 photograph by elenathewise
The appeal of this seaside city in southwestern Mexico is its mix of old-world charm and modern amenities, says Barbara Fancsik de Prez, a Puerto Vallarta-based wedding planner who moved to the city from Toronto 19 years ago. Cobblestone streets and romantic haciendas are nestled in with contemporary resorts and a renowned restaurant scene, exemplified in the venerable Caf des Artistes and trendy spots like La Leche. There's also a vibrant nightlife, with hot spots where you can dance until the sun comes up.
Puerto Vallarta sits on the visually stunning Bay of Banderas, which is lined by the famous Malecon, a vibrant, sculpture-studded stroll that serves as the city's social hub. It's an ideal vantage for the nightly show.
"There's nothing more romantic than sitting with the love of your life, watching the sun go down on another glorious day," says Fancsik de Prez. "At many places along the beach you'll find people clap as the sun makes its final descent."
visitmexico.com/en/puerto-vallarta