The Dress
Fitted and Fabulous
Summer celebrations lend themselves to fun, flirty and body-hugging shapes with a hint of sexiness – think plunging necklines, backless designs and tasteful cutouts. These details are simultaneously elegant while working to keep you cool. "We have also seen a lot of sleeveless off-the-shoulder dresses, or off-the-shoulder dresses with sleeves, which is a more dramatic trend that brides are embracing," adds Joyce Tai, owner of Urban Vogue Weddings & Events.
403-891-2669, urbanvogueweddings.com
Things to consider
Stacie Lee Heron, owner of SLH Personal Stylists, recommends playing with the hemline to keep your look breathable in warmer weather. "You could think about doing a high-low hemline or a shorter dress," she says. Heron and Tai both agree that floral applique details tracing the gown's sleeves, skirt or cutouts are also on-trend for this summer.
slhpersonalstylists.com
Where to find it
Frocks Modern Brides & Bridesmaids, 1118 12 Ave. S.W., 403-263-5580, frocks.ca
---
The Makeup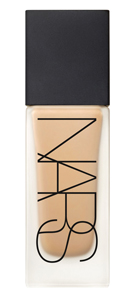 Nars All Day Luminous Weightless Foundation, $57, from Holt Renfrew.
"You can divide a summer wedding into four different times: morning, mid-day, late-afternoon and evening. A morning bride's makeup can be soft and subtle, mid-day brides should avoid reflective foundation, late-afternoon brides can wear richer colours and evening brides can wear a dramatic smoky eye with a soft lip." -Caro Schmaltz,
caromakeupartistry.com
The Venue
Small:
Capacity: 40 seated, 70 for cocktails
Fee: Food cost varies; contact venue for details.
Why it's perfect for summer: One of Calgary's best-kept secrets, Reader's Garden Caf sits in the midst of one of the city's most beautiful parks, Reader Rock Garden. Soak in the lush gardens and take advantage of the park's picturesque gazebo and bridge as a backdrop to capture memories of your special day.
311 25 Ave. S.E., 403-263-0210, readersgardencafe.ca
Capacity: 104 seated, 160 for cocktails
Fee: $3,000
Why we love it: This contemporary space in the city's southeast offers a unique opportunity for couples wishing to tie the knot in style. The Environmental Education Centre at Ralph Klein Park presents a striking setting with floor-to-ceiling windows, a gushing waterfall that spills out into the surrounding wetlands and radiant lighting at night.
12350 84 St. S.E., 403-476-4350, calgary.ca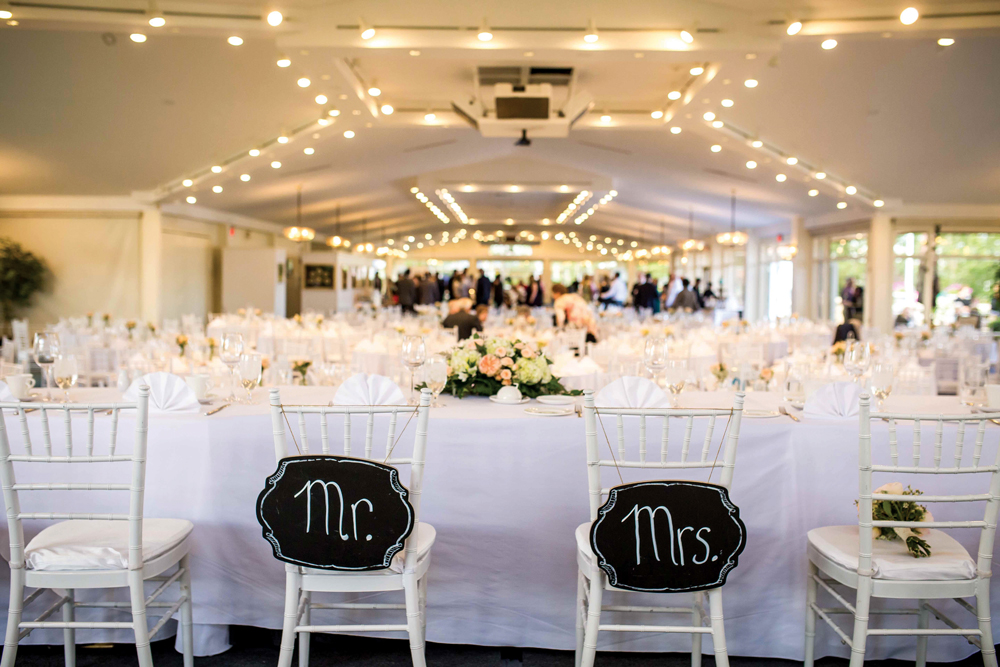 spruce meadows congress hall photograph by tlaw photography. courtesy of spruce meadows media.
Large:
Capacity: 450 seated, 500 for cocktails
Fee: Contact venue for details.
Why we love it: Congress Hall at Spruce Meadows is an airy space that you and your partner can truly make your own by decorating in your particular style, while the Congress Hall Staircase provides endless photo opportunities on warm summer nights.
18011 Spruce Meadows Way S.W., 403-974-4200, sprucemeadows.com
---
The Food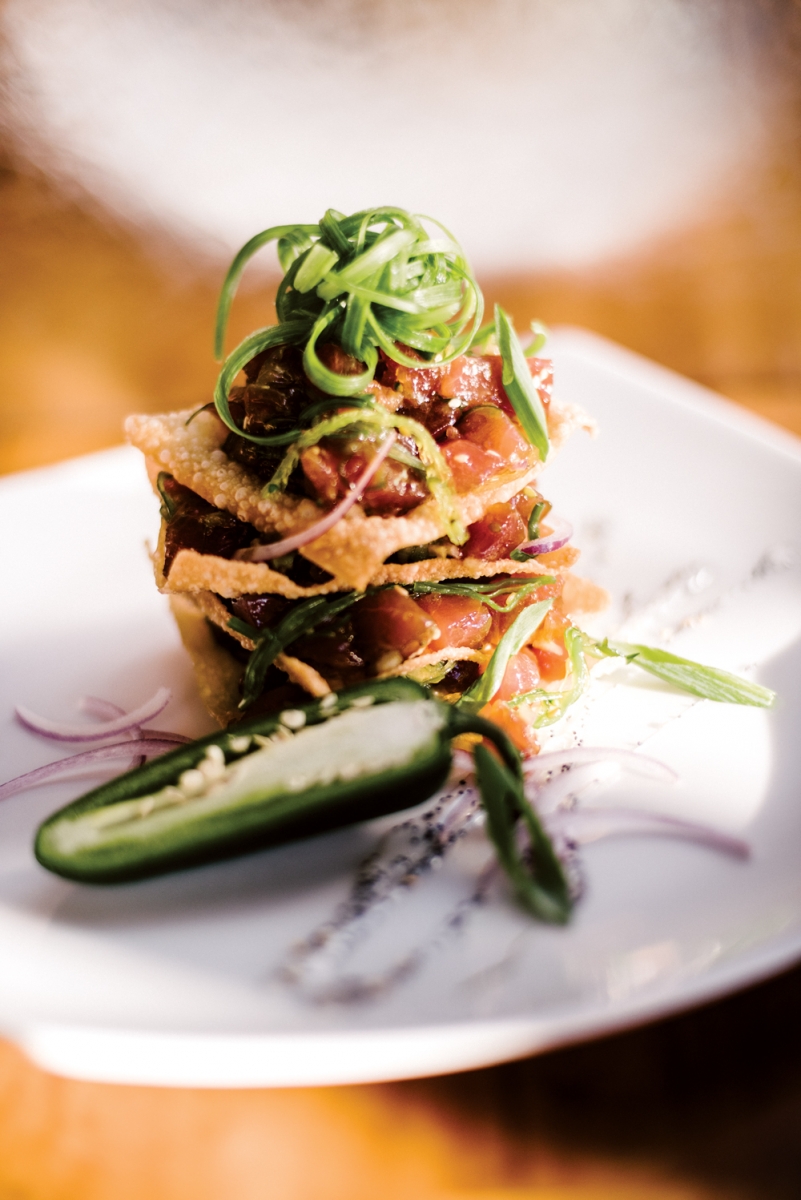 hawaiian tuna poke courtesy of great events catering
Since summer is peak season for fresh produce, the culinary options are abundant if you want something health-conscious (yet still delicious).
"I think a lot of people are trying to eat healthier," says Daryl Kerr, corporate chef at Great Events Catering. "There is a lot of lighter stuff that couples are going for, like Hawaiian ahi tuna poke and a lot of Middle Eastern or European flavours, like Moroccan-style foods."
Though not exactly on trend with this lighter-eating approach, Kerr says one trendy dessert option right now is a layered apple pie in a mason jar. Alternatively, he suggests a light panna cotta piled high with berries and infused with orange liqueur.
To make your special day a truly unforgettable experience, Kerr recommends involving the chef when building your menu. "[Us chefs] can come up with different ideas or, if you have allergies in your group, then we can come up with ways to still make the meal memorable."
7207 Fairmount Dr. S.E., 403-256-7150, greateventscatering.ca
---
The Dessert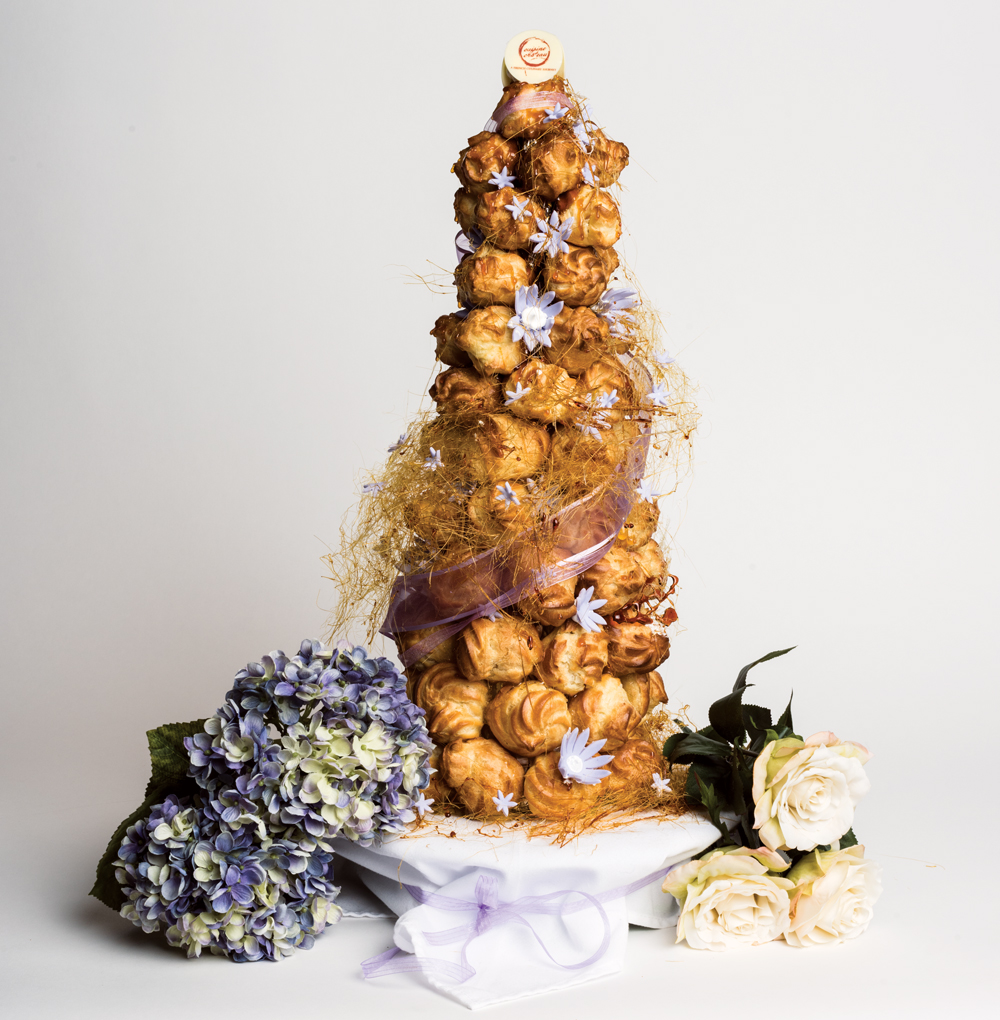 photograph by jared sych
A traditional French wedding cake is croquembouche, a tower of cream puffs drizzled with caramel. Everyone can walk by and yank off a piece." -Marnie Fudge, pastry chef,
Cuisine et Chateau
The Summer Drink
Sip on Something Slushy
Even us landlocked Calgarians dream of hitting the beach come summertime. Though dipping our toes in the ocean typically requires a plane ticket, you can easily transport your guests to a tropical oasis on your special day by renting a slushy machine. With a variety of fun flavours and the option of spiking the drinks with any alcohol that you want, slushy machines make for an entertaining and unexpected treat at your reception.
Where to Rent a Slushy Machine
Party Rental Depot Inc., 910 55 Ave. N.E., 403-735-6133, partyrentaldepot.com
Single Barrel, $125 (per day) Double Barrel, $225 (per day)
Local Spirit Suggestion
White rum from Secret Barrel Distillery, $45. 403-813-1110, secretbarreldistillery.com
---
The Wow Factor
"Get creative and use yellows, pinks and corals, colours that you wouldn't necessarily expect. That's especially true for patterns. You can play in tropical prints and bright ikat patterns; they make things a little more interesting." -Julianne Young, owner and lead wedding designer,
Julianne Young Weddings
Real Wedding
Alyze Sibtain and Sumeer Mann's Summer Wedding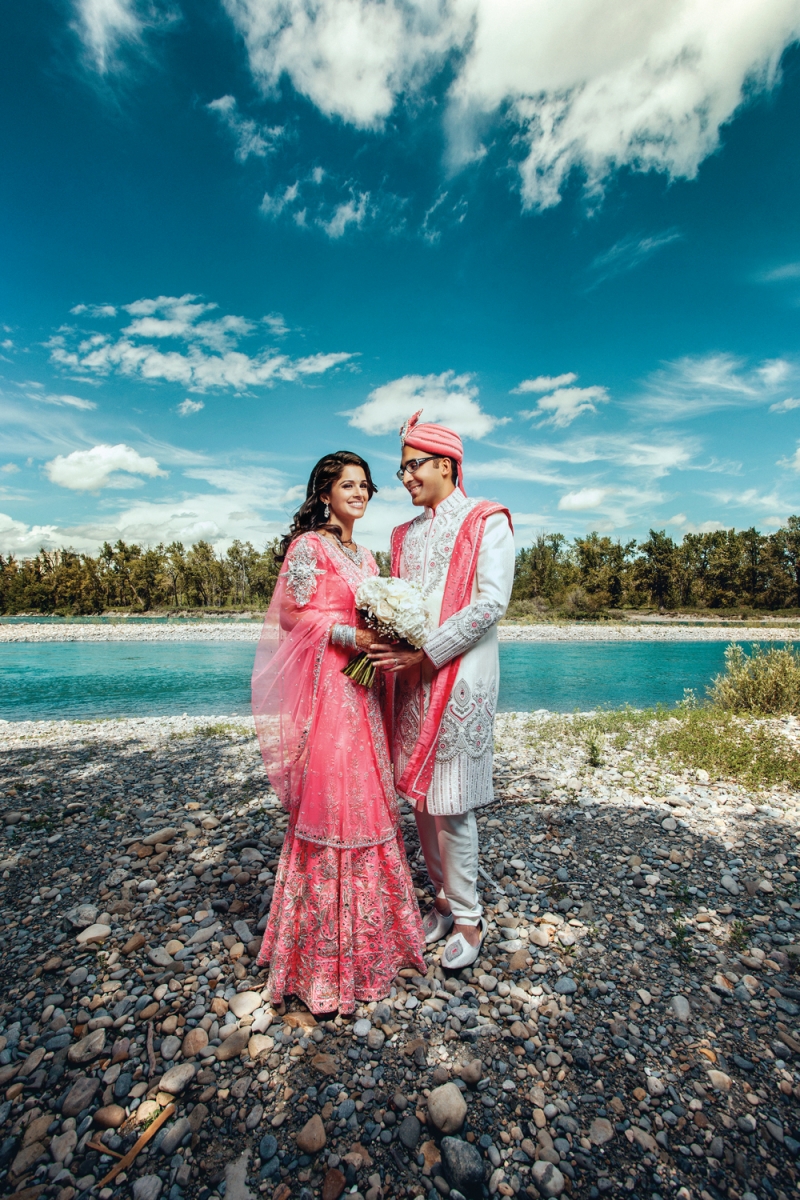 photograph by dean pictures
Date: July 30, 2016
Photographer: Dean Pictures, deanpicturesweddings.com
Venue: The Westin Calgary, westincalgary.com
Photoshoot location: SAIT Campus and the banks of the Bow River
"Book your summer wedding early, especially your venue. At least two weekends of July are gone because of Stampede. Incorporate the outdoors into your photos. We live near the mountains, which is wonderful, but there are some really cool outdoor locations within the city. Pick a photographer who really knows the locations and backdrops to help you achieve your unique vision. And always wear sunscreen!" -Alyzee Sibtain, summer bride
---
The Honeymoon
Purcell Mountains, B.C.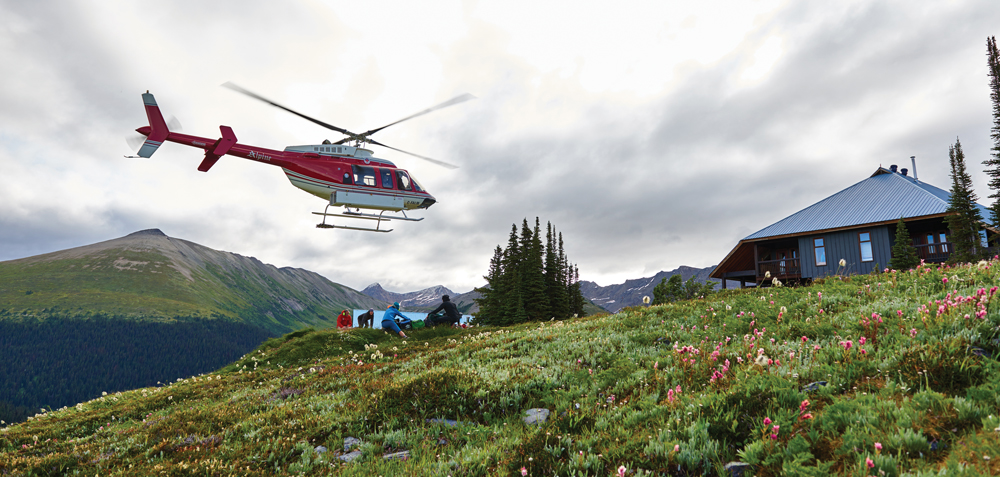 If you're a couple whose idea of a great Saturday is waking up early to beat the crowds to the trailhead of your favourite hike, you're not going to be happy lying on a lounger sipping slushy drinks. Active bodies are better suited to a backcountry chalet high in the mountains of B.C.
Purcell Mountain Lodge near Golden will appeal to thrill-seekers right from the get-go – the lodge sits at an elevation of 2,200 metres in the northern Purcells and guests are ferried in and out via
a 15-minute helicopter flight.
The three-storey timber-framed lodge sleeps 28 and offers private rooms. That said, honeymooners would ideally book the two-room private chalet just steps away from the main building. Dinners are served family style, though chalet guests can request a private plated service on their first night.
The lodge operates summer and winter with summer days spent hiking the wildflower-filled meadows while the winter season shifts the focus to guided ski-touring excursions (there's also a daily aprs-ski/aprs-hike hour by the fireplace with drinks and appetizers). Either way, adventurous soulmates are sure to find the setting most invigorating.