David Feehan and Catherine Vielguth were theatre-school friends who started dating in February, 2014. But, like Romeo and Juliet, a correspondence snafu nearly derailed their romance.
When Feehan developed a romantic interest in Vielguth, he told her he was going to a play. She already harboured a crush on him, and texted that she would be there, too. But Feehan missed that message, and when Vielguth arrived at the show, he assumed she hadn't responded to him in order to avoid having to sit with him. Feehan agonized in front of the theatre doors after the play ended, wondering if he should ask to walk her home. He eventually left without her, and like any lovesick millennial with a cellphone, reread Vielguth's texts in order to wallow and only then discovered the one that he'd missed.
"Oh, I'm such an idiot," he recalls thinking, and immediately asked her for coffee, thus reversing an alternate timeline in which they didn't date, didn't fall in love, and didn't get married in August, 2018.
Vielguth's dream was to get married on a mountain, so Banff provided the ideal setting. The couple tweaked tradition until the ceremony represented them: Vielguth walked herself down the aisle at Central Park in Banff and Feehan dashed from the altar to meet her halfway. It was symbolic of their equal partnership and the officiant invited Vielguth to kiss the groom when they were declared husband and wife to emphasize that.
The officiant, Mandy MacLeod, is a close friend of Vielguth's, and she also made the decorations for the reception, held at the Banff Park Lodge. The theme for the wedding of these two actors was Old Hollywood, which was reflected in the vintage look of Vielguth's dress and MacLeod's black-and-gold decor.
"I wanted a really warm, cozy, romantic, fairy-light-sparkle feel," Vielguth says. Dark linens, shades of yellow and rose gold and flickering candles set the tone. Framed movie quotes from classics like Casablanca romanticized the theme, and one table featured photos of married parents and grandparents to honour what MacLeod calls "generations of love."
The Banff Park Lodge-catered buffet included maple-glazed chicken, pine nut-and-red beet vegetarian gnocchi and a beef carving station.
Vielguth and Feehan wanted the reception to be a great party, and they chose their DJ carefully. It paid off with a raucous dance floor, and they celebrated into the early hours with family and friends. "[The dance floor] was literally packed from the second song to the end of the night," Vielguth says with a smile.
The wedding is now months behind them. The credits have rolled, the curtains have closed, the show is over. But the memory that lingers most with Vielguth and Feehan is the ceremony, in the park, in front of their loved ones.
"Just getting to be in that moment," Vielguth says. "Everything in me just wanted to burst into happy tears, like I was going to explode and implode at the same time for just pure joy and excitement."
It's the happy ending — and beginning — for two actors who had their own rom-com, complete with a near-derailment and now an ever-after.
"We always say that we just cannot believe we found each other," Feehan says. "That we met, and just fit together so well, and that every day is so fun and easy. It's just amazing. We're so grateful for that."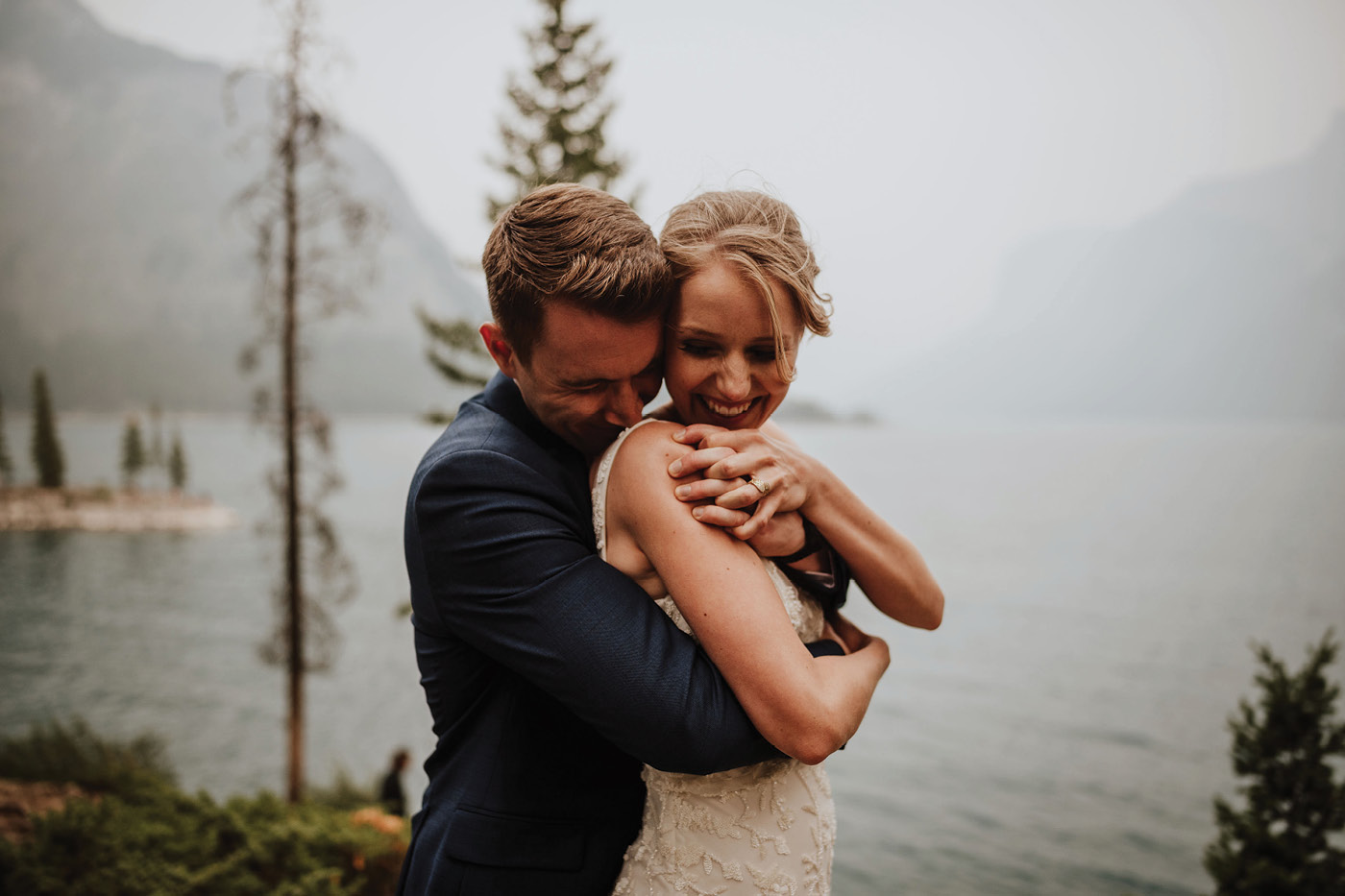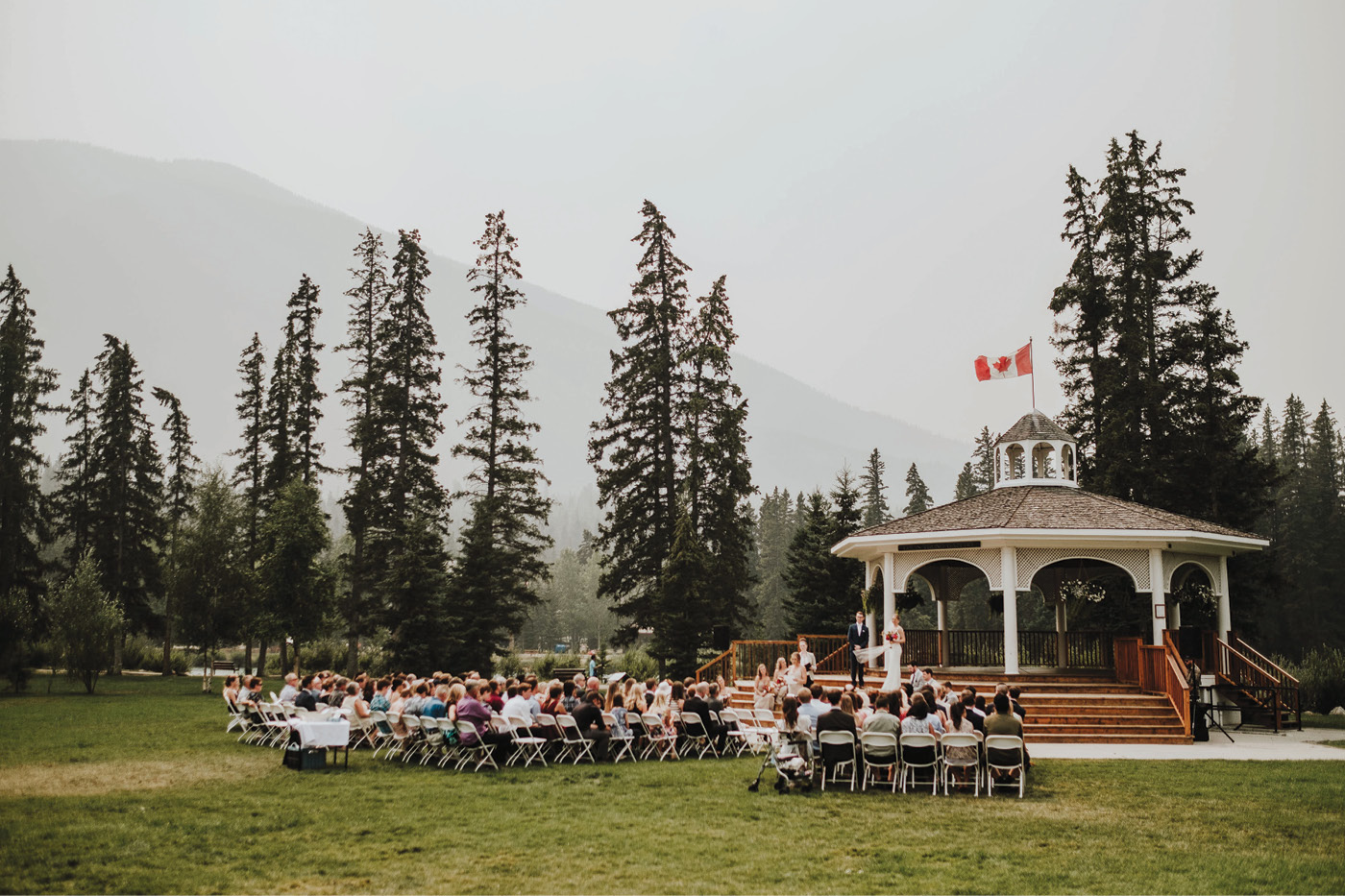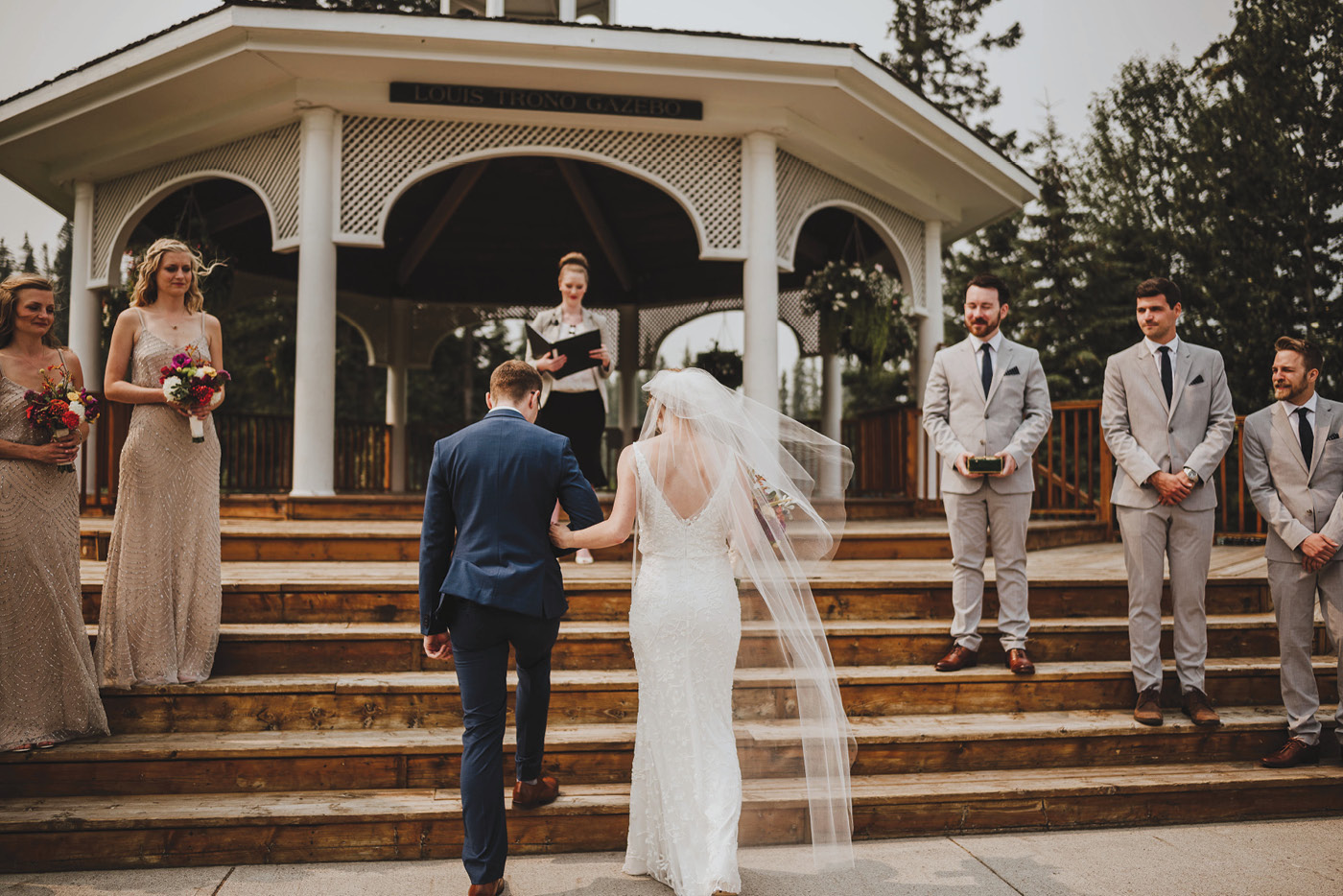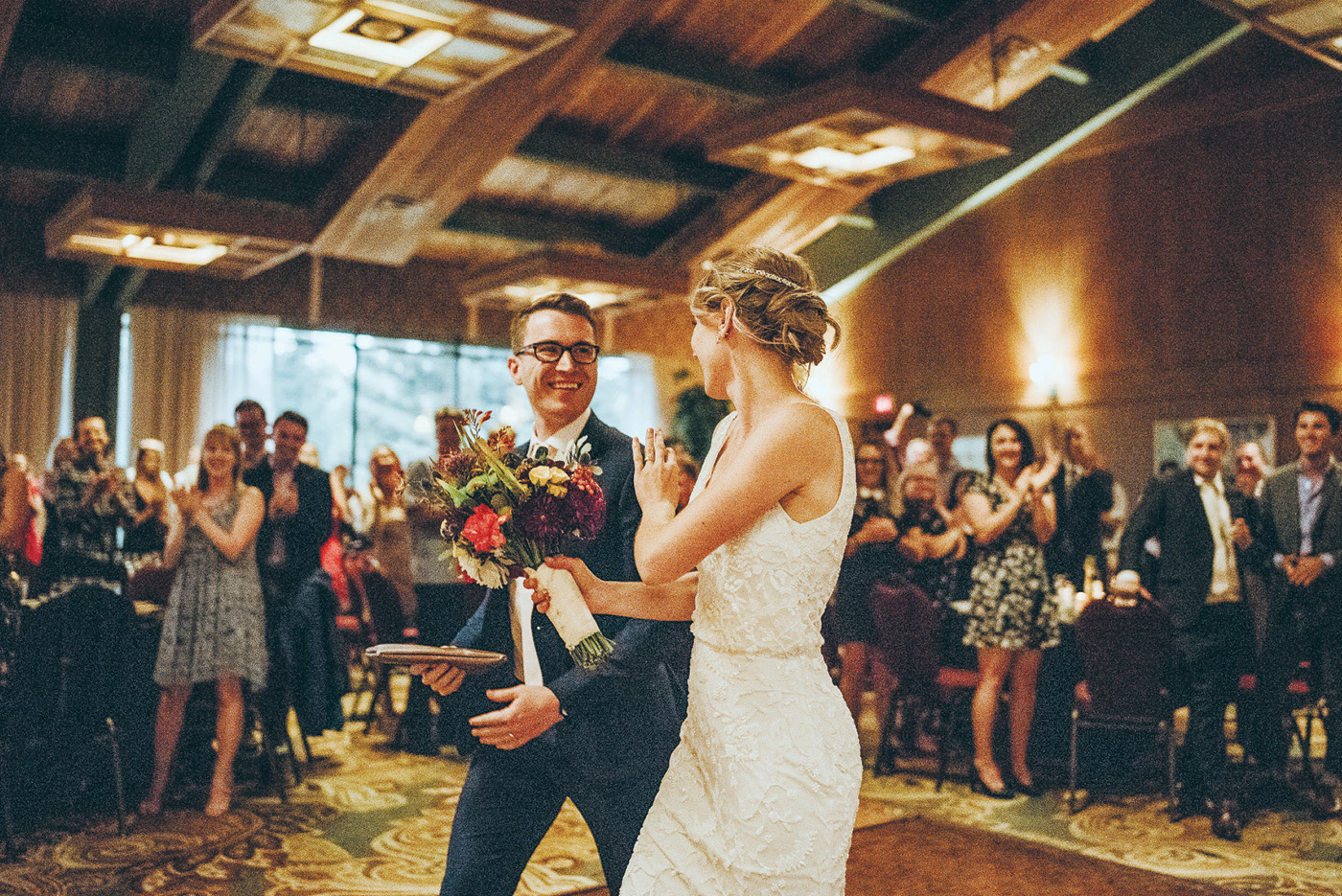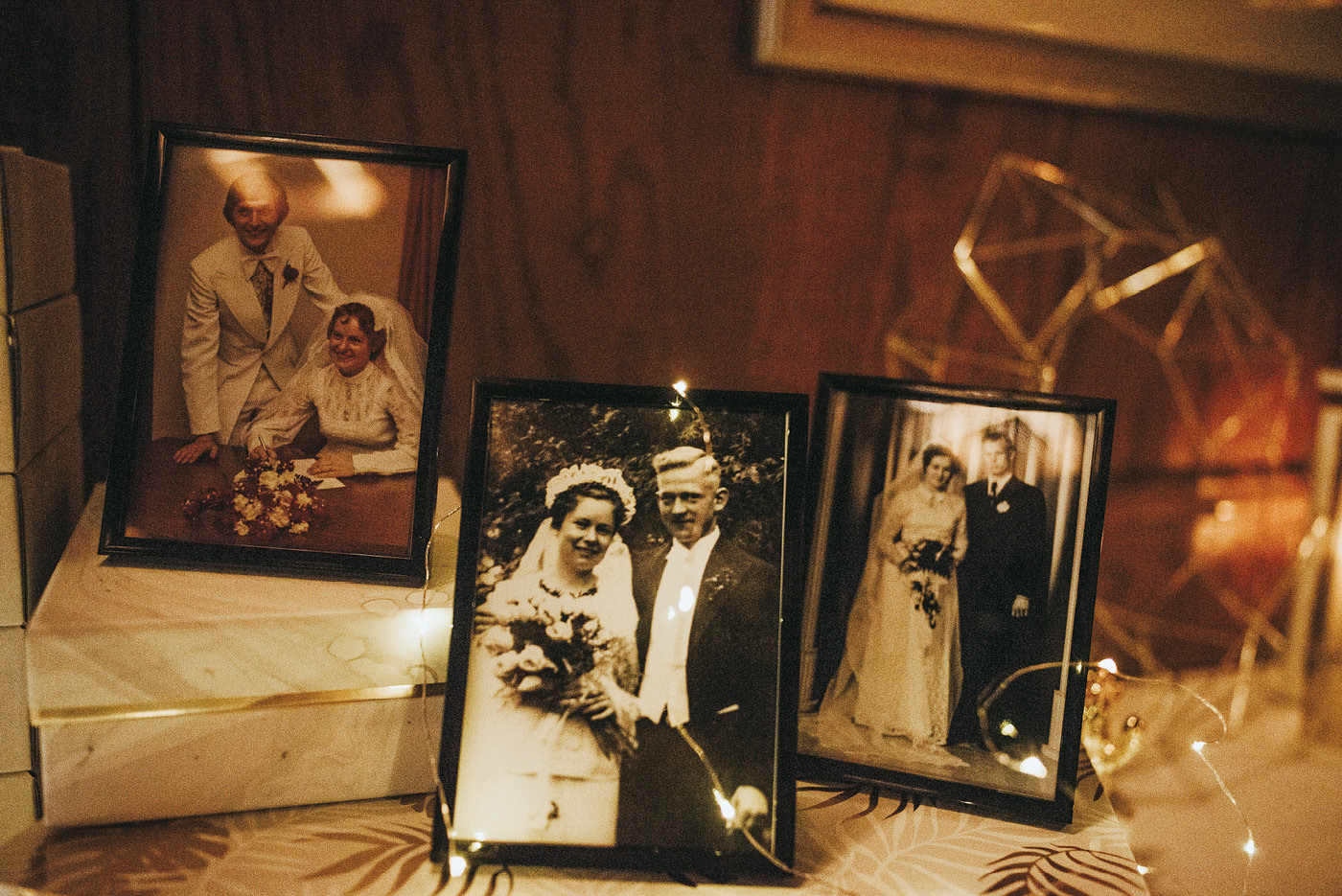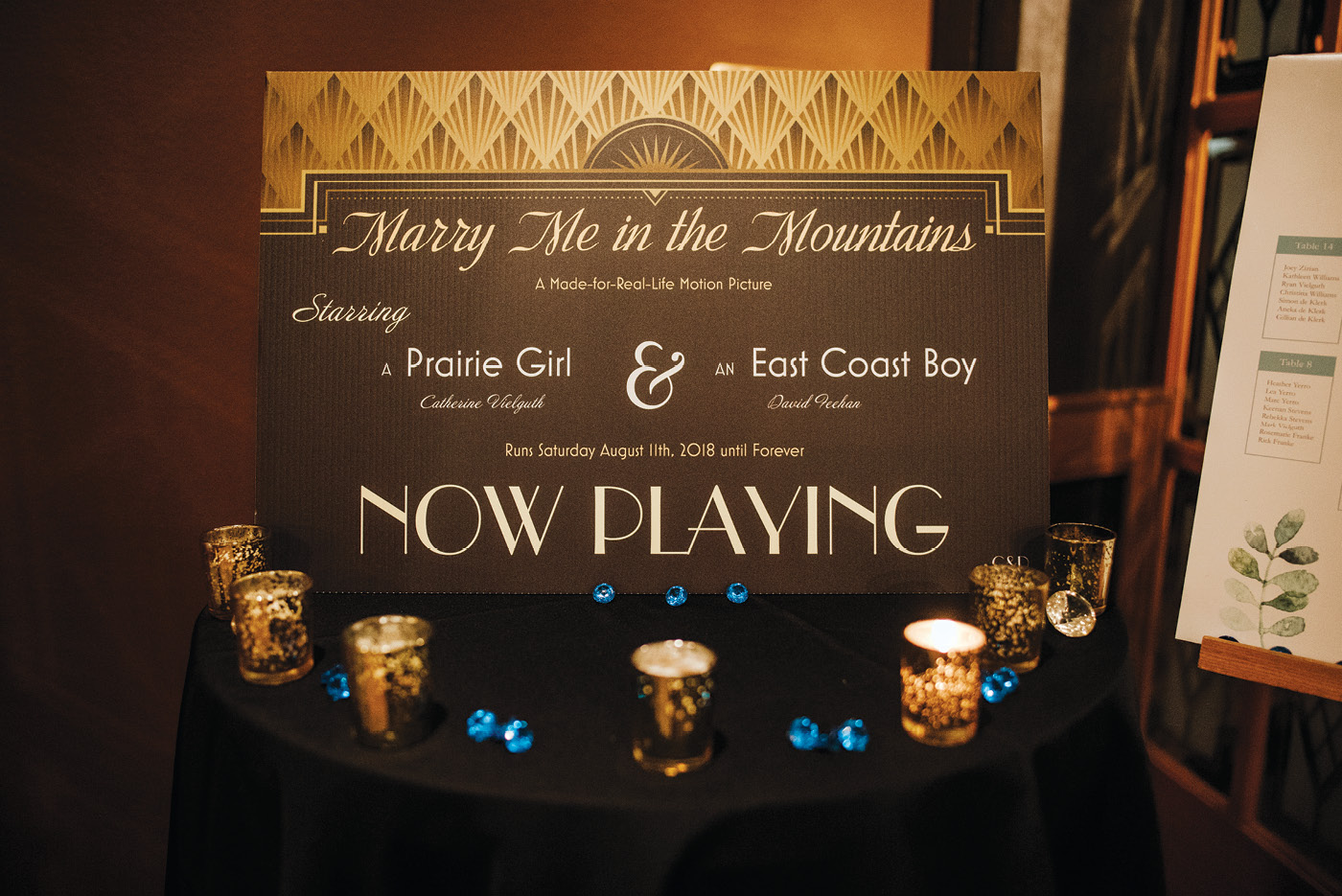 Engagement and wedding rings: Custom made by Matthieu Cheminee.
Wedding gown: Ferré Sposa, Toronto.
Veil: Unravel Creations.
Bridesmaids' dresses: Nordstrom.
Groom's and groomsmen's suits: RW & Co.
DJ: Chris Brennan for Dance! Shout! Productions.
Photography: Michael Chan Photography.
Flowers: Dream On, Calgary.
Venue: Banff Park Lodge.