For years, Nkem Nwankpa (now Eweje) and Akin Eweje were told they would make a perfect couple. They finally met in June 2015, when Nkem attended Akin's sister's bridal shower. As soon as Nkem recognized Akin, she knew she needed to go talk to him. They ended up talking throughout the rest of the night, exchanged numbers and began dating soon after. Akin proposed in February 2019, and the couple originally intended to marry in 2020.
After multiple pandemic postponements, the couple finally married this past August. Nkem and Akin chose to have two weddings in honour of their Nigerian and North American heritages: Nkem is of Nigerian descent, though she was born and raised in Calgary, while Akin was born and raised in Lagos, Nigeria. "[Nigerian weddings] are big," Nkem says, with a laugh. "But it's because the wedding is never just for you; it's for your entire family."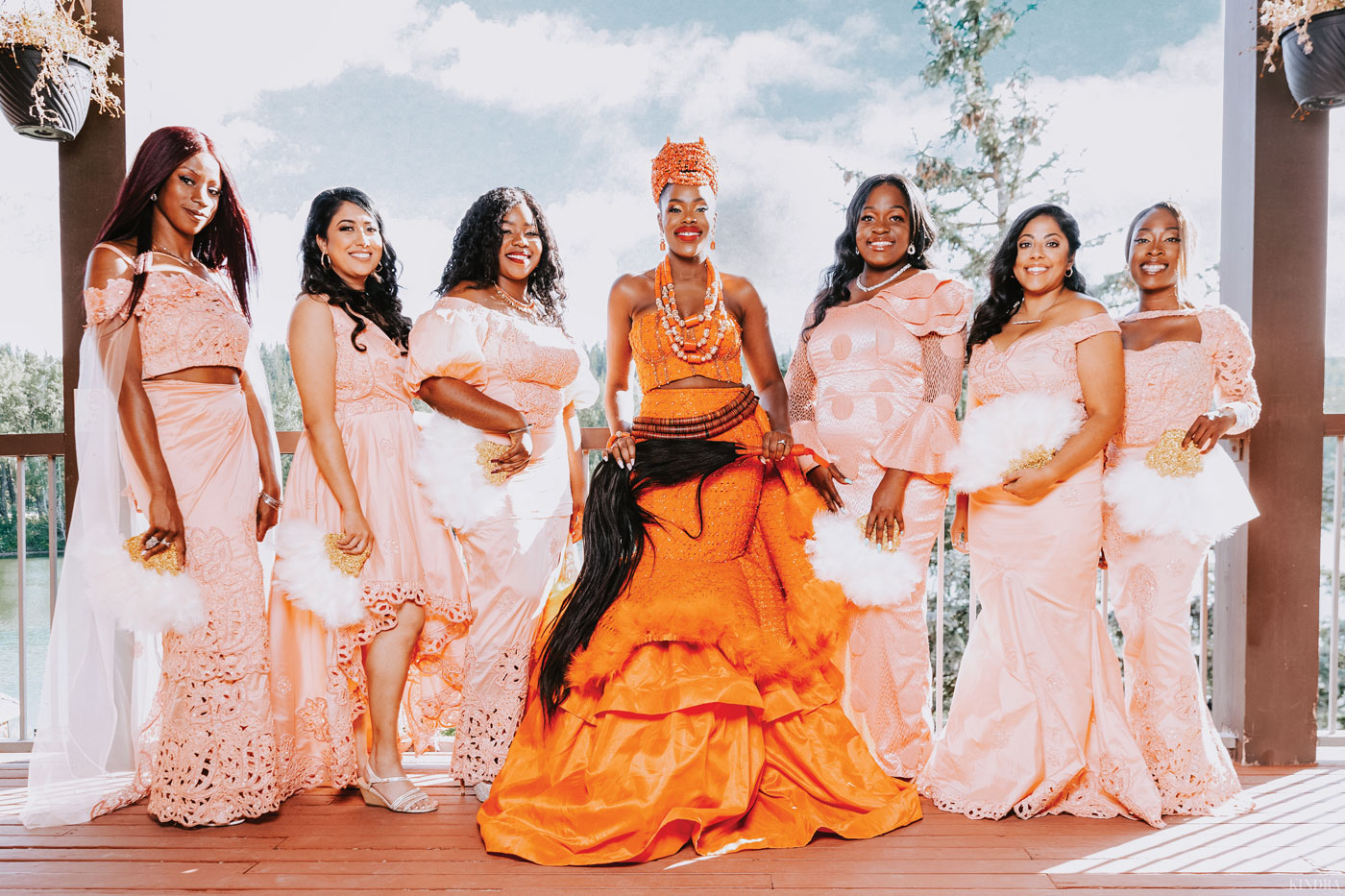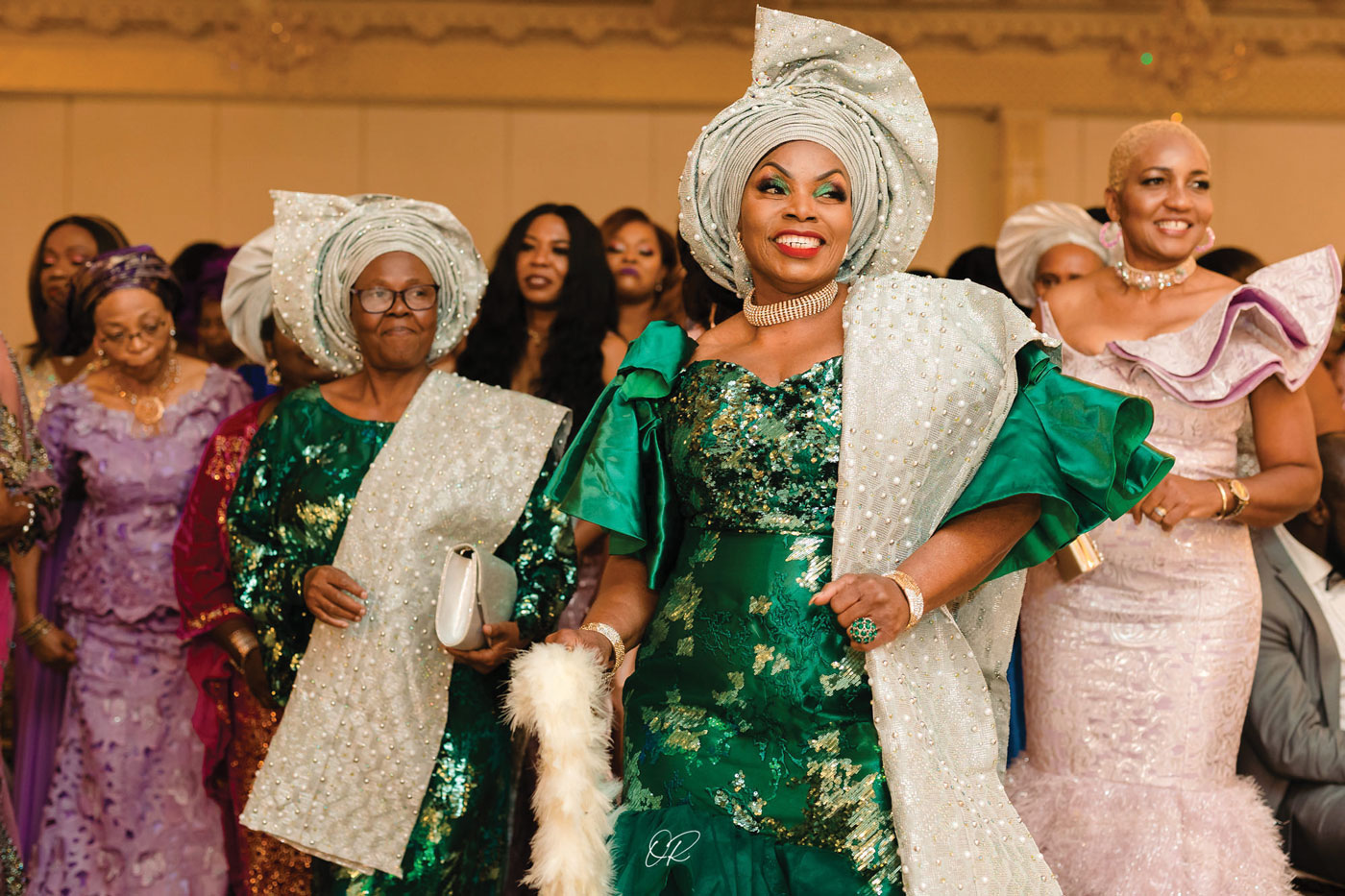 The traditional Nigerian wedding ceremony and reception took place at Waterfront Park under a tent from Simply Elegant with 120 guests in attendance. Before the ceremony, Nkem's family served kola nut to Akin's family to formally welcome them. Akin's family then declared their intention for their son to marry Nkem. This then kicked off the igba nkwu (wine carrying) ceremony, where Nkem carried palm wine while dancing through the crowd searching for Akin. It's a symbolic moment for the bride to find and declare to all that her fiancé is the man she wants to marry.
Over the course of the day, the bride wore three different outfits. The first two represented her Igbo heritage. To greet the guests Nkem wore an orange two-piece set made from handwoven Akwete material from Nigeria, paired with traditional beaded accessories. For the igba nkwu, she wore a turquoise dress crafted from traditional George fabric with a gold icafu (head tie) and ivory coral beads, while Akin wore a traditional Igbo white tunic. The couple then changed into matching outfits paying homage to Akin's Yoruba heritage.
Guests wore traditional Nigerian formal dress, with the women in head ties and beaded headpieces and the men in tunic tops. At the reception, Nkem and Akin experienced the "money spray," where guests shower the newlyweds with cash while they're dancing as a blessing for their new life together.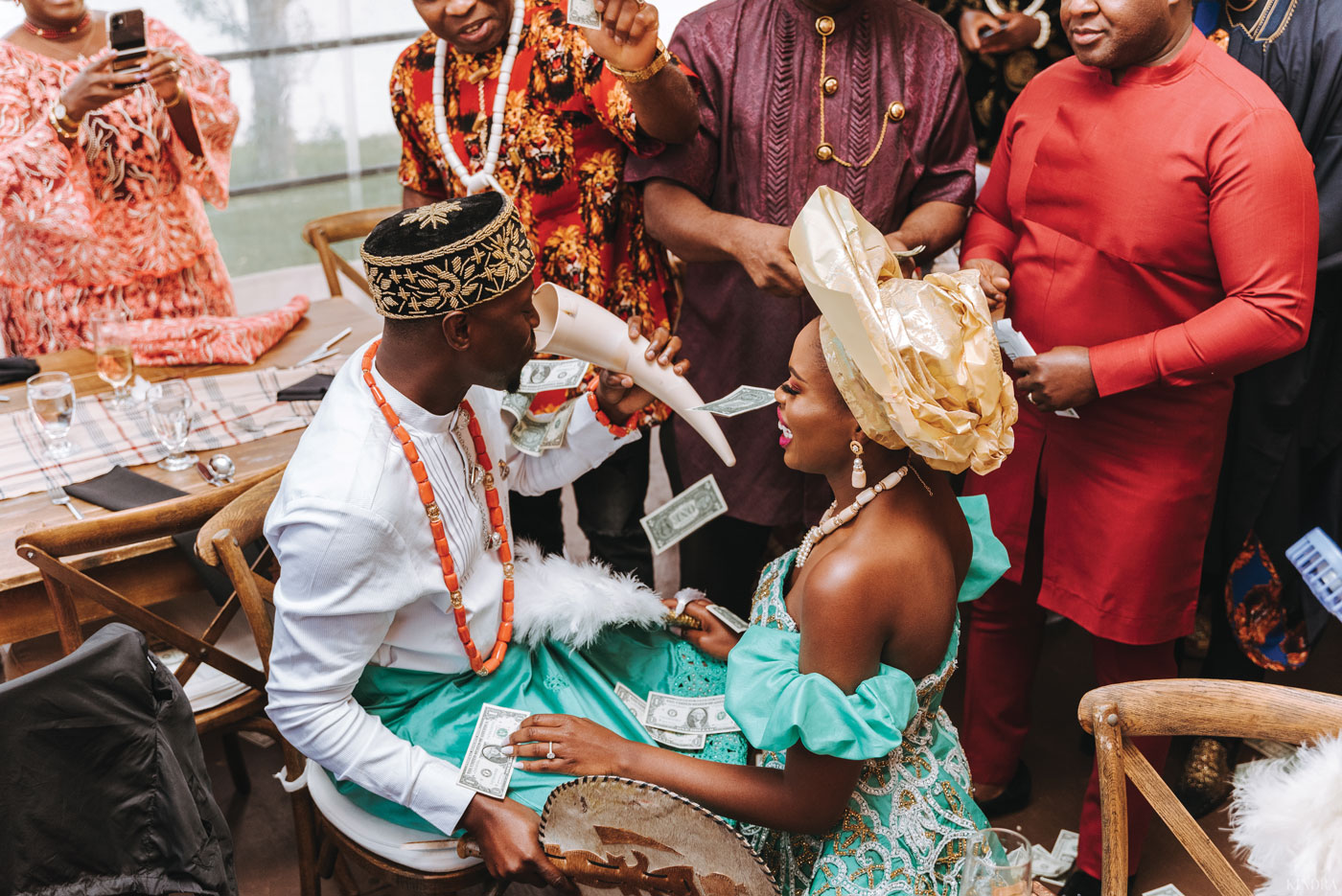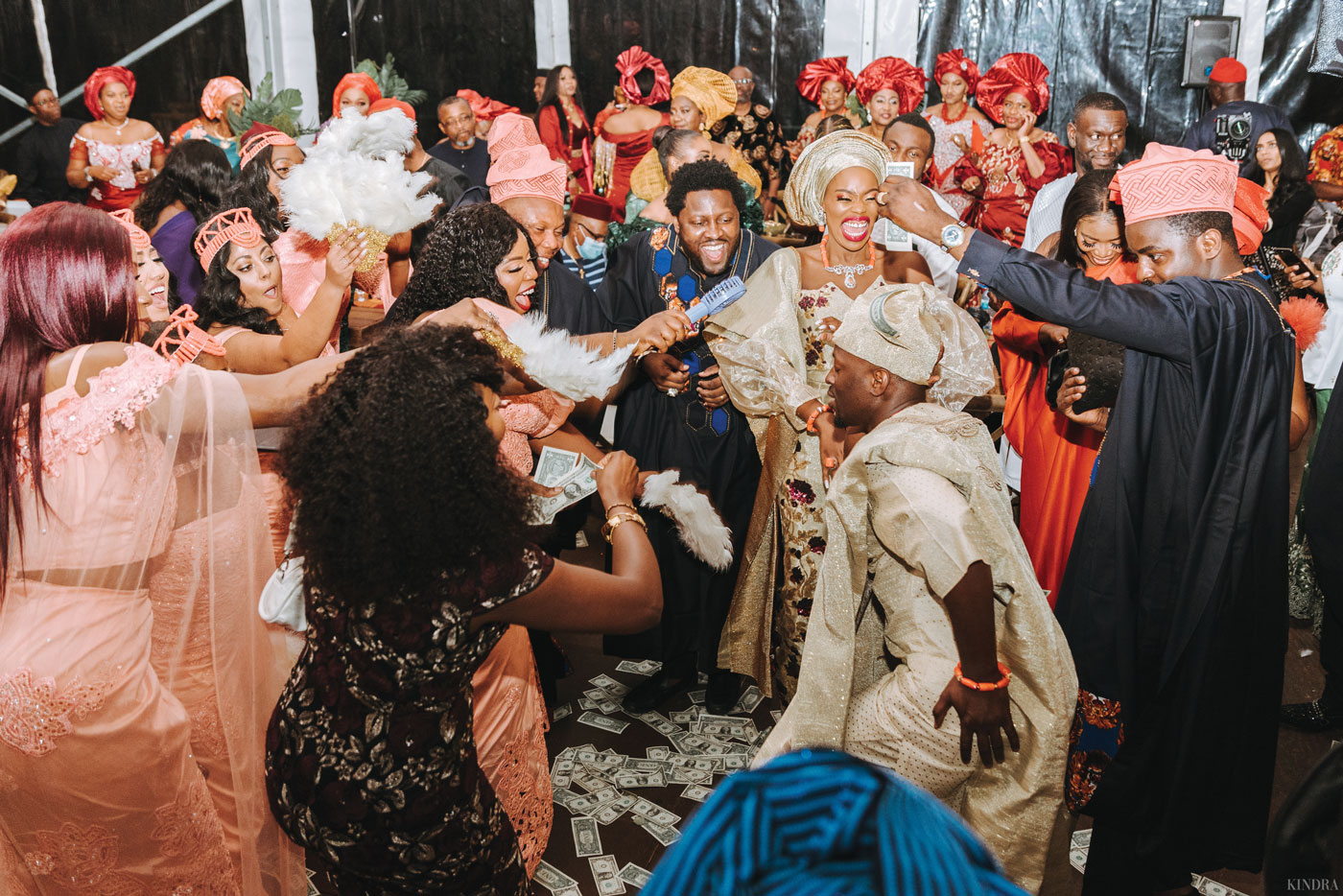 Two days later, the couple had a church ceremony at Parkdale United Church, followed by a second reception for 300 guests at Empire Banquet Hall. For the ceremony, Nkem wore a North American-style white wedding dress and Akin wore a suit.
The reception still wove in Nigerian elements, with vibrant decor, traditional dancers and Nigerian foods added to the North American catering spread. After dinner was served, the bride changed into Nigerian attire as the couple made a second entrance into the venue. Nkem's mother also changed her outfit to match Akin's mother's — a symbol that the two families are now one. "It was awesome to be able to bring a piece of Nigeria to Canada," Nkem says.
Despite their big days being postponed, Nkem and Akin agree their weddings were still perfect. For Nkem, the wait just made the moment they were officially married all the sweeter. After signing the marriage licence, the first thing she did was start dancing.
"I was just so excited," she says, laughing. "After all these years, and after everything, we are actually married."