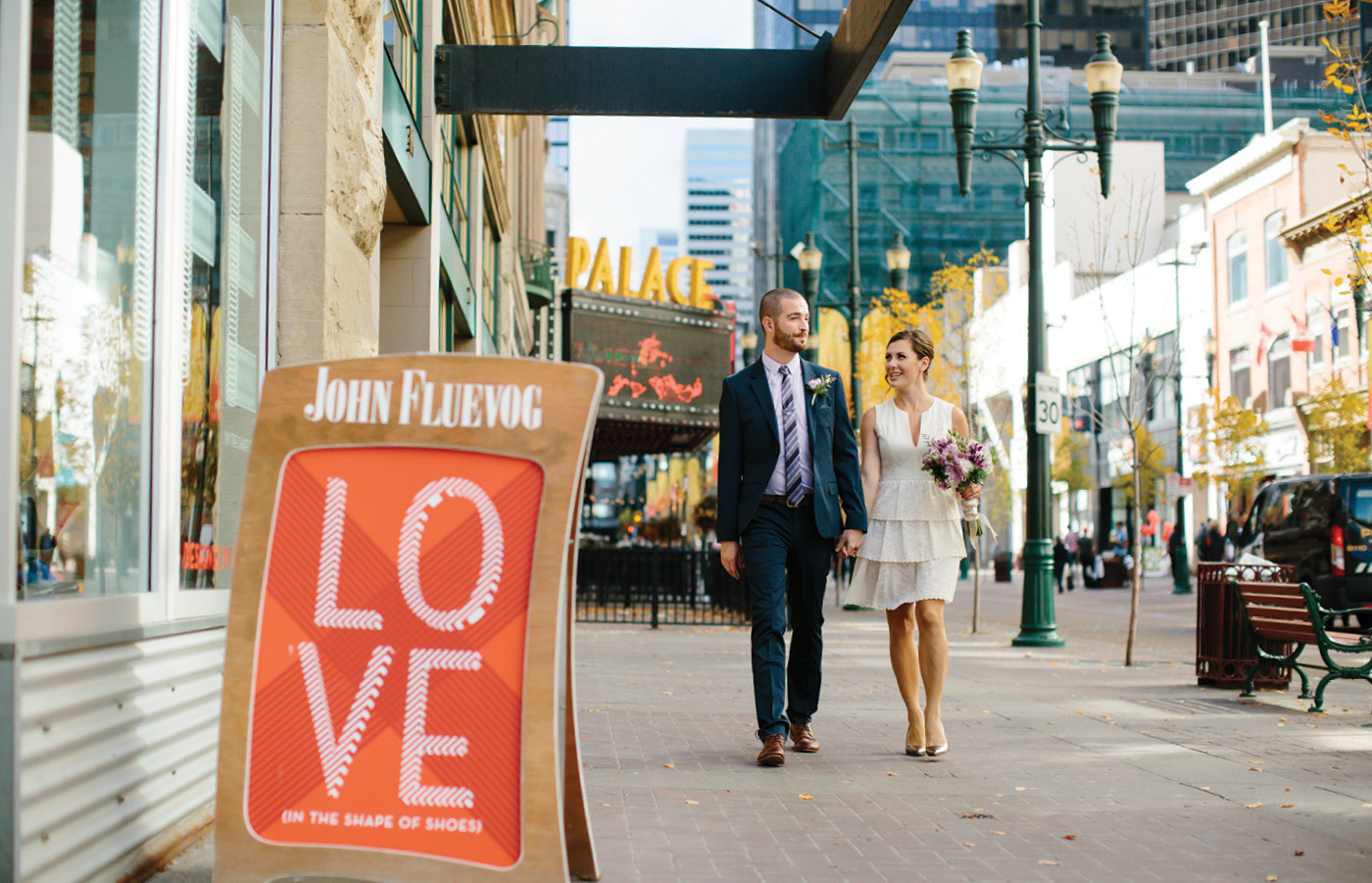 Barb Korencik and Mark Allen have known each other since high school. "We met in social studies class," Allen says. "Our teacher handed our tests back, I turned around and I said, 'Hey, what did you get?' And she said, 'I got 100, what'd you get?' And I said, 'Don't worry about it.'
They dated in high school for about a month. Then, after about 12 years of friendship, the couple reunited in 2014, when they were both 29.
Allen proposed that same year, but the wedding planning was put on hold when Korencik became pregnant with their first child. By the time their daughter was born, a traditional wedding with all that entailed just didn't seem like it was in the cards for them. The couple considered eloping, but while the cost and planning pressure would be much lower, they knew their parents wouldn't forgive them if they weren't included in the big day. Instead, an intimate, stress-free, "pop-up" wedding celebration seemed just right.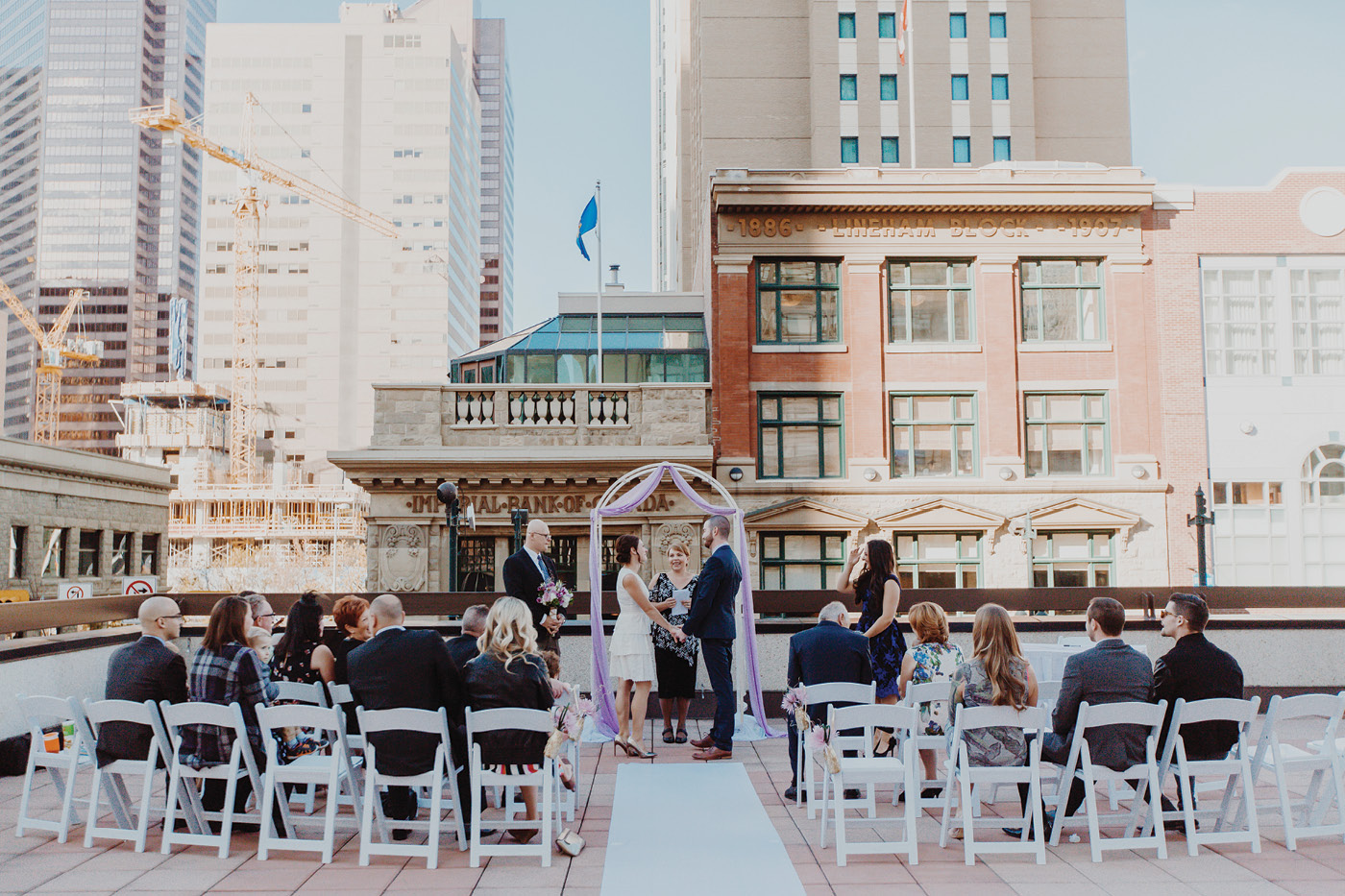 The couple met with Erin Bjorkstedt of Pop-Up Weddings Calgary, who presented them with five wedding options within their budget. After selecting which one they wanted and buying an off-the-rack dress from BCBGMaxAzria for Korencik, all the couple had to do was show up.
Korenick and Allen tried to surprise their family and friends by telling them it was an engagement party, but in retrospect, they don't feel like they fooled many people. "If between our engagement and our wedding it hadn't been such a long period of time, I think the surprise element would have been [more effective]," Korencik says.
Ultimately, most of their guests showed up fully expecting the "surprise."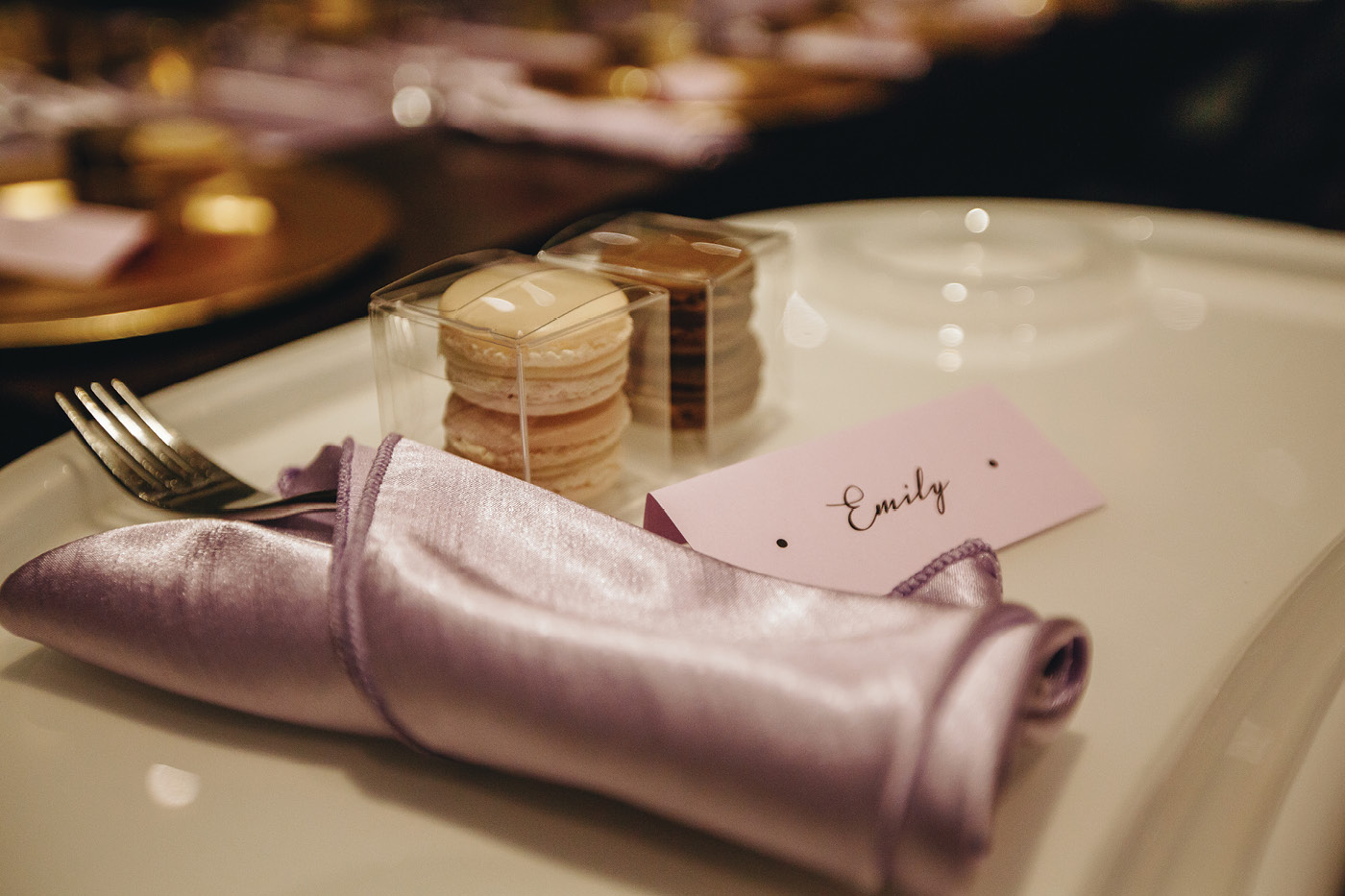 Two and a half months after meeting with Pop-Up Weddings Calgary, Korencik and Allen married on the rooftop of the Calgary Marriott Downtown Hotel in September, 2016, surrounded by 25 of their closest family members and friends. The wedding ceremony took place in the evening — partially coordinated around their daughter's nap time. Afterward, everyone moved downstairs to the Marriott's One18 Empire for the reception.
The reception, Korencik says, was essentially just a party. "It was just a super relaxed and happy time," she says. "We didn't do speeches — honestly, half the people left before we cut the cake."
Besides actually getting married, Korencik and Allen agree that their favourite part of the day was having their daughter included in the celebration. "Emily walking down the aisle was pretty cute," Allen says.
A wedding might set the tone of a relationship, but in Korencik and Allen's case, they feel the reverse is true. "The tone of our relationship is what made us have the wedding we had," Allen says.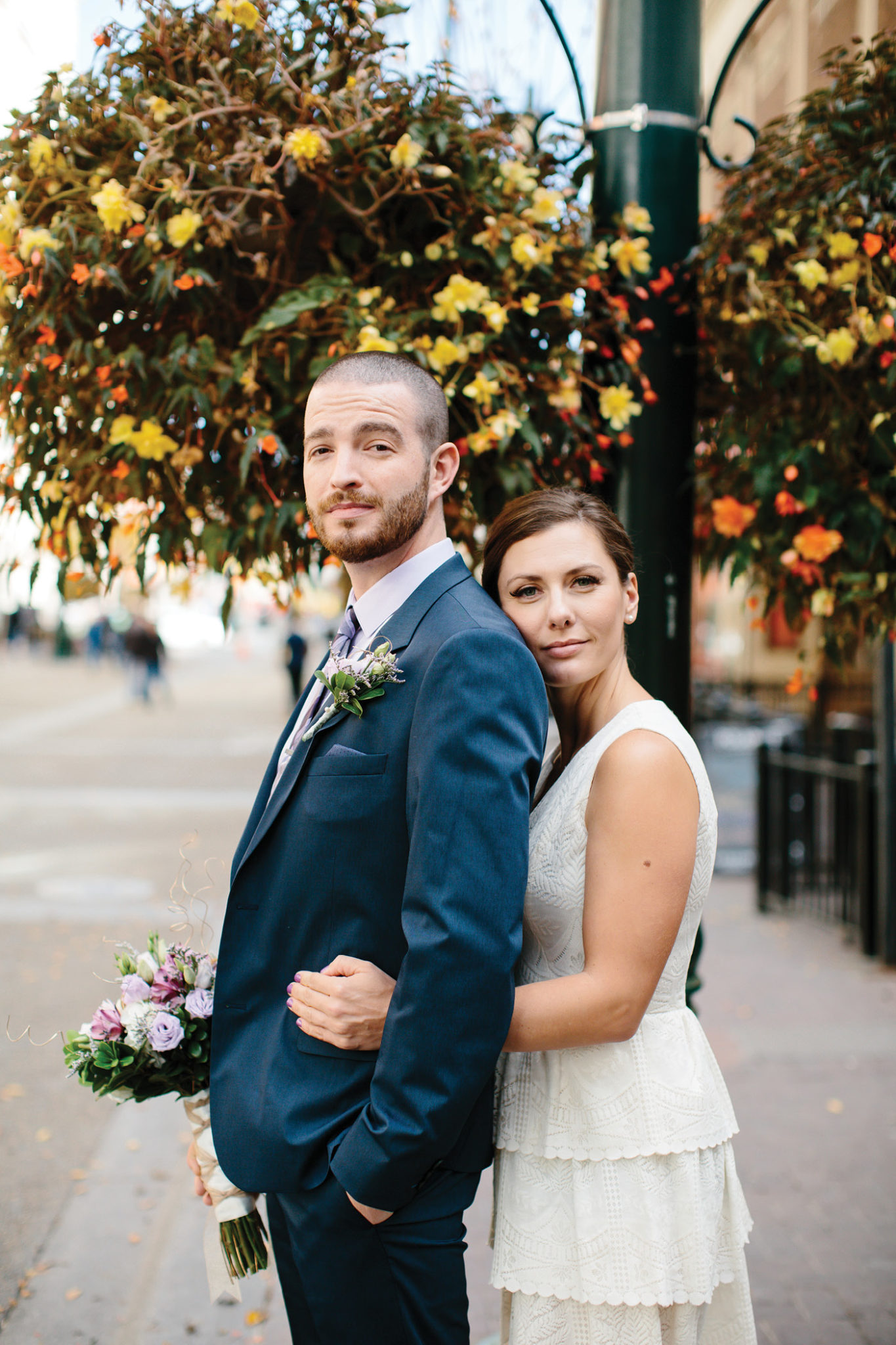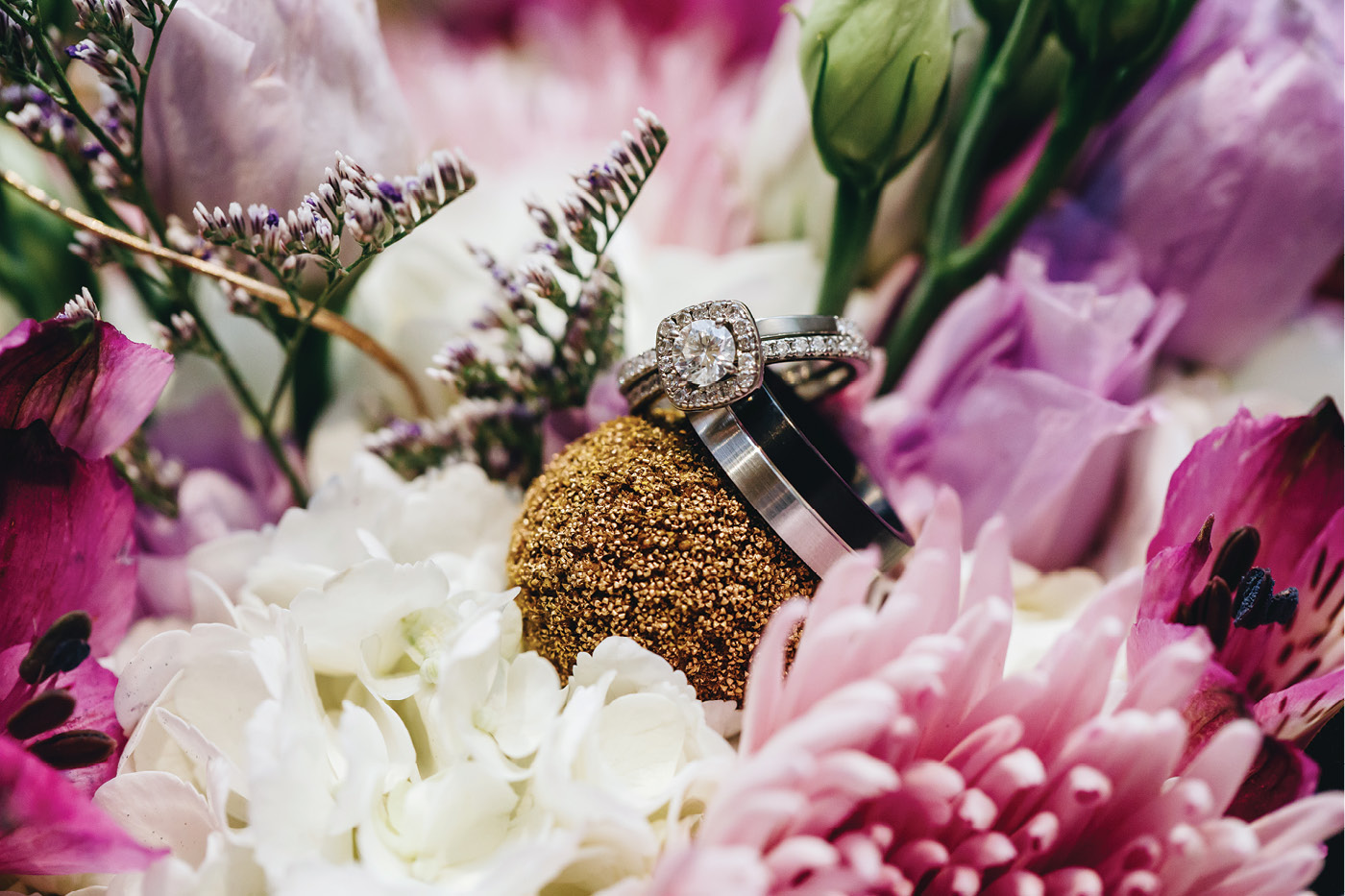 Wedding planner: Pop-Up Weddings Calgary
Ceremony: Calgary Marriott Downtown Hotel
Ceremony rentals: Great Events Rentals
Officiant: Tanya Overland
Photographer: Svetlana Yanova Photography
Dinner reception: One18 Empire
Favours: Ollia Macarons & Tea
Bride's shoes: Nine West
Groom's suit: RW&CO.
Wedding rings: Spence Diamonds (Barb) and Maison Birks (Mark)
Hair and makeup: Diva Salon & Spa
Wedding cake: One18 Empire
Flowers: Creative Edge Flowers
What is a Pop-up Wedding?
Pop-up weddings generally take one of two forms: either multiple couples getting married throughout the day at a shared venue (sometimes called a group wedding) or a small celebration focused around just one couple, sometimes at an unexpected or temporary location. Either way, it's an intimate ceremony with a small group of guests that removes most of the planning pressure for the couple. Those who choose this style of wedding usually work with a pop-up wedding planner to help make the day as stress-free as possible.