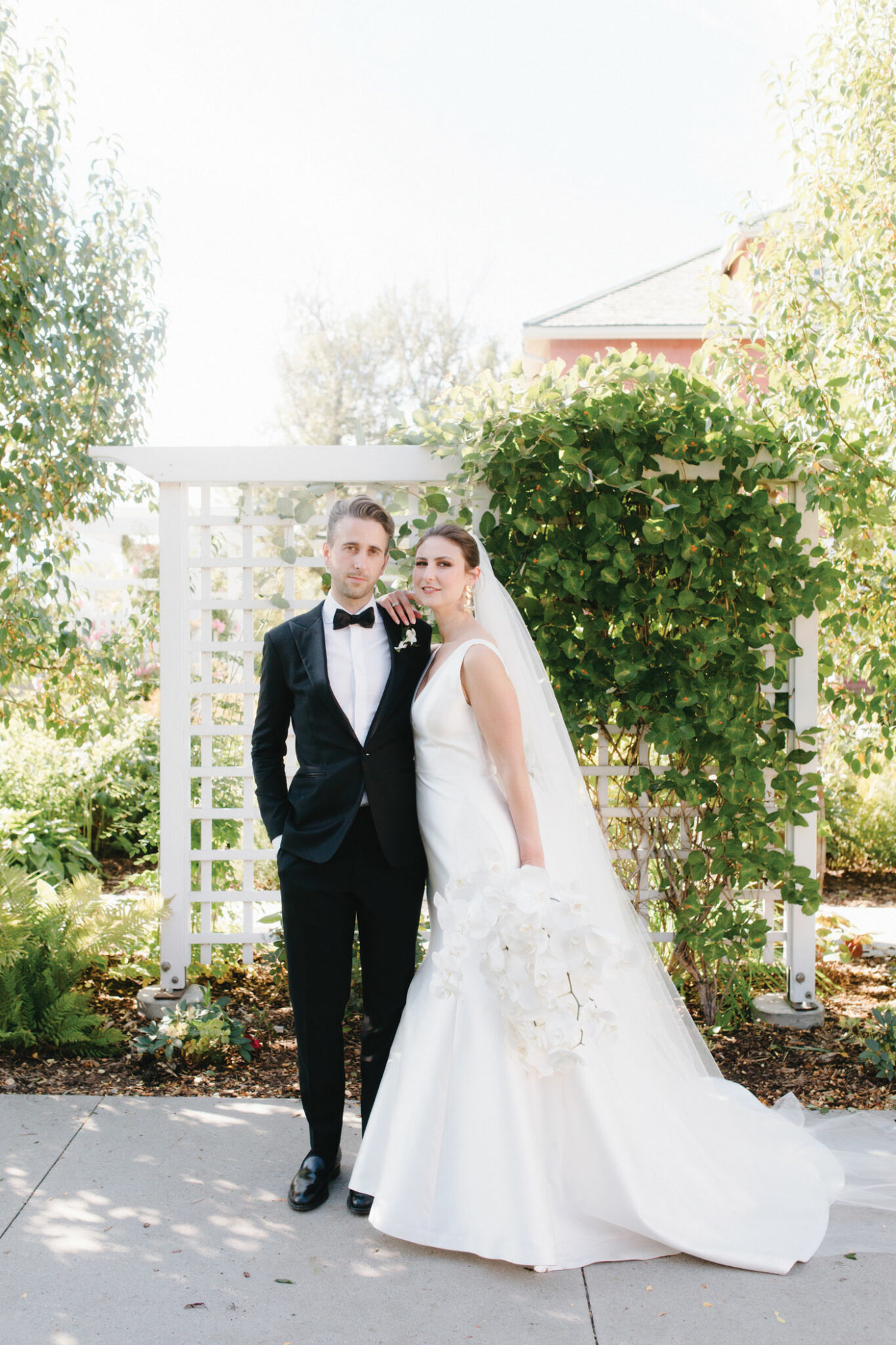 Brendan Klem and Kara Chomistek spent years working in the same industry without ever crossing paths. Klem is an editorial and commercial photographer, while Chomistek is co-founder of PARK Production House, a company that made its mark putting on large-scale fashion shows promoting local designers. They knew the same people, just not each other. It wasn't until a match on Tinder that they met officially. By date number two, they knew they wanted to be together.
Klem proposed three years later. At the time, they were both busy with work and his romantic proposal was almost derailed by unplanned events. He still managed to propose, and Chomistek still said yes. But, when their original wedding had to be postponed due to the first wave of the pandemic, Klem saw an opportunity to "re-propose."
This time, it was a well-executed surprise. Klem took Chomistek on a romantic revisiting of moments in their dating history, starting at Phil & Sebastian, site of their first date, and ending at their favourite restaurant, Model Milk. Along the way, Klem gave Chomistek notes rekindling key moments from each date.
The whole time, Chomistek had no idea what was going on. "I thought we were just having a really nice date night," she recalls. When they returned to the spot where Klem first proposed, he dropped to one knee again and proposed with a second custom-made engagement ring. "It's kind of hilarious because we had two engagements, and then we ended up having two weddings," Chomistek says.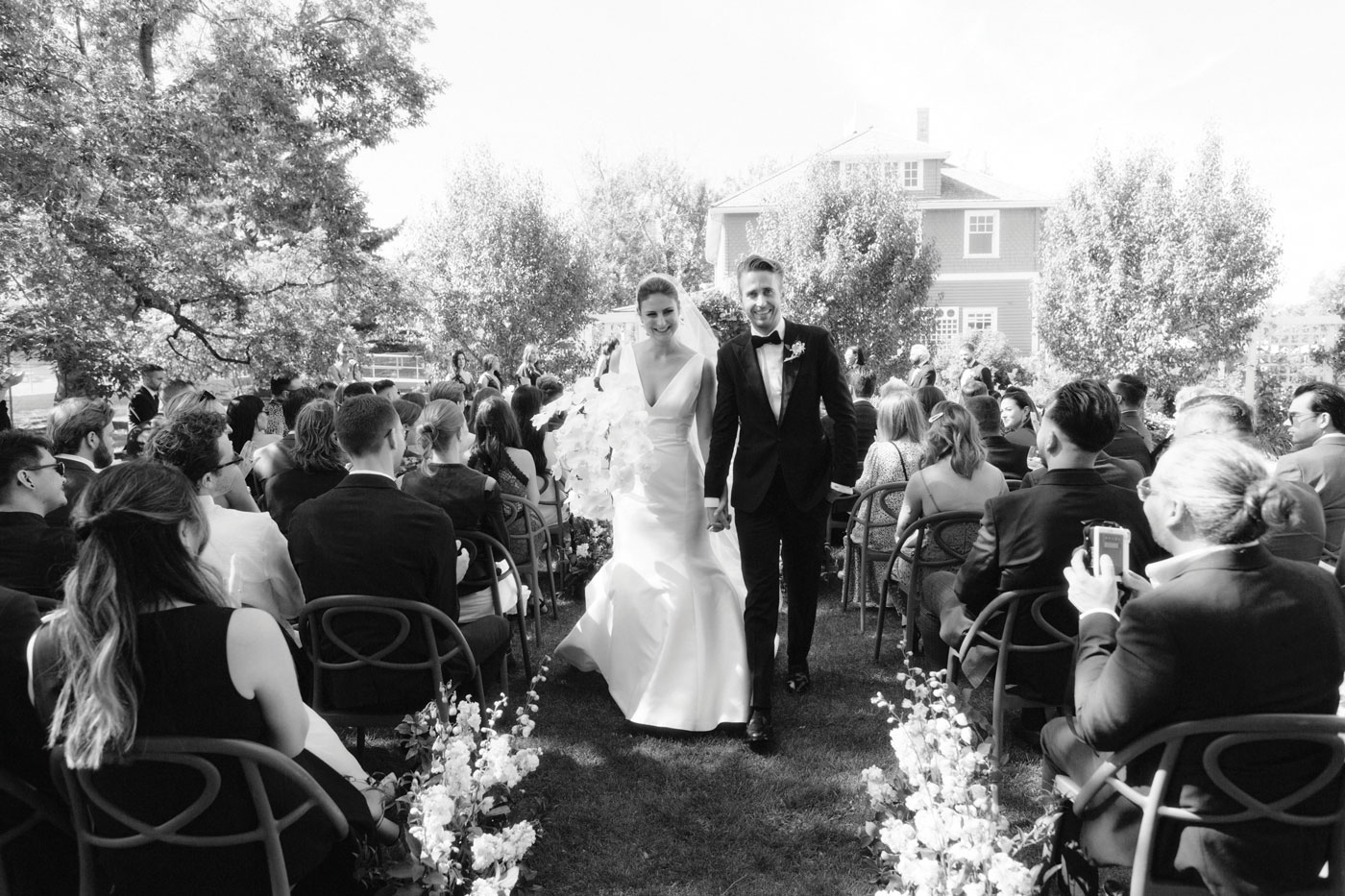 Initially, the couple was planning on one big wedding. When they were able to start planning again, they decided to split the big day to ensure everyone from their original guestlist could still safely attend.
The first wedding was on Aug. 28, 2021, with just family and childhood friends. The couple had a religious ceremony at Sacred Heart Church (something Chomistek's mother wanted) and a reception in The Oak Room at the Fairmont Palliser Hotel.
Chomistek knows well the ins and outs of planning an event, but, this time, she turned things over to wedding planner Kelly Lannan. "I just wanted someone else to take care of me for the day," Chomistek says.
The Fairmont Palliser's food-and-beverage team created a custom menu that included Cinnamon Toast Crunch and Peach Cornflake mille crepe cakes. For photography, the couple brought in Utah-based Jonathan Canlas, an accomplished wedding photographer and longtime mentor of Klem's.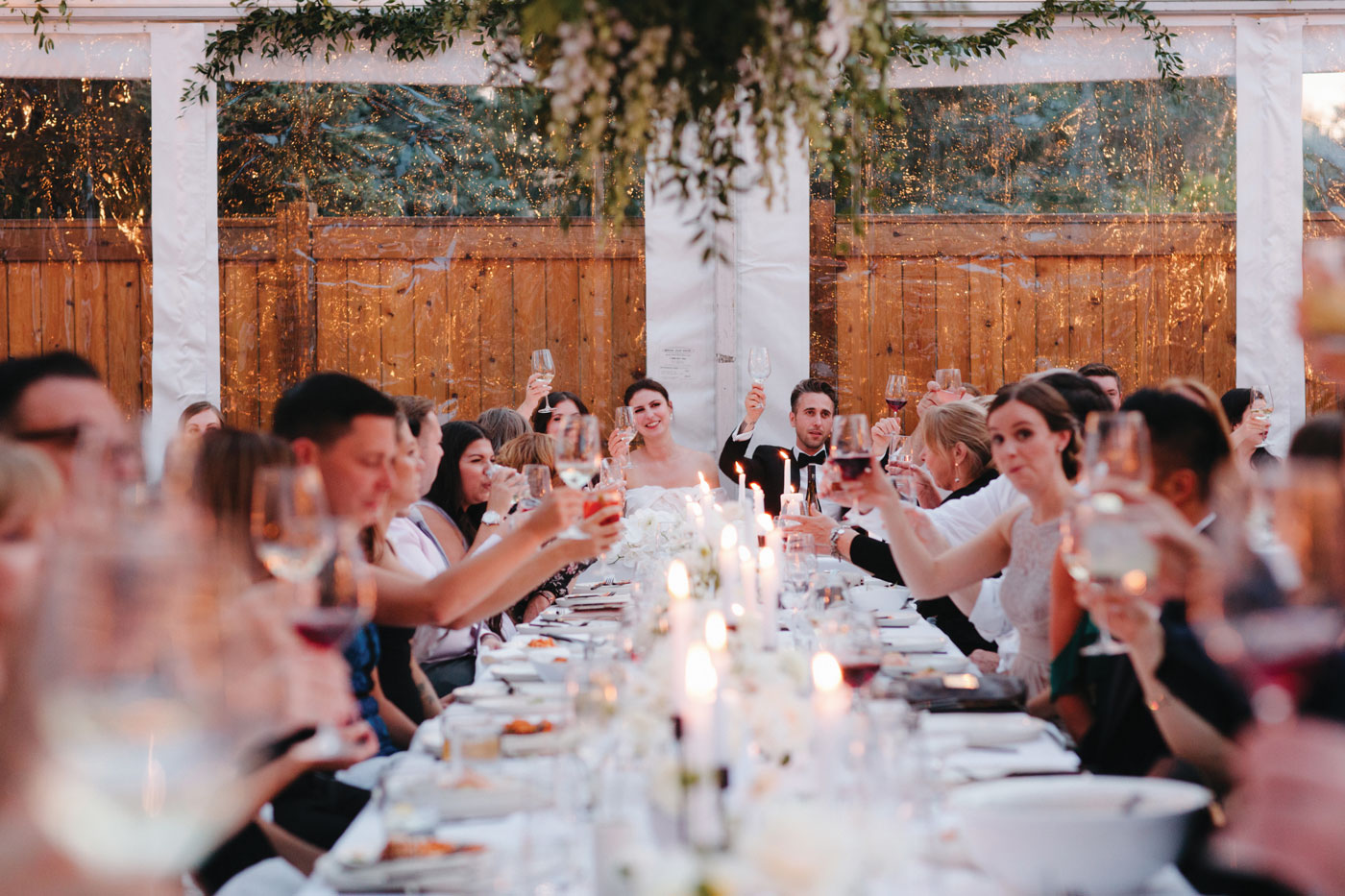 A week later, on Sept. 4, the couple had their second wedding with a guestlist of friends and colleagues. They held a symbolic ceremony at Deane House and followed it with a backyard reception at their home. They did hire a second wedding photographer, but also handed out disposable cameras to guests.
Despite the trials of planning and replanning, Chomistek and Klem agree they ended up with not just one, but two great wedding days. "The most memorable parts were seeing every single one of the guests just smiling and having a blast," says Klem.
For Chomistek, the most memorable part was the calm before the "I dos."
"I had absolutely no hesitations, and there were no reservations about us being together as a couple," she says. "There's no doubt that this is who I'm supposed to be with."