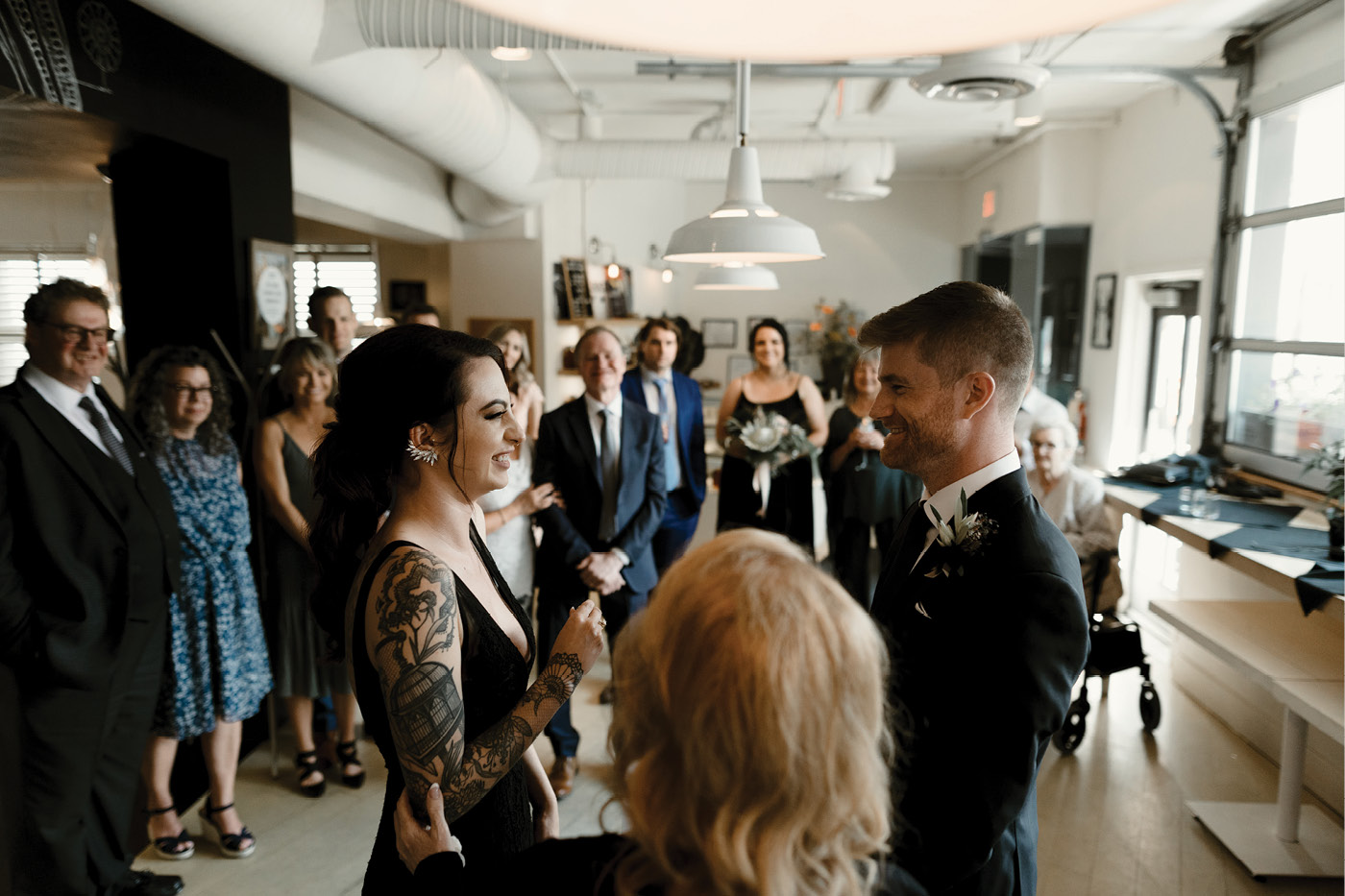 Rob Hislop's proposal to Samantha McCredie relied on a recurring joke she had been making ahead of their one year anniversary as a couple. Whenever Hislop would say something, McCredie would reply: "Well, you know, if you asked me to marry you…"
"So, my whole strategy was to get her to say that and then to propose right there," Hislop says. "I actually didn't even think about it until it was getting toward the time. What happens if she doesn't say it? How am I going to propose?" he says, laughing.
Luckily for Rob, Samantha (now Hislop) did make the joke, giving him the perfect opportunity to pop the question in response. Samantha said "yes," and from there the couple started planning their wedding, to be held exactly one year later on July 11, 2019.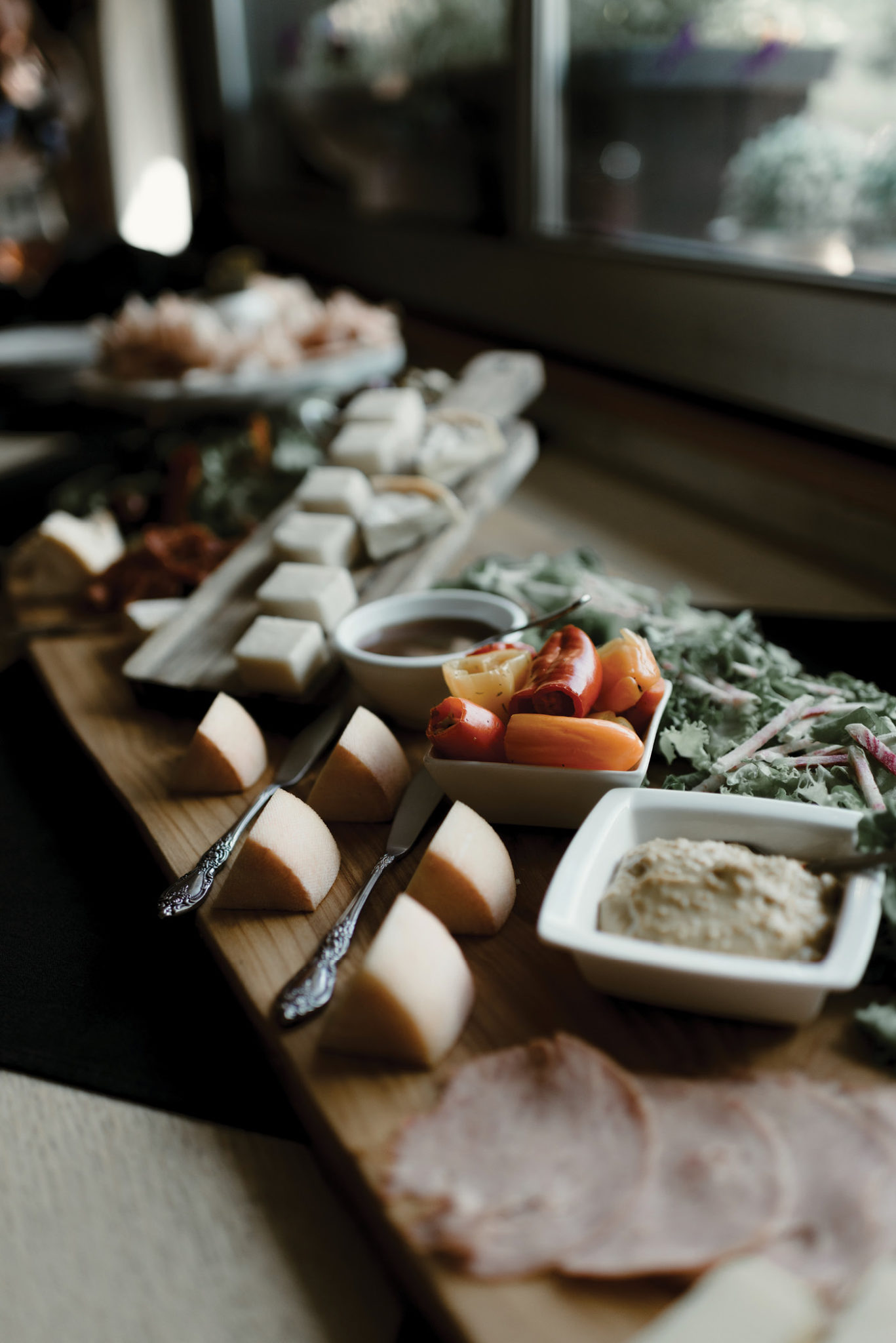 Inspired by Rob's brother's wedding, where the guest list was limited to immediate family, Rob and Samantha decided to follow suit with a micro-wedding of their own. With only 15 guests (plus two photographers) present, the couple was able to have a more intimate, less traditional ceremony that lasted just 15 minutes inside one of their favourite restaurants, Market on 17th Avenue S.W. "It was just intended to be kind of a party for the fact that we decided we want to get married," says Rob.
In keeping with the day's relaxed, non-traditional feeling, the couple decided to forego wedding parties and opted for smaller desserts instead of a wedding cake. Samantha also chose to wear a black dress.
"We didn't want to do anything that didn't reflect us," Samantha says. "I think white, traditional wedding dresses are beautiful. But when I put them on, it just didn't really feel like me. And there are so many options now. Why would you force it?"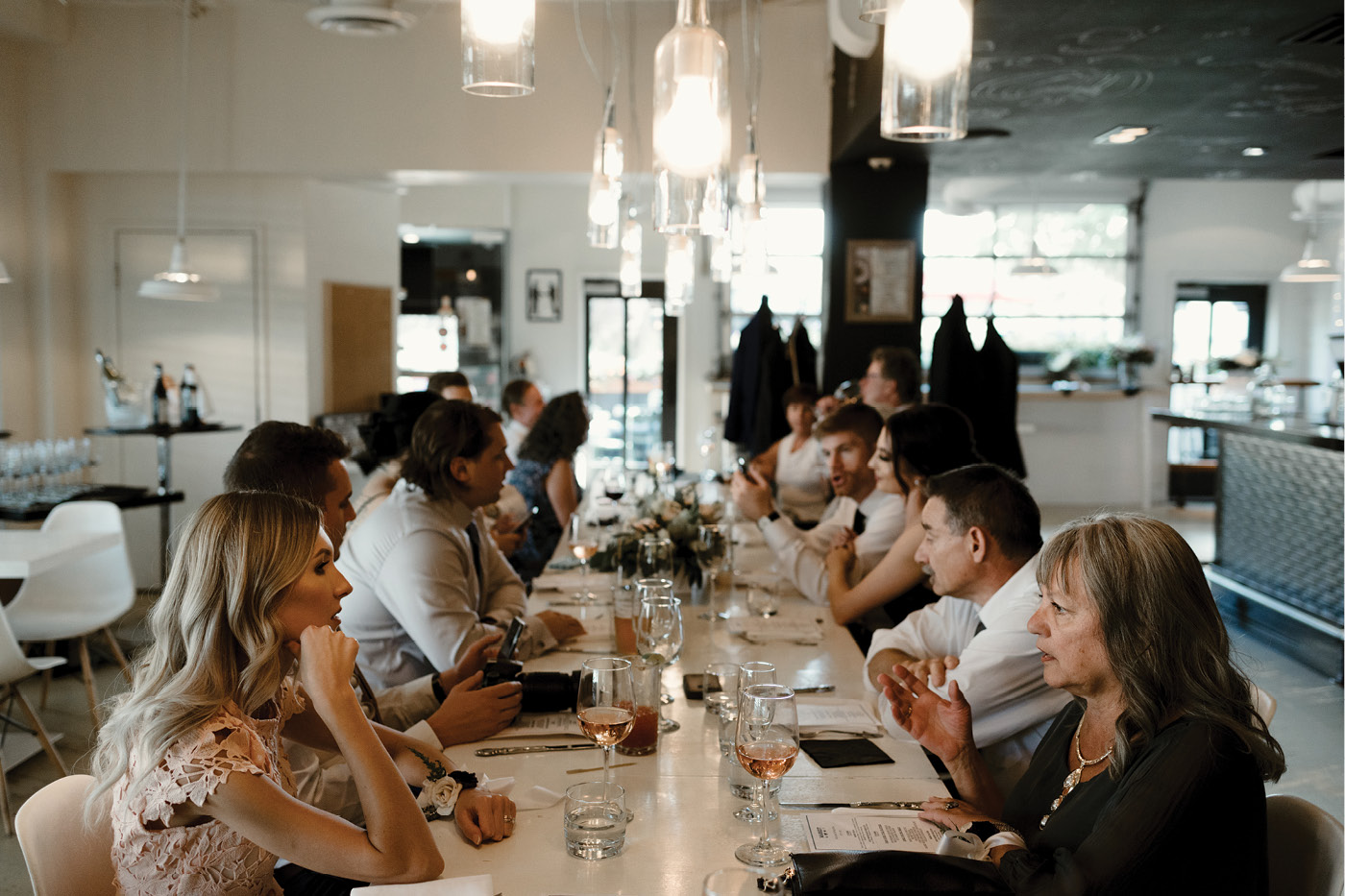 The food ended up being one of the couple's favourite parts of the day — thanks to their venue choice. Ahead of dinner, Market served a giant charcuterie board that the couple's immediate family enjoyed with a Champagne toast. From there, guests sat at one long table for a family style dinner, replacing the usual "chicken, beef or fish" options with shared platters of bacon wrapped bison steak, three-cheese gnocchi, brick-roasted chicken and more. "What we like to do is have nice food with people we care about," says Samantha. "And so that's what our wedding was about."
Following dinner, Samantha and Rob hosted a 70-guest reception inside Market, allowing them to include friends and extended family in the larger celebration. The less formal cocktail party included an open bar of craft cocktails and snacks like crab corn dogs and gnocchi cups from the starters section of Market's menu.
While the couple acknowledge that having a smaller celebration didn't alleviate all the stress that comes with planning a wedding, they say it did lend to a comparative feeling of overall relaxation for the day. "There were moments of nervousness, for sure," says Samantha. "But when you're just with your family, it's easier to relax, because you're not trying to put on a show for anybody."
"Anytime you plan something for a year, you're going to have that kind of nervousness toward it," Rob adds. "But honestly, it was just an awesome day. It pretty well went off without a hitch."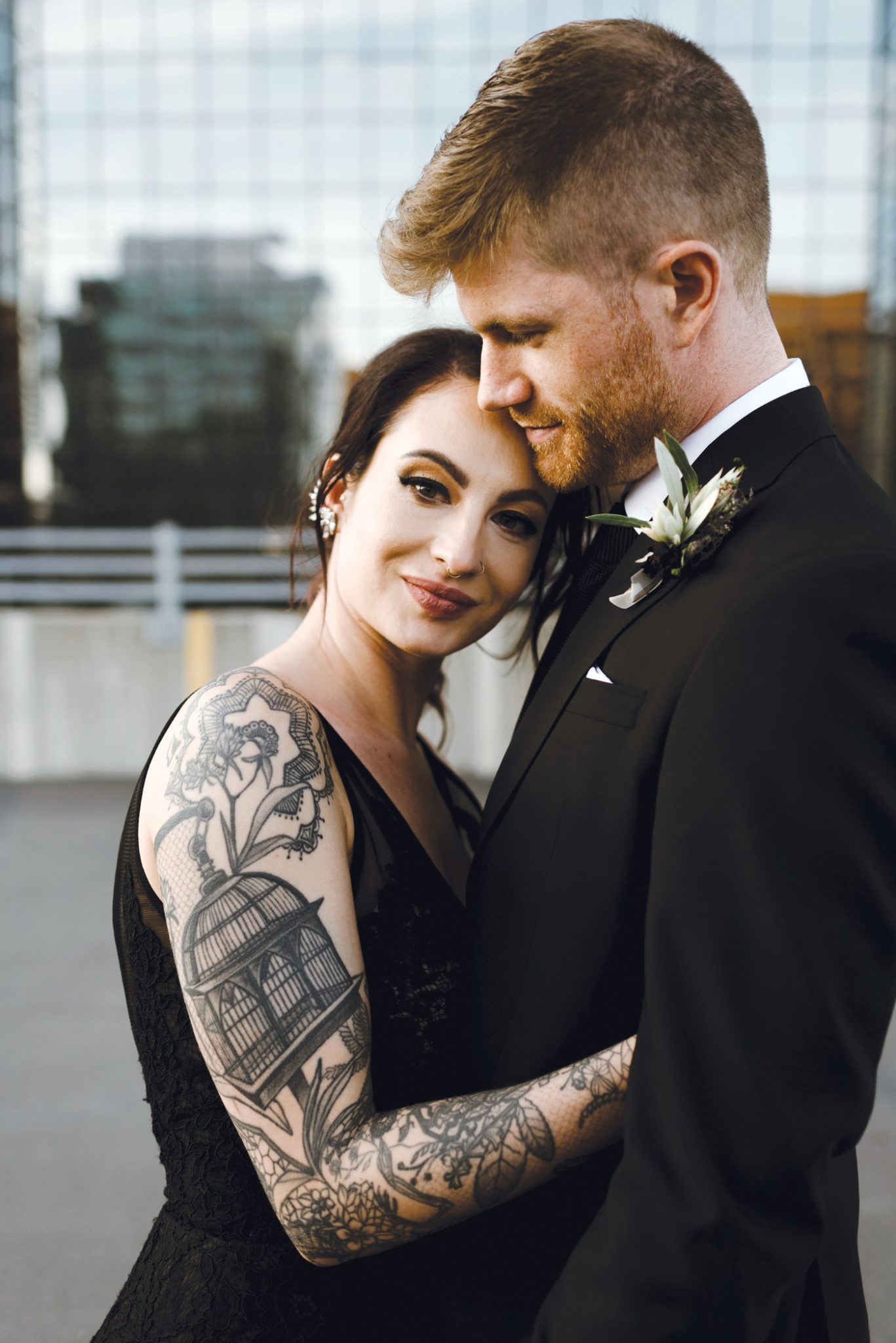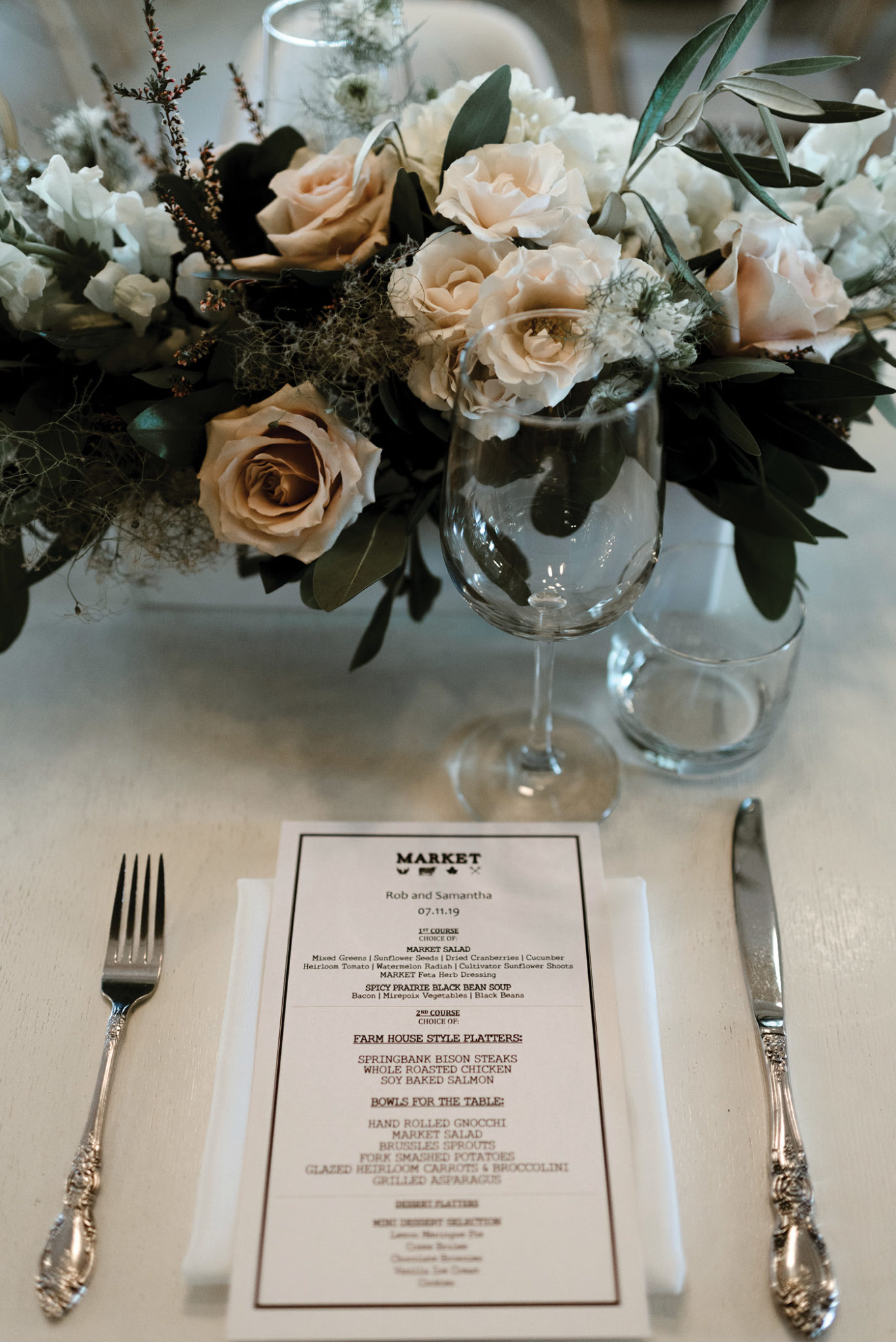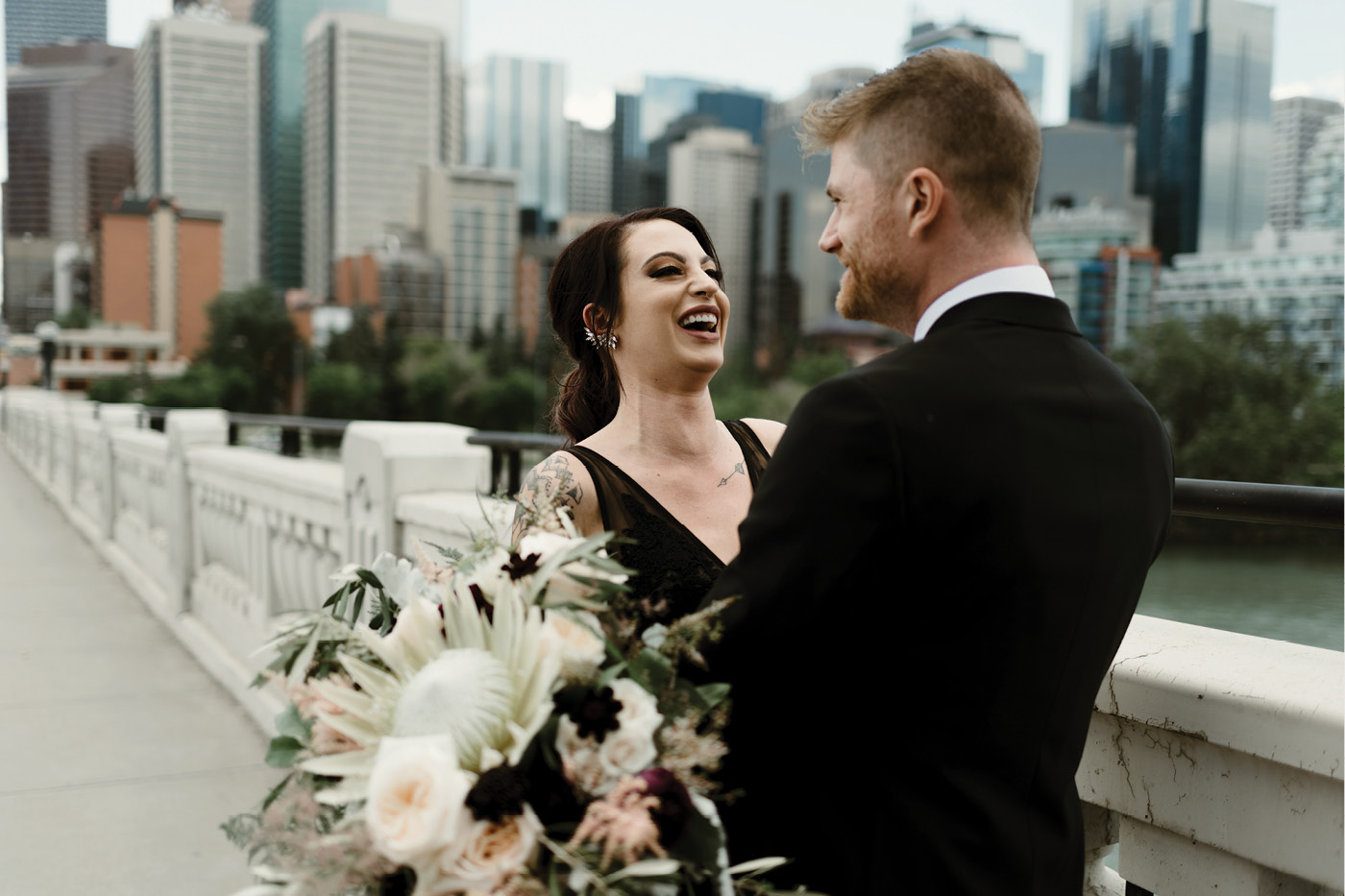 Ceremony/reception venue: Market
Officiant: Sharon Barlow
Photographer: Adam + Alexandra Photography
Bride's dress: Made With Love Bridal
Bride's accessories: Earrings from Etsy, shoes from Ted Baker
Groom's suit: Ted Baker
Hair and makeup: Glamaway Beauty
Dessert: Mini desserts served by Market
Wedding rings: Forge & Facet Jewellers in High River
Flowers: Black Earth Floral
What is a Micro-wedding?
Micro-weddings maintain some aspects of a traditional wedding while taking a more minimalist approach. Generally, a micro-wedding will restrict the guest list to around a dozen people. While reducing costs can be a consideration in a micro-wedding, other appealing aspects include less pressure to adhere to wedding day norms, an opportunity to spend more money on specific details, greater freedom of venue choice and a more relaxed feeling overall.