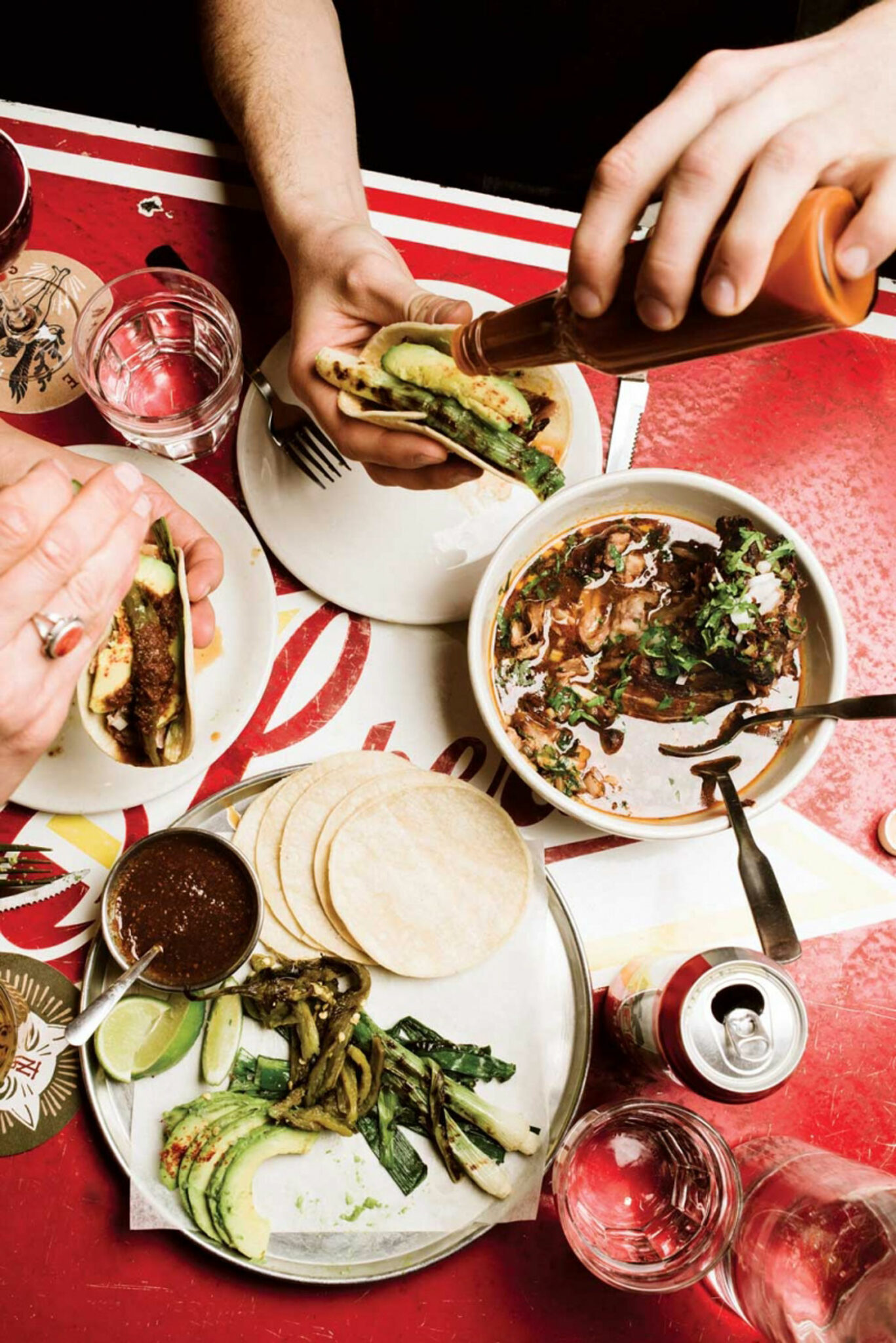 Part of Thank You Hospitality, this Beltline taqueria offers a consistently great dining experience in its cozy, rustic space. The tacos de guisado are always a dependable choice at Native Tongues, but the hamburguesa al carbon and six kinds of burritos (with beans, mushrooms, chicken, pork or beef brisket) are also well worth indulging in.
235 12 Ave. S.W., 403-263-9444, nativetongues.ca, @nativetonguesyyc
Located in Mission, Añejo is the place to go for contemporary Mexican fare, delicious margaritas and great happy hour deals. If you find yourself craving tequila, Añejo also offers more than 200 tequila options. Don't worry about navigating the menu alone; the helpful staff can help talk you through some of the choices.
2, 2116 4 St. S.W., 587-353-2656, anejo.ca, @anejoyyc
If you haven't tried Con Mi Taco's al pastor (chili braised pork) and birria (chili braised beef) tacos with hand-pressed corn tortillas yet, there's no time like the present. The pop-up restaurant is serving some of the best Mexican fare in the city for dine-in and takeaway out of Meat & Bread's space in downtown Calgary.
821 1 St. S.W. (Grain Exchange Building, inside Meat & Bread), 587-890-7192, conmitaco.com, @conmitaco